Trevor Booker Confirms What We All Thought About the Wizards
Trevor Booker may not have been the biggest name on the Washington Wizards when he was there playing alongside John Wall and Bradley Beal, but he was a key on that team. His stint in Washington, however, was not a fun one according to the forward. Booker recently went on Alex Kennedy's podcast at HoopsHype and dished the dirt on his time in Washington.
Trevor Booker's rise
Trevor Booker had a successful career at Clemson. He helped the Tigers get to back-to-back NCAA appearances during his time there, and during his final two years, he averaged 15 points and nine rebounds per game. That was enough to get NBA scouts' attention and secure his place as a first-round pick. The Minnesota Timberwolves drafted Booker with the 23rd pick, but they would trade his rights to the Washington Wizards.

He would call Washington home for the next four years. For the most part, Booker was a bench player on the Wizards, although he did start in 45 games during his final season with the team. He provided the team with some scoring down beneath the biscuit and some consistent rebounding and defense.

Unlike his brother, Devin, Booker was never going to stand out in front of the crowd, especially on a roster with two rising stars by the end of his tenure there. One would think that Booker looks back fondly at the Wizards, and in many ways, he does. Booker says that while he enjoyed playing with the team, calling it the most fun that he ever had, the organization needed a wakeup call.

Booker's take on the Wizards? 'Not Normal'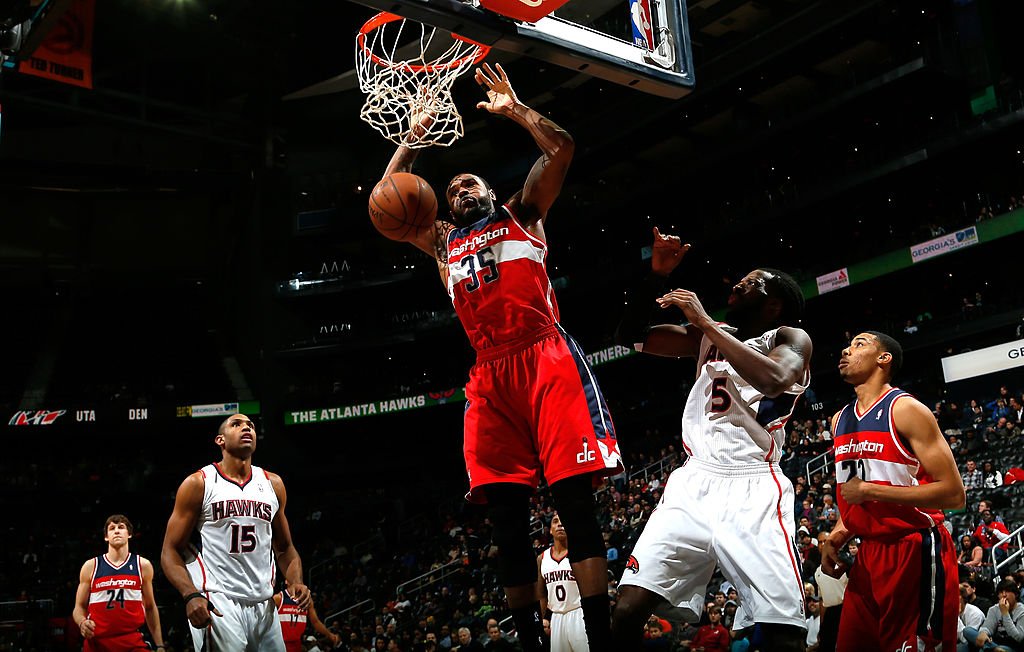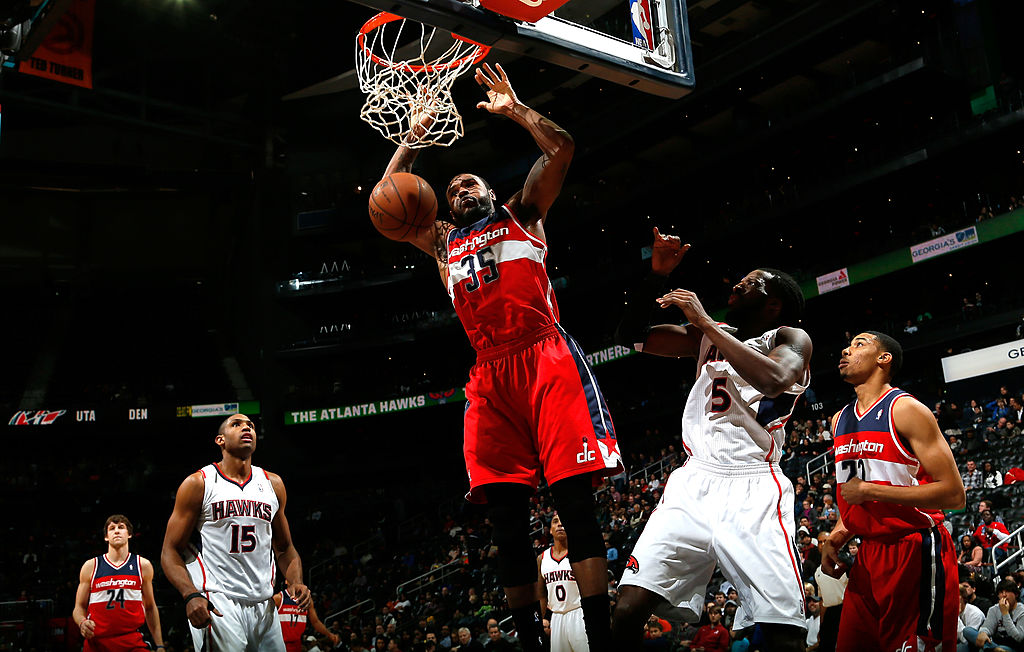 Trevor Booker was very candid about the problems with the Wizards organization. He said that the issues were not immediately noticeable, but as he saw the league, he realized that something wasn't right.

"That was all I knew," Booker told Kennedy. "It was my first NBA team. So I'm like, "Wow, the NBA is really a s–tshow.' … And then when I went to other organizations, and I realized that, you know, what I had in Washington, it was just, it was not normal at all."
Booker revealed that players cut up each other suits, broke into hotel rooms on the road to bear each other up, and defecated in each other's shoes. In short, the locker room was out of control in the worst way possible.
That was a Wizards team who was still getting over the ugly collapse at the end of the Gilbert Arenas years. Even though the Arenas years had their highs, the lows near the end, including Arenas' locker room showdown with Javaris Crittenton that ended in the two pulling guns on each other, showed a locker room that was a mess.

With brand new players, this toxic environment appeared to linger on.

The Wizards' problems run deep
The Wizards, like Washington D.C.'s football team, the Redskins, have developed a reputation as a team with a culture that players don't want to be a part of. Although they have seen sporadic bouts with success with their young core, they have failed to achieve any prolonged success. With Wall constantly struggling with injuries and the team not getting any better, Booker's words mean something five years after he last played for the team.

Perhaps, the Wizards made the first step of an image rehabilitation when they fired longtime general manager Ernie Grunfeld. However, while teams can trade for players and try to draft for the future, a team that has a reputation as one that nobody wants to play for could have a hard time disproving that belief.

Booker is now playing overseas in China, but he knows firsthand just how dysfunctional the Wizards can be. He may not have elaborated, but the Wizards up-and-down play and constant turnover of players seem to show a pattern of a team that doesn't know how to maintain success and build toward something truly special. Until they do, expect more players to corroborate what Booker said.