Trevor Lawrence Inspired Hype That Almost Secured a $445 Million Investment in the City of Jacksonville
Trevor Lawrence is already getting hyped up as the next young quarterback sensation before he's even been drafted. With all signs pointing to Lawrence ending up in Jacksonville, the city is already preparing for its next young player. A recently shot-down measure showed how close the Jaguars might be to not only saving their team on the field but off of it, too.
Trevor Lawrence's football career at Clemson 
Lawrence has a lot going for him. At 6-foot-6 and 220 lbs, he's built more like an NBA shooting guard than an NFL quarterback. However, with an accurate arm and an unmatched toughness, his hype goes far beyond his size and gifts.
Already grabbing headlines during high school, Lawrence wasted no time showing that he was worth every headline. According to Pro Sports Reference, he led Clemson to the Championship as a freshman in 2018. 
While he never recreated this success, the team was runner up in 2019 and played through a shoulder injury that keeps most players sidelined for several months. All of this has people excited about his grand entry into the NFL. Still, none are as enthusiastic as his future coach. 
A vote of confidence for Trevor Lawrence in Jacksonville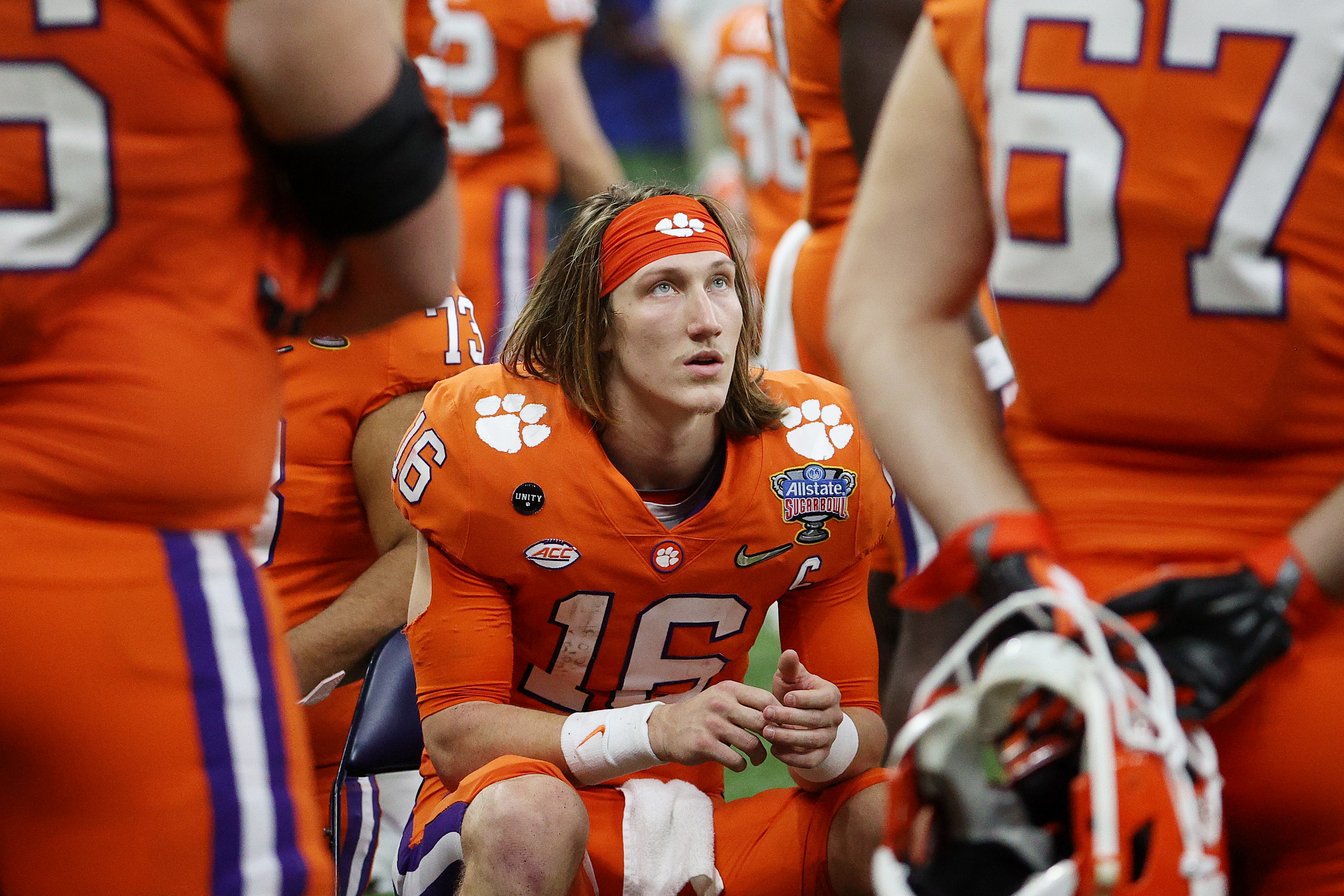 RELATED: Trevor Lawrence Can Thank Colin Cowherd for His Newest Motivational Tool
Urban Meyer, the embattled college coach who recently took over as the Jacksonville Jaguars head coach, was not sure what to make of Lawrence's hype. After all, plenty of players have been rumored to be great only to fizzle out of the NFL before they could even start. According to many experts, however, Lawrence feels different. 
"You hear everyone talk about 'generational talent,'" one evaluator told Sports Illustrated. "Well, the only one I've studied who's like him is Andrew Luck. Between those two, I'd rank Andrew slightly ahead of Trevor. But it's close." Meyer spoke to NFL Network about what he told the prospect upon meeting him. 
"'There's three choices you have — number one is you can wait till March 11th Pro Day, but now you're getting your August and it's getting late. Because it's a five- to six-month injury. The second thing; you can not throw. He's probably a good enough player he could have said 'I'm not doing it', him and his agent. Or the third thing I said; why don't you just grab a ball and go throw for a little bit."
He chose the third. After watching him throw a football, however, Meyer saw what he needed to see. He told NFL Network that Lawrence was, "a guy who loves football." While his status as the first overall pick was spoken of for many years, this secured that it would be the Jaguars. Now, all that's left is the official draft. However, the thought of the biggest prospect in years making it to the team already has the city of Jacksonville preparing for something big.
Bigger than football
The Jaguars have long been one of the first names to come up when it comes to relocation. According to Sports Illustrated, their attendance was way down before the pandemic. Despite a passionate city around them, owner Shad Khan has toyed with ideas about playing overseas. However, the talk of Lawrence changes everything. For the first time in years, however, Khan appears ready to invest in Jacksonville's future. 
The city and team recently reached an agreement to update parking at the stadium to make it easier to get in and out of. Furthermore, many believe that an updated stadium with more accessible parking could revitalize the city that, historically, is not a professional sports town. However, all of this comes at a cost that many were not willing to pay.
According to News for Jacksonville, 12 of the 19 council members voted for the measure when the city needed 13 for it to pass. However, with just one vote required to give the fans a much-needed confidence boost, Lawrence could be the key. The fact that the vote was already this close was a trend in the right direction. 
The NFL takes patience. Even the best players need time to develop into a superstar. However, Lawrence is already making an impact, and he's not even officially in the league. This speaks to his talent, but also the hype that comes with him. Should he meet it, Jacksonville may not have a problem securing the stadium upgrades, after all.