Tristan Thompson's Questionable Future Might Already Be Figured Out
Tristan Thompson has played for one NBA team his entire career — the Cleveland Cavaliers. He has had a lot of success with the organization too, helping lead them to a championship in 2016. However, Thompson is an unrestricted free agent this offseason and has the freedom to sign with any team he wants. His future might already be figured out, though.
Tristan Thompson has been a valuable player for the Cleveland Cavaliers
With the fourth overall pick in the 2011 NBA draft, the Cavaliers selected Thompson out of Texas. It was the same year that they took Kyrie Irving with the No. 1 overall pick.
Thompson then ended up having a successful rookie season. He ultimately earned All-Rookie honors as he averaged 8.2 points per game and 6.5 rebounds. Thompson then played really well the next two seasons too. He averaged 11.7 points per game each of the next two years, and over nine rebounds in each of those seasons.
However, the Cavaliers were awful in those three seasons. They went 21-45 in 2011-12, 24-58 in 2012-13, and 33-49 in 2013-14. In the 2014-15 season, though, LeBron James and Kevin Love joined the Cavaliers, and they became an incredible team.
In the next four years, they went to four consecutive NBA Finals and won one championship in 2016. Thompson's numbers naturally took a hit, though, as he averaged 7.7 points per game and 8.3 rebounds in those four seasons. He was, however, very valuable to the team in the playoffs, as he averaged 7.7 points per game and 8.5 rebounds in the postseason.
James then left in the summer of 2018 to join the LA Lakers, and Thompson's numbers have since increased again as the Cavaliers have had to rely on him more the past couple of seasons.
He is an unrestricted free agent
Thompson has become a valuable leader for the Cavaliers the past two seasons, as they have tried to move on from the LeBron James era. However, his production has also been valuable.
After having a nice season in 2018-19, Thompson had the best season of his career in 2019-20. He ultimately averaged 12 points per game and 10.1 rebounds this season. He also added a jumper to his game. In Thompson's first eight seasons, he only attempted nine 3-point shots combined, and he didn't make any of those attempts. In 2019-20, Thompson went 9-of-23 from 3-point range.
However, Thompson is an unrestricted free agent this offseason, and his future with the Cavaliers is unknown. This is especially the case after the Cavaliers traded for big man Andre Drummond, and now have multiple capable big men in Drummond, Larry Nance Jr., and Kevin Love.
So, what's in store for Thompson's future? Will he return to Cleveland, or will he go to a new team for the first time in his career?
Tristan Thompson's future might already be known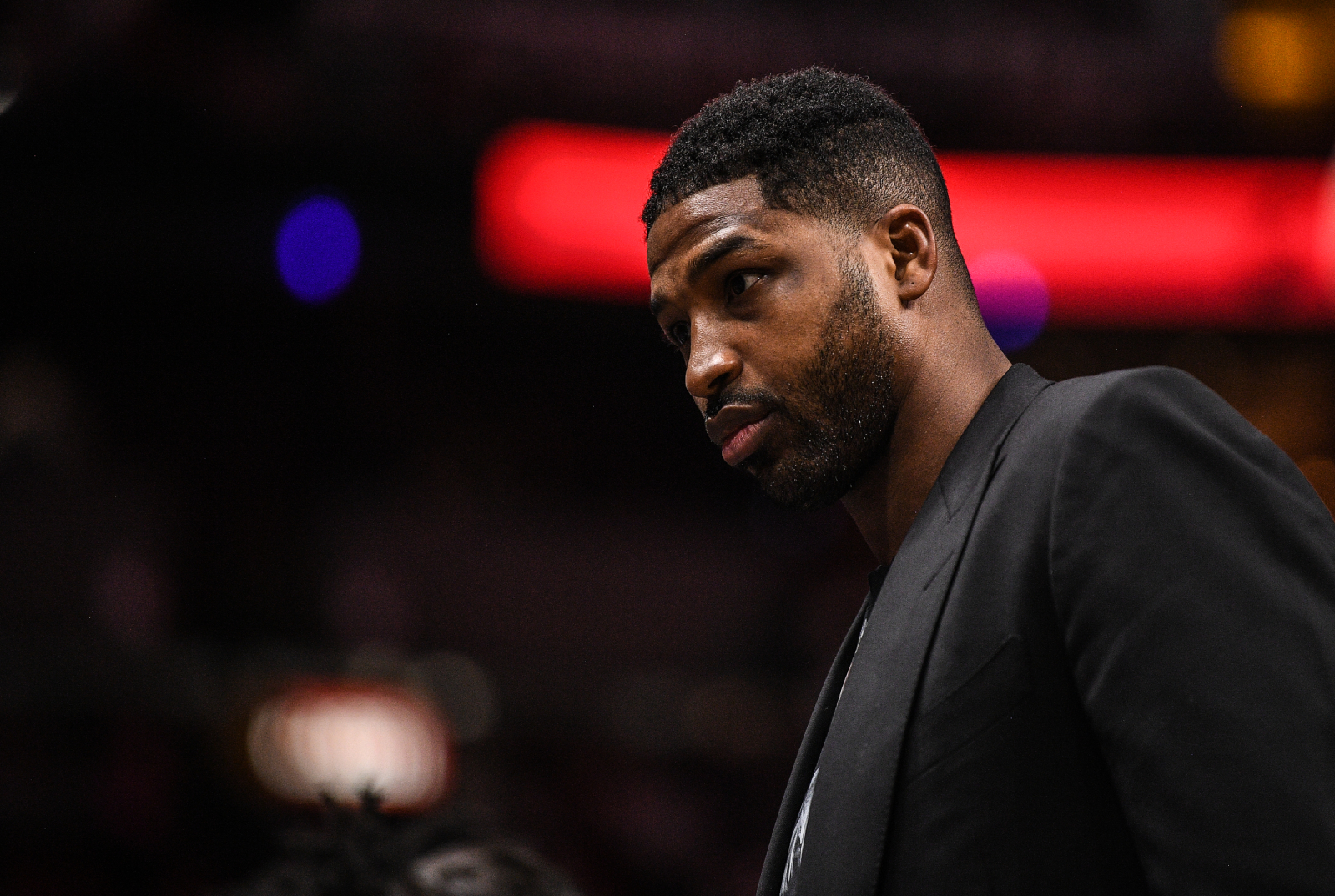 This offseason will be very different than most offseasons, as there is financial uncertainty due to COVID-19. Because of that, it's hard to say what the market for Thompson is. Even if it were a typical year, though, Thompson would most likely not get a contract to pay him as much as he made with the Cavaliers this past season. According to Spotrac, Thompson earned $18.53 million with the Cavaliers in 2019-20.
So, does Thompson have any idea what he wants to do? Well, apparently, there is mutual interest between Thompson and the Cavaliers to bring him back to Cleveland.
"I think it's fair to say there's mutual interest for sure," general manager Koby Altman said, according to the Cleveland Plain Dealer. "He's been with this franchise his entire career since we drafted him. He's won a championship here. Obviously, he means a lot to the players on the team right now, but it has to make sense. There are some events coming up — the draft, free agency — where we have to see if it makes sense for him. He's earned the right to be an unrestricted free agent and explore opportunities at this point in his career. So, we'll see."
It doesn't appear that Thompson's future is set in stone. He isn't even in the Cavaliers' bubble right now, per the Plain Dealer. It does look like, though, that he has somewhat of an idea of what he wants to do. However, time will ultimately tell what team Tristan Thompson decides to call home next.
Stats courtesy of Basketball Reference