Trot Nixon Went From Yankees-Red Sox Brawls To High School Football Commentator
Before the Boston Red Sox won four World Series in 15 seasons, players like Trot Nixon fought valiently to end the team's lengthy streak without a title.
It took 86 years, and some clutch hits from Trot Nixon, for the Red Sox to win the World Series again.
Over a decade after his final game, let's look back at how productive Nixon was in a Red Sox uniform.
Trot Nixon was a Red Sox fan favorite
The heroes of the 2004 Boston Red Sox are always the same. David Ortiz built a reputation for clutch hits.
Manny Ramirez was always a sight to see with his dreadlocks, flare, and home runs. Pedro Martinez gunned down opposing hitters with arguably the sport's best command.
Then, there was Trot Nixon. He didn't have the star power his teammates had — Nixon never made an All-Star Game — but he was a capable player in his own right.
From 1999-2003, Nixon's first five seasons as a starter, the 6-foot-1 outfielder averaged a .277 average, 21 home runs, and 76 RBIs per year.
Nixon hit for extra bases — he averaged 28 triples and five triples in those five seasons — and took his fair share of walks.
Although Trot Nixon missed most of the 2004 season with a back injury, he returned late in the year and contributed greatly to Boston's World Series run.
Nixon had a memorable career in Boston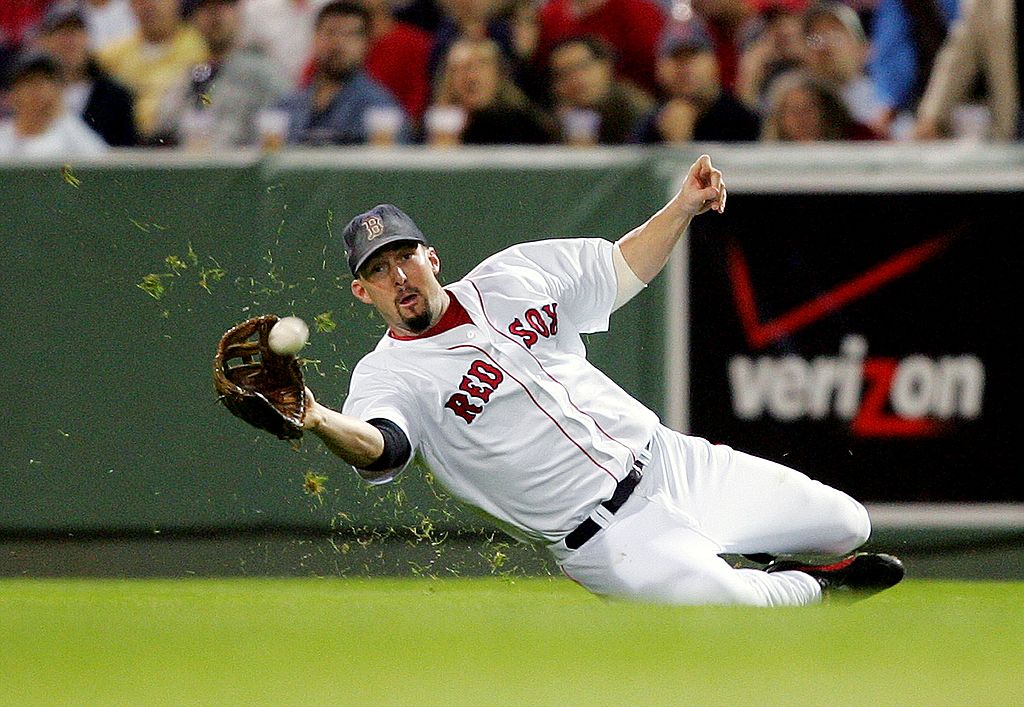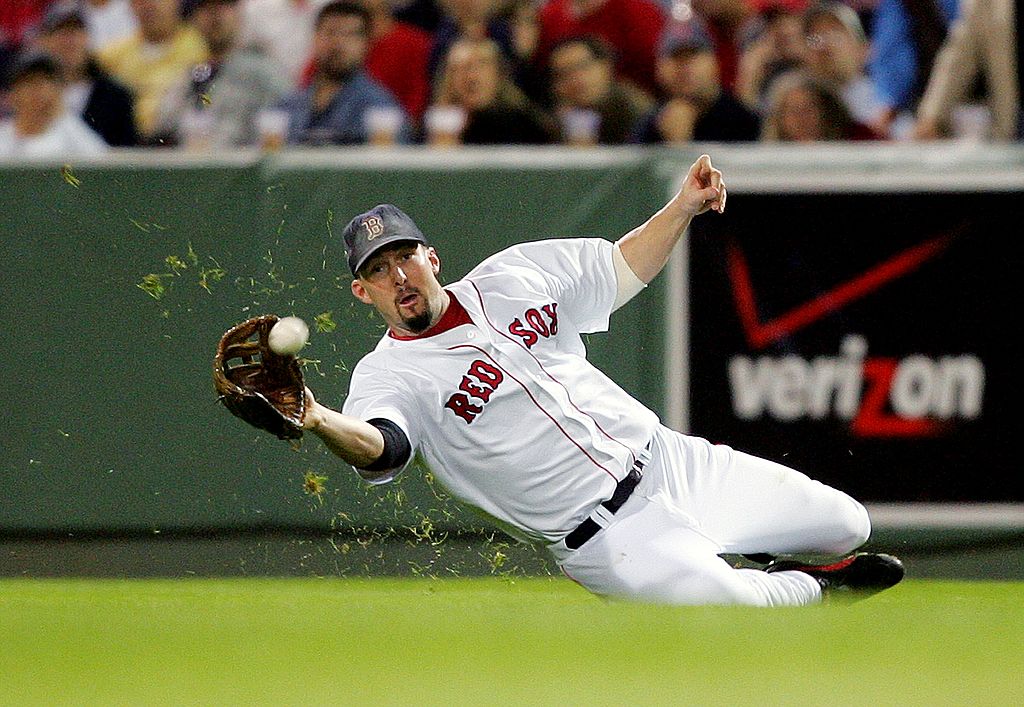 Trot Nixon hit .278 with 133 home runs, 523 RBIs, 204 doubles, and 38 triples in 10 seasons with the Red Sox. He finished ninth in the 1999 American League Rookie of the Year voting and won a World Series in 2004.
Possibly the best four-game stretch of Trot Nixon's career came in the 2004 World Series. Nixon hit .357 with three doubles and three RBIs in Boston's World Series sweep of the St. Louis Cardinals.
Trot Nixon hit .251 with three home runs and 31 RBIs across 99 games for the 2007 Indians. Ironically, Boston defeated Nixon and the Indians in that year's ALCS.
Trot Nixon ended his career with an 11-game stint for the New York Mets in 2008.
Trot Nixon covered high school football after he retired
Trot Nixon retired after the 2008 season with over $30 million in career earnings.
Nixon earned as much as $7.6 million in 2005 and 2006, which were his final two years with the Red Sox.
Although Nixon followed several of his teammates into the broadcasting world, you won't see Nixon on ESPN or MLB Network outside of guest segments.
Instead, Trot Nixon returned to his native North Carolina and began co-hosting a high school football show, The Fifth Quarter, in 2011.
The show featured highlights, interviews, and updates involving ongoings on the high school gridiron.
Nixon intended to sign with North Carolina State on a football scholarship in 1993. He would have joined the Wolfpack, in fact, if the Red Sox didn't draft him with the seventh overall pick that year.
The Red Sox should be even more grateful now, nearly 30 years later, that Nixon chose baseball over football.
Given his successful time in Boston, one has to think Nixon is pretty happy with how things turned out, too.