Troy Aikman's $18 Million Annual ESPN Salary Is More Than What 97% of Active NFL Players Will Make This Year
It's an excellent time to be Troy Aikman. The three-time Super Bowl-winning quarterback is now one of the most beloved color commentators in the NFL. He's also fresh off signing a historic contract to cover Monday Night Football on ESPN.
The truth is that Aikman makes more money now than he did during his playing days and makes more than most NFL players. Let's take a closer look at how his salary stacks up to NFL athletes and what brought him to ESPN. 
The highest-paid NFL broadcasters vs. the highest-paid NFL players
According to ESPN, the highest-paid NFL player — in terms of an annual average value perspective — is Aaron Rodgers of the Green Bay Packers, who makes $50.2 million. The player with the most guaranteed money is the Cleveland Browns' Deshaun Watson, with $230 million. 
To put this in perspective, these are both quarterbacks. Most NFL players don't come close to seeing this kind of money, particularly with the league's penchant for non-guaranteed contracts. According to NBC Sports Philadelphia, the average NFL contract as of June 2022 was $2.7 million. That's undoubtedly most than the average person makes. But when you factor in player injuries and their need to pay agents, it might not be the bounty it seems like at first glance. 
Both of those players make more than Aikman. But the truth is that Aikman's contract with ESPN dwarves the salaries of many NFL players. 
The details behind Troy Aikman's big contract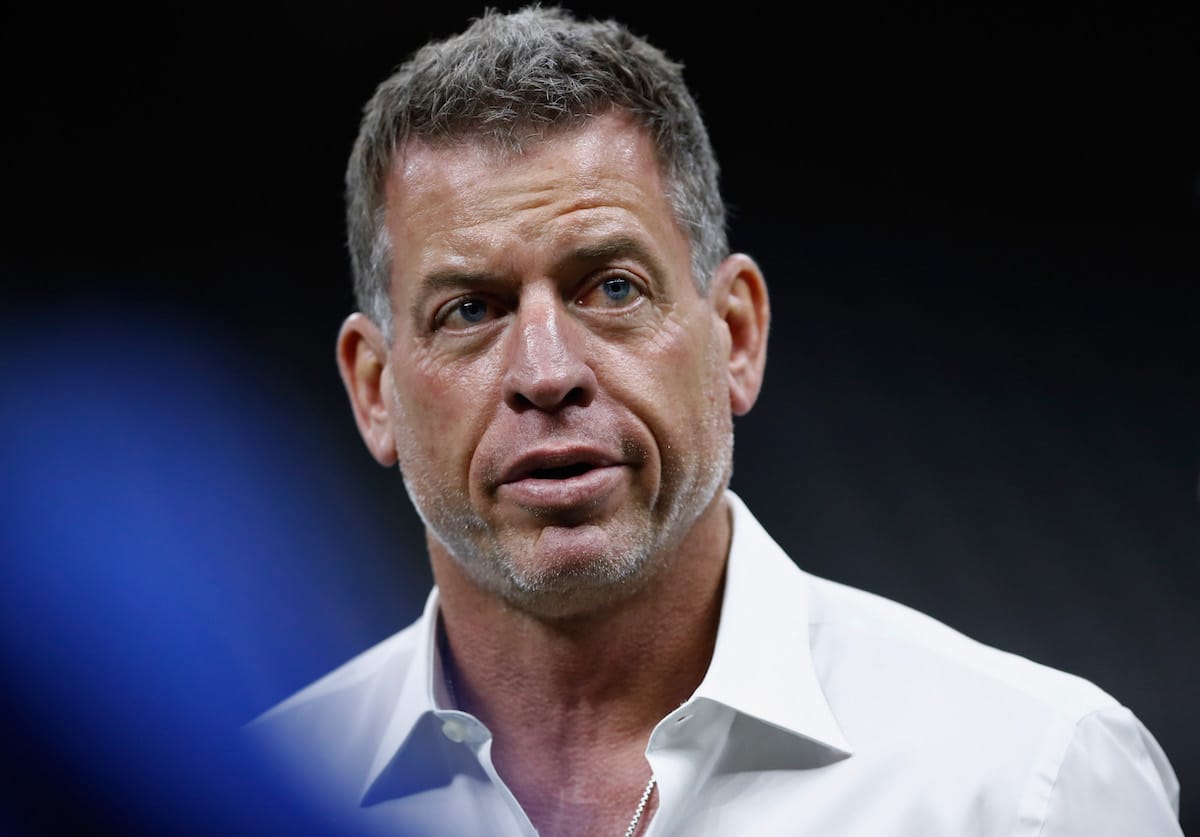 Aikman spent 20 years as the top analyst in the FOX NFL Sunday booth. Alongside Joe Buck, he became one of the NFL's most respected color commentators. Once his contract was up, he made a big move to ESPN. This past offseason, he and Buck were tapped to become the voices of Monday Night Football. 
The Monday Night Football booth has had difficulty landing a consistent broadcasting team in the last decade. Once one of the most coveted broadcasting roles in all sports, Aikman and Buck have become the most prestigious duo to call Monday Night games since John Madden and Al Michaels did so. 
According to The Landry Hat, Aikman's deal was for five years and $92.5 million overall. That's an annual average value of $18.5 million. That's more than most NFL players make by quite a bit. The truth is that while Aikman's deal seems outlandish, it's well-earned. He worked hard to become the best in his profession. 
How Troy Aikman views his broadcasting past and future
Thanks to his lengthy deal, Aikman will be a mainstay at ESPN for quite a long time. While no one could blame Aikman for looking forward, he also appreciates his history at his prior network:
"I don't have a lot of expectations for people in general. I never imagined I would leave Fox, but I've also been through change — heck, I wrote a children's book that's titled Things Change. I'm aware of that. I think it's naive to think that anything's gonna last forever.

I had 20 — shoot — 21 great years at Fox. I had 20 years with Joe [Buck] there at Fox. I'm really proud of what we were able to do and the games we covered. I didn't think last year was going to be my last year with them."
While it may have surprised Aikman to leave his longtime TV home, he's content with the Worldwide Leader in sports entertainment. "But I'm really happy at ESPN," said Aikman, adding, "… love doing Monday night games, grew up watching Monday Night Football. And to be a part of this property means a lot to me."