Troy Aikman Shares How He Preps for Monday Night Football Broadcasts on ESPN: 'It's an All-Consuming Job for Me'
In his many years in the broadcast booth, Troy Aikman has had plenty of time to master his craft. Aikman has been one of the game's most reliable and consistent voices since he joined Joe Buck in the FOX booth 20 years ago. But now that Aikman has moved into an even more prominent role – the color commentator on ESPN for Monday Night Football – he's had to take his game to a new level. 
Aikman recently discussed what he does to prepare for his big night every Monday, and the process itself is rather interesting. Here's what Aikman does to ensure he's ready for game night. 
Troy Aikman works more than Monday nights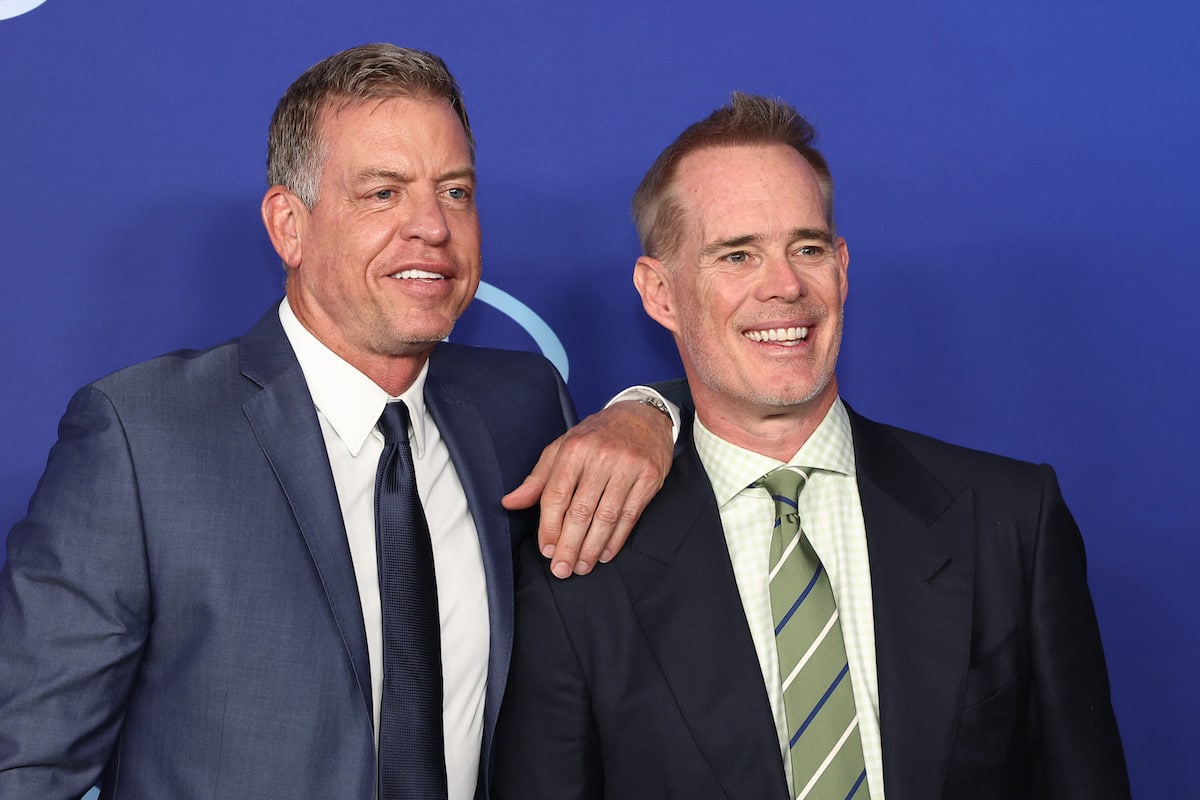 Aikman has worked hard to achieve his status as one of the NFL's best color commentators. During an appearance on Huddle Up, he talked about his broadcasting career and the work he's put into it. "I never imagined that broadcasting would afford me the lifestyle that it has," said Aikman.
The former Cowboys quarterback also commented on his considerable income, noting, "And where salaries have gone has really changed dramatically over the years. But it's been an amazing job."
While Aikman's main gig is calling the games Monday night, it also involves plenty of prep. Said Aikman: "I work on the weekends. It's a little bit misleading — it's an all-consuming job for me…For me, it's certainly not a 9-to-5 job."
The availability of data has changed the face of sports broadcasting
One major difference between Aikman's job now and past broadcasters is how much data he has to work with. According to the 56-year-old:
"As there's become more data available, it only adds then to what I think the broadcaster owes the audience … You never know everything you need to know. Whether it's knowing the players — there are a lot of players, of course.

And if you have general information, great, but if you really want to dive into it and then have points of context when you're talking, then you've got to dive down a little bit deeper."
There's the added responsibility of understanding each team's story before they got to the game. "With the teams, to know kinda how the teams have gotten to this point — there's just a lot that goes into it if you're going to do the job the way I think it should be done," said the UCLA alum. "The good thing is you do it on your own time frame. I work from my house." 
A typical week of prep for Troy Aikman
So how exactly does Aikman get ready for the game? His journey to Monday begins the week before: "Starts on Tuesday. When I get up, I immediately start working on my boards that I have in the game with me that have all the players by position, their background information, when they were drafted, height, weight, years in the league."
Aikman also takes a look at the key numbers. "And then I have the team stats," said Aikman. "So I work on that. Dive into the film from their previous game. I go back to other games as well. I'm able to iso on players, so I have my own opinions on players instead of more or less regurgitating whatever it is that the public or sportswriters are talking about."
After diving into the stats, he can look at the game plans with supplemental data from the teams. "And then you get into strategy as far as what they're doing from a scheme standpoint offensively and defensively," said Aikman. He elaborated:
"We talk to the teams — for us, on a Monday night game, we talk to the teams on Saturday and Sunday. We talk to the head coach and the coordinators, typically the quarterback, and usually one other player, either offensively or defensively … Try to make some sense of it and have some ideas as to what you feel is important about the game, what you expect each team's going to do…and then we go call the game."
That might sound exhausting, but it shows that Aikman's great performance in the booth is anything but effortless.