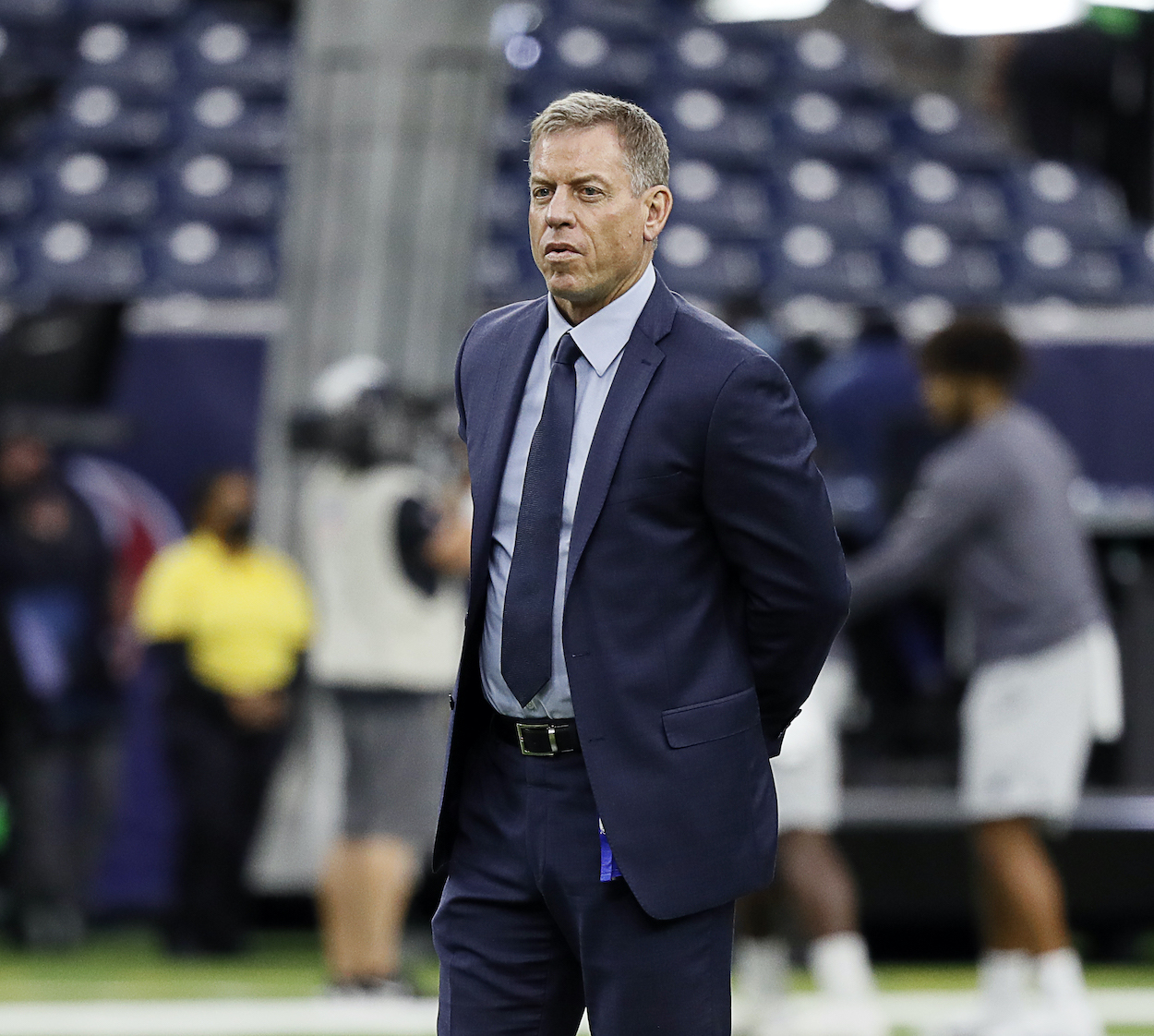 Troy Aikman and Terry Bradshaw Don't Hold Back in Calling Out Shocking First-Half Performance by Steelers: 'That Was as Big of a Beatdown as I've Seen Ever' 
Troy Aikman and Terry Bradshaw called out the Pittsburgh Steelers for their embarrassing first-half performance in Minnesota.
Most experts expected a good matchup Thursday night in Minnesota as the Vikings hosted the Pittsburgh Steelers. The Vikes were coming off an embarrassing loss to Detroit but hoped the return of Dalvin Cook would provide the team with a much-needed spark. The Steelers entered the contest on a high note after a hard-fought 20-19 win over the Baltimore Ravens. 
However, after a first half in which the Vikings dominated and led 23-0, everyone, including the Fox announcers were understandably surprised. Stunned by what they had just seen, Troy Aikman and Terry Bradshaw didn't hold back in calling out one of the most embarrassing halves of football in Pittsburgh's storied history.   
Minnesota dominates Pittsburgh in the first half
The first-half numbers said it all. Ben Roethlisberger dropped back 15 times. He was knocked down five times and sacked four times. The Pittsburgh offense was downright offensive, managing just 66 total yards. 
Unbelievably, the Steelers defense was even worse. 
Vikings running back Dalvin Cook missed last week's game at Detroit with a shoulder injury. Most didn't expect him to return for at least a couple more weeks. The fifth-year back didn't just return but put on a show in the first half with a franchise-best 153 yards and a pair of touchdowns on just 14 carries. 
Quarterback Kirk Cousins had an average first half, but when all was said and done, the Steelers had surrendered 300 total yards in a half for the third time in three decades. 
Troy Aikman and Terry Bradshaw stunned by Pittsburgh's performance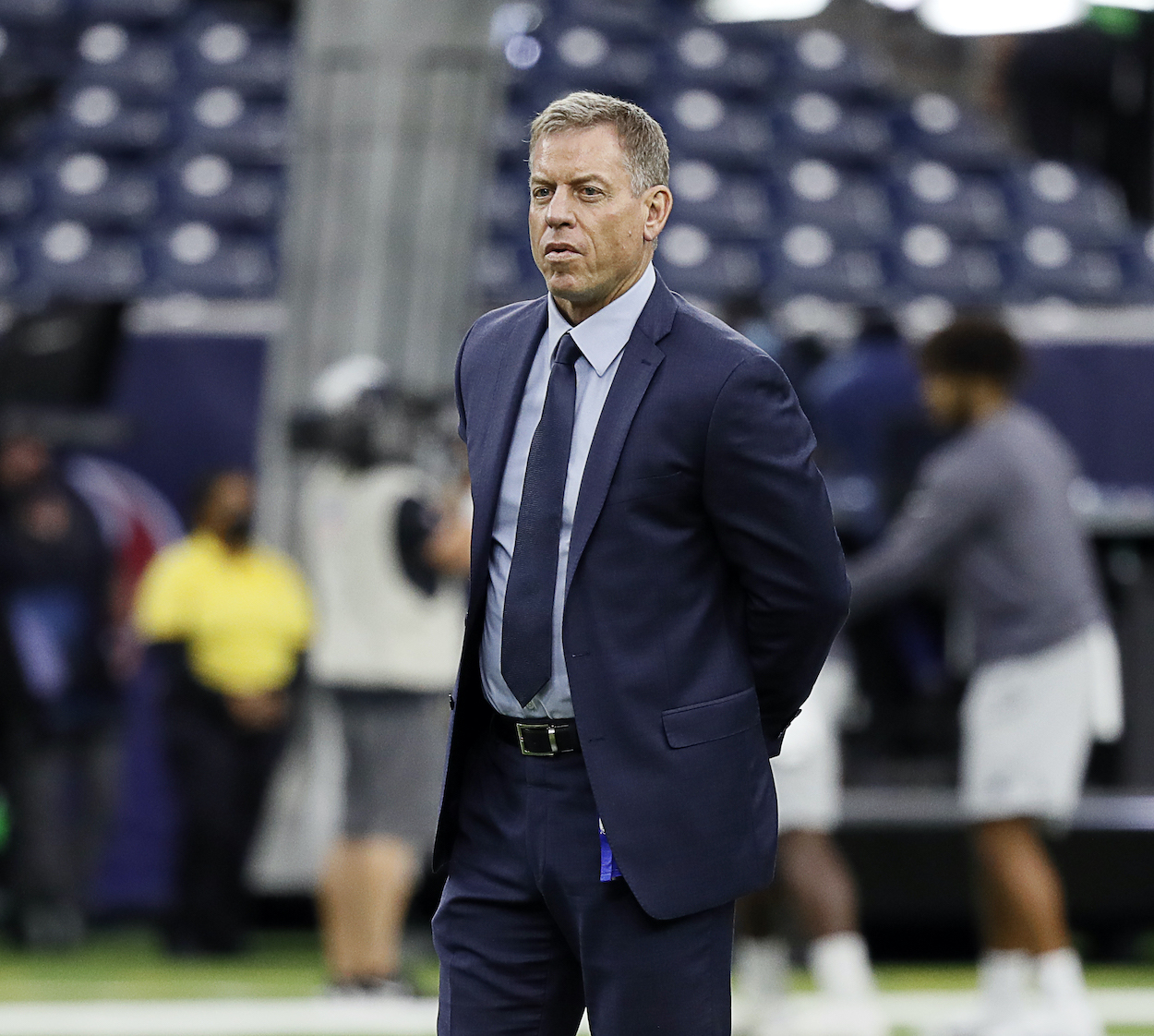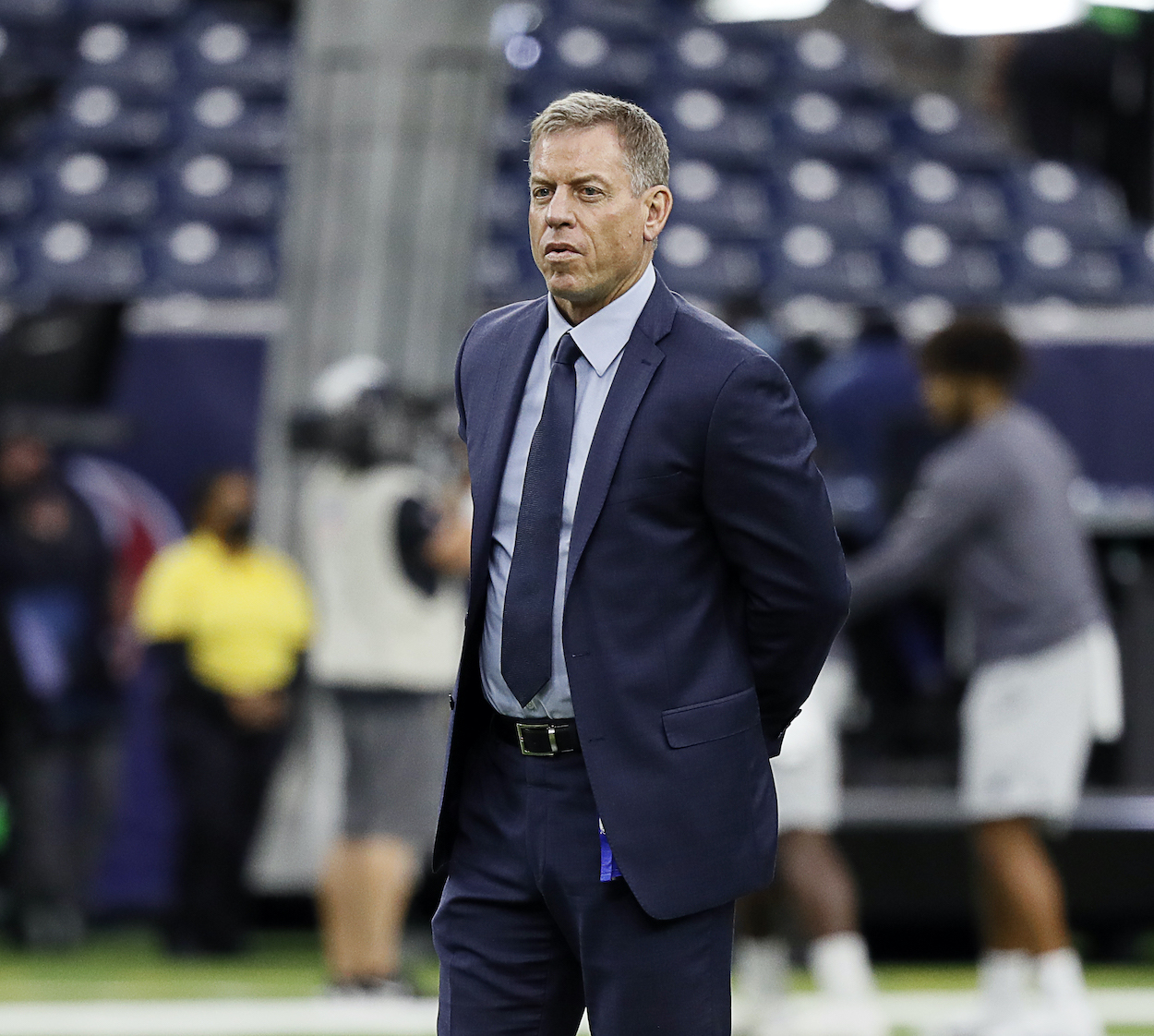 Hyperbole is often overused in sports. After Thursday night's first half in Minnesota, the announcers couldn't get hyperbolic enough after what had just transpired.
During the halftime show, Terry Bradshaw, who made his name in the black and gold, painfully described what he had just witnessed from the Steelers defense. 
"Holes all over the place. No pressure. Nothing," he said. "I honestly feel like it's scripted. You ever been in practice where everything was scripted so everything was wide open? I've never seen Pittsburgh play like this and it's obvious to me they are, to me, a physically drained football team." 
When the broadcast returned to Minnesota, Troy Aikman agreed with Bradshaw. 
"We've seen things from this defense that we just simply have not seen in a long, long time, and not under Mike Tomlin," Aikman said. And the former Cowboys quarterback wasn't done.
A few minutes later, Erin Andrews reported that she saw a hint of a smile from the typically stoic Mike Zimmer, who said he was pleased with his team's performance and Cook's return. Aikman said Zimmer should be ecstatic.
"If you can't like what they did in that first half, and say it, boy you're never going to say it because that was as big of a beatdown as I've seen ever," he said. 
A tale of two halves
After posting embarrassing numbers on both sides of the ball in the first half, the Steelers came out looking like a completely different team in the second half. 
The Pittsburgh defense eliminated the gaping rushing lanes and limited Cook to 52 yards on 13 carries. The Steelers limited the Vikings offense to 158 total yards in the half. 
On offense, Roethlisberger stayed upright for most of the half, getting sacked only once. The veteran signal-caller led a Steelers attack that impressively posted 28 points in a 13-minute span. However, it wasn't enough as the Vikings held off the rally for a 36-28 victory.
Like Sportscasting on Facebook. Follow us on Twitter @sportscasting19.