Troy Aikman's Biggest Regret Is How He Overtrained During His Cowboys Career: 'I Just Got Obsessed'
Sports training has changed a lot in the last few decades. NFL players increasingly focus on science-based techniques for optimizing performance and extending their careers. Diet plays a huge role, with stars like Tom Brady reportedly eating 80% vegetables. Former Dallas Cowboys great Troy Aikman learned the importance of training properly the hard way.
Now, the Hall of Famer understands the importance of not overdoing it when it comes to training. Aikman recently shared his regrets over putting his body through the wringer in extreme ways.
Troy Aikman faces a tough loss
Aikman had a wake-up call about his dietary habits in 1994. His Cowboys squads had won the Super Bowl in both of the two prior seasons — a streak they were eager to extend. Instead, Dallas fell to the San Francisco 49ers in the NFC Championship. Aikman performed pretty well in that game, throwing 30 completions for 380 yards and two touchdowns, per Pro Football Reference.
However, the quarterback also threw three interceptions and got sacked four times. As a result, the loss sat heavy on Aikman's shoulders. It even made him reevaluate some of his eating habits. In a recent interview with GQ, Aikman admitted that his diet during his first six seasons left a lot to be desired. In his words:
"I was a bachelor and I didn't eat the best. I had pizza a couple of nights a week. I had Chinese food one night a week. I had another place for spaghetti and meatballs. I had it mapped out but those were my meals. Obviously, for a professional athlete, that's not real good."
Following the loss to the 49ers, Aikman decided it was time to get serious about taking care of his body.
Aikman obsesses over his training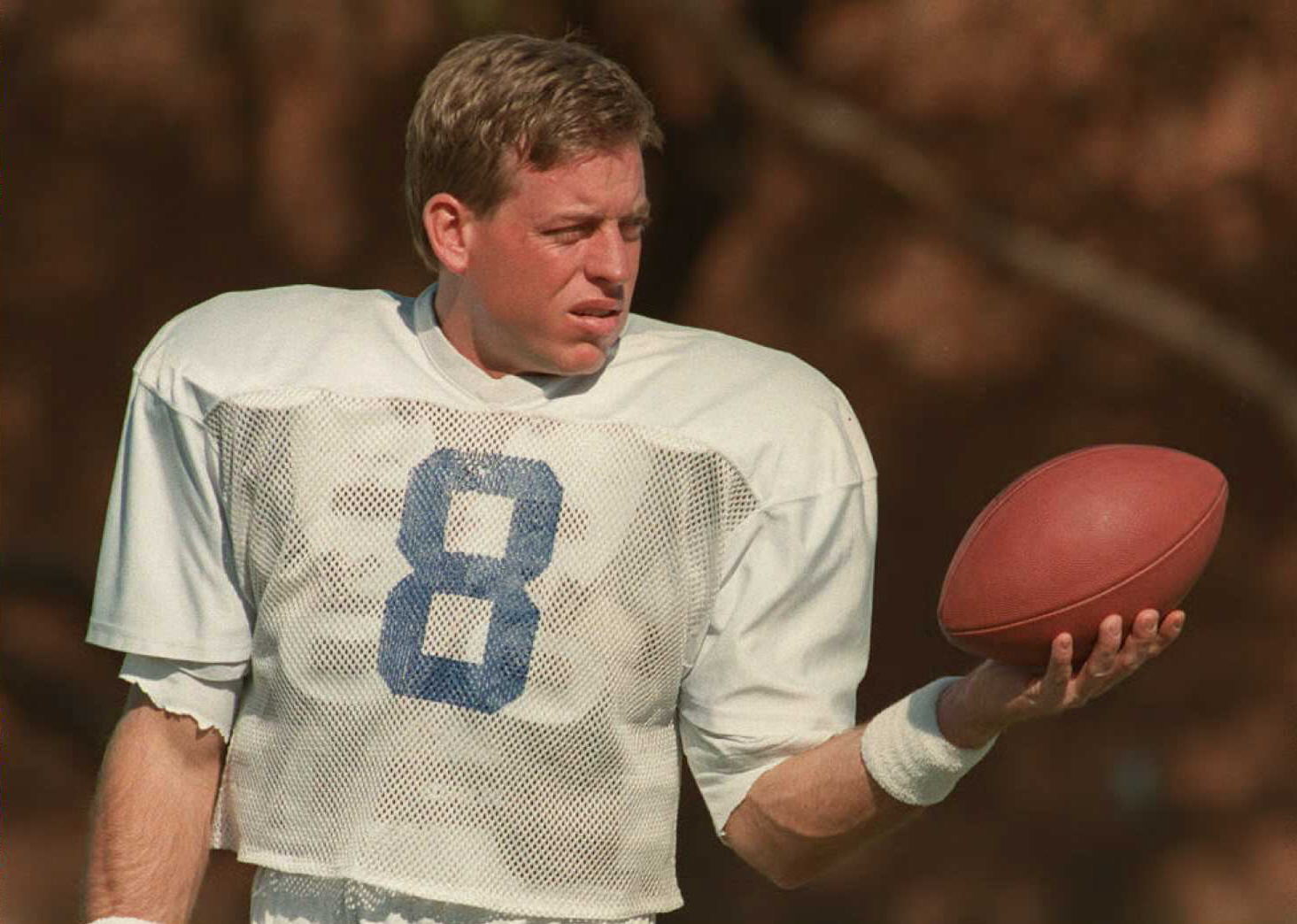 Aikman started by overhauling his diet, cutting out the fast food he had eaten whenever he craved it. This helped him lose weight, and presumably also meant his body started receiving a better array of nutrients. But Aikman didn't stop there; he also added jogging to his fitness routine.
The quarterback threw himself into his new running pastime, adding it to the strength and two-a-day practices implemented by the Cowboys. Aikman continued jogging both in the offseason and during the season as well. According to GQ, he would run four miles in between morning and afternoon practices.
Aikman's new regimen evidently worked, at least in the short term. The Cowboys soon found themselves playing in a fourth-straight Super Bowl, where they defeated the Pittsburgh Steelers. However, he "was way overtraining." Aikman shared:
"I just didn't have any legs by the end of my career. At the time, I'm thinking, all this extra work that I'm putting in is really good for me. In hindsight, it was probably detrimental. I just got obsessed with it. That's the thing I would eliminate that if I had to do it over again."
Troy Aikman gives advice to current quarterbacks
Looking back, it's clear to Aikman that he was overtraining for a large portion of his career. As a result, by the time he retired after 12 seasons in the league, his legs and back were more or less shot. What he assumed was a good thing — all of that extra work and cardio training — hurt his longevity. That's the message Aikman would pass along to the younger generation: Don't burn yourself out by overtraining.
Of course, as he points out, quarterbacks like Josh Allen and Patrick Mahomes likely don't need his advice: "They come into the league now, almost a corporation of their own where they just have a whole team of people that help them take care of themselves."
Aikman clearly wishes he'd had somebody to guide him toward a more sustainable model of conditioning. Who knows how many seasons that might've added to his legendary career?