Tua Tagovailoa Bought His Parents an $80,000 Escalade and $10,000 Rolex Because Taking Care of Your Family 'Is Everything'
Tua Tagovailoa led his Alabama Crimson Tide to back-to-back National Championships in 2017 and 2018. Everyone knew it was only a matter of time before he joined the NFL. Even after a potentially career-ending injury, Tagovailoa recovered. The Miami Dolphins chose him in the 2020 draft. With an impressive signing bonus and four-year contract, Tagovailoa made sure to take care of his family while staying fiscally responsible.
Tua Tagovailoa's big payday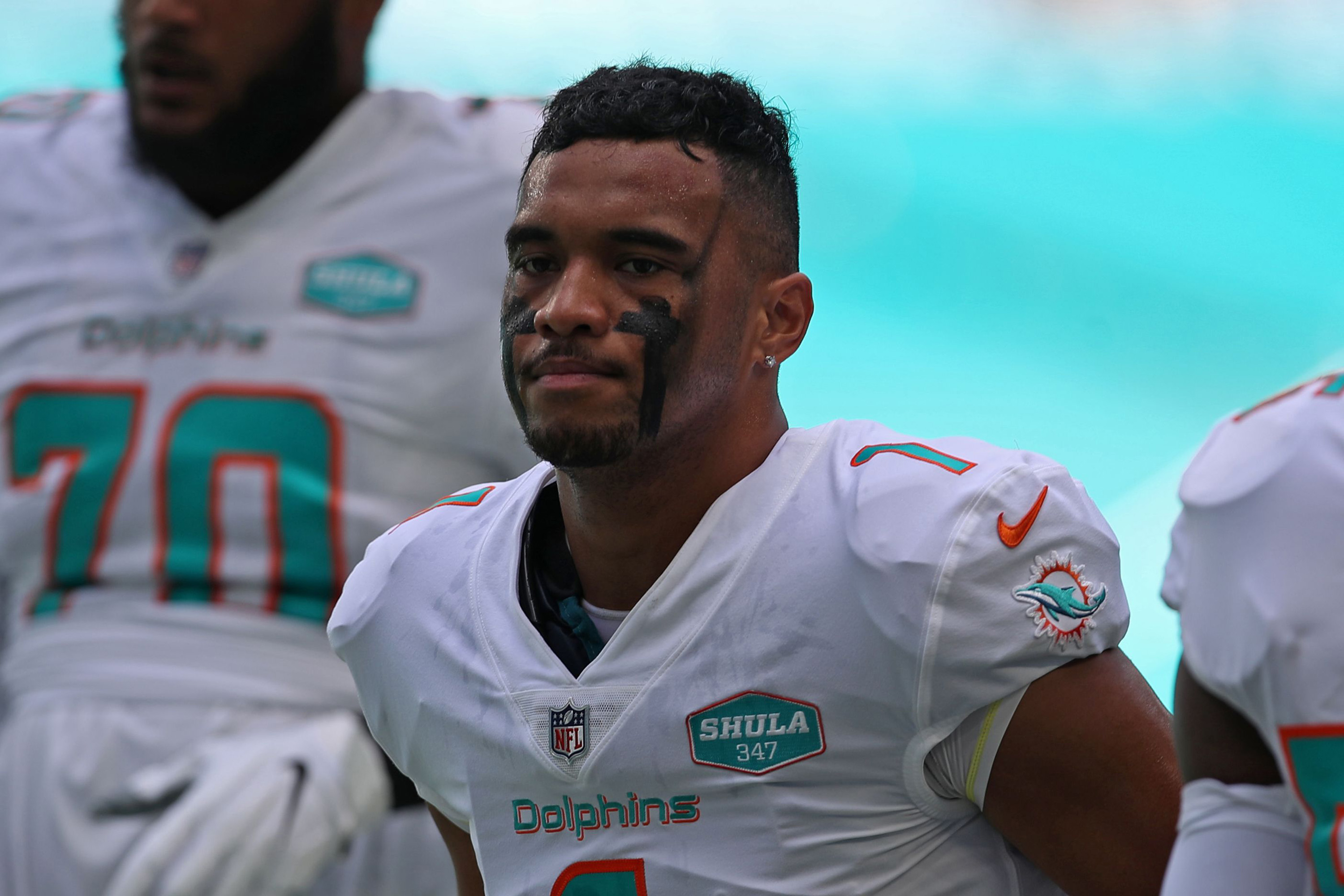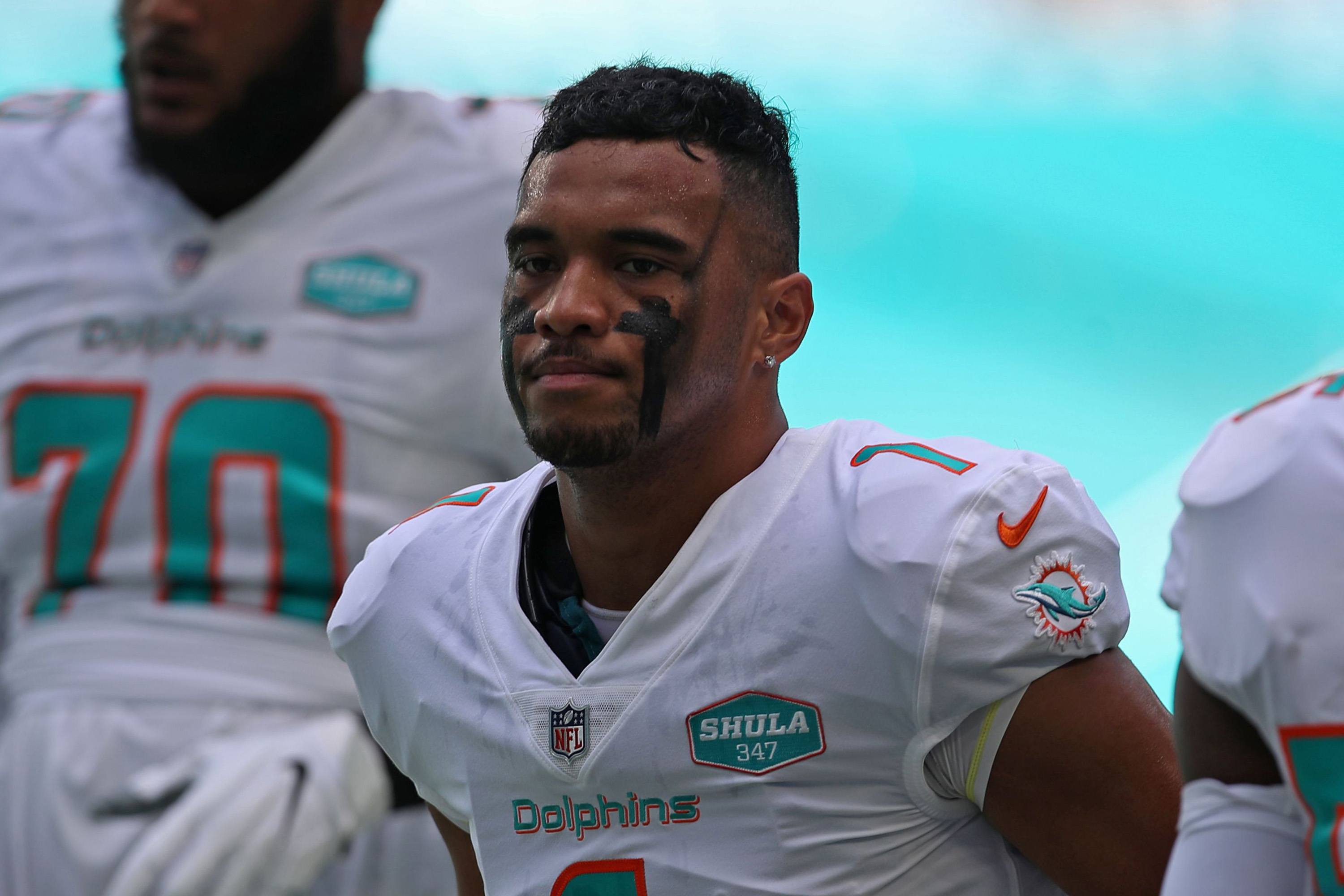 By signing with the Dolphins, Tagovailoa inked a four-year, $30.28 million contract. Included in that sum is a $19.5 million signing bonus — not bad for a rookie. Especially a rookie that had a serious injury before even playing his first NFL game. But the Dolphins were able to look past his injury and see the experience he brought to the field.
As Alabama's starting quarterback for his sophomore and junior year, Tagovailoa was a major reason why they were successful. With the Crimson Tide, he threw 474 passes for 7,442 yards. Tagovailoa received many accolades and awards. Rumors floated that he would've been a Heisman Trophy winner if he didn't get injured in his final season.
With a background like that, it was easy for the Dolphins to take a chance on him. He also didn't have to wait long to receive a portion of that payday. In June, he was estimated to receive 85% of his signing bonus, around $11.5 million.
Tagovailoa's big splurges
With money like that, it's hard not to make a few big purchases, and that's exactly what Tagovailoa did. His first big buy wasn't even for himself; it was for his mom. As a Mother's Day gift, he bought her a 2020 Escalade for $80,000. His car buying spree didn't stop there.
Tagovailoa then purchased a Ford Flex and BMW for himself costing $40,000 and $80,000, respectively. A gift for Dad was next — a $10,000 Rolex watch. Tagovailoa also bought himself an Apple Watch and some diamond earrings that he admits probably weren't the best investments. Those two items totaled $4,400. 
The 22-year-old's biggest splurge was on a Miami mansion with an estimated cost of $1.65 million. He also needed to invest in new gym equipment to keep up with his workouts. That set him back around $30,000.
Padding his savings
Tagovailoa isn't all about spending though. In a chat with GQ Sports, he says his parents helped him interview and find a team of advisers who help him track his spending and review his financial position. The quarterback works hard to save a significant portion of his income. He told GQ:
"So, I'm going to be living off my marketing money. The endorsement money that I get and then everything else is just put to the side. So the money that I'm making from my contract, that's put to the side. None of that's gonna be seen."
Tagovailoa has sponsorships with Adidas, Bose, and Muscle Milk, so he's bringing in a good chunk of money from those partnerships. Socking away his NFL pay is a great way to pad his savings for the future. In a career that can easily end with an injury, a savings safety net is a smart move. Along with his parents and advisers, Tagovailoa is making of the NFL.