Twitter Haters: 3 Horrible Posts About NFL Players
Social media has created an open forum for anybody to toss criticisms and hatred toward whoever they desire, including professional athletes. The NFL is no exception to this as fans have shown time and time again that they aren't afraid to voice their opinions through their personal Twitter accounts. With that said, here are three disgraceful tweets directed toward NFL players.
Bill Romanowski crosses the line with criticism towards Cam Newton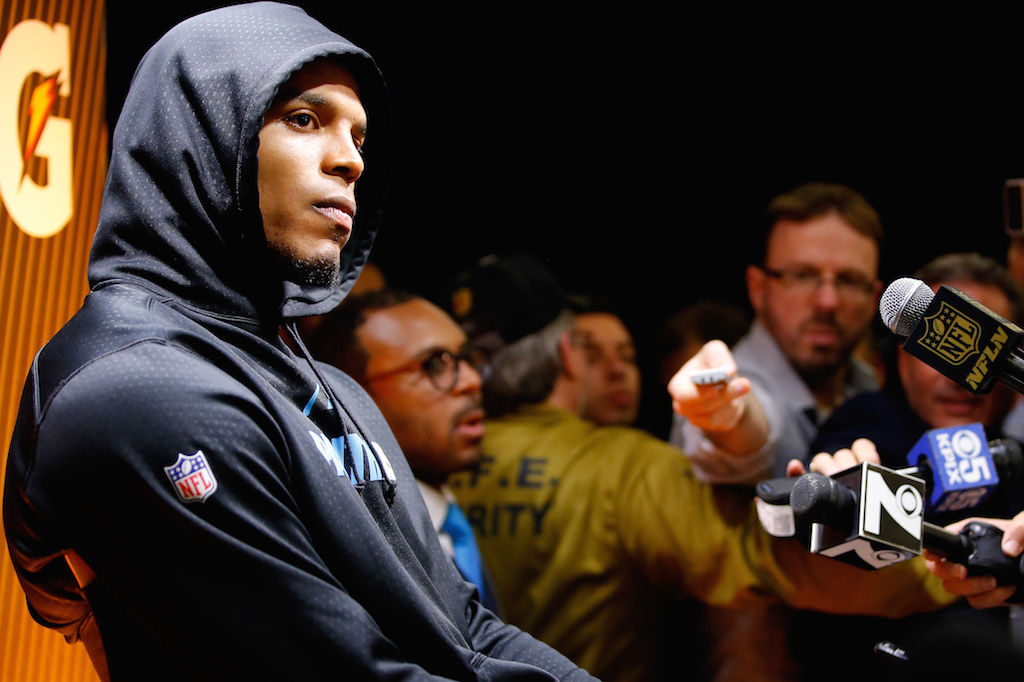 Through the first five seasons of his career, Carolina Panthers quarterback Cam Newton has drawn criticism from the way he carries himself. People perceive him as cocky and disrespectful to his opponents and the game of football. A lot of these critics jump at the chance to add to the negativity. This was the case regarding ex-NFL player Bill Romanowski, who tweeted a not-so-discrete message toward Newton when the quarterback ended his post-Super Bowl press conference after just three minutes on the podium.
"You will never last in the NFL with that attitude," Romanowski wrote. "The world doesn't revolve around you, boy!" Immediately following the tweet, Romanowski received a flurry of responses from current and former NFL players such as Chad Johnson, Terrell Thomas, and Rico Murray, with the latter tweeting the most direct message back to the four-time Super Bowl champion.
Cam needs to bite the bullet and take what's coming. But @billromanowski is a disgrace to mankind.

– Rico Murray (@Mr513RicoMurray) February 8, 2016
Despite having a productive NFL career, Romanowski was a controversial player due to numerous altercations with both teammates and opponents. He went as far as spitting in the face of former Denver Broncos wide receiver J.J. Stokes during a Monday Night game. He also dealt with allegations for some of his actions believed to be race-driven. Romanowski may have apologized for that controversial comment, but it only added more fuel to the fire.
Le'Veon Bell's classy response to racist tweet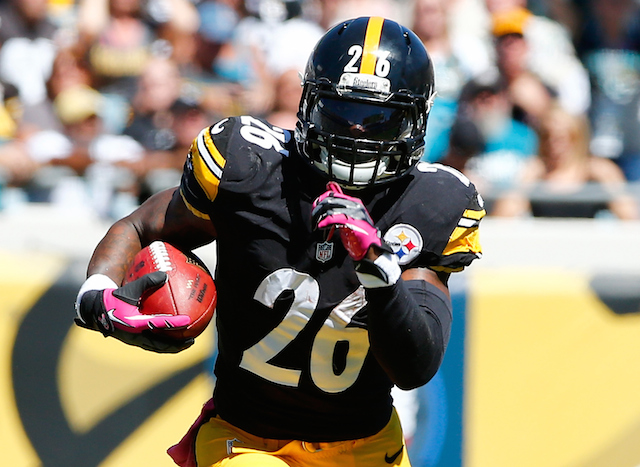 Pittsburgh Steeler running back Le'Veon Bell has quickly developed into one of the game's best players at his position through his first couple years in the NFL. However, when he tore his MCL, the 23-year-old saw his 2015 season abruptly end after his first six games back from a two-game suspension.
All of this didn't prevent one Twitter user from unleashing a vulgar tweet, aimed directly at the Pro Bowl tail back, stating "I'm so glad Le'Veon Bell tore his ACL. F***ing cotton picking n******." Instead of responding with anger or ignoring the tweet, Bell took the high road with his reply.
this will be the biggest challenge I have ever faced in my entire life…but being great doesn't come easy, and I'm ready to show greatness!

– Le'Veon Bell (@L_Bell26) November 3, 2015
for everyone who wanted to see me down, congratulations..u got your wish! but just understand in less than a year from now, I'll be stronger

– Le'Veon Bell (@L_Bell26) November 3, 20
Racist tweets toward players are a common theme on Twitter, which often leads to NFL players avoiding the social media platform altogether. With Bell electing to take a positive spin on the negativity, he can channel the hate as motivation toward returning to elite form next season.
Michael Sam receives backlash for receiving ESPY award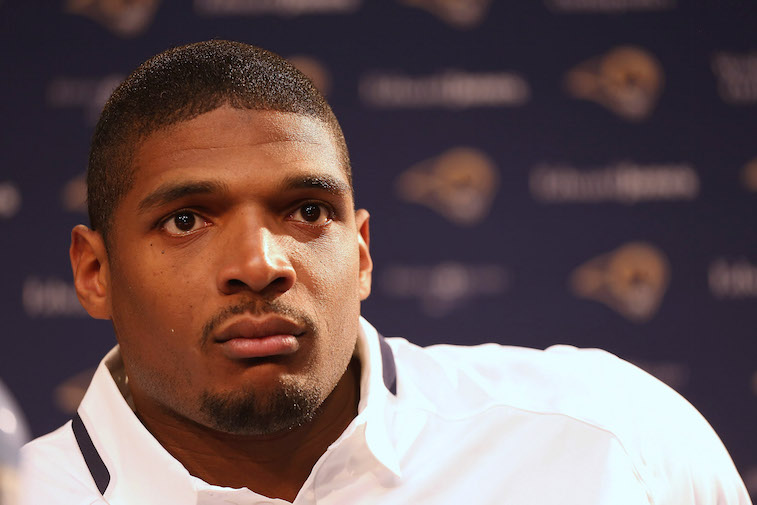 Although Michael Sam has yet to play in an NFL game, he was the first openly gay player to be drafted in the league when he made the announcement just prior to the 2014 NFL Draft. At that draft he was selected with the 249th overall selection in the seventh round by the then-St. Louis Rams.
Shortly after the draft, he received the Arthur Ashe Courage Award for coming out as gay. Sam made a heartfelt speech when he received the award, but that didn't stop bigots from throwing homophobic slurs at him via Twitter, using the hurtful verbiage that many people of the LGBT community deal with on a daily basis.
They wanna clown Tebow for having Bible verses on his face but PRAISE Michael Sam for being a fag. The Devil is smiling too hard right now.

– Vonshelly A ?? (@JUICYtweets_) July 17, 2014
It pisses me off how gay people are praised in today's sports society…and just about anywhere else.

– Brent Komlofske (@Komlofskee) July 17, 2014
Sam's announcement only shed more light on the issues that many people have with the LGBT community. What's even more eye-opening is the fact that he was a prime target of hatred on social media solely because of a personal decision and not from his performance on the field. 
Prior to publicly stating that he's gay, Sam was projected to be selected in third or fourth round in the draft. He was the SEC Defensive Player of the Year, a unanimous All-American, and selected to the First-Team All-SEC in his senior season at Missouri. Following the decision, he went nearly undrafted.