Two Bouts With Cancer Cost Andrés Galarraga a Chance at 500 Home Runs
As home run chases and video game-like homer totals took over Major League Baseball, Andrés Galarraga just wanted to keep improving.
Fans never saw Galarraga, a powerful hitter in his own right, in races with the likes of Barry Bonds and Sammy Sosa. But Galarraga was an excellent player who, even if he benefited from playing for the Colorado Rockies, appeared headed for the Hall of Fame.
Then, cancer came. Although Galarraga beat cancer both times, it may have cost him a chance at 500 home runs.
Andrés Galarraga was one of baseball's best power hitters
A 6-foot-3, 235-pound slugger from Venezuela, Andrés Galarraga didn't take off until later in his career.
He made the All-Star Game when he hit .302 with 42 doubles, 29 home runs, and 92 RBIs in 1988 for the Montreal Expos. That wasn't exactly a sign of things to come, though, and Galarraga slumped in the next few years.
By 1992, he was a 31-year-old hitting .243 for the St. Louis Cardinals. Then, everything changed when Galarraga joined the expansion Rockies in 1993.
Galarraga hit a league-high .370 with 22 home runs, 98 RBIs, and finished 10th in the NL MVP voting. Galarraga's manager, Don Baylor, was his hitting coach with the Cardinals.
From 1993-97, Galarraga hit .316 with 172 home runs, 579 RBIs, and four top-10 finishes in the NL MVP voting. He mashed a league-high 47 home runs in 1997 and followed that up with 44 bombs in 1997.
It is worth noting Galarraga never officially tested positive or was linked to any performance-enhancing drugs. The same can't be said for other players, including Sammy Sosa, who enjoyed similar rebirths in the 1990s.
Galarraga had two separate bouts of non-Hodgkin's lymphoma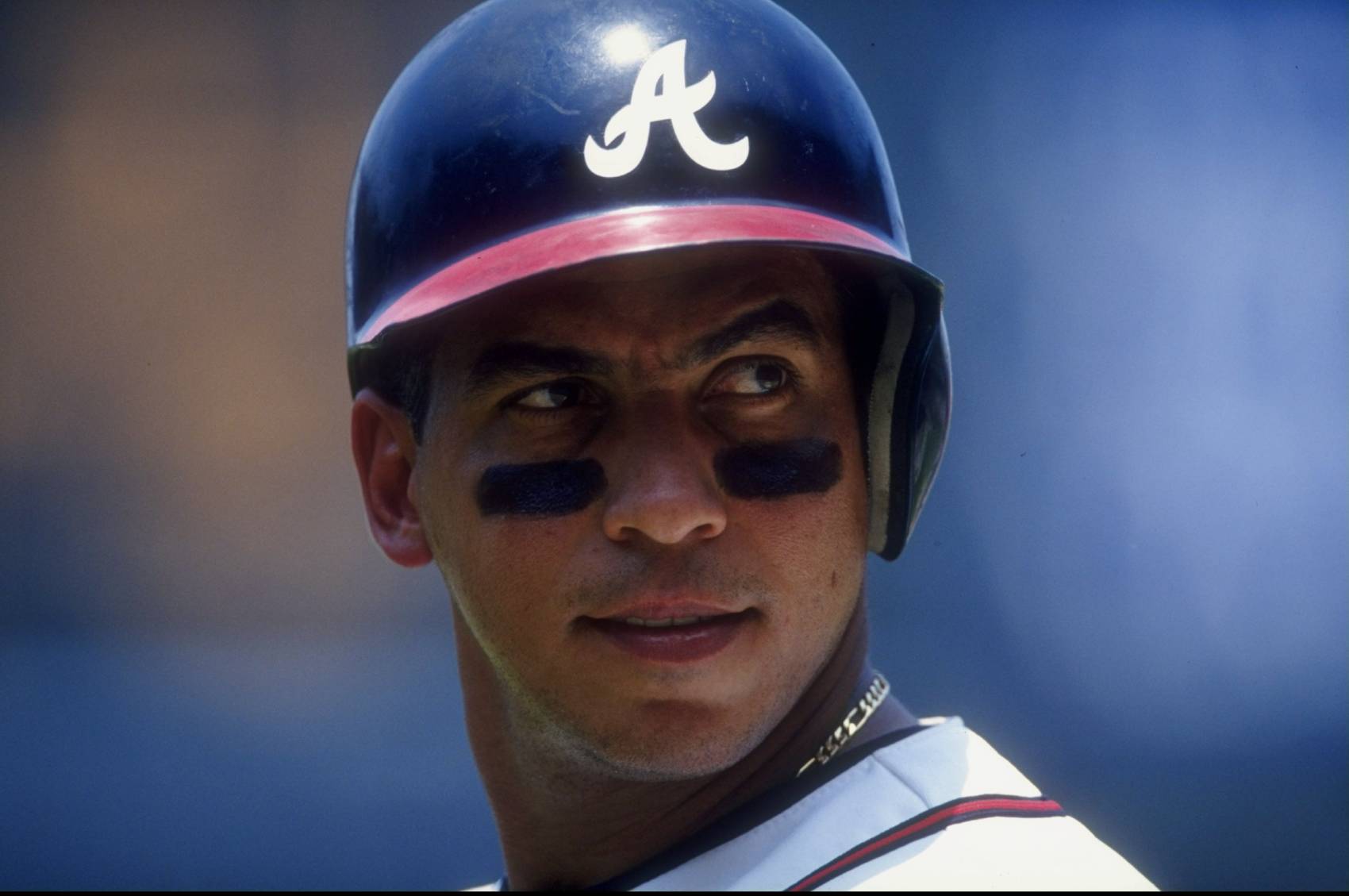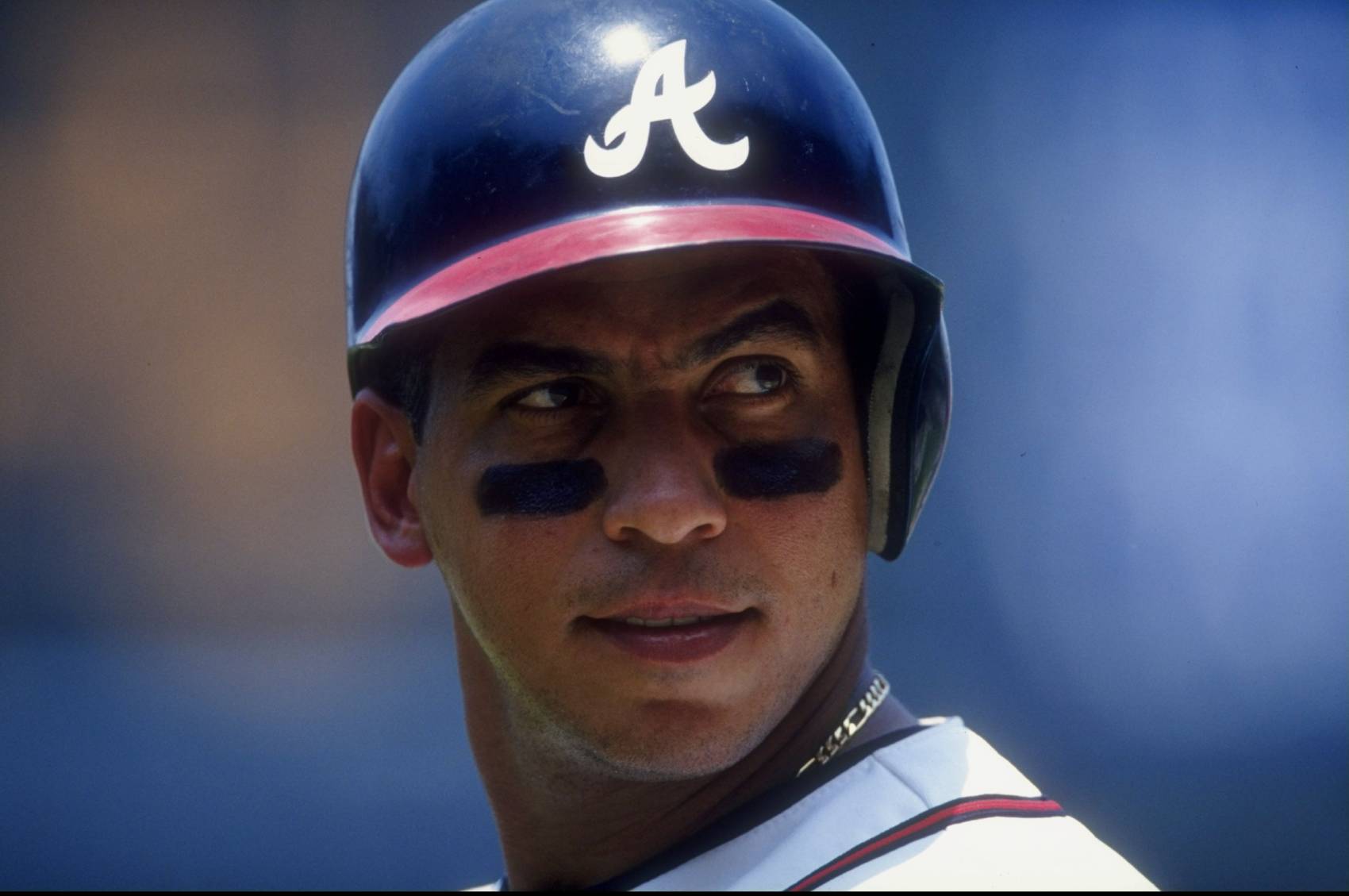 Andrés Galarraga joined the Atlanta Braves in 1998 and continued his revival in fashion. He hit .305 with 44 home runs, 121 RBIs, and finished sixth in NL MVP voting despite playing most of the season at 37.
Galarraga entered the 1998 season with 332 career home runs and was in fast pursuit of joining the 500-home run club.
Then, Galarraga was bothered by nagging back problems in the spring of 1999. Doctors found a tumor on his back and he subsequently missed the entire season while he received chemotherapy treatments for non-Hodgkin's lymphoma.
"The Big Cat" returned in 2000 and showcased his previous form. Galarraga hit .302 with 28 home runs and 100 RBIs, earning another All-Star nod and the Sporting News' National League Comeback Player of the Year Award.
Galarraga bounced around several teams before he signed with the Anaheim Angels in 2004, though his cancer recurred. The veteran slugger once again beat the non-Hodgkin's lymphoma and, after multiple hospital stints, joined the Angels' big-league team that September.
Did cancer cost Andrés Galarraga a chance at 500 home runs?
From 1993-1998, Andrés Galarraga averaged 36 home runs per year. When his 28 homers from the 2000 season are included, that number slips to 35 each season, although he hit 244 homers in those seven seasons.
Given that pace, and the power he still flashed on occasion before he retired in 2005, it isn't unrealistic to think he could have reached 500 home runs.
That would have been a tough goal, though. Galarraga entered the 2001 season with 360 home runs. Another 35 would have brought him to 395, just short of the 399 he ended his career with.
The 1999 season saw 13 different players hit at least 40 home runs. Could Galarraga have joined the likes of Mark McGwire in that club?
Andrés Galarraga would have needed luck on his side to reach 500 home runs. But at the rate he was going, anything was possible when the "Big Cat" stepped to the plate.