Formula 1 Driver Fernando Alonso Stands on Qatar Grand Prix Podium for First Time in 105 Races, Steals Thunder from Dominant Victor Lewis Hamilton
Standing on the podium following a Formula 1 event once was commonplace for two-time world champion Fernando Alonso, but that was before 2014.
After 105 races, Alonso "finally" returned to the rostrum, placing third at the Qatar Grand Prix on Nov. 21.
Lewis Hamilton may have captured the inaugural event in dominating flag-to-flag fashion, but Alonso won the day.
Formula 1 driver Fernando Alonso steals Qatar GP thunder from Lewis Hamilton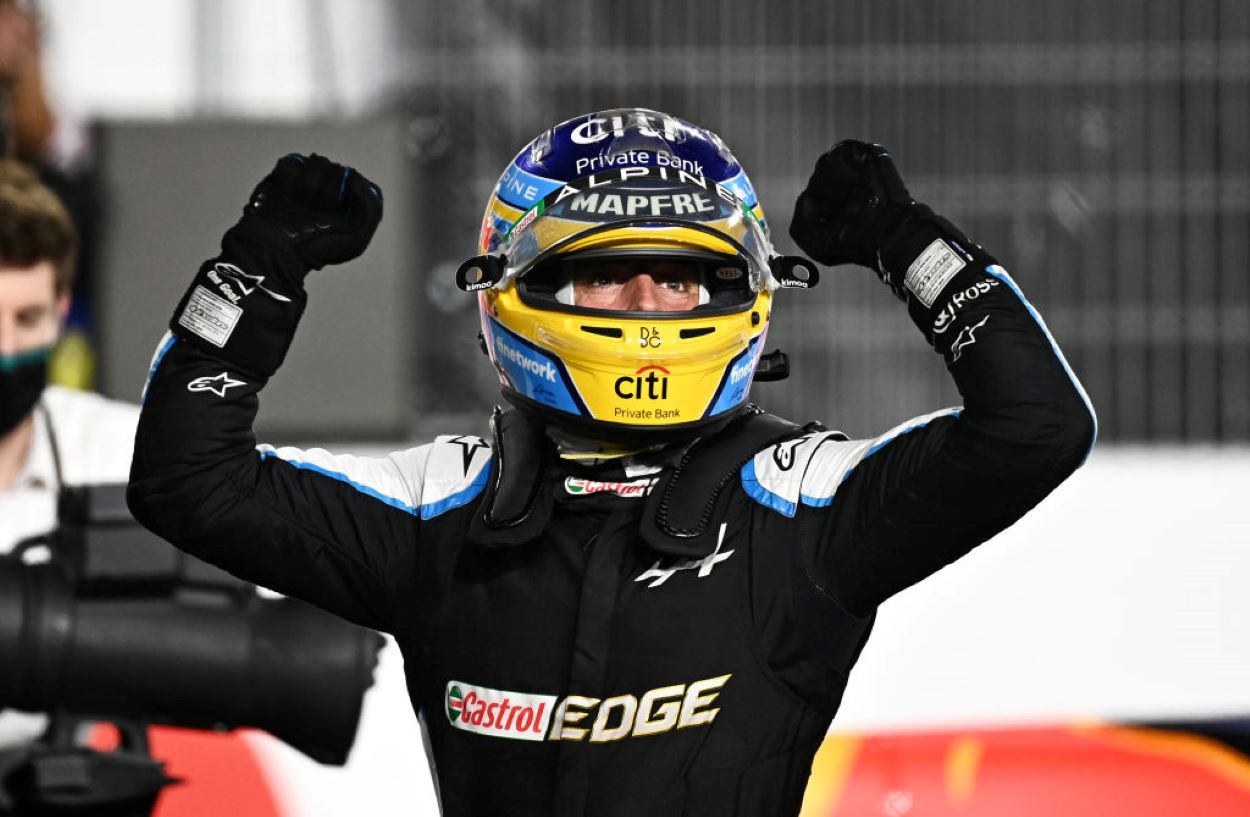 Alonso attempted to reflect on the emotion of standing among the event's top 3 drivers after a near-record drought. He now sits two podiums shy of reaching 100 for his career.
"This is the 98th podium of my career, but I tell you, from the 97th to the 98th has been a very long time," Alonso told Sky Sports F1. "It means a lot this trophy because you are up and down in your career, there are good moments, bad moments, but we show always determination."
Alonso, 40, returned to F1 this season after competing in the FIA World Endurance Championship series during 2018-19. He knows what it takes to succeed.
"You have to dedicate all your life for this sport," Alonso said. "Training, testing, simulator, racing and this passion and this love for the sport, this is exactly why we do this.
"For this kind of moment."
A lot has happened since Alonso last stood on an F1 podium
The last time Alonso reached F1's top-three platform …
The West-African Ebola virus epidemic begins spreading, killing at least 11,000 individuals.
Russia formally annexes Crimea
Colorado becomes the first US state to start selling recreational cannabis officially.
A lot has changed in seven-plus years.
The Alpine Renault pilot remains one of F1's most celebrated competitors. Formerly a Mercedes standout, Alonso collected 32 career wins.
Benefitting from a one-pit-stop strategy at Qatar, Alonso withstood a late challenge from Red Bull Racing's Sergio Perez, who placed fourth.
"Obviously, a win is a win, so it cannot rank too highly, but it's like 'finally,' "Alonso said. "We were very close in a few occasions (this season), and I was just wondering if I would get one podium again in my career or not."
Alonso: 'Let's see if we can keep the momentum now for next year'
Alonso doesn't have to wonder any longer.
"You never know what is going to happen next year, so I'm happy that we took this one," Alonso said. "Let's see if we can keep the momentum now for next year."
Alpine Renault ranks fifth of 10 teams with 137 points in the constructor standings but trails McLaren Mercedes by 121 points with two events remaining on the 2021 schedule. There will be work to do over the offseason.
Finally returning to the podium, Alonso's determined it won't be another 105 races before a return visit.