Ty Cobb's Most Controversial Incident Saw Him Attack a Disabled Fan
Ty Cobb is as famous for his temper and the legends about his bad behavior as he is for his iconic swings at the bat. Despite playing baseball in a world before television and 24-hour sports, stories of this temper remain in the very DNA of baseball folklore. However, one particular run-in with a disabled fan might stand above the rest as his most despicable on-field act. 
Ty Cobb at-bat
Ty Cobb had a stunning 24-year career in the American League. Debuting in 1905 and ending in 1928, he quickly became one of the best hitters to play the game.
At one point, he held over 90 MLB records on his career, and while many of them have since been broken, several remain nearly 100 years after his final swing. 
Cobb was a superstar when games could only be seen in person or heard through the radio. As an athlete at the turn of the 20th century, however, he also became a picture of an era when our country's heroes also came with enormous baggage thanks to rampant racism and dated views on masculinity. This was on full display.
Ty Cobb's low point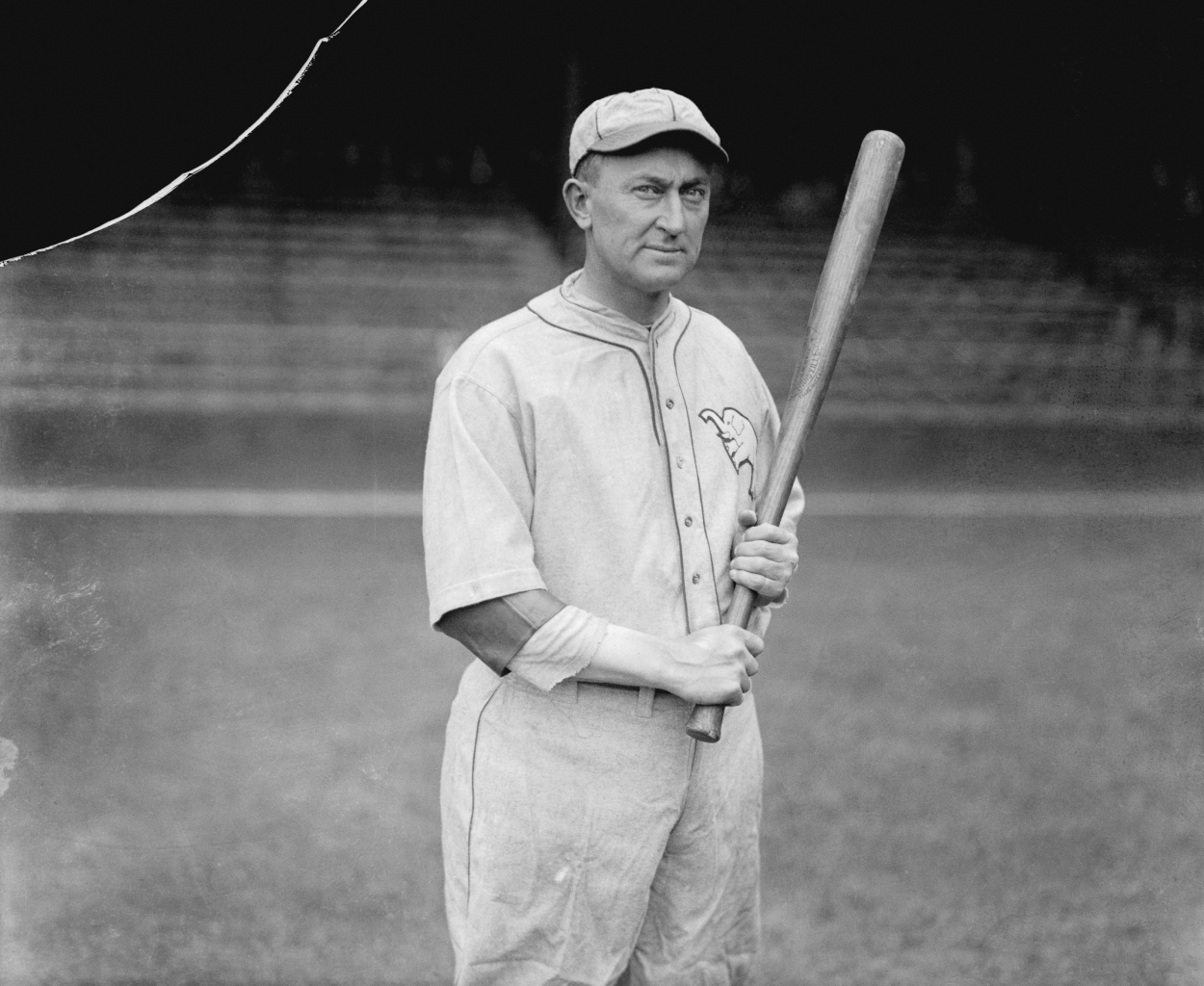 The inciting incident occurred during a 1902 baseball game according to Metro Times. Cobb, who was known for his hot-headedness and a short temper to boot, was no stranger to heckling as one of the best baseball players in the majors.
However, this occasionally led to some violent altercations. While heckling and brash reactions aren't anything new to baseball, or sports in general, this was a low point even for Cobb. 
A fan implied that Cobb was part-African. Cobb, whose alleged views on race were questionable even by 1912's standard, took offense at the implication that he could be part African. He took to the crowd and beat the heckler, Claude Lucker, as everyone watched on in horror. After somebody noted that Lucker had no hands, Cobb got sassy with his remark. 
"I don't care if he got no feet!" he allegedly said, continuing to pummel Lucker until cops and an Umpire took him away. This story is far from an outlier.
As well-known as Cobb is one of the earliest baseball superstars, he also developed a reputation as one of the biggest scoundrels ever to take the field. 
Man or monster?
Cobb's short temper has been rebranded to an almost charming portrait of a man who seems equal parts myth and actuality. Coming at a time when even basic sports media was not the fast-paced world that it is today, the stories of the day fall victim to hyperbole. This is the claim that Charles Leerhsen makes in his book Ty Cobb: A Terrible Beauty.
He spoke with MLB.com about what he believes to be a misconception of Cobb as a person.
"If you buy one version of the image of Ty Cobb," Leerhsen said, "it's so one-dimensional and paper-thin that it's almost like a cartoon character. He's always in the same emotional place, just like Bugs Bunny or Wile E. Coyote, always doing the same thing when we check in on them."
According to him, many stories of Cobbs' violence and hateful speech stories were an attention-grabbing ploy by Al Stump, who briefly met with Cobb while ghostwriting his biography.
"Stump sold this piece to them for $4,000, and in every way it was an exaggeration, to the point of fiction," Leerhsen said in the interview. "He said he spent months with Cobb, when, in reality, it was only a few days. Stump was a good writer in the sense that he understood it was all about telling stories, and the article is filled with anecdotes that read like heavy-handed 1950s B-movie scenarios."
Whether this is a case of history repainting someone as a villain or someone failing to grasp that their hero might have been a villain, Cobb is a fascinating example of the sports world of a century ago. However, whether certain parts were elevated or not, his run-in with a disabled fan has and should continue to tarnish his legacy for years to come. 
All stats courtesy of Baseball Reference