Ty Dillon, Austin Cindric, or Harrison Burton: Who Will Be the First to Win a NASCAR Cup Race?
Entering the 2022 NASCAR Cup Series season, several drivers have yet to win a race. 
Some never will.
Others are ready to break through at some point in the expanded 39-event campaign, like veteran Ty Dillon and rookies Austin Cindric and Harrison Burton. 
Of the three, who will be first?  
Ty Dillon 
One of the hottest names in NASCAR. Dillon did his best interpretation of Dale Earnhardt Sr. racing without having any morning coffee during the Clash at the Coliseum.
Out of a full-time seat last season, Dillon said he would not this opportunity pass without a fight. More seasoned than the two rookies, Dillon has raced in at least one Cup race since 2014.
This season will be Dillon's fifth full-time ride. He has six top-10 finishes in 166 starts. In 45,072 career laps, he has led just 74. He placed 24th twice, 26th, and 27th in the drivers' standings during his four full seasons.
There was a reason he spoke so passionately in the garage area at Los Angeles Memorial Coliseum on Feb. 6 of not letting his "second chance at a career" slip away. During the second last-chance qualifying race, Dillon served notice with aggressive but clean racing. His new style led him to capture the qualifying effort, but he was disqualified for jumping the exhibition's final restart.
Dillon admitted he wouldn't have caused as much havoc if it were a points race, but his next challenge will be turning in a strong Daytona 500 qualifying run. He has yet to earn a pole.
Austin Cindric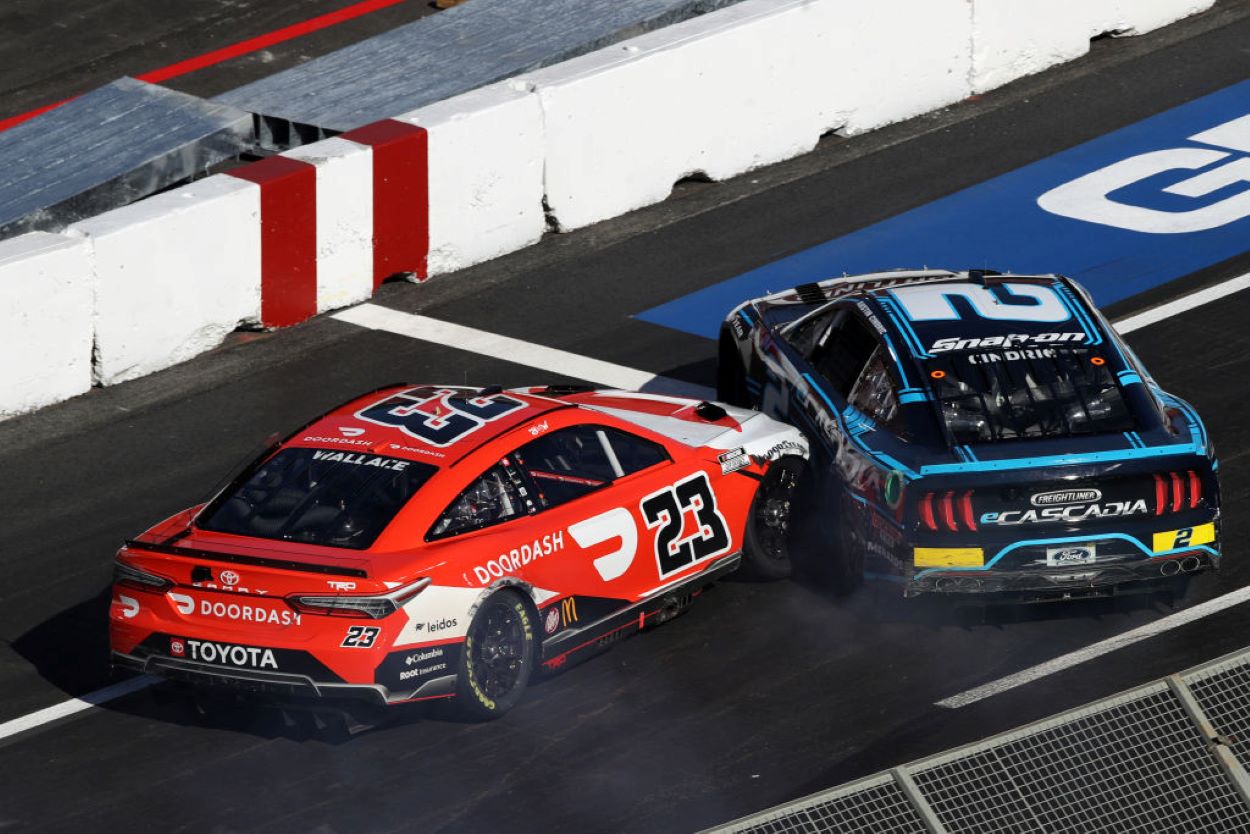 The favorite to capture Rookie of the Year honors, Cindric was racing in third place during the final laps of the second last-chance qualifying race on Feb. 6. Then, suddenly, he was turned around.
Bubba Wallace came from behind and tapped his ride out of the way. He spun out, hit a retaining wall, and came to a rest pointing in the wrong direction. Wallace cruised on to a berth in the Clash at the Coliseum while Cindric's team started packing up early.  
Earlier in the day, Josh Bilicki's car also spun out Cindric. He ended up backward that time, too, but with traffic clear, he could rejoin the race and work his way to the front pack. Until Wallace came along, that is.  
The 2020 Xfinity champ and runner-up last season, Cindric didn't have the start he wanted for Team Penske in LA, but he appears to have the skills and mentality to overcome the pressures of claiming his first checkered flag, possibility as soon as the Daytona 500.  
Cindric, who earned five Xfinity wins last season, is with a proven organization and he has the car to make an early impact.
Harrison Burton
Perhaps the dark horse of the trio to find Victory Lane first, but Burton is climbing into a proven winning car, even if it has been a while. Since 2010, Wood Brothers Racing has been to Victory Lane just twice.  
Its previous two pilots, Matt DiBenedetto (2020-21) and Paul Menard (2018-19), each had 72 starts and failed to breakthrough.
To break the skid, one of the oldest garages in NASCAR is going young with a legacy driver. Burton, the son of 21-time winner Jeff Burton, proved himself on the Xfinity Series with four wins and 49 top-10 finishes in 75 starts. He placed eighth in the drivers' standings in 2020 and '21.
Can Burton revive the Wood Brothers with the help of Roger Penske? The setup appears solid.
Historically, Woods Brothers Racing, with 99 career wins, has employed several high-profile pilots, including Neil Bonnett, AJ Foyt, David Pearson, and Cale Yarborough.
How soon before Burton, a fighter in and out of his car, secures win No. 100?
Sportscasting's prediction? Austin Cindric. His history of success on the Xfinity series, strength racing on mile-plus ovals, and the experience around him on Team Penske will deliver his first checkered flag ahead of Dillon and Burton.
Like Sportscasting on Facebook. Follow us on Twitter @sportscasting19. 
RELATED: Why NASCAR's Clash at the Coliseum Should Never Be a Points Race