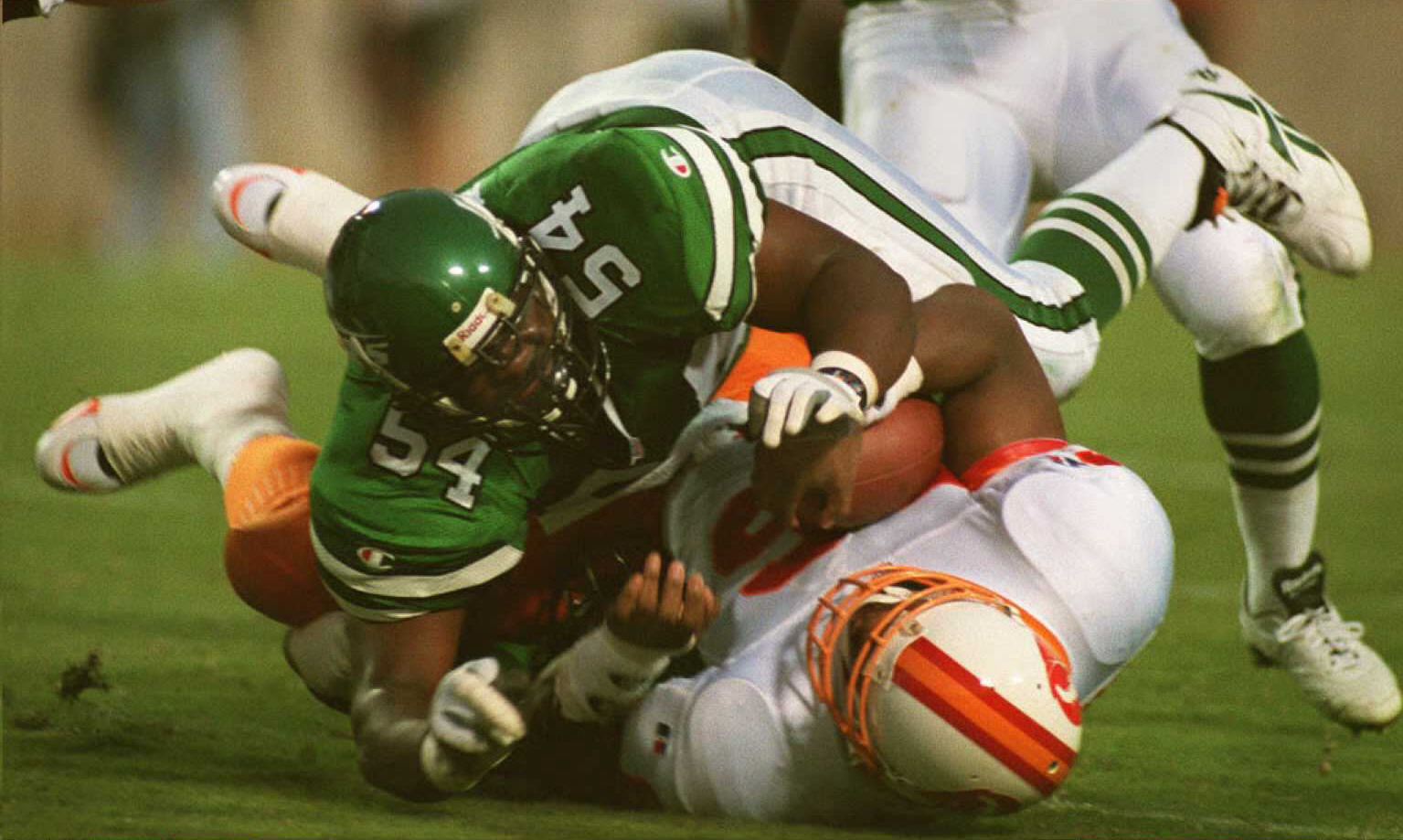 Tyji Armstrong Always Saved a Seat for His Mother After She Suffered Fatal Heart Attack at Soldier Field
Former Tampa Bay Buccaneers tight end Tyji Armstrong's mother suffered a fatal heart attack at Soldier field in 1992.
Many NFL players suffer on the football field. Whether it's a heartbreaking loss or a significant injury, there's some suffering left out on the field. Nothing, however, can compare what former Tampa Bay Buccaneers tight end Tyji Armstrong suffered through back in 1992 in a game against the Chicago Bears. Armstrong found out during the game that his mother had suffered a heart attack as she was watching him play.
Tyji Armstrong's football career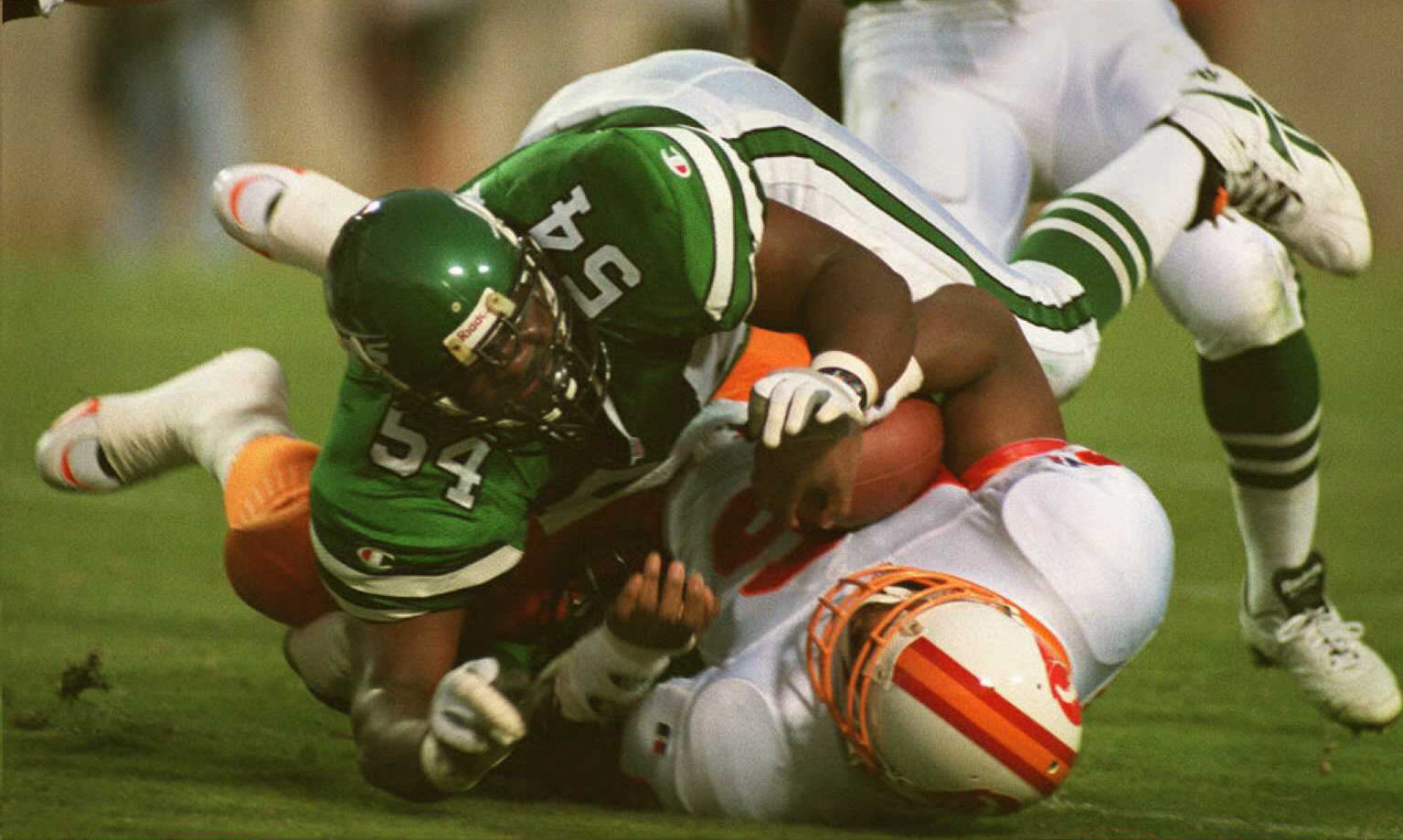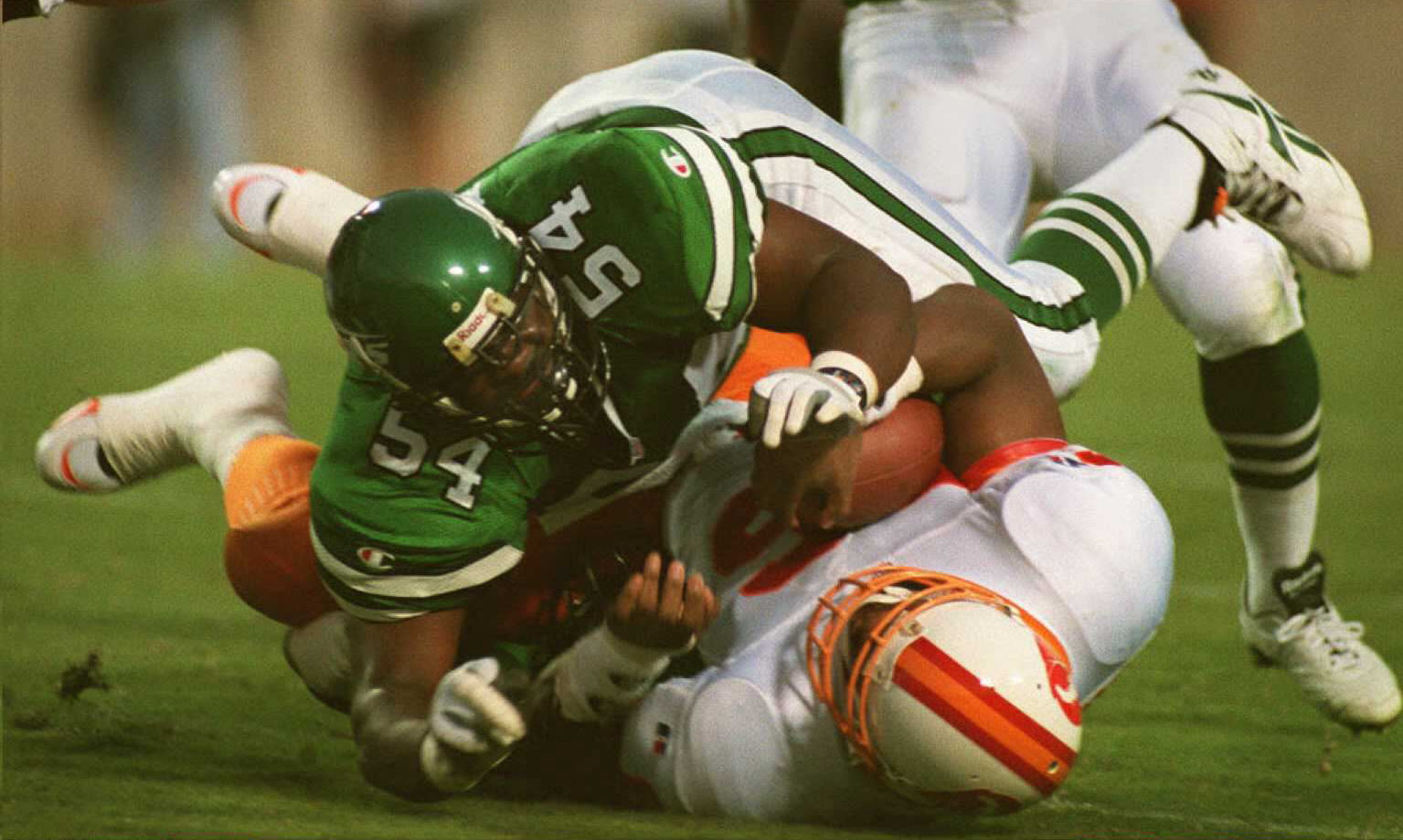 Tyji Armstrong was a big tight end known more for his blocking skills. The 6-foot-4, 259-pound Armstrong came into the NFL after playing two seasons of college football at Ole Miss. Armstrong was drafted by the Tampa Bay Buccaneers in the third round of the 1992 NFL draft.
Armstrong played in 15 games during his rookie season, starting seven of them. He was rarely used in the passing game as he caught just seven passes in his first season. One of those receptions, however, went for 81 yards and a touchdown.
He played his first four seasons with the Buccaneers before finishing out his six-year career with a season each with the Dallas Cowboys and the St. Louis Rams. Armstrong's best statistical season came in 1994 when he was targeted 34 times. He finished with 22 receptions for 265 yards and a touchdown.
The tragic death of Annie Armstrong
The date was Oct. 18, 1992. Tyji Armstrong was a rookie tight end with the Tampa Bay Buccaneers. The Bucs were on the road, playing the Chicago Bears at Soldier Field. Armstrong's mother, Annie, was in town from Michigan to watch her son play.
According to windycitygridiron.com, at halftime of the Bucs vs. Bears game, Annie Armstrong, seated in Section 26, Row 19, Seat 38, clutched her chest and fell ill. Word quickly made its way down to the field and reached Buccaneers head coach Sam Wyche. Wyche told the rookie tight end that his mother was being rushed to the hospital.
Tyji Armstrong quickly changed and met his unconscious mother as she was being loaded into a ambulance. Armstrong hopped in and rode with her to Mercy Hospital. Annie Armstrong, age 51, was pronounced dead there at 2:53 p.m.
Armstrong always saved a seat for his mother
At the time, the Tampa Bay Buccaneers and the Chicago Bears were in the same division. That meant Tyji Armstrong would always have to return to Soldier Field every season and be reminded of the tragedy he encountered in 1992. "When we left (Chicago last year), I was thinking, 'I've got to come back every year,'" Armstrong said in September of 1993, according to windycitygridiron.com. "I try not to think about it. I just hope I don't freak out."
Armstrong's father had died just before the 1992 NFL draft. He said he wasn't that close with his father and that his mother was "the only family I considered I had." Armstrong and his mother were close. "(My father) was there financially, but from a father-son standpoint, he was never there for me," Armstrong told the Tampa Bay Times in 1993. "Basically, I grew up in a one-parent family."
Each year he returned to Soldier Field, Armstrong bought a ticket for Section 26, Row 19, Seat 38 and put flowers on the seat. He also did it when he was a member of the Dallas Cowboys and St. Louis Rams. "She wasn't conscious when I got to her under the stands," Armstrong told the Tampa Bay Times in 1993. "But thank God we talked before the game. We laughed and joked. We were really tight. I really don't know if she knew I was there (in the ambulance), but I knew she would want me to keep going on no matter what."