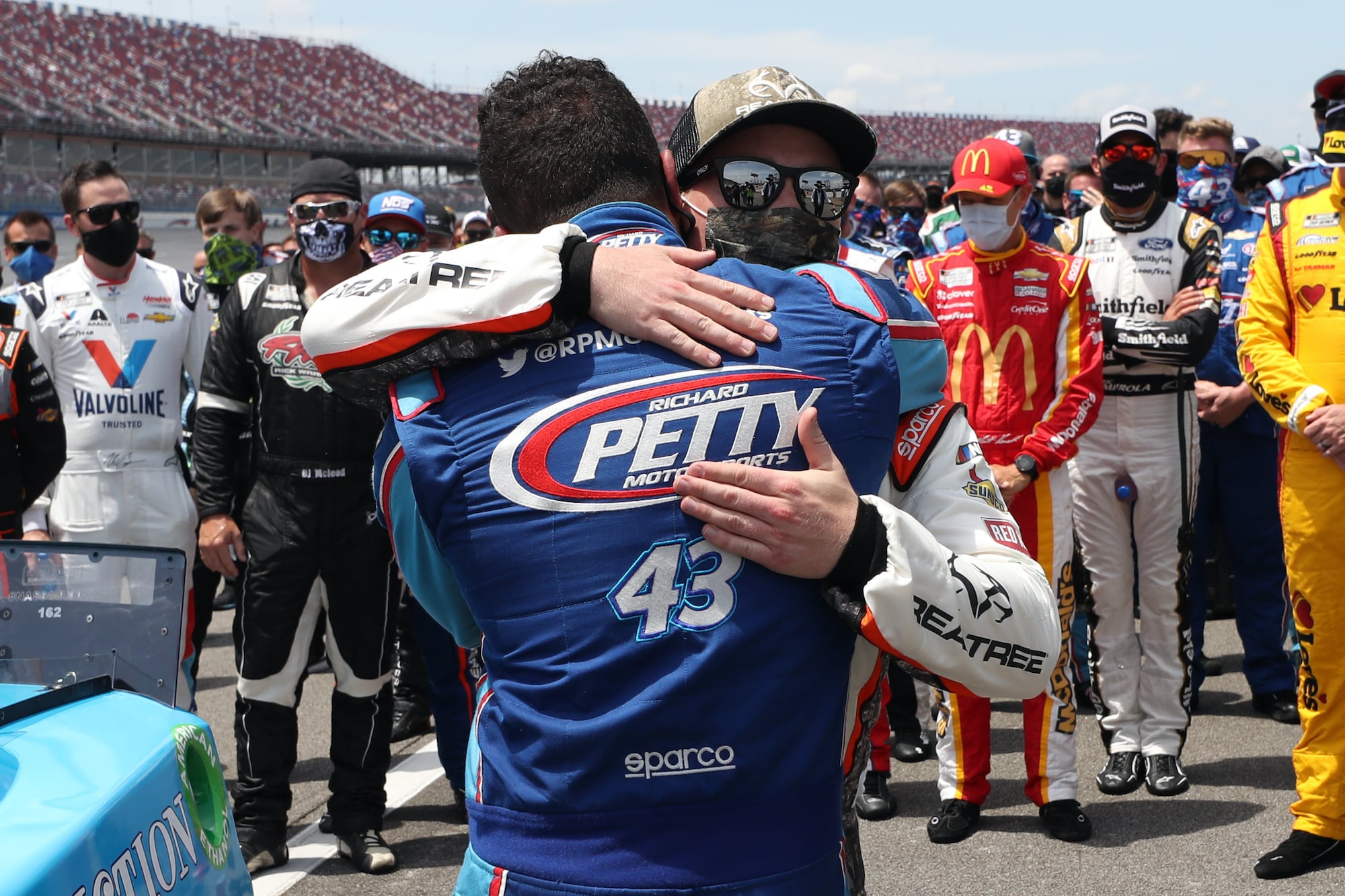 Tyler Reddick Teamed With Bubba Wallace in Past, Defending Him After Attack by Former President
Tyler Reddick will join forces with Bubba Wallace and 23XI Racing in 2024. The RCR driver worked with Wallace in 2020, defending him in an attack from the former president.
Tyler Reddick has been in the headlines a lot lately, including winning his first Cup Series race, signing an extension with Richard Childress Racing, and the bombshell this week, leaving RCR in 2024 for 23XI Racing. 
While the details of Reddick's situation at 23XI haven't been fully fleshed out, there's a high likelihood he'll be teaming with Bubba Wallace for years to come. And this won't be the first time the two have worked together. The pair joined forces a couple of years ago when the former president attacked Wallace on Twitter. 
Tyler Reddick caps off memorable stretch in 2022 with announcement of move to 23XI Racing
Tyler Reddick will one day look back on his life and see a 10-day window that changed his career. On July 2, the California native confirmed that RCR had exercised the option year on his contract and he'd be returning to the organization in 2023.
A day later, Reddick held off road course ace Chase Elliott and captured his first Cup Series victory. 
Just over a week later, Denny Hamlin shocked the NASCAR world in a surprise announcement that Reddick would be joining 23XI Racing for the 2024 season.  
Tyler Reddick defended Bubba Wallace against former president 
At this point, all that's official is Reddick will be racing in a 23XI car starting in 2024. No one knows if that will be in a third car or if he'll be replacing one of the current drivers in Bubba Wallace or Kurt Busch. 
If Reddick and Wallace team together, which is a likely scenario, it won't be the first time. It happened back in 2020 in a very public display when former President Trump accused Wallace of lying about a noose-like rope found in his garage, called it "just another HOAX," and requested an apology. 
Reddick, who was a rookie at the time, responded directly to the president's tweet. 
"We don't need an apology. We did what was right and we will do just fine without your support," he wrote. 
Reddick deletes tweet and explains why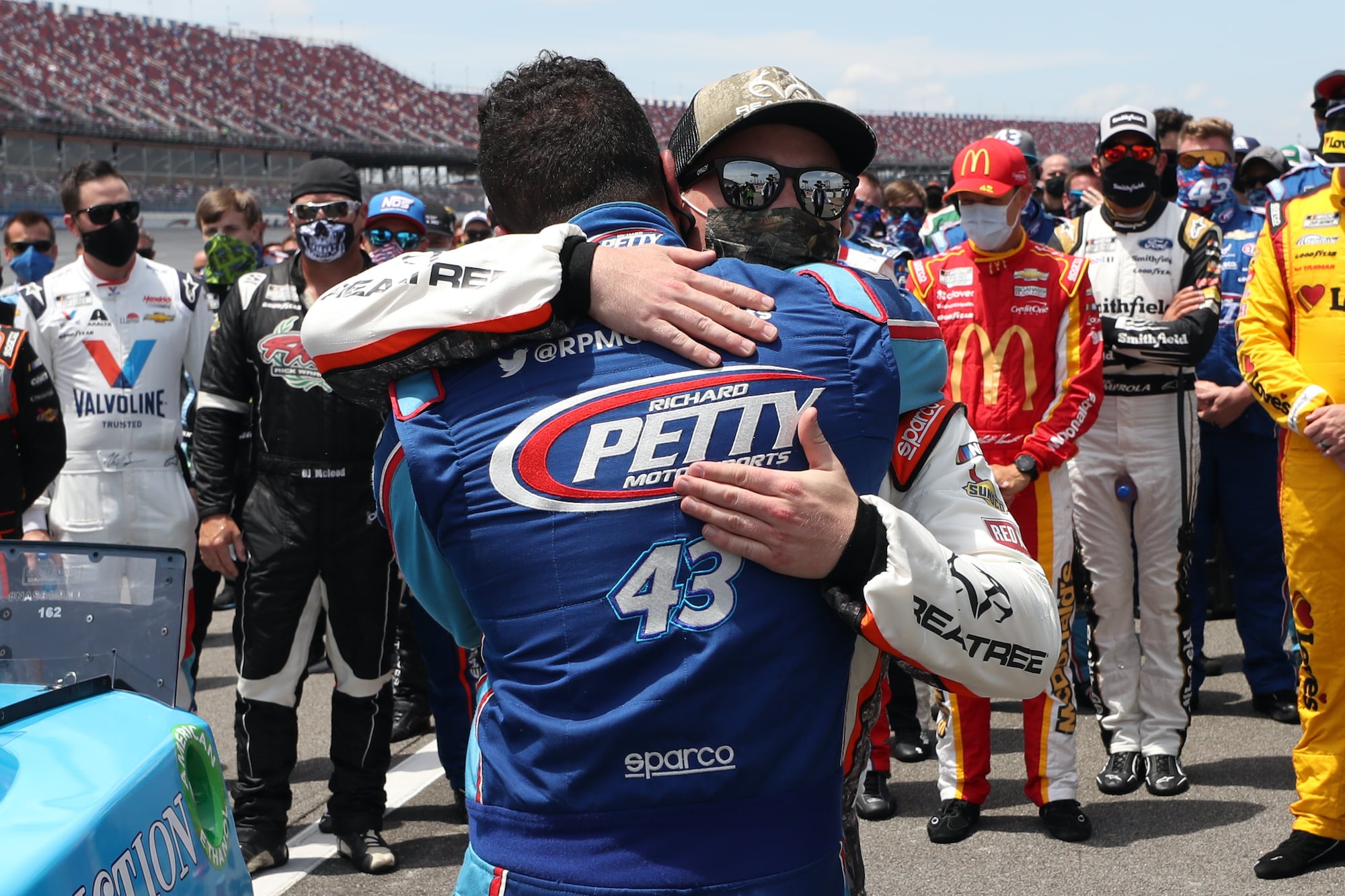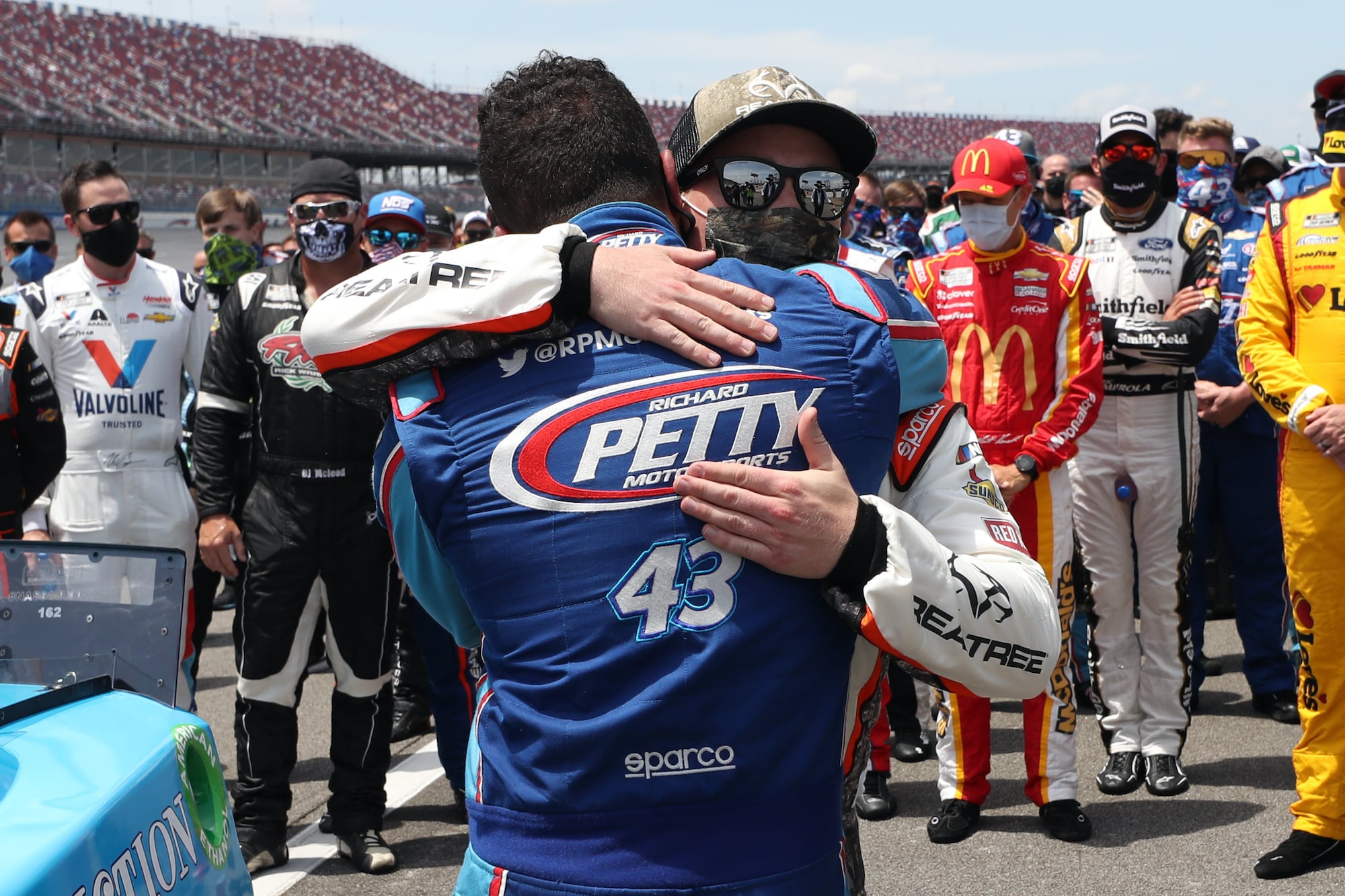 Many fans applauded Reddick's defense of Wallace. Those same fans weren't happy when the driver later deleted the tweet. A day later, he explained the situation during an appearance on SiriusXM NASCAR Radio.
"I stand by my comments on Twitter and their support for my friend Bubba Wallace — and fellow competitor — and the direction that NASCAR is moving," Reddick said. "After reading the president's tweet, I responded emotionally and soon after I quickly realized what I had posted was becoming extremely polarizing.
"Being a young, confident rookie driver in the Cup Series, I did not want to create more division. What we need now more than ever is unity. We need less barriers between us, not more. The conversation around our sport should be more focused on how to support each other and be inclusive. We want everyone to be able to enjoy NASCAR. I'm extremely proud of the steps we've taken since returning to racing to become more inclusive."
When asked about his decision to remove the tweet, the driver provided an interesting answer. 
"After having many very in-depth conversations with the men and women at RCR, the decision was made to delete the post from Twitter," he said.
Reddick revealed just what kind of person he was by standing up for his friend and dealing with the backlash from those who didn't like what he initially had to say in his tweet and those who were upset that he had deleted it. Now, he and Wallace can work together in a much less volatile environment and continue building on a team that is making moves to become one of the best in the Cup Series.
Like Sportscasting on Facebook. Follow us on Twitter @sportscasting19 and subscribe to our YouTube channel.