Tyler Reddick Was a Child Actor in Car Commercials Before He Joined the Cup Series
NASCAR driver Tyler Reddick sure sounds like someone who believes in fate.
Reddick is now a full-time driver in the Cup Series and hoping to build off a near-victory at Homestead. Long before he even had his driver's license, Reddick grew up around car culture — and we're not talking about riding in the front seat when his father was driving somewhere.
Tyler Reddick was briefly a child actor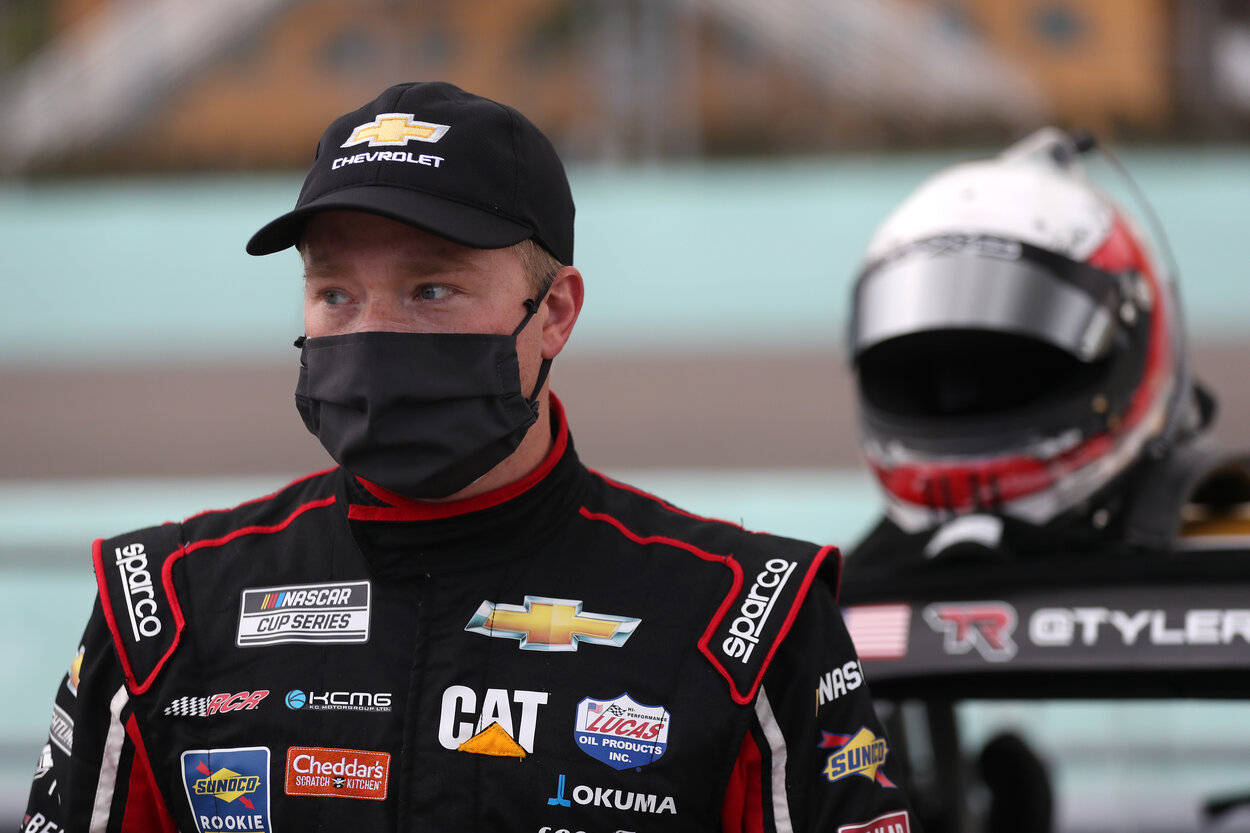 Anyone who doesn't believe in the concept of destiny should strike up a conversation with Tyler Reddick — or avoid him entirely. 
In a recent interview with The Athletic, Reddick said that his love of racing came at a young age. Such is the case when his parents worked at a car dealership in California.
"Before I was in school, I pretty much ran around the dealership like a wild animal. I got to be in some of the commercials on Power Wheels and all sorts of stuff. But my love for cars started well before my love for racing — just being around cars and at dealerships and seeing all the cool cars that come and go, or seeing the ones that would stay on display for years that were the showroom pieces. I had a love for cars and I got it from my parents working in the industry."
Unfortunately for those who sound interested, commercials featuring a young Tyler Reddick playing with Power Wheels cars aren't readily available in 2021. Unless, of course, Reddick wants to open up the vault to his fans.
Reddick is a rare case in the athlete/actor genre
Tyler Reddick is far from the first professional athlete to be involved in some form of acting, and he definitely won't be the last.
However, Reddick is a rare exception in that he was a child actor, albeit one in commercials. Most athletes, whether it was basketball legend Shaquille O'Neal or former Pro Bowl running back Thomas Jones, go into acting during or after their careers.
Pittsburgh Steelers pass-rusher Alex Highsmith and Tennessee Titans receiver Chester Rogers can relate to Reddick. As an infant, Highsmith appeared in an episode of Dawson's Creek.
Rogers appeared in several movies as a young actor, including when he acted alongside Gabrielle Union in Constellation. However, Rogers took an extended break from acting to focus on football.
Tyler Reddick is coming off his best Cup Series finish
Tyler Reddick has come a long way since he was playing with Power Wheels and hanging out at dealerships.
Reddick, who turned 25 in January, is now a full-time driver in the NASCAR Cup Series. He placed second behind William Byron at the Dixie Vodka 400 in Homestead, Fla., on February 28.
When the race at Homestead ended, Reddick found himself in 23rd place among Cup Series drivers on the season's standings. He has plenty of time to start making up ground, and his exciting showing in the season's third race might be a sign of things to come.
Like Sportscasting on Facebook. Follow us on Twitter @sportscasting19.