Tyler Reddick Feeling More Comfortable in His NASCAR Seat
Tyler Reddick is finally comfortable.
The NASCAR Cup Series driver sounded confident his continuing cockpit problems were solved or drastically improved.
A creature of comfort, Reddick finally had feeling back in his legs during short practice runs.
The next test came during a long run during the Ruoff Mortgage 500.
Tyler Reddick was pleased with the machine's cockpit alterations, practice speed
After experiencing leg numbness the past two events, Reddick emerged from his No. 8 Chevrolet following his practice run at Phoenix Raceway on March 12 with good news.
He felt fine.
So good Reddick had other things on his mind. More important things, like …
"How did I do?"
Immediately, Reddick was informed that he was in third place at 131.019 mph.
"That's not bad," he told Fox Sports with a laugh. "That's good."
What was better was how he felt during the short run.
Again, he felt fine. At least better.
"Yea, my legs felt a little better in the car," he said. "That's promising. I didn't seem to feel any sort, even a thought, of my legs are getting numb or tingly. That's a good sign."
Reddick: 'I'm glad. It seems to be getting better'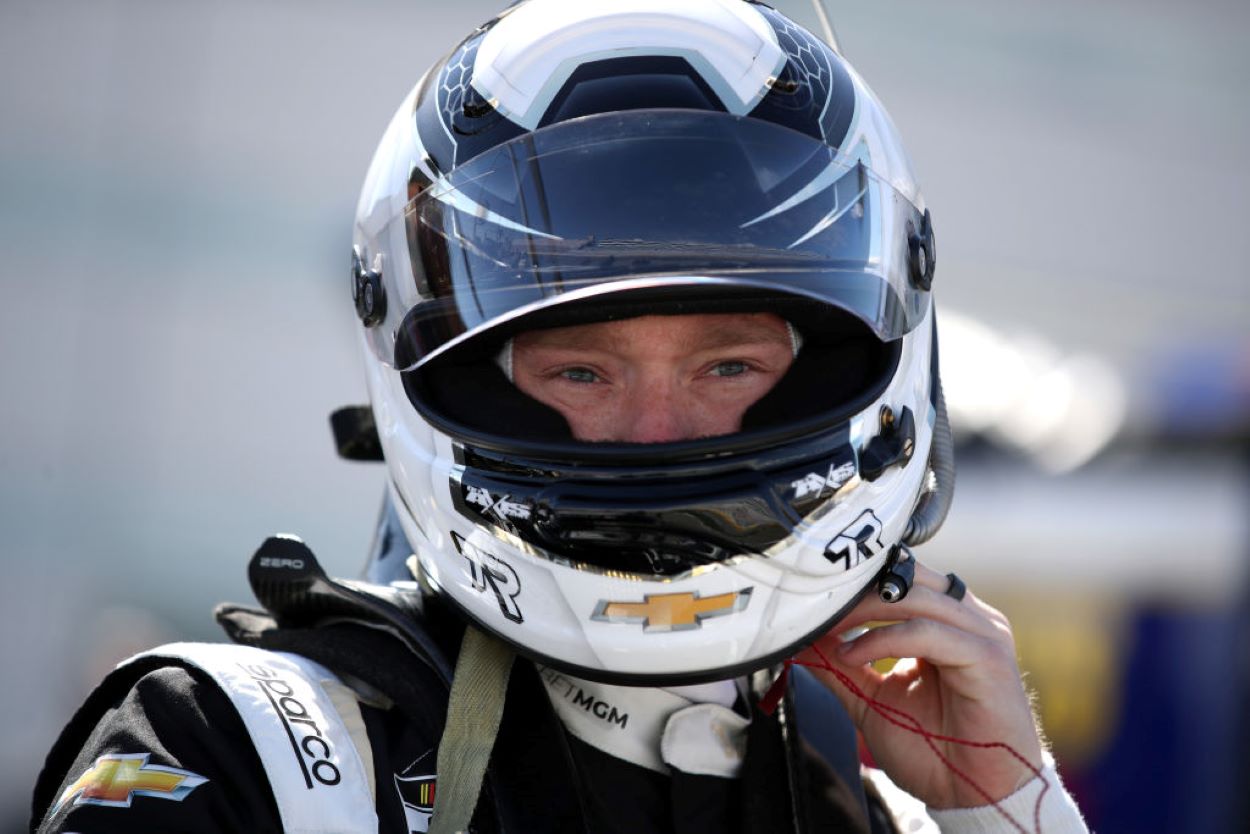 When Reddick experienced leg numbness during the Wise Power 400, he took a pain reliever and gutted his way to a 24th-place finish. At Las Vegas, he experienced more numbness in his legs and fought through it. He earned his first top 10, but the team knew they had to make changes.
Among many changes, the seats and floorboards on the new Next Gen cars are lower than the Gen-6 models.
"I just messed up my pedal positioning," Reddick said of the pit crew's work. "I'm glad. It seems to be getting better."
With his comfort in order, Reddick's attention turned quickly.
"I'm glad to see we got speed," he said with a grin.
Finishing fourth in the first stage of the Ruoff Mortgage 500 at Phoenix Raceway on March 13, Reddick's team did not report any discomfort from the driver.
Reddick passed the first comfort test, securing a P3.
Fox Sports Analyst Danica Patrick: 'You've been kickin' butt'
Sitting down with Fox Sports analyst Danica Patrick for a pre-race interview on March 13, the former racer gave the second-year driver a quick shout-out.
Patrick: "You've been kickin' butt this year?"
The third-year full-time Cup competitor humbly answered the questions, sounding more mature from his Xfinity Series days. True, he has dominated two of the four events this season only to be derailed by a damaged prop shaft problem during the Clash at the Coliseum and a tire/William Byron problem during the Wise Power 400, but he has yet to capture a Cup race.
Kyle Larson pointed to Reddick as his preseason's choice to break out during this season.
When that is, his team puts together a "full race."
"NASCAR luck" has not been his side.
He crashed out on Lap 151 during the Daytona 500. His seventh-place finish during the Pennzoil 400 was the first time he finished on the lead lap this season.
That is not precisely "kickin' butt," but before mechanical misfortune hit his machines, Reddick has been close to dominant.
At least he's comfortable – for now.
Like Sportscasting on Facebook. Follow us on Twitter @sportscasting19.
RELATED: Amid Kyle Larson-Chase Elliott Tension, Rick Hendrick Pulls Rare Power Move