Type 1 Diabetes Won't Keep Ravens' Mark Andrews off the Field
Mark Andrews is quickly evolving into one of the NFL's premier tight ends.
Andrews hasn't reached George Kittle or Travis Kelce's territory yet, but a breakout 2019 season and a partnership with quarterback Lamar Jackson has the Baltimore Ravens tight end as a dangerous weapon.
Nothing will stop the former third-round pick, not even the ongoing coronavirus pandemic. Although Andrews is considered an "at-risk" player because he has Type 1 diabetes, here's why the young tight end intends to play this season.
Mark Andrews is a key piece of the Baltimore Ravens' future
An All-American tight end at Oklahoma who won the John Mackey Award in 2017, Mark Andrews is a rising star with the Ravens.
Baltimore used a third-round pick on Andrews in 2018. He led all rookie tight ends with 552 receiving yards that year and finished third with 34 catches. Last year, in a heavy tight end rotation with Hayden Hurst and Nick Boyle, Andrews broke out in a big way.
Andrews totaled 64 catches, 852 yards, and 10 touchdowns in 15 games, a stellar campaign that earned him a Pro Bowl nod. Andrews caught four passes for 39 yards in the Ravens' playoff loss to Derrick Henry and the Tennessee Titans.
Baltimore traded Hurst to Atlanta in March. When the 2020 season begins, Andrews will be the established starting tight end.
Boyle will likely slide into the backup tight end role after a 31-catch, two-touchdown season last year.
Andrews is considered a high-risk individual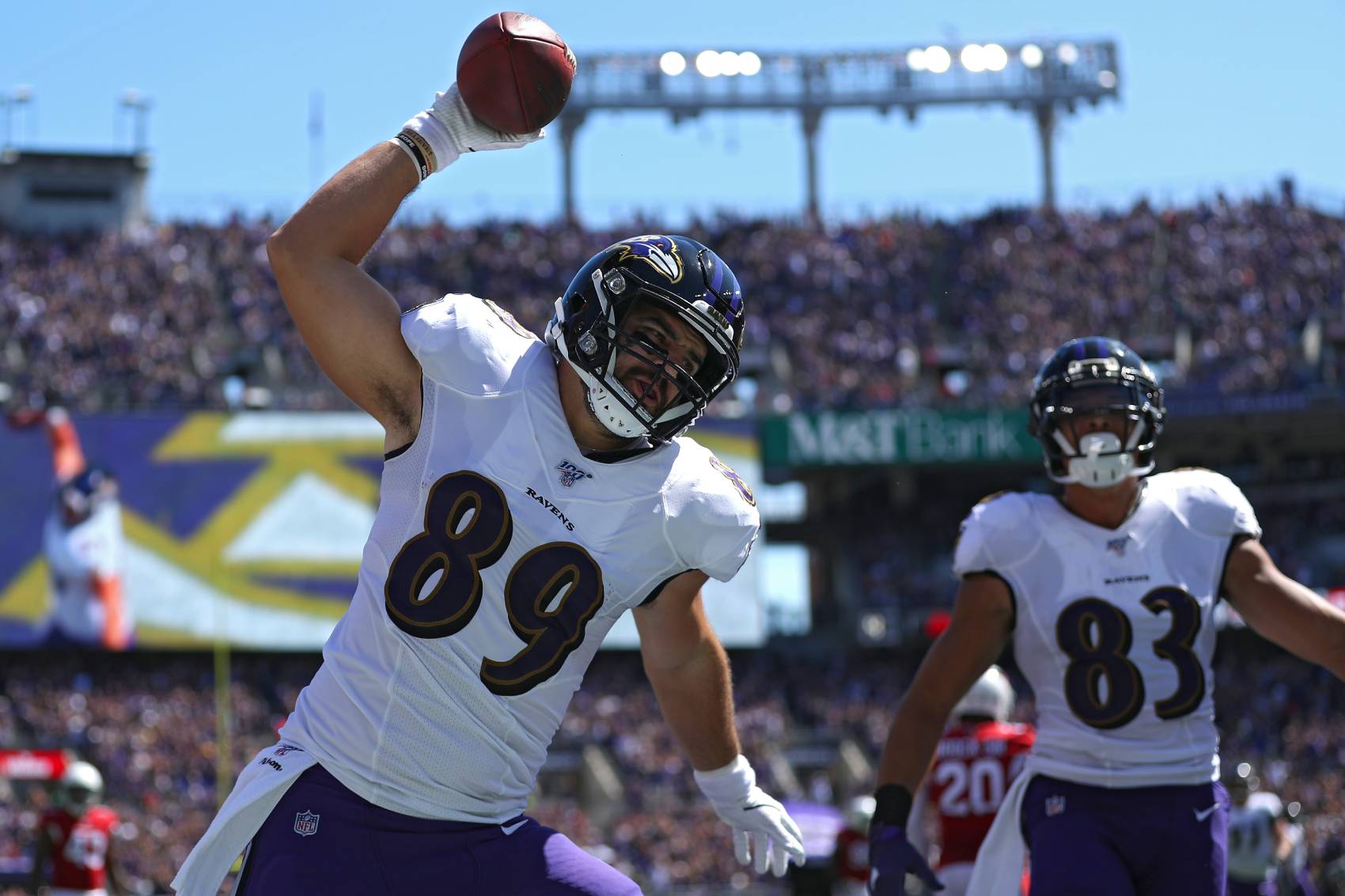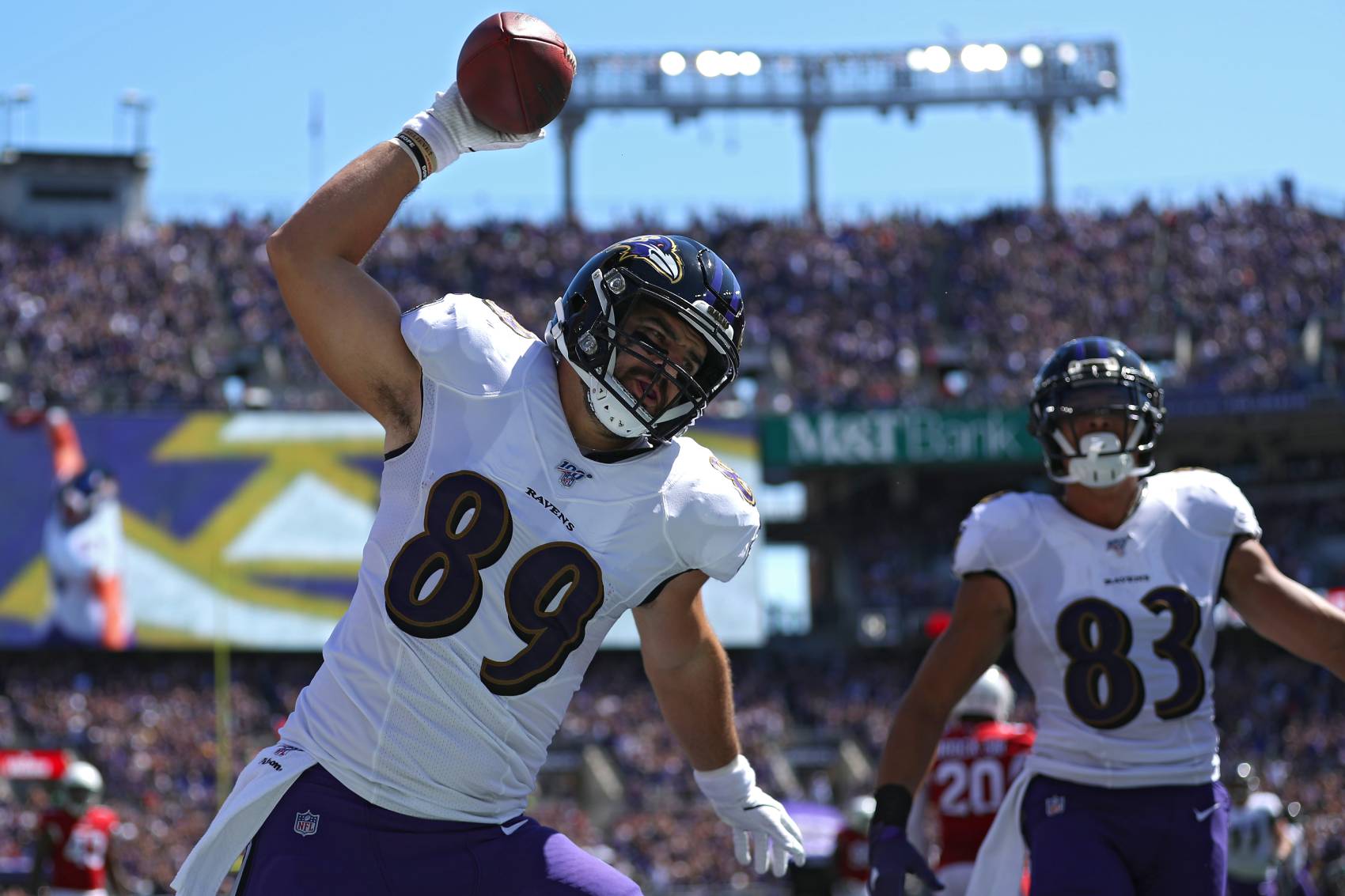 The coronavirus pandemic has already made the 2020 NFL season a strange one.
Don't be surprised to see players, regardless of their age or career reputation, sit the year out. Players in several sports have already opted out of their respective seasons for health reasons, either for themselves or for those around them.
Mark Andrews, in theory, could join that club if he wanted to do so. Andrews has Type 1 diabetes, which puts him at risk of contracting the virus and suffering complications from it.
People with Type 1 diabetes "might be at an increased risk" for COVID-19, according to the CDC. Those with Type 2 diabetes are at an increased risk.
Houston Texans star JJ Watt told Pro Football Talk he will sit out the season not for health reasons, but if the NFL mandated he wore a visor or face shield.
Mark Andrews intends to play football this season
If Mark Andrews has his way, he'll be on the field this fall.
According to the Baltimore Sun, Andrews recently told a Children with Diabetes group that he won't sit out the year.
"We've got a big year coming up. I want to be able to do a lot of things, and … just being able to help this team win is exciting for me."
In the NFL's recent economic proposal to the NFLPA, the league said any player could opt out with written notice by August 1. The sides had not agreed on a date by July 17, 2020.
Whenever the opt-out date is, it sounds like Andrews won't be among those filing for a year off — and after two early playoff finishes, that's good news for Lamar Jackson and the Baltimore Ravens.