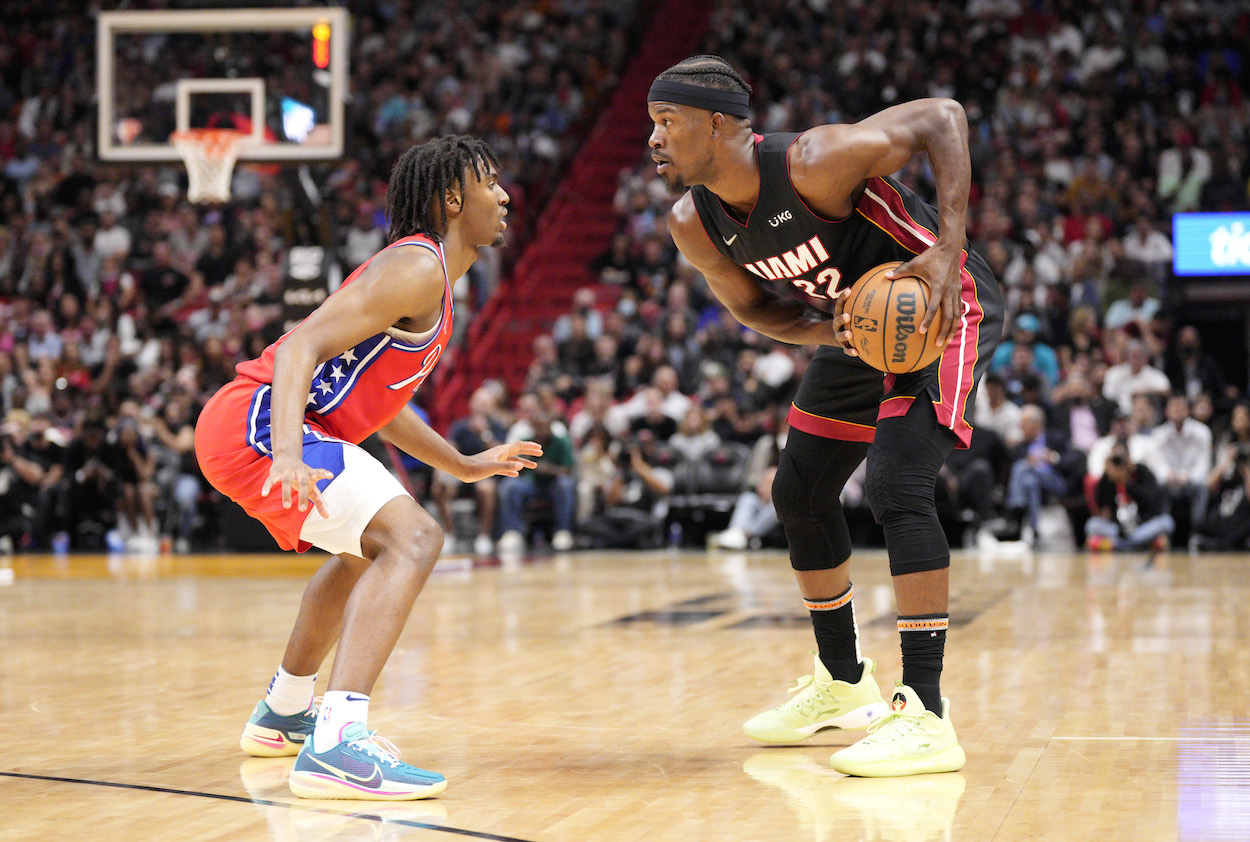 Tyrese Maxey Responds to Jimmy Butler's Massive Praise
Tyrese Maxey looked up to Jimmy Butler growing up, and he couldn't believe the compliment he received from the veteran.
Tyrese Maxey is already making a name for himself at 21 years of age, and he's doing it against players he grew up idolizing and modeling his game after. One of those players is Jimmy Butler, whom Maxey outplayed in the Philadelphia 76ers' short-handed win against the Miami Heat earlier this week.
After the game, Butler had some high praise for Maxey and his relentless work ethic, and the young point guard couldn't contain his excitement when responding to the kind words.
Jimmy Butler recently praised Tyrese Maxey
Earlier this week, with Joel Embiid and James Harden out of the lineup, Maxey poured in 28 points and led the 76ers to an impressive upset win over the Heat. Maxey went on a 9-0 run by himself late in the fourth quarter to ice the game for Philly.
Butler was impressed with the 21-year-old's performance, and he publicily praised him after the game.
"He is a hell of a player," Butler told reporters. "The way he scored the ball in the fourth and all throughout the game. Drawing help and making the right plays, he's been doing it all year long. I hear how hard he works, and I definitely respect him and his game, and he's going to be in this league for a long time just like one of the youngsters on my team and so many other youngsters around the league."
Heat forward and fellow Kentucky alum Bam Adebayo also had some glowing words for the budding star.
"He's hooping," Adebayo told reporters. "He's got that look in his eyes, you can tell he wants those big moments, he wants to take those big shots. You know he's from Kentucky, so I'll give him that much credit, but that's all I'm giving him."
Maxey responds to Butler's praise
A few nights after taking down the No. 1 seed in the East, Maxey responded to Butler's comments and candidly admitted how much they meant to him.
"I love that because that's really all I'm about," Maxey said after a recent win against the Los Angeles Lakers. "I've always told people that nothing is given to you in this world. Nothing was given to me. I felt like I worked for everything and try to earn everything that I've got and I'm just going to continue to do that. I really do appreciate those players."
Not only is Maxey one of the most talented youngsters in the NBA, but his humble personality and rare maturity will set him up to be successful in this league for a long, long time.
Relishing the opportunity to hoop against his idols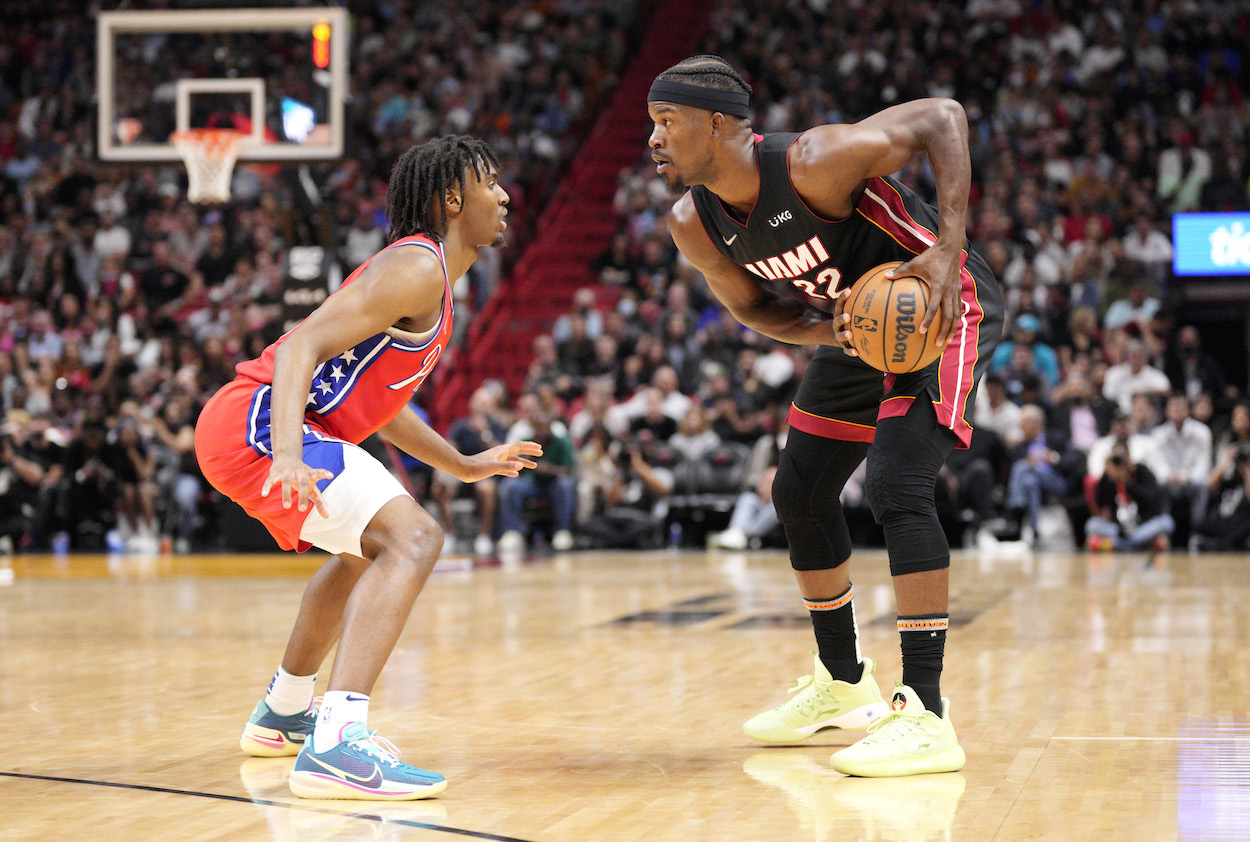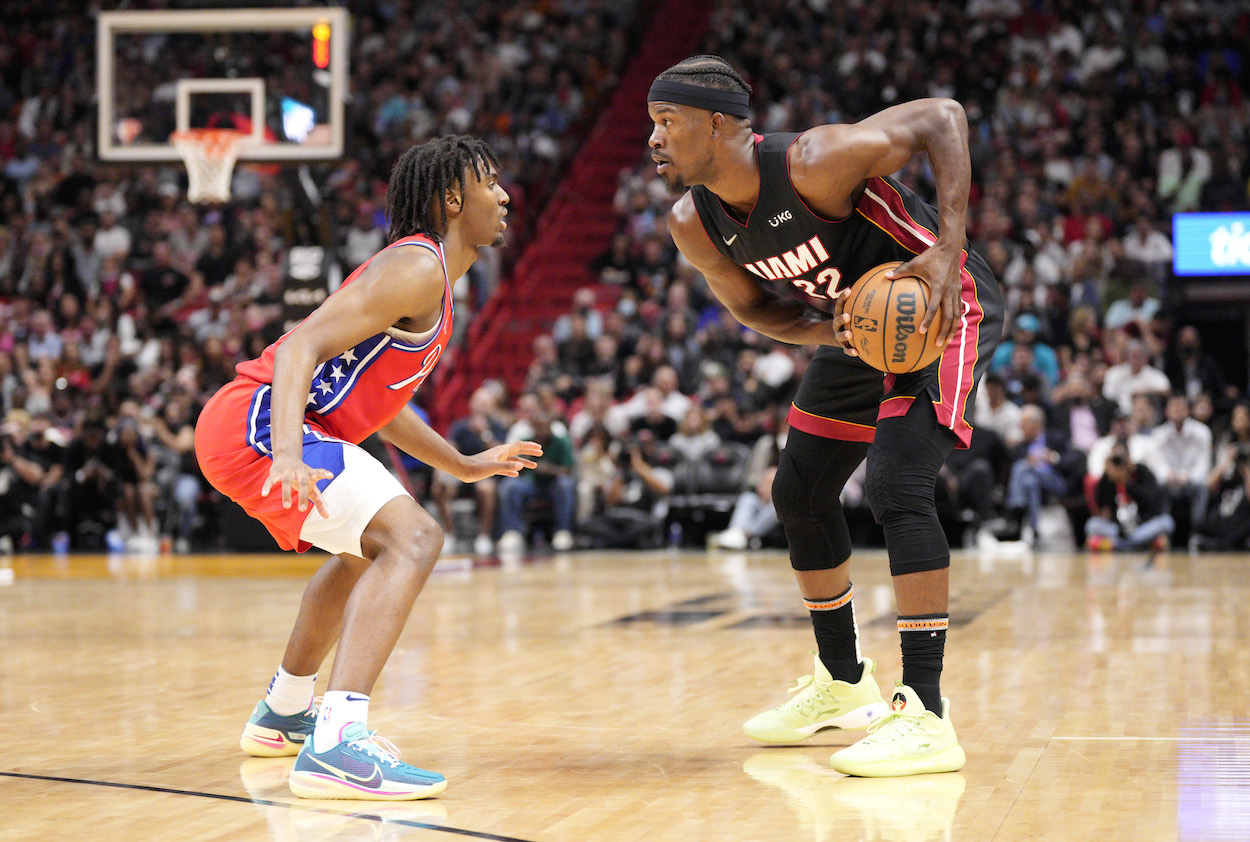 Maxey was just 10 years old when Butler was drafted by the Chicago Bulls. He grew up idolizing many of the players he goes up against on a nightly basis, and he loves the challenge that brings.
"Jimmy, growing up watching him when he was in Chicago, when he was here, and he just plays so hard," Maxey said. "You can tell that he loves the game and he has really passion for and I heard about his work ethic is crazy as well. I just really do appreciate those guys and I look up to a lot of these guys in the NBA."
He might look up to them, but once that ball is tipped, Maxey is going to challenge them with a ferocious confidence. This kis isn't scared of anything or anyone, and he proved it by outplaying Butler in the Sixers' biggest win of the year.
Like Sportscasting on Facebook. Follow us on Twitter @sportscasting19.