Tyrod Taylor Chooses Chargers Doctor's Fate After the QB's Freak Lung Injury
NFL players, even famously protected quarterbacks, face many chances to get hurt on the field. For LA Chargers QB Tyrod Taylor, his injury happened off the field. Bizarrely, it still happened under the watchful eye of his team. Not long after becoming the replacement for former starting QB Philip Rivers, an entirely preventable accident swiftly ended Taylor's season.
The person who caused the incident is clearly at fault. But even as Taylor is forced to watch from the sidelines — potentially watching his starting job slip through his fingers — the QB-in-waiting chooses to be a team player.
A horrible incident costs Tyrod Taylor his starting QB position
After an inaugural game victory over the Cincinnati Bengals, Taylor made a solid first impression as Rivers' successor. The following game, rookie backup QB Justin Herbert unexpectedly started against the Kansas City Chiefs. He looked great, every bit the promising young QB that Chargers fans hoped for when he was picked up in the first round of the 2019 draft.
But where was Taylor? As ESPN reports, he suffered a rib injury in between games. A Chargers team doctor administered a pain injection to help him start against the Chiefs. He miscalculated with the needle, plunging it into one of Taylor's lungs. It immediately ended his tenure as the Chargers' starting QB, destroying perhaps his final chance to prove his worth in that spot.
Should Taylor have sued the team doctor that caused his injury?
According to a Sportico report shortly after the incident, there was a potential liability case against the Chargers. Taylor could lose income due to missing his opportunities to start, even though his contract will be paid in full. There's also the matter of whether negligence played a role in the punctured lung. Not every medical mistake is preventable, but due diligence is expected to avoid being sued.
NBC Sports reports that Taylor decided not to press for malpractice charges against the team doctor. The NFL Player's association continues to investigate the incident on his behalf, which could lead to some worker's compensation payout. Since the exact details of the incident have not been released, it's difficult to pin down whether Taylor made the right decision to waive his right to file a grievance.
Taylor's future in the NFL is a big question mark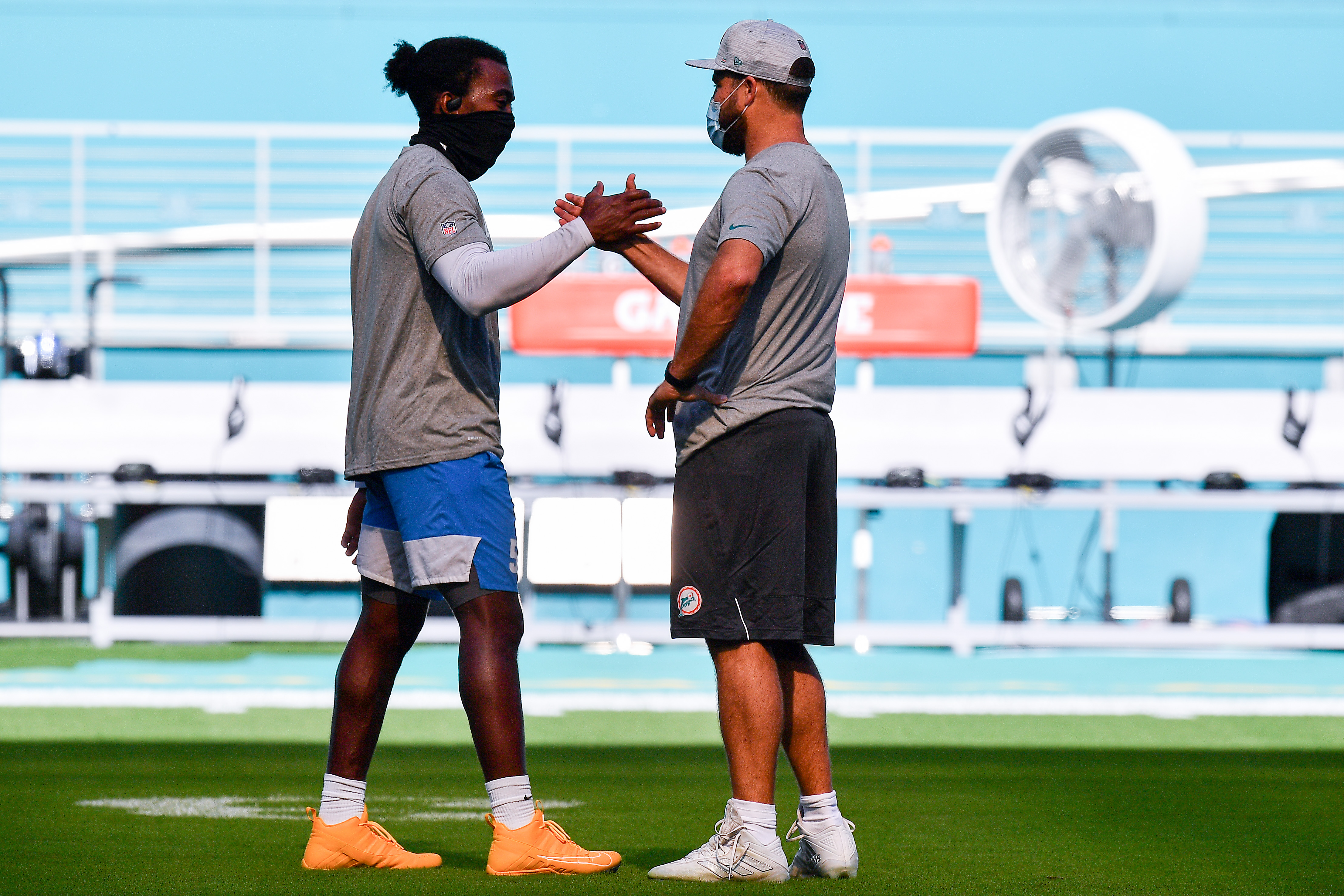 Taylor's biggest problem isn't legal wrangling against the league and his team, however. It's Herbert, who came out the gate looking much better than expected. The Chargers are going 5-9, tied for last place in the AFC West with the Denver Broncos. But Herbert's contributions are likely why the team hasn't done even worse.
It's a position Taylor, for his part, is used to. He's been a career backup, used to waiting for his shot. He is maintaining a positive attitude, dedicating himself to making strong showings as soon as the opportunity comes up. But he's only had the rarest of opportunities to show his stuff. Herbert managed to look good against the Kansas City Chiefs, to keep the team competitive against Patrick Mahomes. It's difficult to justify throwing playing time Taylor's way.
Draft Kings points out that he's already had one snap since the injury. A week nine loss against the Las Vegas Raiders was marked by Herbert taking a big hit after a touchdown pass, and needing a moment off the field. Taylor went for the two-point conversion, failed, and hasn't played since. If he wants another shot at a starting position, it's unlikely the Chargers is where it will happen. Herbert simply has too much to offer to a team struggling to find a direction this season.