Tyson Fury and Anthony Joshua are Teaming Up to Defeat Deontay Wilder
Anthony Joshua avenged his loss to Andy Ruiz with a brilliant performance in Saudi Arabia earlier this month, dominating the fight from start to finish before eventually winning on the cards in a 118-110, 118-110, 119-109 blowout. With that victory, Joshua has reclaimed his spot among the top three heavyweight boxers in the world alongside Tyson Fury and Deontay Wilder.
Fury and Wilder are currently set to fight on February 22 for the WBC heavyweight title in a rematch of their first fight, which took place on December 1, 2018, that ended in a draw. Anthony Joshua is hoping to fight the winner of this rematch, and he wants to help Tyson Fury to prepare for the big fight.
Anthony Joshua offers to be Tyson Fury's sparring partner
In a recent interview with Sky Sports News, Anthony Joshua explained why he was pulling for Tyson Fury in the upcoming bout between the two heavyweights.
"I think Tyson Fury would fight me quicker than Wilder would," Joshua said. "If that's the case, I want Fury to win, because I just want to fight. To have that fight here on British soil? Man, can you imagine that?"
Then Joshua went a step further, even offering his help to make this outcome a reality. "Fury, if you need me for sparring, we're going to fight one day. I've sparred Tyson Fury when we were kids anyway. I would go out to America and spar Tyson Fury and get him ready for this Wilder fight."
Anthony Joshua has tried to set up a fight with Deontay Wilder in the past, but has had trouble coming to terms with the heavyweight. "It still puzzles me as to why it's so difficult to pin this man down," said Joshua.
Tyson Fury accepts Joshua's offer
On the morning of Tuesday, December 17, Tyson Fury accepted the help of his fellow British fighter.
"I've just seen the video of Joshua saying he'd love to come and help me in camp and that I'd fight him quicker than Wilder, that's for sure," Fury said in a social media post. "When I beat Wilder I will fight you A.J., no problem.
"I would love to have you in camp," Fury continued. "Really, really love to have in camp to work out for this fight and give Deontay Wilder a proper beating. I hope you mean it, because I'd love to have you in training camp with me."
Tyson Fury recently parted ways with his former trainer Ben Davison to move forward with Javan "Sugar" Hill for this fight against Wilder instead. Fury and Hill would love to have a boxer of Joshua's caliber in the mix as they prepare for the big showdown in February.
Fury vs. Wilder should be a great fight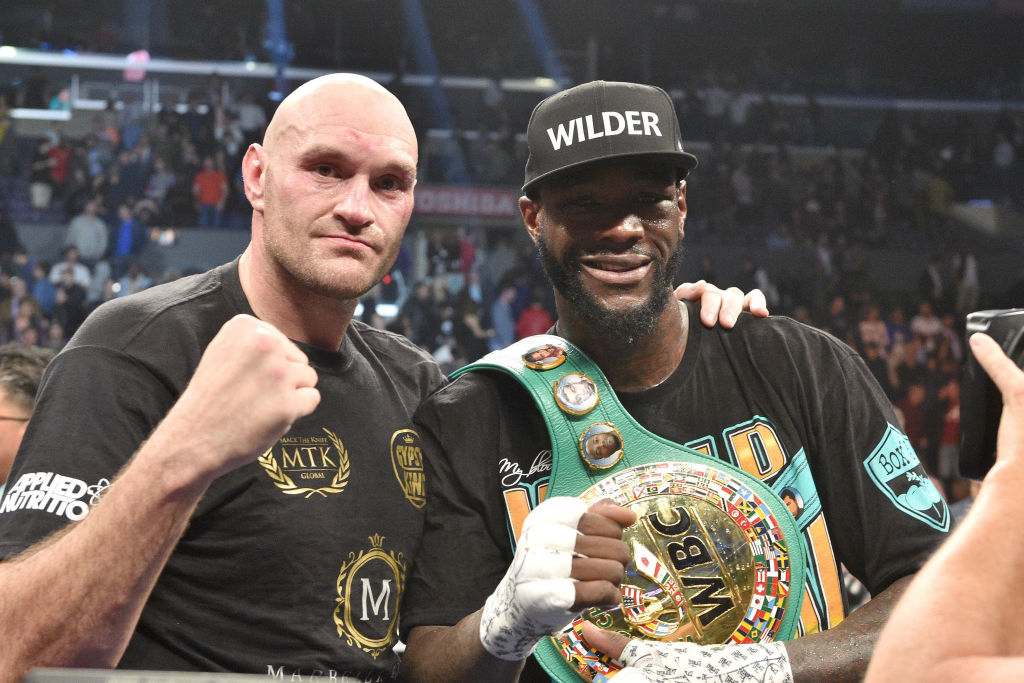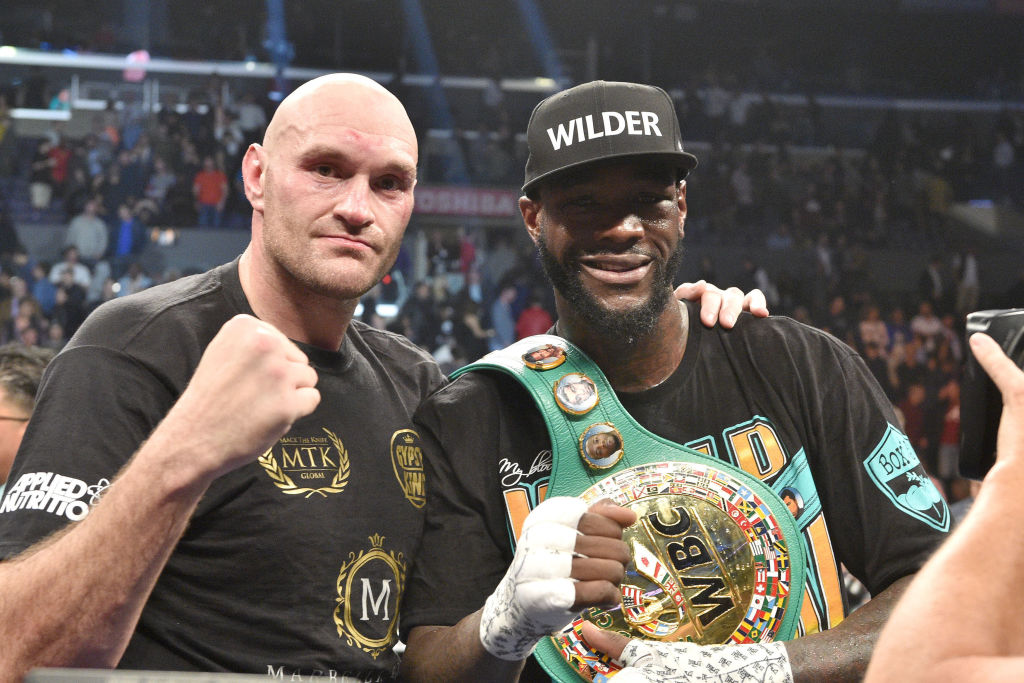 Many believe that Tyson Fury deserved the decision in his last fight against Deontay Wilder, but he had to settle for a draw in what was a very competitive fight no matter how you scored it. Fury will enter the fight with a 29-0-1 record while the American born Wilder comes in with a record of 42-0-1.
This is one of the most heavily anticipated fights of 2020, and it should be a great one. The winner of this bout will be considered the best heavyweight boxer in the world; a title that Anthony Joshua hopes to claim by facing the winner of this fight in the ring. He believes that Tyson Fury gives him a more direct path to that opportunity.