UFC 193: Facts and Results from Ronda Rousey vs. Holly Holm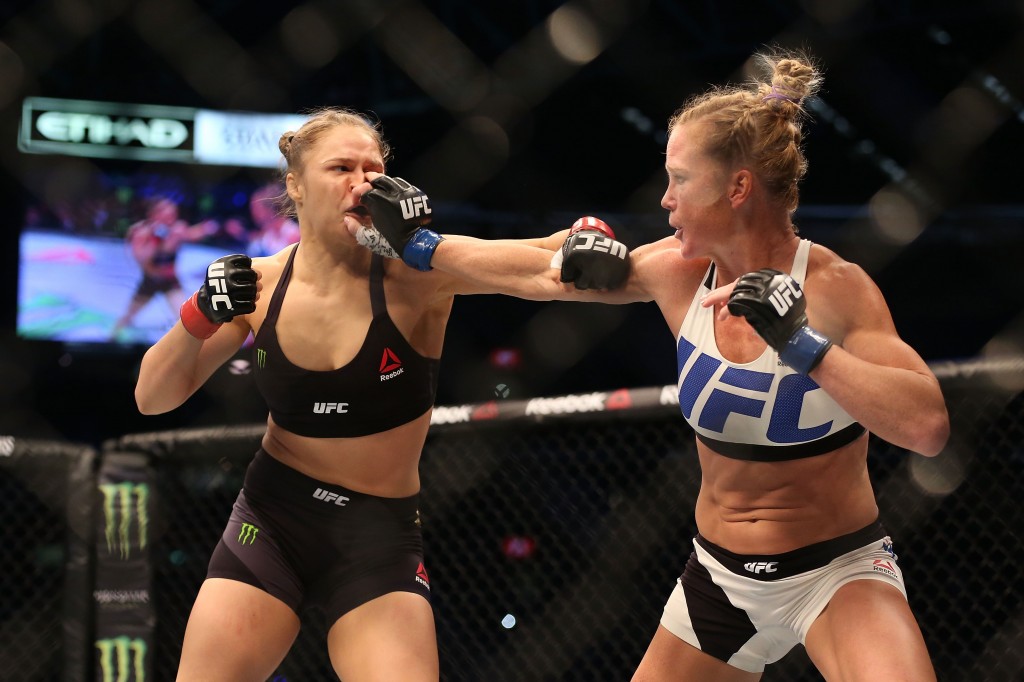 The reign of Ronda Rousey is over; after going 12-0 to start her MMA career, she met her match at UFC 193. The defeat took place in front of a record-setting crowd of 56,214 fans inside Melbourne, Australia's Etihad Stadium. Rousey walked into the Octagon as the UFC women's bantamweight champion. She left the stadium in an ambulance while the newly crowned champion, Holly Holm, soaked in the biggest win of her career. The win came by way of head kick knockout, 59 seconds into the second round. In the co-main event, Joanna Jedrzejczyk retained her women's bantamweight title, defeating Valerie Letourneau by unanimous decision.
UFC 193 full results:
Holly Holm defeats Ronda Rousey via second-round TKO (0:59)
Joanna Jedrzejczyk defeats Valerie Letourneau via unanimous decision (49-46, 49-46, 50-45)
Mark Hunt defeats Antonio Silva via first-round TKO (3:34)
Robert Whittaker defeats Uriah Hall via unanimous decision (30-27, 30-27, 29-28)
Jared Rosholt defeats Stefan Struve via unanimous decision (29-28, 29-28, 29-28)
Jake Matthews defeats Akbarh Arreola via second-round TKO (doctor stoppage — facial injury) (5:00)
Kyle Noke defeats Peter Sobotta via first-round TKO (2:01)
Gian Villante defeats Anthony Perosh via first-round KO (2:56)
Danny Martinez defeats Richie Vaculik via unanimous decision (30-27, 30-27, 30-27)
Dan Kelly defeats Steve Montgomery via unanimous decision (29-28, 29-28, 29-28)
Richard Walsh defeats Steven Kennedy via unanimous decision (30-27, 30-27, 29-28)
James Moontasri defeats Anton Zafir via first-round TKO (4:36)
Ben Nguyen defeats Ryan Benoit via submission (rear-naked choke) (R1, 2:35)
Read on to discover our five biggest takeaways from the fight card.
1. No one is unbeatable
When the odds closed for Rousey and Holm's main event, Holm was approximately an 8-to-1 underdog. While that may sound shocking after seeing the beating Holm put on Rousey, it seemed about right on Saturday night. Holm, coached by the unequaled Greg Jackson and Mike Winkeljohn, stuck to a precise game plan. She kept distance between herself and Rousey for the most part, which allowed her to use her striking skills. When she did hit the mat or get in the clinch with Rousey, she remained calm and worked herself out of those precarious situations.
Rousey, on the other hand, seemed frustrated and reckless. She was unable or unwilling to adjust her game plan and fought the majority of the first round to Holm's strengths. When Rousey returned to her corner at the close of that round, bloodied and out of breath, her coach told her she had performed well, according to commentator Joe Rogan. That was a lie. With no adjustments made by her team between rounds, a frustrated Rousey tried what failed her in the first stanza. It didn't work, and when the opening came for Holm to land a head kick, she took it and knocked Rousey out cold.
Holm's win showed how important preparation and good coaches are in MMA. It also showed just how unforgiving the sport is. The fight won each fighter $50,000 for "Fight of the Night." Holm picked up another $50,000 for "Performance of the Night."
2. And still…
Jedrzejczyk was the biggest favorite on the UFC 193 fight card, coming in as a 14-to-1 favorite over Letourneau. The consensus seemed to be that Jedrzejczyk was going to dispose of Letourneau as she did her last two opponents — by way of knockout. Jedrzejczyk was unable to knock out Letourneau, but that doesn't mean she had a difficult time winning.
Jedrzejczyk outstruck her opponent 227 to 120 and left Letourneau with a horrifically bruised and swollen right eye as well as a badly bruised lead leg. When the scorecards were read, it went to Jedrzejczyk, 49-46, 49-46, and 50-45. Letourneau was a game opponent; she never stopped attacking and moving forward, but she was just not on the same level as Jedrzejczyk. Few are.
3. Never say die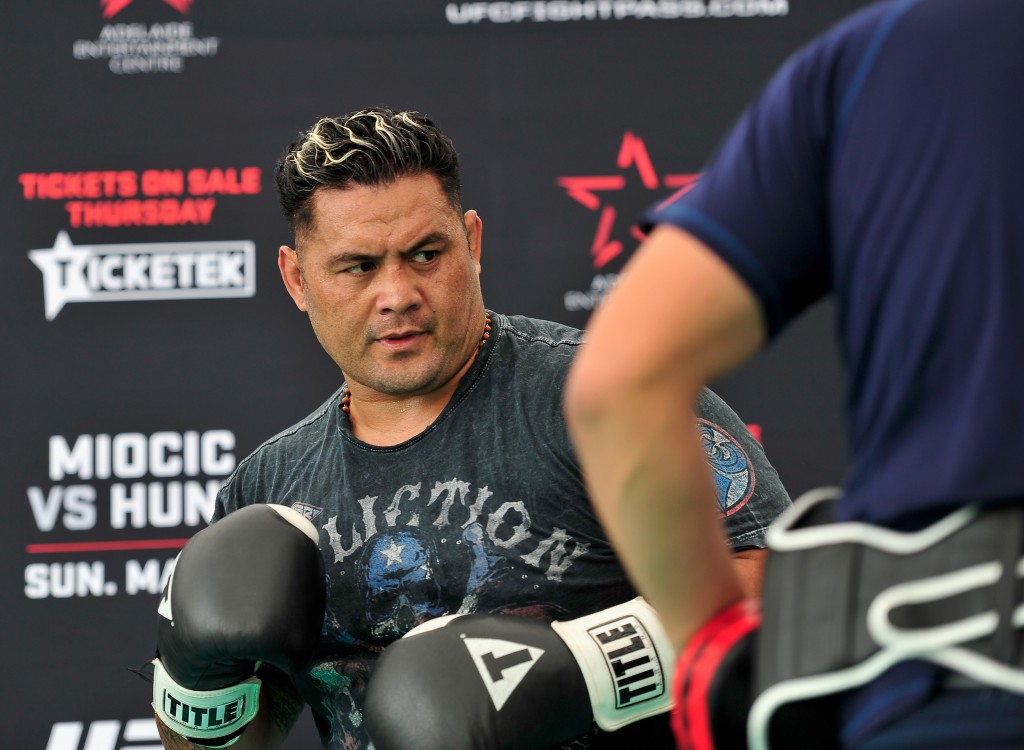 When the UFC purchased Pride FC, they tried to buy out the contract of Mark Hunt. Hunt didn't agree, telling them that he wanted to fight out his deal. The UFC eventually acquiesced. Since then Hunt has gone 6-4-1, including his UFC 193 knockout win over Antonio Silva. Only two of his 11 UFC fights have gone the distance. During that time he became a fan favorite for the amount of violence he brings and absorbs inside the Octagon.
While his knockout of Silva on Saturday night was not his finest moment, it reminded us that had the UFC got its wish, we would have been cheated out of Hunt's fights, all of which have been a pleasure to watch. We should all celebrate Hunt's stubborn nature.
4. Ouch!
On Saturday night, Kyle Noke walked into the Octagon with a UFC record of 5-3. Two minutes and one second after his fight against Peter Sobotta began, he had added a sixth UFC win in spectacular fashion. Noke stopped Sobotta with a brutal front kick to the ribs that had Sobotta crying out in pain before dropping to the canvas and clutching his side. Noke finished the fight with punches on the ground, but those strikes were academic; Sobotta was not getting up after the kick. Noke won a $50,000 bonus for "Performance of the Night" for his win.
5. Perfect performance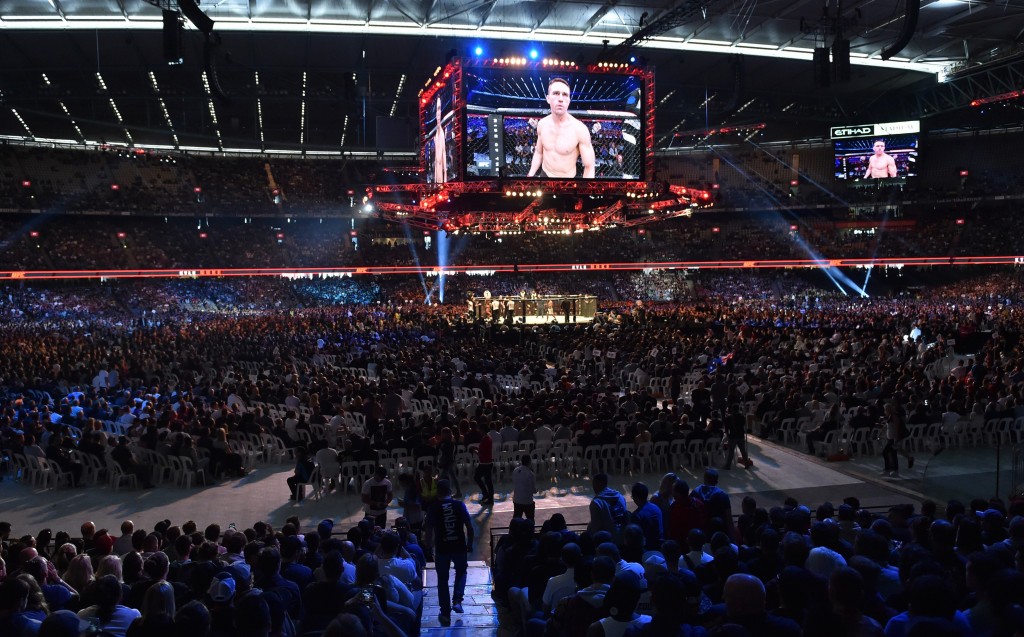 It's not often that you walk away from a UFC event and think that the first fight on the card was one of the best, but this happened at UFC 193. Ben Nguyen came out aggressively, and almost immediately put his opponent, Ryan Benoit, on his heels. Strikes led to a takedown. From there, ground and pound set up Nguyen getting full mount. It was then that the end truly began for Benoit. He gave up his back, and Nguyen worked patiently for the rear naked choke. After a few adjustments, he was able to lock the choke in and force the tap. Nguyen made no mistakes during the 2:35-long fight, which moved his professional record to 14-5 and his UFC record to 2-0.