UFC 194: Jose Aldo vs. Conor McGregor Preview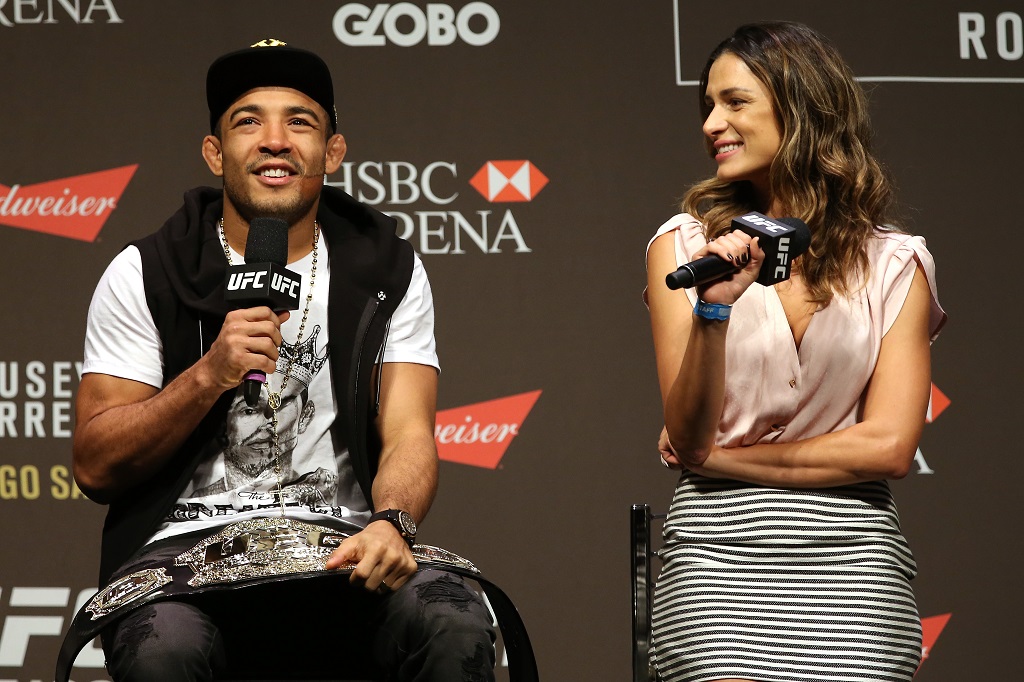 The UFC is saving its best card of 2015 for almost last. On December 12 the promotion will roll into the MGM Grand Garden Arena in Las Vegas and present an event that is stacked with top ranked fighters. Atop that card is a fight that almost every fight fan has been waiting for, the featherweight title bout between long-time champion Jose Aldo and interim champion Conor McGregor.
The two were originally set to meet at UFC 189 in July, but a rib injury forced Aldo from the card. Top contender Chad Mendes replaced him, just a few weeks before fight night. McGregor made short work of Mendes that night in Las Vegas and captured the interim title in the process. On December 12 he'll try and shed that interim tag.
Aldo is the only featherweight champion the UFC has ever had. He was awarded the title with the promotion absorbed the WEC in 2010 and has since defended the title seven times. He's long been recognized as one of the top three pound-for-pound fighters in the UFC.
Besides Aldo vs. McGregor, the fight card will have a middleweight title fight between champion Chris Weidman and Luke Rockhold. Also on the main card, Ronaldo Souza vs. Yoel Romero, Demian Maia vs. Gunnar Nelson and Max Holloway vs. Jeremy Stephens. The lowest ranked fighter in that bunch is Nelson, and he comes in at No. 12 in the welterweight division.
This is the must buy pay-per-view of the year.
With most eyes on the main event, that is the fight I will look at, here is a primer on Jose Aldo vs. Conor McGregor.
Ranking Jose Aldo's UFC Title Defenses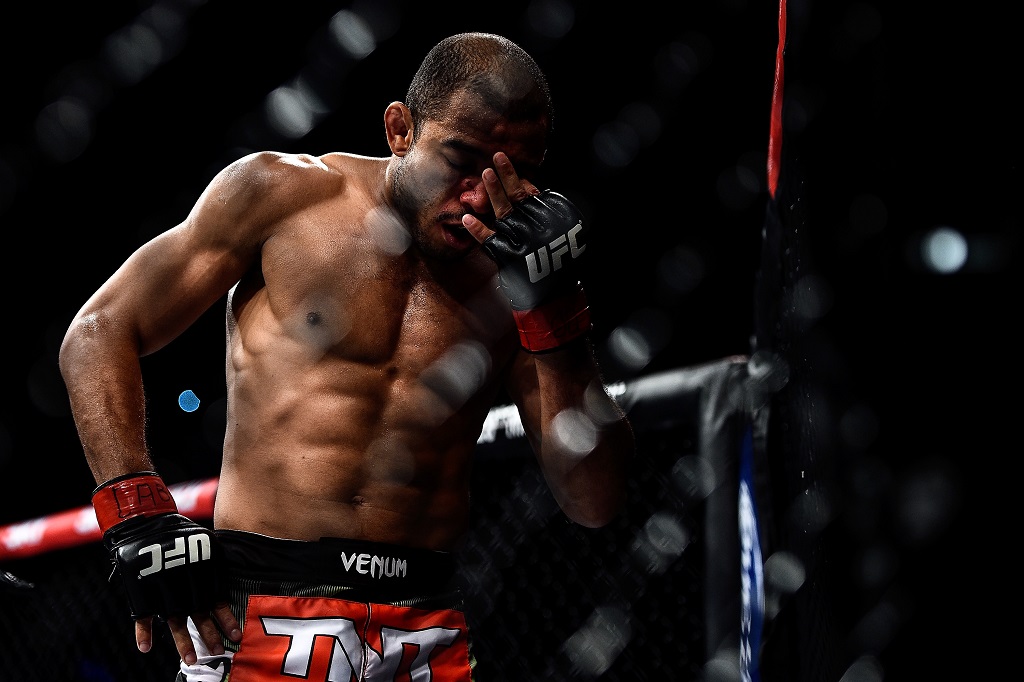 1.UFC 179: Jose Aldo vs. Chad Mendes
If you were expecting the rematch between Aldo and Mendes to look anything like their first fight, you were in for a surprise.
Mendes was very confident heading into this fight, and it showed. He was aggressive and landed heavy punches and kicks early on, marking up Aldo's face. However, Aldo came back strong near the end of the first rocking Mendes with strikes. This was the kind of back and forth violent fight that fans had wanted from Aldo since the WEC was absorbed by the UFC in 2010. The final cards read 49-46, 49-46, 49-46 for Aldo. Many considered this the best fight of 2014.
2. UFC 156: Jose Aldo vs. Frankie Edgar
Aldo looked good early in this fight, landing jabs and crisp rights, timing his punches very well, and when he began to land leg kicks, they were devastatingly effective. It seemed like Aldo also did much better in this fight with his weight cut than he did in his earlier UFC title fights. However, Aldo's pace did slow down as this fight wore on and Edgar took him down. The final cards read 49-46, 49-46, 48-47 for this one.
3.UFC 169: Jose Aldo vs. Ricardo Lamas
This fight started slow, and it felt like Lamas was fighting scared, or at the very least showing the champion far too much respect. There was no aggression from the challenger, and it almost felt like Aldo was using him as a sparring partner. If Lamas was waiting for Aldo to fade, he waited far too long. The final cards read 49-46, 49-46, 49-46 for Aldo.
4. UFC 163: Jose Aldo vs. Chan Sung Jung
This fight started out very slow, which benefitted Aldo. A slow start meant Aldo's gas tank did not run low early. The slower pace played right into Aldo's game plan, and he won each of the rounds handily. When Jung's shoulder separated after he threw a punch, Aldo swooped in and finished the fight with strikes at 2:00 of Round 4.
5. UFC 142: Jose Aldo vs. Chad Mendes
After two fights where he didn't look his best, Aldo entered this fight looking a lot better. His leg kicks were crisp, his takedown defense was solid, his fence grab game was illegal and may have helped him win the fight.
With 45-seconds left in the first round, Mendes seemed on his way to a takedown, when Aldo prevented that with a fence grab. As the end of the round neared, Aldo broke free from Mendes and landed a brutal knee to the face that put Mendes down and out at 4:59 of Round 1.
6. UFC 136: Jose Aldo vs. Kenny Florian
It was a tough weight cut for Aldo for this fight, and it showed early on. Aldo came out slow while Florian was very aggressive hoping to push the action. Florian did that, but he failed to control the fight, and that's what won it for Aldo, his striking was better, his takedown defense was solid, and in the end, even though he was tired, Aldo won the fight. The final scores were 49-46, 49-46, 49-46.
7. UFC 129: Jose Aldo vs. Mark Hominick
Aldo started this fight off strong, abusing the legs of Hominick with brutal and quick leg kicks, but Hominick proved to be a tough opponent. Aldo faded noticeably by the time the second round began. He was flat footed and breathing through his mouth, the result of a very tough weight cut, by the end of the fifth round he was exhausted and getting beaten up on the ground by Hominick. The final scores all went to Aldo 48-45, 48-46, 49-46.
Ranking Conor McGregor's UFC Fights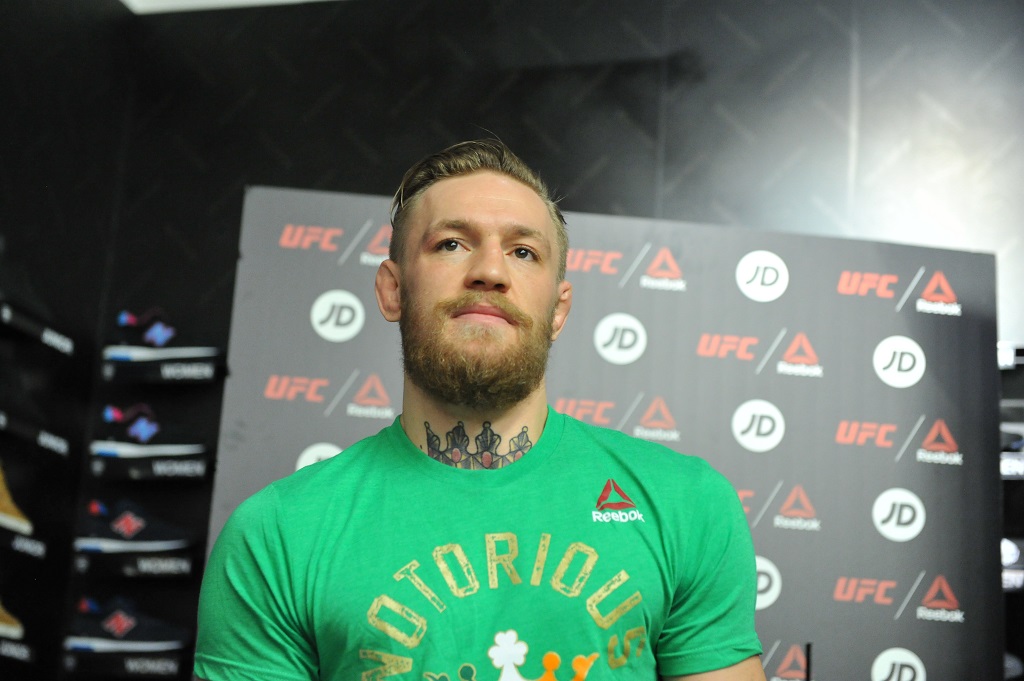 1. UFC 189: Conor McGregor vs. Chad Mendes
Mendes took this fight on short notice, replacing the injured Jose Aldo. With the injury to UFC featherweight champion Aldo, the promotion made this an interim title fight.
McGregor was incredibly aggressive right out of the gate. Rushing toward Mendes, while talking trash to him the entire time. Mendes threw everything he had at McGregor and McGregor took it. When McGregor went to the body, he visibly hurt Mendes. In the second round, Mendes kept McGregor on the mat for most of the round, but when he got aggressive and tried for a choke, he let McGregor slip out and regain his feet. From there McGregor just picked him apart and ended the fight at 4:57 of Round 2, capturing the UFC interim featherweight title.
The big question heading into this fight, was could McGregor handle an American wrestler? While McGregor was taken down easily and did little off his back, he did manage to take everything Mendes had on the ground.
2. UFC 178: Conor McGregor vs. Dustin Poirier
This was supposed to be the first big test for Conor McGregor. Poirier entered the fight on a three-fight winning streak and ranked No. 5 in the featherweight division while McGregor was No. 9. Those rankings would shift after McGregor handled Poirier, knocking him out in 1:46.
3. UFC Fight Night 26: Conor McGregor vs. Max Holloway
This was McGregor's U.S. debut, and the UFC pulled out all the stops for him for this Boston event, which led the more cynical to believe the promotion may have been putting the horse before the cart when it came to the young fighter. That would not turn out to be the case.
McGregor looked very good in this three round fight, showing a good stand-up game, but he did not show too much when the fight hit the ground. When the cards were read it was 30-27, 30-27, 30-26 to McGregor.
4. UFC on Fuel TV 2: Conor McGregor vs. Marcus Brimage
McGregor made his UFC debut on this card in April 2013, and in 67 seconds he put the featherweight division on notice. Yes, he showed he was more than hype. He was calm and calculating, and he put Brimage away with strikes at 1:07 of Round 1.
5. UFC Fight Night 46: Conor McGregor vs. Diego Brandao
McGregor fought this one in Ireland, and he obviously had the crowd behind him from the start. The early going was fairly uneventful in this fight, but with 1:30 left in the first, McGregor started to open up with his striking and figure out his range. He ended the fight with strikes at 4:05 of the first round.
6. UFC Fight Night 59: Conor McGregor vs. Dennis Siver
By the time of this fight, McGregor was ranked No. 5 in the featherweight division, and many MMA pundits saw this fight as a walk for McGregor – it was. McGregor bloodied Siver earlier with a straight right and kept hurting him, remaining calm and controlled the entire fight. McGregor ended it at 1:54 of Round 2.
Jose Aldo and Conor McGregor: By the Numbers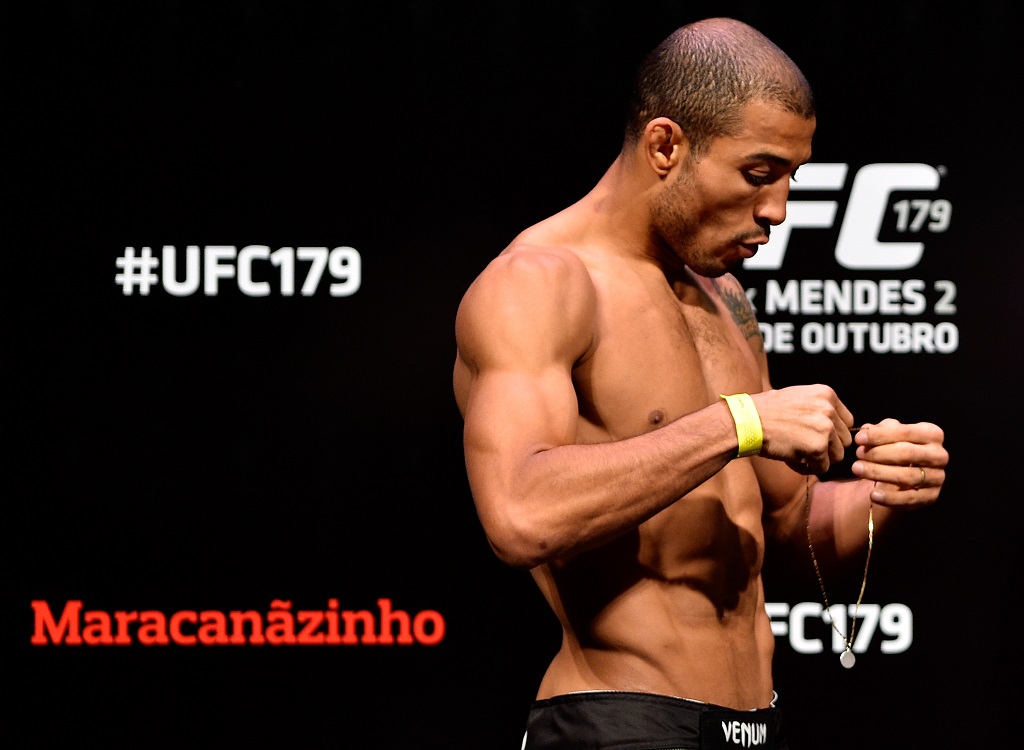 Here is where the fighters competing in the main event stand in the UFC record books:
Conor McGregor lands 5.44 significant strikes per minute ranking him first overall in the featherweight division and No. 10 in overall.
Jose Aldo's striking defense is 69.9 percent, ranking him No. 1 in the featherweight division and No. 9 overall in the UFC.
Jose Aldo's 538 total strikes landed put him at No. 10 in the featherweight division while his 428 significant strikes put him at No. 5 in the division.
McGregor boasts the shortest average fight time in the featherweight division, averaging 6:28 per fight.
Aldo is just the opposite; he has the longest average fight time in the division. Aldo's fights last, on average 21:00.
Aldo's total fight time, which includes both UFC and WEC fights, is first in the featherweight division at 2:26:59.
Both fighters rank in the top 10 in the division in knockdowns landed. McGregor's five knockdowns, put him at No. 3, while Aldo's three knockdowns, rank him at No. 8.
Jose Aldo's takedown defense is second best in the division at 88.7 percent.
Jose Aldo's seven UFC title defenses tie him for first among active fighters with UFC flyweight champion Demetrious Johnson.
Fantasy Pick
The oddsmakers have McGregor as the favorite heading into UFC 194, and you have to believe that's kind of crazy. Aldo has not lost a fight since November 2005. That's three years before McGregor turned pro. Since then he has won 18 straight, with 10 of those wins being WEC/UFC title fights.
Our best guess is that Aldo's leg kicks will be the undoing of McGregor. McGregor's stance leaves his lead leg ripe for the picking. Aldo's kicks come with such velocity and power that he'll only need a few to slow McGregor down enough to take control of the fight.
If you don't believe that Aldo's leg kicks are damaging, watch Aldo's WEC fight against Urijah Faber.
We're not saying that McGregor doesn't have a chance to win this; he does, especially if he takes the fight deep and pushes Aldo's cardio, but it just doesn't seem like that's going to happen.