UFC 196: Fight Previews and Predictions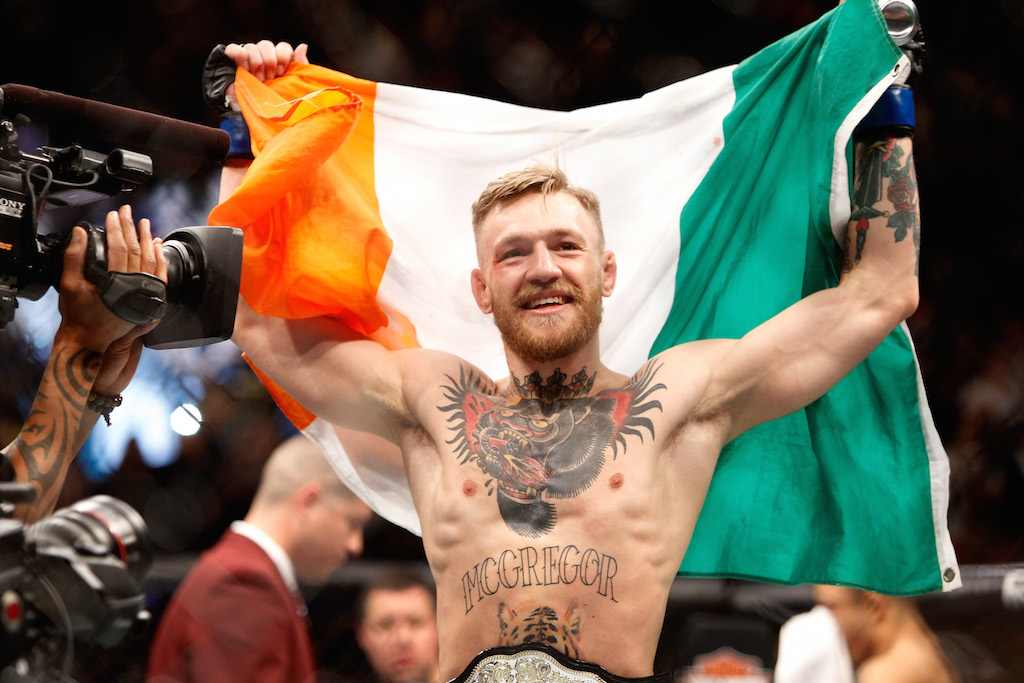 UFC 196 will take place Saturday, March 5, and the main event will feature a welterweight matchup between UFC featherweight champion Conor McGregor and Nate Diaz. Yes, you read that correctly. McGregor, the UFC champion at 145 pounds, will face Diaz, who usually competes at 155 pounds, in a fight that will be contested at the 170-pound limit. It may be confusing, but there is a reason for this.
You see, the fight was originally McGregor versus UFC lightweight champion Rafael dos Anjos. However, dos Anjos broke his foot during training and as a result, the UFC had to find a late replacement. Diaz filled, and after some back and forth, it was decided that 170 would be the best weight for the late-notice fight. While there is no title on the line for this one, it should prove to be one of the more interesting fights for the promotion in 2016.
In the co-main event, UFC women's bantamweight champion, Holly Holm, will defend her title against top-ranked opponent Miesha Tate. This is an important fight for both competitors. Holm will approach this fight looking to defend her title as well as prove that her UFC 193 win over Ronda Rousey was no fluke while Tate will look to capture the title that she's coveted since the first UFC women's fight. In all, there will be 12 fights on the UFC 196 card. If you want to know who to pick during the five-fight main card, read on.
Conor McGregor vs. Nate Diaz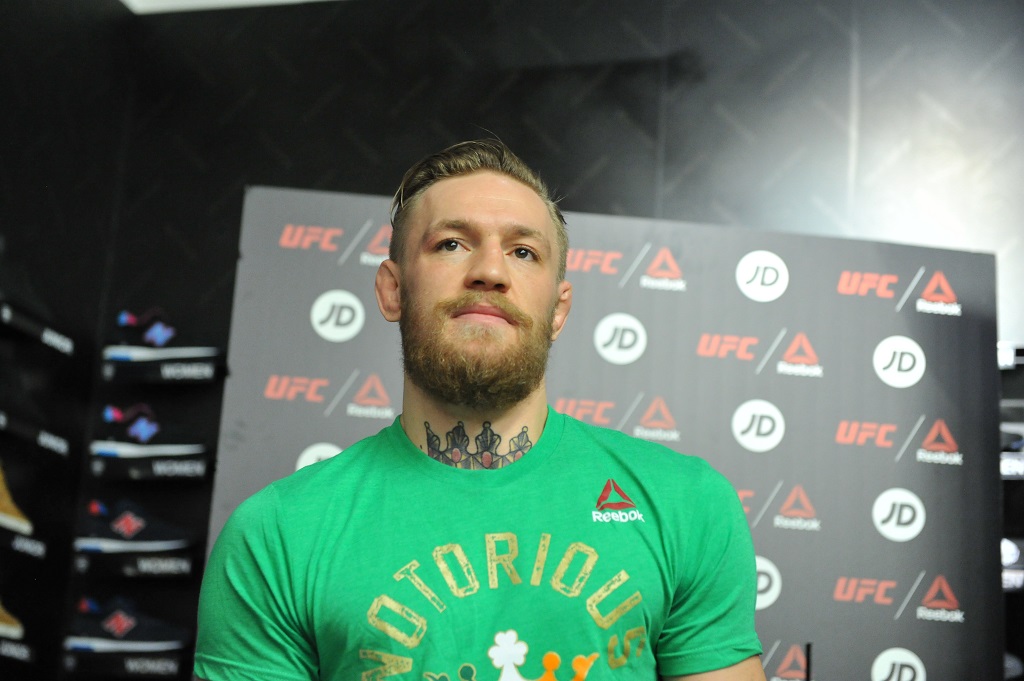 Odds: McGregor -455, Diaz +405
What we have here is a featherweight, McGregor, fighting a lightweight, Diaz, at welterweight. McGregor has enjoyed a height and reach advantage over almost all his past opponents — advantages that won't be there when he faces Diaz. Another thing to consider in this fight is that it will be the first time McGregor has ever fought higher than 145 pounds with the UFC, while Diaz has experience fighting at welterweight. The extra weight that McGregor will carry into this fight could be a blessing or a curse.
McGregor's speed, along with his strength, has always been one of his advantages. With an 25 extra pounds on his frame, it's hard to tell if McGregor will still be as fast as he is when he fights at 145 pounds. The one area where the added weight may help McGregor is in his power. His left hand has proven to be an effective weapon during his UFC run, and with more weight, that power could also increase.
We expect this fight to be mostly contested on the feet, which we think will be a mistake on Diaz's part. Diaz has a pronounced advantage on the ground. He's a black belt in Brazilian jiu-jitsu and can grapple with the best of them, while ground fighting is the one area McGregor shows to be deficient. If Diaz is smart he will test McGregor's ground game early and often. However, we don't expect Diaz to do that; his belief in his boxing skills is just too strong.
Diaz will look to work from range, using his normal high-volume boxing to frustrate and wear down McGregor. It's not the power of Diaz's strikes that kill, it's how they accumulate over time that breaks his opponents. Expect McGregor to use a lot of kicks to set up his power strikes. If he wants to, McGregor can work leg kicks on Diaz, as he tends to leave himself open to those quite often.
While McGregor predicts he will knock Diaz out in the first round, we're not sure that will happen. The one fight McGregor had against a taller opponent went the distance, and that fighter, Max Holloway, didn't have nearly the amount of experience Diaz has. We think this one — if it does leave the first round — goes the distance with McGregor taking the win.
Holly Holm vs. Miesha Tate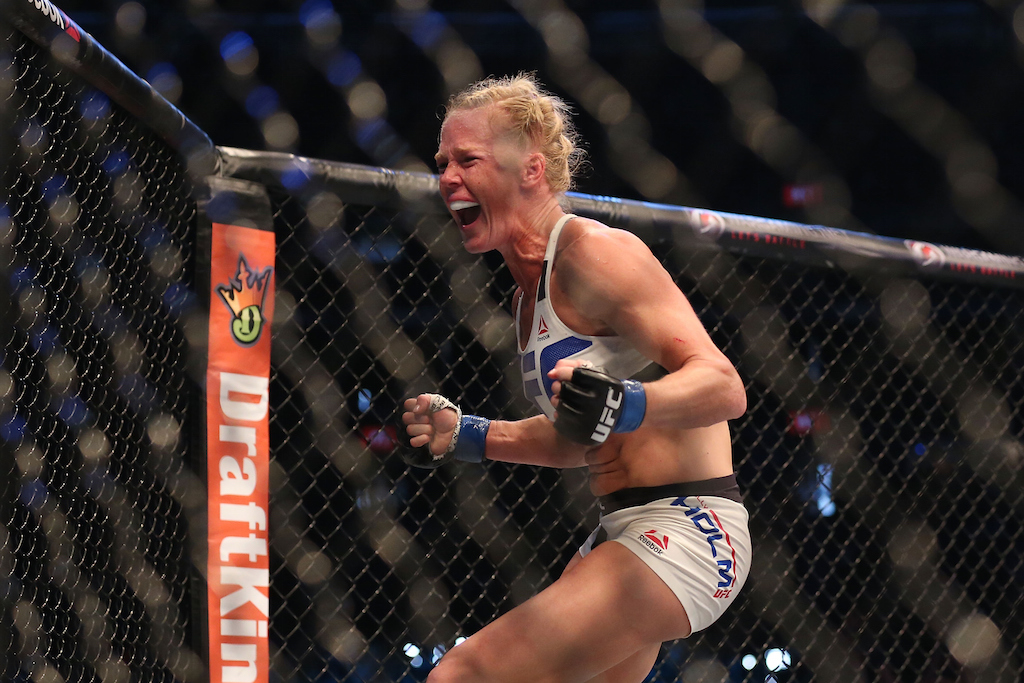 Odds: Holm -345, Tate +285
In simple terms, this is a classic striker-versus-wrestler matchup, with Holm, a former world champion boxer being the striker, and Tate, an accomplished amateur wrestler being, well, the wrestler. However, if we look at this fight with a wide-angle lens, it's not so simple. Holm's best asset is her striking, yes, but she's not a fighter who just gets in there and slings leather.
She's great at using her length to keep her opponents at range and when she does move in, she does so at angles that many women's bantamweight fighters just haven't worked with. That's the benefit of so many years of boxing. While her hands are dangerous, her kicks are effective as well, something we saw when she knocked out Ronda Rousey with one of those kicks at UFC 193.
As for Tate, wrestling is her biggest asset, but her toughness comes in a close second. Tate has been in bad spots in most of her UFC fights, and with the exception of her losses to Rousey and Cat Zingano, she has managed to come out the winner. The key to this fight is in the preparation, and we fully expect Holm's coaches to have her as prepared as she was for the Rousey fight. Our prediction is that it goes the distance, mostly because of how tough Tate is, but that Holm walks away with a unanimous-decision win.
Gian Villante vs. Ilir Latifi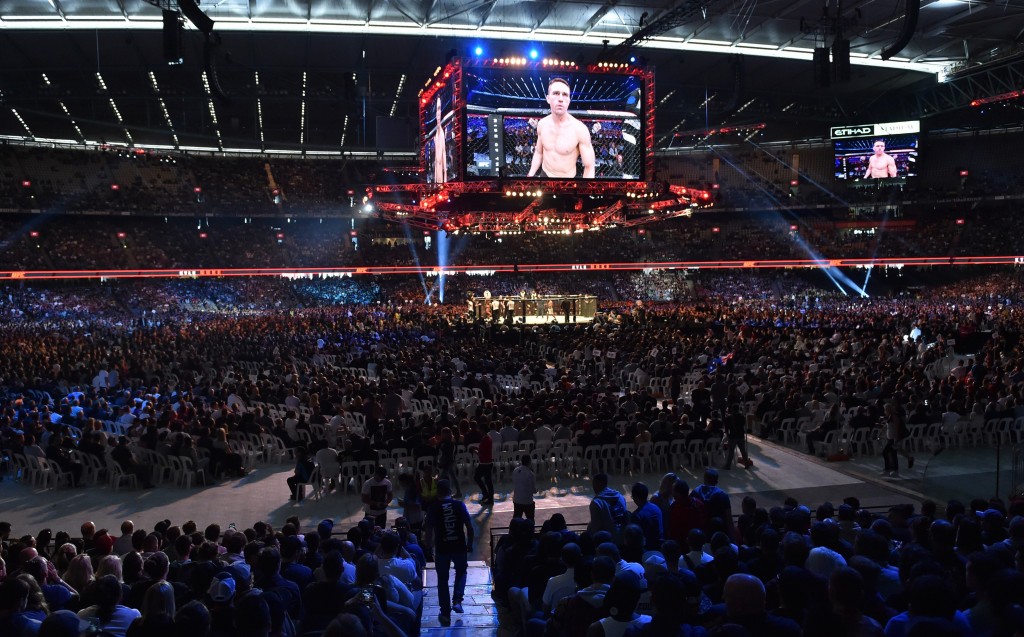 Odds: Latifi -200, Villante +170
Expect a striking battle in this light heavyweight matchup. Gian Villante has a penchant for brutal leg kicks, and when you combine this with his five-inch height advantage things could get interesting. Villante is best served working from distance and chopping at Ilir Latifi's legs early and often.
If he follows that game plan he could wear Latifi down over time and get the win. However, if this fight takes place in close, Latifi will have the advantage. He's much more powerful with his hands than Villante, as his nine knockout wins can attest. Our gut feeling is that Latifi will exploit Villante's porous defense and get the knockout win.
Corey Anderson vs. Tom Lawlor
Odds: Anderson -290, Lawlor +245
Tom Lawlor has spent most of his UFC career at middleweight, fighting at light heavyweight only twice, once in 2008 and more recently in July of last year. He won both of those fights with his most recent win being a come-from-behind knockout of Gian Villante. Lawlor is a giving up a height and reach advantage in this fight, but he is much more experienced than Corey Anderson. The problem for Lawlor is that experience is probably the only place he has an advantage in this fight.
Anderson is a strong wrestler with a developing striking game, who works well in the clinch. The 26-year-old also does well on the ground, throwing a high number of strikes while using his size to wear on his opponent. Lawlor's best chance here is to catch Anderson with a big punch, but we don't see that happening. Instead, we think Anderson wears Lawlor down and takes a decision win.
Amanda Nunes vs. Valentina Shevchenko
Odds: Nunes -130, Shevchenko +110
This is an interesting fight in the women's bantamweight division. Both of these fighters could one day be contenders for the title, and this fight may put the winner on the fast track toward that title fight. Amanda Nunes is an aggressive striker, who uses her speed to her advantage. When she has her opponent hurt, she knows how to finish. Valentina Shevchenko is also a good striker with a strong background in Muay Thai and kickboxing.
The problem with Shevchenko is that she is an undersized bantamweight; her ideal weight would be 125 pounds. One thing to watch in this fight is how long it goes. Nunes has never won a fight that has gone into the third round, and most of her fights finish in the first round when she wins. Shevchenko, on the other hand, has gone to decision three times, winning each of those fights. We do think this one will go the distance, and because of that, we see Shevchenko winning by decision.
Odds courtesy of 5Dimes. Fight information courtesy of UFC.com.