UFC 199 Rockhold vs. Bisping Fight Card: Preview and Predictions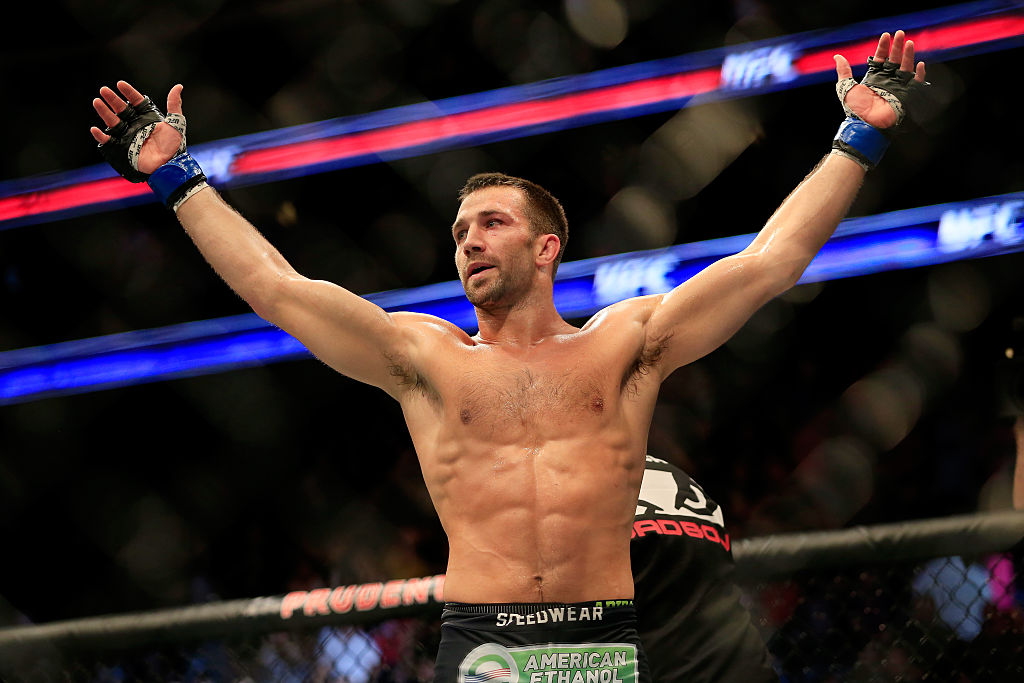 A pair of title fights headlines the UFC's first June fight card, Saturday's UFC 199, which takes place at The Forum in Inglewood, Calif.
In the main event, Luke Rockhold defends his middleweight crown against Michael Bisping. This fight is Rockhold's first defense of the title he won when he knocked out Chris Weidman at UFC 194. Originally this fight was set to be a rematch between Rockhold and Weidman, but injury knocked Weidman from the bout, and Bisping stepped up on short notice.
In the co-main event, Urijah Faber will fight for UFC gold for a fourth time. He fell short in his first three attempts, with one of those losses coming to the man he will face at UFC 199, bantamweight champion Dominick Cruz. This is the third fight between these two; Faber won the first time they met, defending his WEC featherweight belt against Cruz back in 2007.
The full UFC 199 fight card is as follows:
Luke Rockhold vs. Michael Bisping
Dominick Cruz vs. Urijah Faber
Max Holloway vs. Ricardo Lamas
Dan Henderson vs. Hector Lombard
Bobby Green vs. Dustin Poirier
Clay Guida vs. Brian Ortega
Beneil Dariush vs. James Vick
Jessica Andrade vs. Jessica Penne
Alex Caceres vs. Cole Miller
Tom Breese vs. Sean Strickland
Luiz Henrique vs. Jonathan Wilson
Kevin Casey vs. Elvis Mutapcic
Dong Hyun Kim vs. Polo Reyes
If you're curious as to how we think the five-fight pay-per-view portion of the UFC 199 card will shake out, read on.
5. Dustin Poirier vs. Bobby Green
The fight that opens the UFC 199 pay-per-view card is an intriguing one, and one that is not getting nearly the coverage it deserves. In one corner, you have Dustin Poirier, who has three straight wins since moving up to the lightweight division. In the other corner, you have Bobby Green, who had an eight-fight winning streak come to an end in his last fight.
The problem with Green is that last fight took place in November 2014. Injuries have kept him on the shelf since then, and that's a shame, because like Poirier is now, Green was then, a rising prospect in the division. Green, like Nick and Nate Diaz, likes to goad his opponent into making mistakes. He gestures and trash talks to get his opponent off their game and then explodes quickly with his striking when they provide an opening.
Poirier, on the other hand, is just a solid all-around striker. He's good at distance and in the clinch, and having fought Conor McGregor, he knows what to expect from a trash-talking opponent. The success Poirier has had at lightweight, when combined with the time off for Green, gives Poirier the advantage here. Look for Poirier to win a decision.
4. Dan Henderson vs. Hector Lombard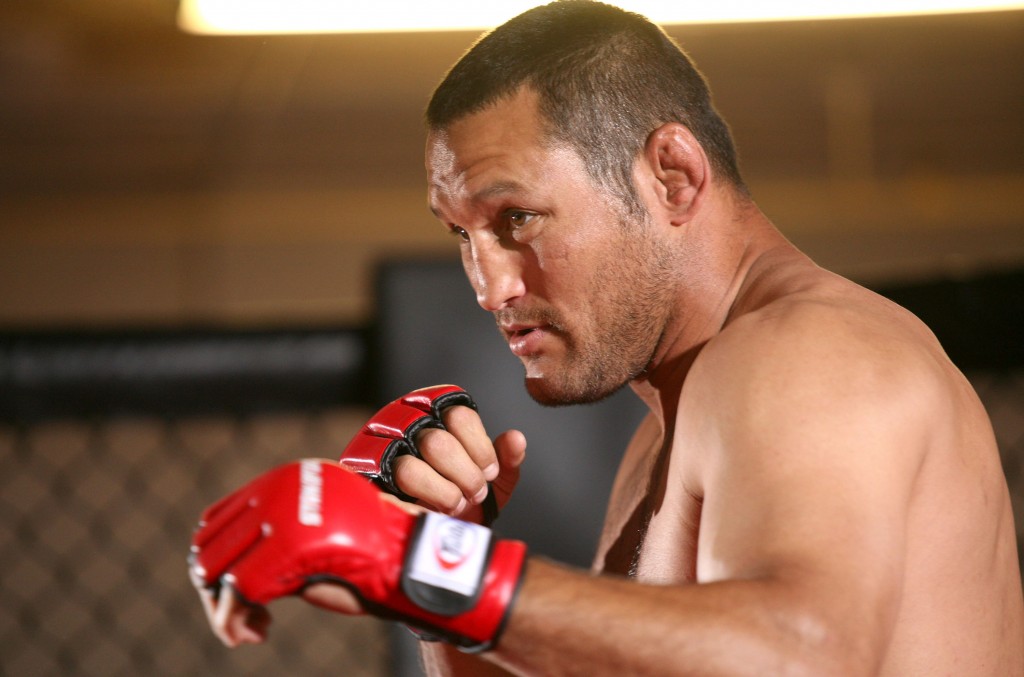 Someone is getting knocked out in the middleweight bout between Dan Henderson and Hector Lombard — that's pretty much a guarantee. These two heavy hitters have one goal when they step into the cage, get in, get out, and leave their opponent on his back staring into the lights. That is if they leave him with his eyes open.
The thing is, Henderson is not a young man. He's 45 years old, and he's been knocked out twice in his last three fights. Lombard is going to make it three of his last four. The prediction in this one is that Lombard wins via knockout in the first round.
3. Max Holloway vs. Ricardo Lamas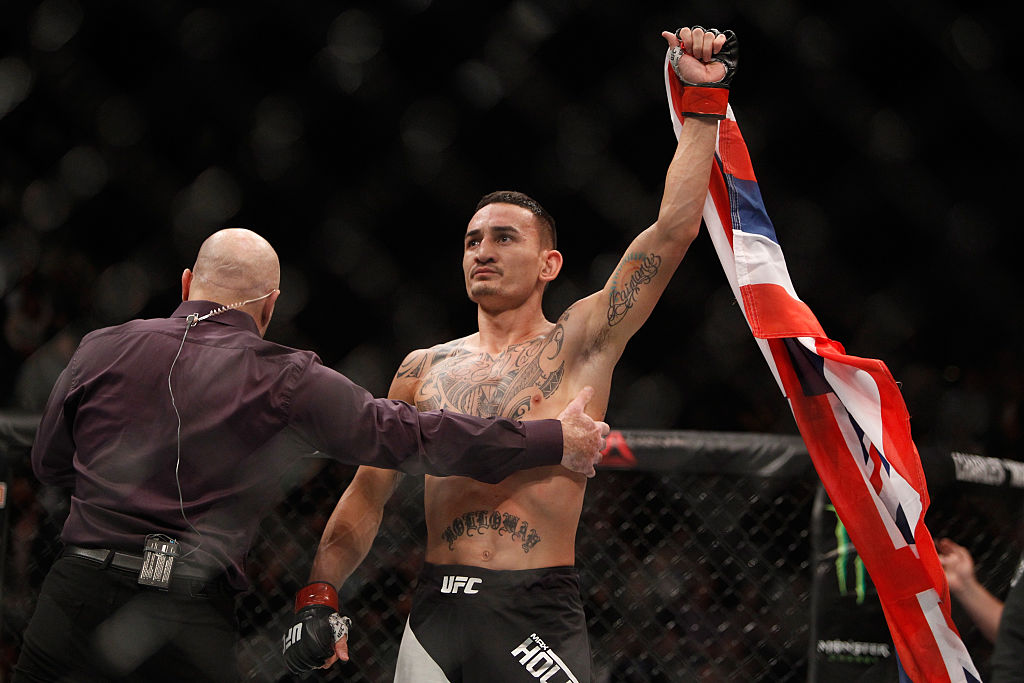 UFC featherweight champion Conor McGregor may not be defending his title anytime soon, but that doesn't mean the rest of the fighters in the 145-pound division are just sitting around waiting. As evidence of that, we have Max Holloway and Ricardo Lamas facing off at UFC 199.
Holloway is on an eight-fight winning streak, while Lamas is 3-2 in his last five fights with losses to then-champion Jose Aldo and perennial top contender Chad Mendes. His last fight was a win over Diego Sanchez. Holloway is favored over Lamas in this fight and with good reason; he has the skill set and style to defeat Lamas. Lamas is a finisher, looking to end the fight with a big strike.
Holloway is a lanky fighter that uses his reach to keep his opponent at bay while he piles up strikes, winning with volume. That's not to say Holloway can't finish, he can, and does, but it's usually late in the fight after he's worn his opponent down. Lamas is a tough fighter, Holloway won't stop him, but he won't win either. Holloway takes this one by decision.
2. Dominick Cruz vs. Urijah Faber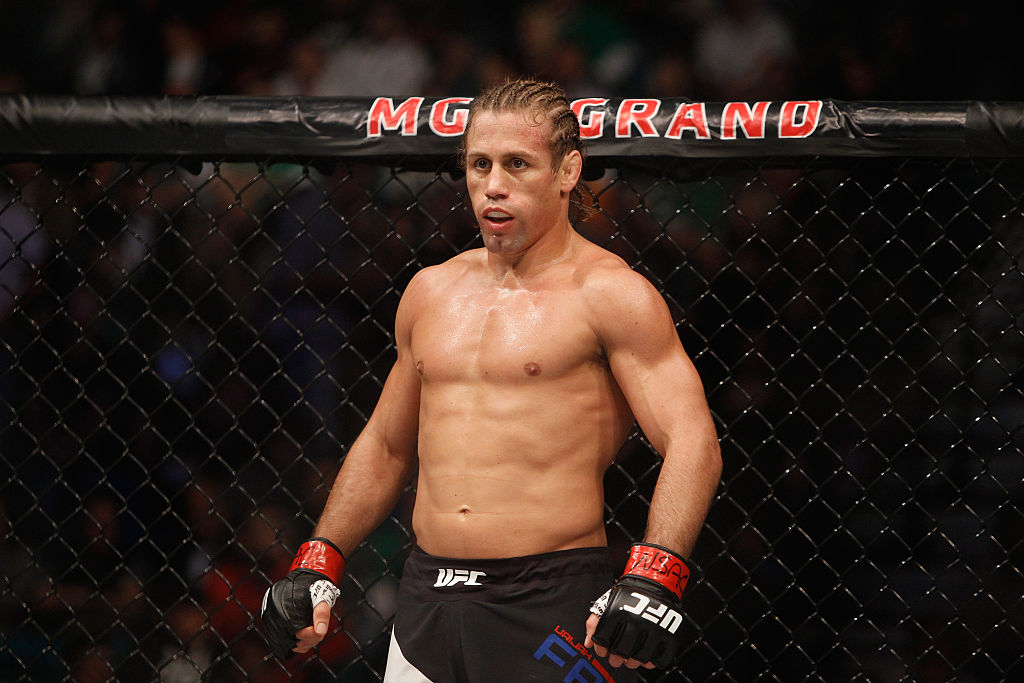 Dominick Cruz is on a 12-fight winning streak. The only fighter to ever defeat him was the man he will meet at UFC 199, Urijah Faber. That fight took place in 2007. In 2011, Cruz got that one back, getting the better of Faber. On Saturday, the odds are good that Cruz will move his record to 2-1 against Faber and extend his unbeaten streak to 13.
Cruz is all angles, speed, footwork, and elusiveness. He's the fighter who others should emulate if they want to find success in the lower weight classes where knockouts are rare. Faber has more power than Cruz — that's true — but if that power is wasted on strikes that hit nothing but air, what good is it?
Faber won't be able to catch Cruz enough to break him; he will, however, chase him around the Octagon and spend energy doing so, wearing himself down, which will allow Cruz to touch him up with strikes of his own. This one goes the distance, but Cruz takes the decision.
1. Luke Rockhold vs. Michael Bisping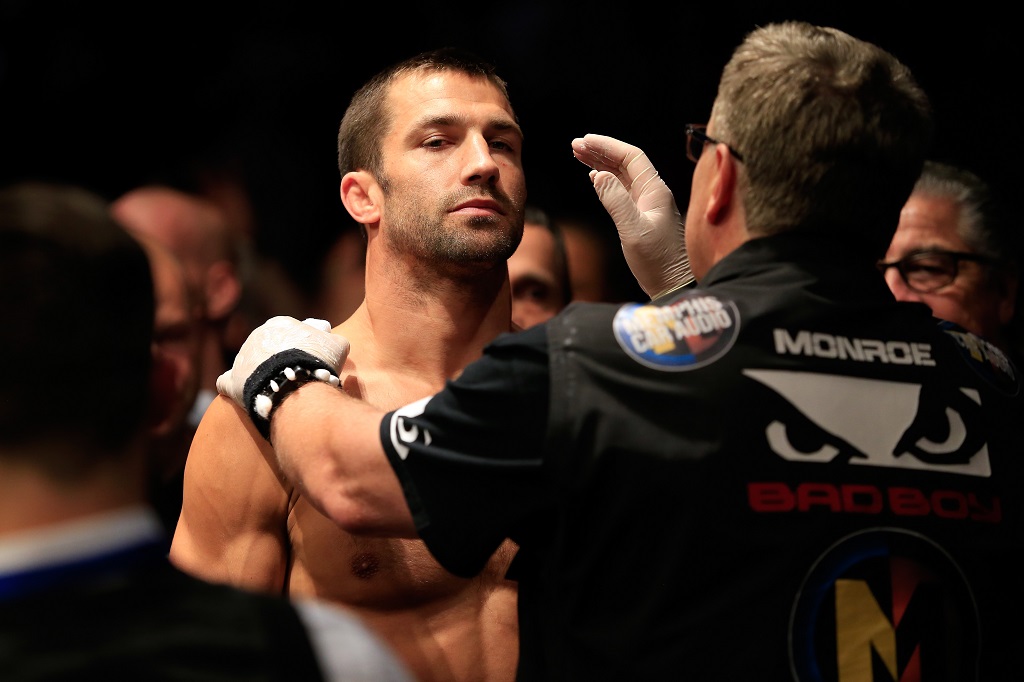 The first time these two met, Luke Rockhold took care of business with ease, knocking Michael Bisping to the ground with a head kick and then forcing him to tap with a one-armed mounted guillotine choke. It was an impressive win that left no question as to who the better fighter was on November 8, 2014.
Since that fight, Rockhold has defeated a former UFC middleweight champion, Lyoto Machida, and took the title from then-current champion Chris Weidman. He won both those fights via stoppage and earned fight-night bonus awards in each of those victories.
As for Bisping, he won three straight, with his most recent victory coming over former UFC middleweight champion Anderson Silva, a fight that garnered "Fight of the Night" honors.
There's little reason to think this rematch will turn out any differently than the first contest. Rockhold is just too good in every aspect of the fight game. He'll decide where this fight goes and what style he wants to fight it in. His length and reach will prevent Bisping from using his boxing, and in the end, Rockhold will stop this fight in the second round — via knockout.
Statistics courtesy of UFC.com.