UFC 245: Everything You Need to Know
UFC 245 is the last big UFC card of the year, and it'll feature three title fights. However, UFC 245 will also feature many other great fighters, including people like Jose Aldo and Ketlen Vieira. Here's everything you need to know about UFC 245.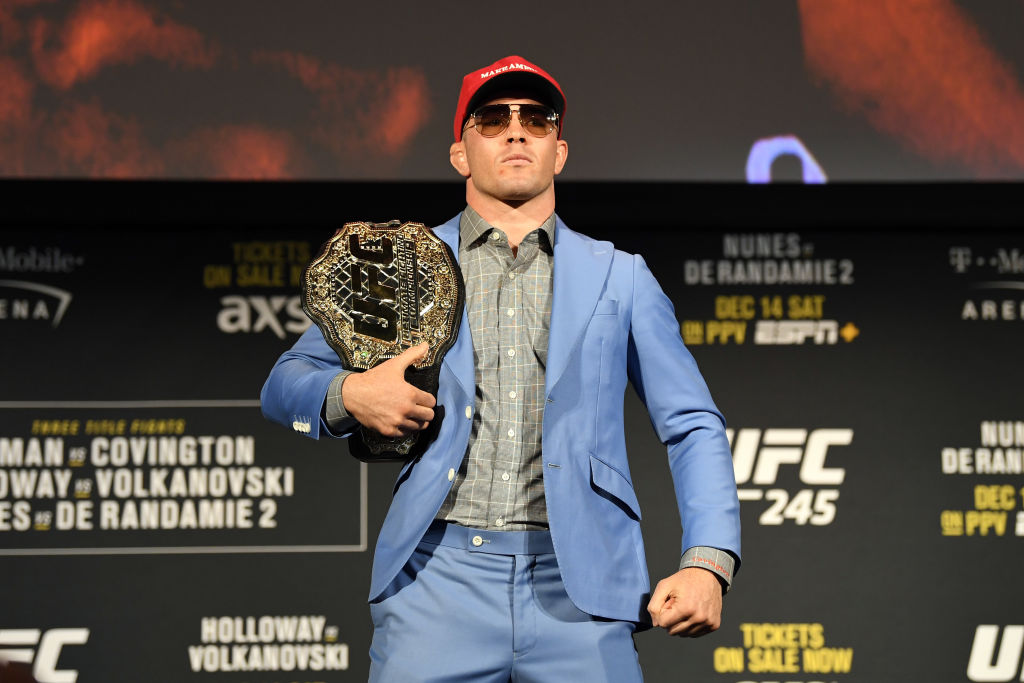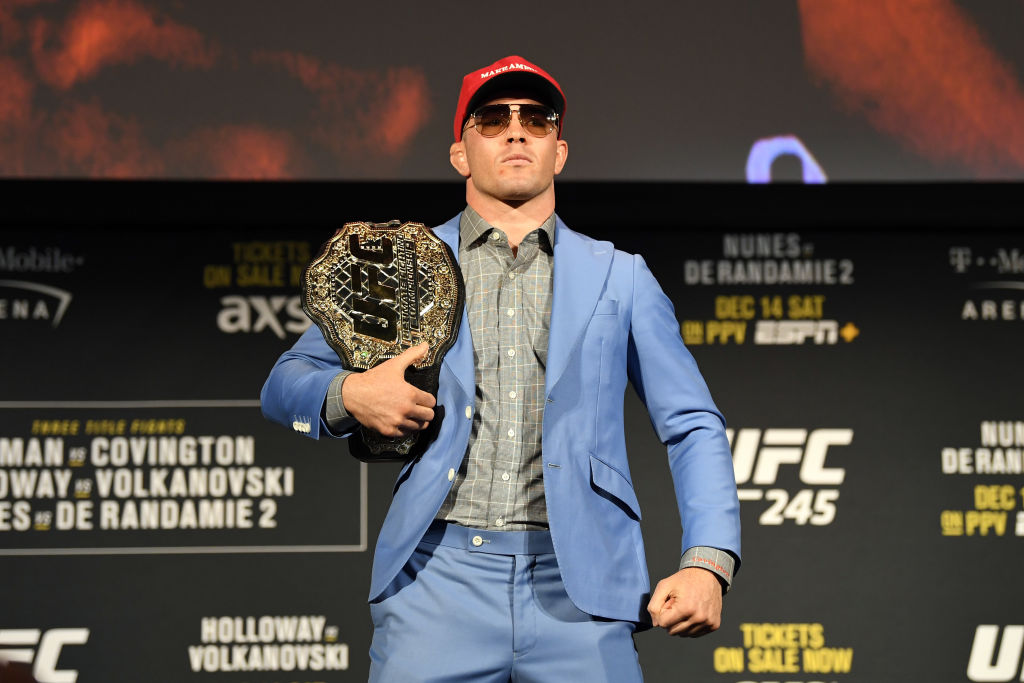 The lesser-known matchups
There are two important fights that are between some relatively unknown fighters at UFC 245. The first is a bout between Brandon Moreno and Kai-Kara France. Moreno is a highly-skilled fighter who's just never quite made it to the top. France on the other hand, is a fighter from New Zealand who trains with the current middleweight champion, Israel Adesanya. 
France is currently undefeated in the UFC, having won all three of his fights. If France beats Moreno, then France is that much closer to getting a title shot.
The other important but unknown fight will between Vieira and Irene Aldana. Vieira is currently undefeated, having amassed a 10-0 record. She is also ranked #2 in the women's bantamweight division.
Amanda Nunes, the current champion of the women's bantamweight division, is also fighting at UFC 245. If Vieira can defeat Aldana in their fight, then Vieira will definitely be fighting for the title next.
The fan-favorite fights
Mike Perry, who is a fighter that's not that great but has many fans, will be fighting Geoff Neal as the prelim headliner. Perry became a fan favorite after fans saw how funny he is, but unfortunately, Perry's never had too much success in the UFC.
Neal, on the other hand, is an up and coming knockout artist. This fight should be a good fight, but the odds are stacked against Perry. 
In the men's bantamweight division, there are two big fights at UFC 245. The first is between Petr Yan and Urijah Faber. Faber is a legend of the sport, but he's never won a UFC belt. Yan is a rising star who's won all five of his UFC fights.
The winner of this fight may get the next title shot, but it'll depend on how it ends. That said, Faber, largely due to his age, is definitely the underdog here. 
The other big bantamweight bout is between Jose Aldo and Marlon Moraes. This will be Aldo's bantamweight debut, as he was the champion of the featherweight division. Moraes is a knockout artist who fell short of winning the title. The winner of this fight could also be fighting for the title, so it'll just depend on which bantamweight fight ends more excitingly.
The UFC 245 title fights
All three of the title fights at UFC 245 are exciting matchups. The first will be a fight between Nunes and Germaine de Randamie. They've actually fought before several years ago, and Nunes knocked de Randamie out in that one. Nunes is also considered one of the greatest of all time, so de Randamie has her work cut out for her.
The next title fight will be between Max Holloway and Alexander Volkanovski. Holloway has beaten many great featherweights in his title run so far, and Volkanovski is looking to stop that. Volkanovski also trains at the same gym as France and Adesanya does, and all three men have shown some great striking in their fights.
Some fans expect Holloway to easily out-strike Volkanovski, but others think that Volkanovski has what it takes to dethrone Holloway. The only sure thing about this fight is that it'll probably be the fight of the night. 
The main-event of UFC 245 is a much-anticipated bout between Kamaru Usman and Colby Covington. There has been bad blood between these two men for a long time now, and this fight will be their chance to let it all out. That said, neither men are known to put on exciting fights, so while this is a grudge match, it may not be the most exciting fight of the night.