UFC 251: Jorge Masvidal Negotiated His Newest Contract at a Barbecue
Short notice on a holiday weekend would never stop Jorge Masvidal from preparing for a showdown in the octagon.
Masvidal, the 35-year-old veteran fighter from Miami, will square off against Kamaru Usman in UFC 251's main bout. The matchup arose when Usman's original opponent dropped out because he tested positive for the coronavirus.
How sudden was Masvidal's entry in the latest UFC event? He and his agent negotiated the contract and event details at a barbecue.
Jorge Masvidal is a successful UFC fighter
Jorge Masvidal has been one of the world's top mixed martial artists for years, and for good reason.
The 5-foot-11, 170-pound Masvidal enters UFC 251 with a 35-13 record at the MMA level. He's won 16 of those fights by knockout; one of those, a five-second knockout of Ben Askren in July 2019, was the quickest knockout in UFC history.
Askren fell unconscious upon impact with the ground after he received a flying kick from Masvidal.
Masvidal owns a 12-6 record in UFC.
Masvidal can only hope his fight at UFC 251 goes the same way. He'll certainly be more motivated after Kamaru Usman (16-1 MMA, 11-0 UFC) said Masvidal didn't deserve to fight him.
Masvidal was a late addition to the UFC 251 card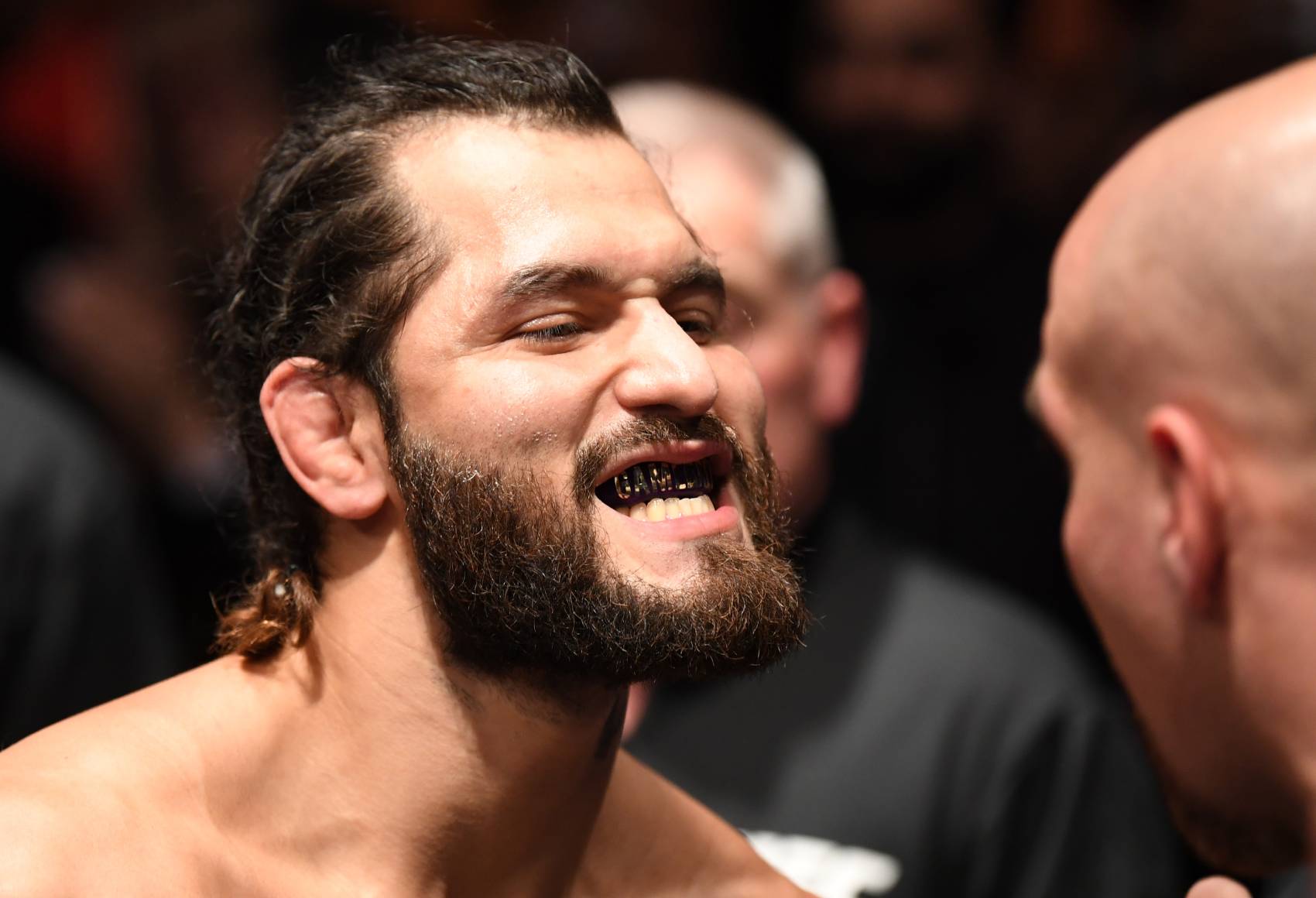 Originally, UFC 251's main event was supposed to feature Kamaru Usman against Gilbert Burns, a veteran Brazilian fighter with a 19-3 record.
Burns would have participated in the Welterweight Championship as part of his new contract.
Unfortunately, Burns tested positive for the coronavirus on July 3 and needed to withdraw from the fight. UFC president Dana White recently said Burns, who owns a six-fight winning streak, will face the winner of the bout between Masvidal and Usman.
Jorge Masvidal negotiated his UFC 251 contract at a barbecue
Jorge Masvidal is UFC 251's pinch-hitter. It took several changes for him to even get his proverbial helmet on and bat in his hands.
When UFC removed Burns from Fight Island's card, Masvidal's team worked with UFC on getting a deal done. Discussions began on July 3, according to manager Malki Kawa, and continued into the morning of July 4.
The sides still didn't have a deal when Masvidal appeared at Kawa's South Florida home for a 4th of July barbecue.
In an interview with MMA Fighting, Kawa explained how his conversation went with Masvidal that afternoon.
"We're hanging out and talking and as soon as he walked in the house he said 'they're not moving on the fight?' and I said no, not at all. He was like 'what the f*ck's wrong with these guys?' something to that effect."
The sides soon agreed to terms. UFC announced Masvidal as Burns' replacement later that day.
There have been stranger places where sides agreed on contracts. If Masvidal leaves Fight Island with a victory over Usman, he should consider negotiating his next contracts at other unique venues.