UFC: 9 Fights That Pissed Us Off Royally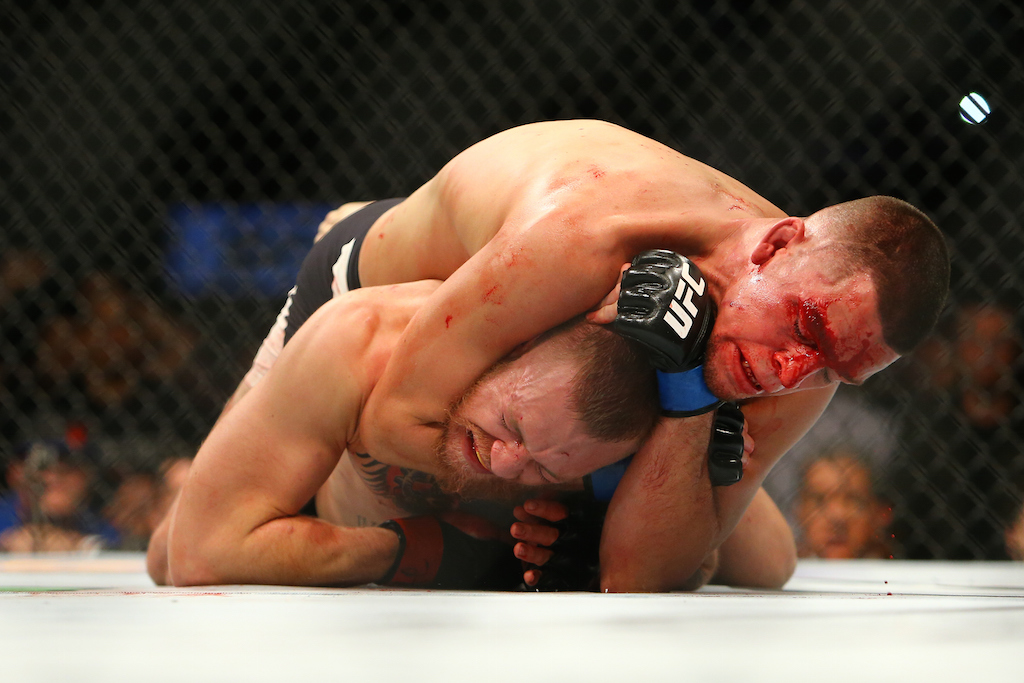 Mixed martial arts is probably one of the most exciting sports to watch. There are an endless number of ways a fight can progress and an infinite number of ways a fight can end. Even heading into a fight where you think you're 99.9% sure of the outcome, one error can turn that fight on its head (think Conor McGregor versus Nate Diaz at the UFC 196). However, that's not to say that every UFC fight will be a pleasure to watch.
The promotion puts on hundreds of fights a year, and sooner or later you'll see a fight that just leaves you scratching your head. Sometimes it's even worse than that. Sometimes you find yourself screaming expletives while watching the fight. Sometimes it gets so bad you find yourself doing this while you're home alone watching the fights. Hey, it happens. Here, we look at the worst of those times.
To be considered for this story, a fight had to be judged in a terrible manner, put together for an odd reason, been a total mismatch, or just plain didn't work out nearly as well as it looked on paper. Every fight in UFC history was up for consideration to make this list, but a lot less weight was given to the early days of the sport because, well, it was a different time back then — fighters specialized in a single aspect of fighting. Here are the nine fights that made the cut.
9. UFC 9: Dan Severn vs. Ken Shamrock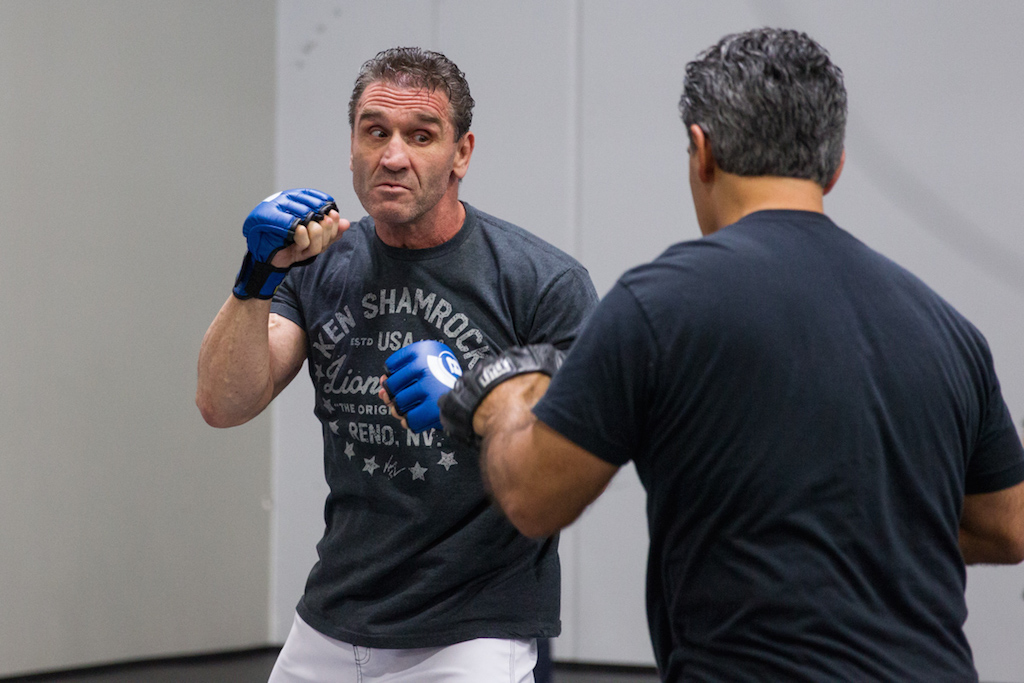 If you never watched the main event of UFC 9, consider yourself lucky. Over the course of the 30-minute fight, Dan Severn and Ken Shamrock circled each other and did little else. One of the reasons for this was that a last-minute rule change instituted a no headbutts and no punches with a closed fist rule. The result was a fight that was painful to watch. About the only entertaining aspect of the bout was listening to the commentating team try and speak about the inactivity in the cage. Severn would eventually be awarded the fight via a split decision.
8. UFC 118: Randy Couture vs. James Toney
This fight should not have happened, but it did. The story of this fight was that James Toney, a world champion boxer, had chased around UFC president Dana White trying to get a fight in the UFC. Toney's goal was to prove that a boxer could beat an MMA fighter. Most MMA fans saw the fight as a joke, the thinking being that no fighter with a single skill set would be able to defeat a well-rounded and well-trained mixed martial artist.
When the fight took place, Randy Couture was 47 years old while Toney was 42. As expected, Couture didn't mess around on the feet; he shot for a takedown early and gained mount, where he threw punches, looking to set up a submission. Which he did, forcing Toney to submit at the 3:19 mark of the first round. When the fight ended, Toney's total significant strikes attempted read as zero. The fight may have showed that a UFC fighter could beat a boxer, but the placement of the bout on the card could have been used for a fight that actually meant something.
7. UFC on FX 4: Gray Maynard vs. Clay Guida
Heading into this fight, the main event of the card, fans thought it would be a high-paced, high-volume striking battle. To say fans left disappointed would be an understatement. Early in the fight it became evident that Clay Guida planned to use his movement to frustrate Gray Maynard, which he did. At one point, Maynard, after chasing Guida around the cage, flipped him the middle finger.
The problem was that once Guida had Maynard angry and frustrated he just kept moving around the cage, never capitalizing on his advantage. Things got so bad at one point that the referee warned Guida for not engaging. After the fight, UFC president said of the bout, "The fight sucked. I don't know how to expand on it anymore." Maynard won the 25-minute fight by split decision.
6. UFC 104: Lyoto Machida vs. Mauricio Rua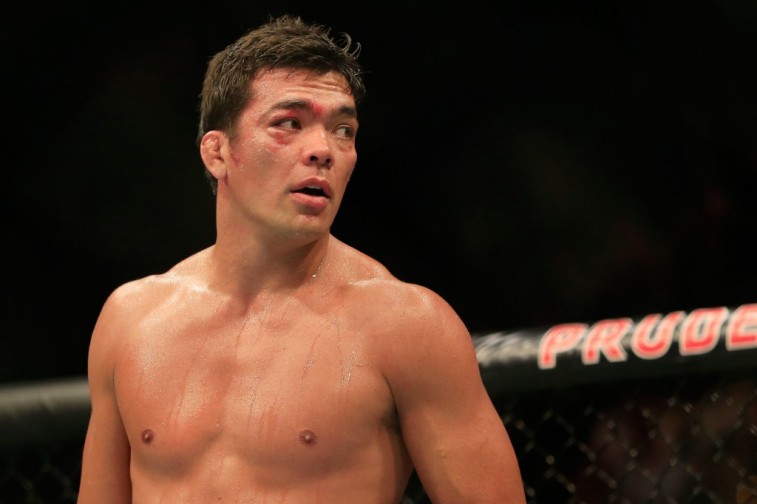 Every once in a while, a fighter comes along who has an aura of invincibility. Some recent examples of this have been Conor McGregor, Jon Jones, and Ronda Rousey. True, McGregor and Rousey both have recent defeats to their names, but before those losses, many felt that they were untouchable. Another fighter that had that aura was Lyoto Machida. Prior to UFC 104, Machida had won 15 straight fights and was wearing the UFC light heavyweight title.
Well, at UFC 104, that aura of invincibility was tarnished by Mauricio Rua. Rua put it to Machida throughout their five-round title fight, using effective counter striking to damage the champion. By the fight's end, it looked like there would be a new UFC light heavyweight champion. Alas, the judges missed something and scored the fight in favor of Machida by unanimous decision. The UFC must have disagreed with the judges as well, because they gave Rua an immediate rematch. When the two faced off at UFC 113, Rua captured the title with a first-round knockout.
5. UFC 83: Nate Quarry vs. Kalib Starnes
When this fight began, Kalib Starnes received a huge cheer from the Canadian crowd; by the time the fight ended, you would have been hard-pressed to find one person cheering for Starnes. Early in the first round, Nate Quarry looked to throw strikes, and Starnes literally ran away from him. It would not be the last time Starnes ran away from Quarry over the course of the fight.
Things got so bad at one point that Quarry, frustrated with Starnes, ran in place in the cage. When the scores were read, Quarry was the unanimous decision winner, with one judge even scoring it 30-24. After the fight, Starnes was released by the UFC.
4. UFC 113: Josh Koscheck vs. Paul Daley
Heading into this fight, there was a lot of animosity between Josh Koscheck and Paul Daley, and the general thinking was that this one would be a pure striking battle. That wasn't how things worked out, however. Koscheck worked for a submission from the ground for the majority of the first round following a takedown. The next two rounds followed the same pattern.
Daley, clearly frustrated, just could not deal with the wrestling and ground skills of Koscheck throughout the fight. That frustration boiled over almost as soon as the final horn sounded to end the fight. With Koscheck celebrating, with his back turned to Daley, Daley threw — and landed a sucker punch to Koscheck's face. After the fight, UFC president Dana White said, "He's done. I don't care if he's the best 170-pounder in the world, he'll never come back here again." To this day, as we near UFC 197, Paul Daley has not fought in the UFC again.
3. UFC 97: Anderson Silva vs. Thales Leites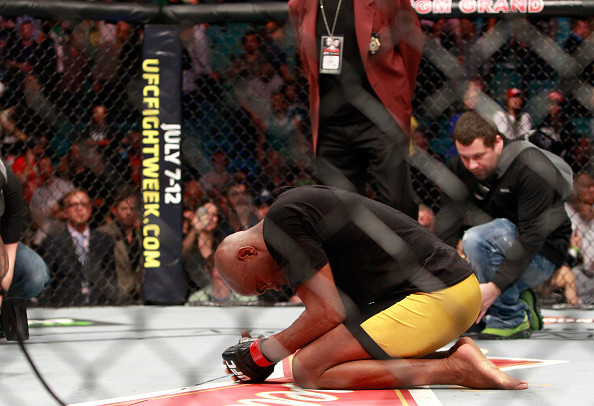 Thales Leites' game plan in his title fight against then-UFC middleweight champion seemed to be to get the fight to the ground where he was much stronger than Anderson Silva. The problem was that when this game plan didn't work, he had no backup plan. With no ability to take Silva to the mat, Leites flopped to his back on multiple occasions in the hopes that Silva would follow him to the ground. Silva didn't.
If Silva would have pushed the action he probably could have laid a beating on Leites and finished the fight. Instead, he looked like an animal who was just toying with his prey throughout the five-round contest. At one point the Montreal crowd even took to chanting "GSP" for UFC welterweight champion Georges St-Pierre who wasn't even fighting that night. After the fight, UFC president Dana White said, "I want to beat my head against that wall over there."
2. UFC 136: Leonard Garcia vs. Nam Phan
Ask any MMA fan what the worst decision in the history of the sport has been and chances are good that you'll hear about the fight between Leonard Garcia and Nam Phan, the first featherweight fight in UFC history. Throughout the fight Garcia threw huge punches that more or less started at the floor and ended, well, they ended, for the most part continuing until Garcia's hand was back by his side. That is to say, they hit nothing but air. Sure, they looked impressive, but they never hit, let alone damaged Phan.
Meanwhile, Phan used effective combinations and worked the body of his opponent, not to mention that he attempted a submission. When the fight ended, Phan had landed 102 significant strikes to Garcia's 64. As for the percentage of strikes landed, Phan landed 44%, while Garcia landed half that, 22%. The only way Garcia should have been awarded this fight is if the judges were scoring on attempted strikes, which, you know, they shouldn't have been. It was a robbery that this fight was a split decision; it was a crime that the split decision went Garcia's way.
1. UFC 112: Anderson Silva vs. Demian Maia
In this title defense, UFC middleweight champion Silva seemed to be more interested in entertaining himself and embarrassing his opponent than putting on a good fight. Silva spent the majority of the five-round contest taunting and teasing Maia, using awkward and unconventional movements in attempt to clown the challenger.
If Silva thought that his showy style would please the crowd he couldn't have been more wrong. Everyone easily picked up on Silva's intentions and the crowd showed their feelings by booing the champ. Some choice nuggets from the broadcast team of Joe Rogan and Mike Goldberg included, "This is ridiculous," "I've never seen anything like this," and "I've never seen somebody clown someone like this."
When the fight was over, and Silva had won by unanimous decision, UFC president Dana White said that the fight was his lowest moment as president of the UFC. White actually left the fight in the fourth round, handing the belt to Silva's manager for him to give to Silva after the fight. He also called Silva a "jackass" for his performance.