UFC Champion Khabib Nurmagomedov Just Sent a Message to His 22 Million Instagram Followers
Khabib Nurmagomedov is not only the undisputed, undefeated UFC lightweight champ; he's also one of the most popular athletes in the world. Part of the reason why he's so popular is because he's beaten famous fighters like Conor McGregor. But there's more to it than that. Let's look at why Nurmagomedov has 22 million Instagram followers.
Khabib Nurmagomedov represents hundreds of millions of people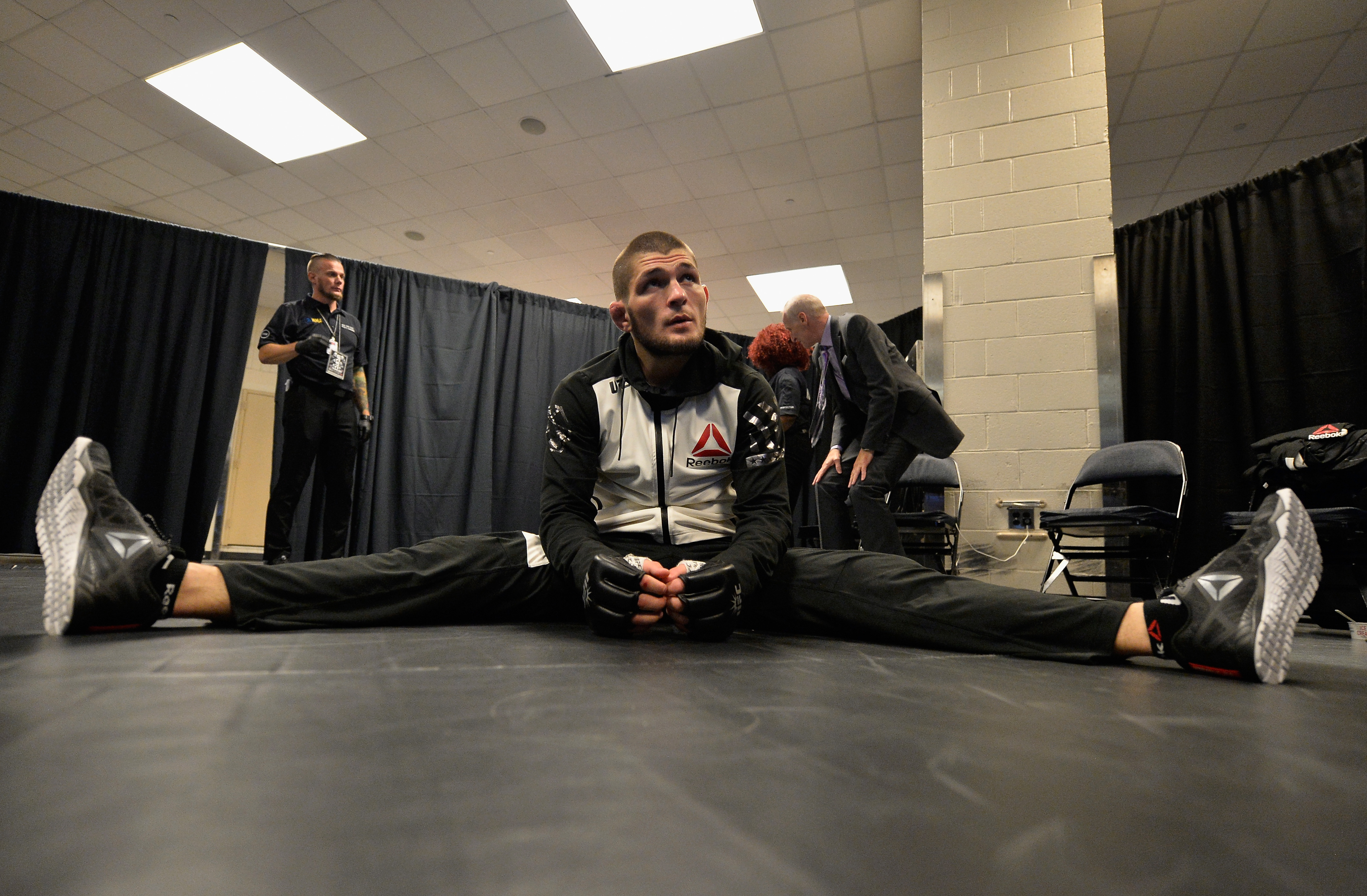 RELATED: What's the Deal With Khabib Nurmagomedov's Sketchy Agent?
While Nurmagomedov is Russian, he's also a devout Muslim. This, as well as being fluent in five languages, allows him to communicate with millions of people in the world otherwise unrepresented in the UFC. He speaks Russian, English, and Arabic — three of the most popular languages in the world. He also speaks Avar, a local language, and Turkish. 
On top of that, since he's the first Muslim champ in the UFC, according to The Mirror, he's garnered a lot of Muslim fans around the world. He'll often talk to them in Arabic, and he'll also make social media posts in Arabic. Because he's fluent in English, he's built up a fan base in the English-speaking world. This has helped him make connections with UFC fighters and coaches who speak English.
And of course, since he's Russian, some of his biggest fans are in Russia. Russia has had UFC champs before. But due to Nurmagomedov's success in the UFC, he's also become Russia's most-followed star on Instagram, according to The Mirror. 
His recent message to his followers
RELATED: There's 1 UFC Fight Dana White Is Afraid To Book
Nurmagomedov often makes Instagram posts in English, Russian, Arabic, or a combination of them. In a recent post, he talked about the past and future. He said, roughly speaking, "Let's remember the past; in three weeks we'll need to repeat these results." He was referring to his dominant victory over Dustin Poirier, and how, in the near future, he wants to repeat that result against Justin Gaethje. 
While he's undoubtedly an Instagram star, he doesn't make many controversial posts. By and large, he keeps it professional. and he's constantly focused on training, fighting, and faith. After all, those are typically the main reasons why people are fans of him. Many folks are proud of what he represents, and other folks love watching him fight.
Due to that, he quotes the Quran often, and he always makes sure to thank God after he wins. And of course, there's no shortage of videos and photos of him training and winning. That said, even though he's a popular figure in Russia, he's attempted to avoid politics at all costs.
Khabib Nurmagomedov avoids politics
According to Al Araby, Nurmagomedov is connected to the Chechen leader, Ramzan Kadyrov, and the Russian leader, Vladimir Putin, is also connected with him. Both Kadyrov and Putin are fans of MMA and they're both proud of Nurmagomedov's achievements, but of course, both men are also controversial figures due to their human rights issues. 
Regardless, Nurmagomedov doesn't really concentrate too much energy into politics, as it's not what his fans want to see from him. This doesn't really excuse his connections to those leaders, but at the same time, it also shows that he's not necessarily endorsing every single thing that they've done or are doing. 
Furthermore, Nurmagomedov is still relatively young as far as the UFC is concerned. He's 32 years old, and he's still undefeated, and he probably will continue to fight for a few more years. Due to that, his popularity on social media will more than likely continue to grow.