UFC: Darren Till's Coach Begged Him to Move to Brazil Amidst 'Liverpool's Distractions'
For many UFC fighters, fighting has been a way of life since they were young. This was the case for Darren Till, who's had a long history of fighting both professionally and personally. In fact, his penchant for brawling got him sent to Brazil via his coach. Here's how and why Till moved to South America to start his MMA career.
Darren Till's early life
RELATED: Jorge Masvidal Began His Fighting Career in Kimbo Slice's Backyard
As MMAJunkie reports, Till has fought for a long time. He started training in Muay Thai at the age of 12. It didn't take him long before he realized he wanted to do combat sports for a living. Till ended up dropping out of school when he was 14, and he's been training and fighting ever since. 
Not long after, he started to train at Team Kaobon under his coach, Colin Heron. While Muay Thai taught Till striking, Heron taught him the other skills he'd need to succeed in MMA.
The two men grew close, and Till began to regard Heron as more than a coach. MMAJunkie explains that Till said Heron is "like a father, life mentor" to him. Then, after a near-fatal incident at a party, their bond grew stronger.
Till gets stabbed and moves to Brazil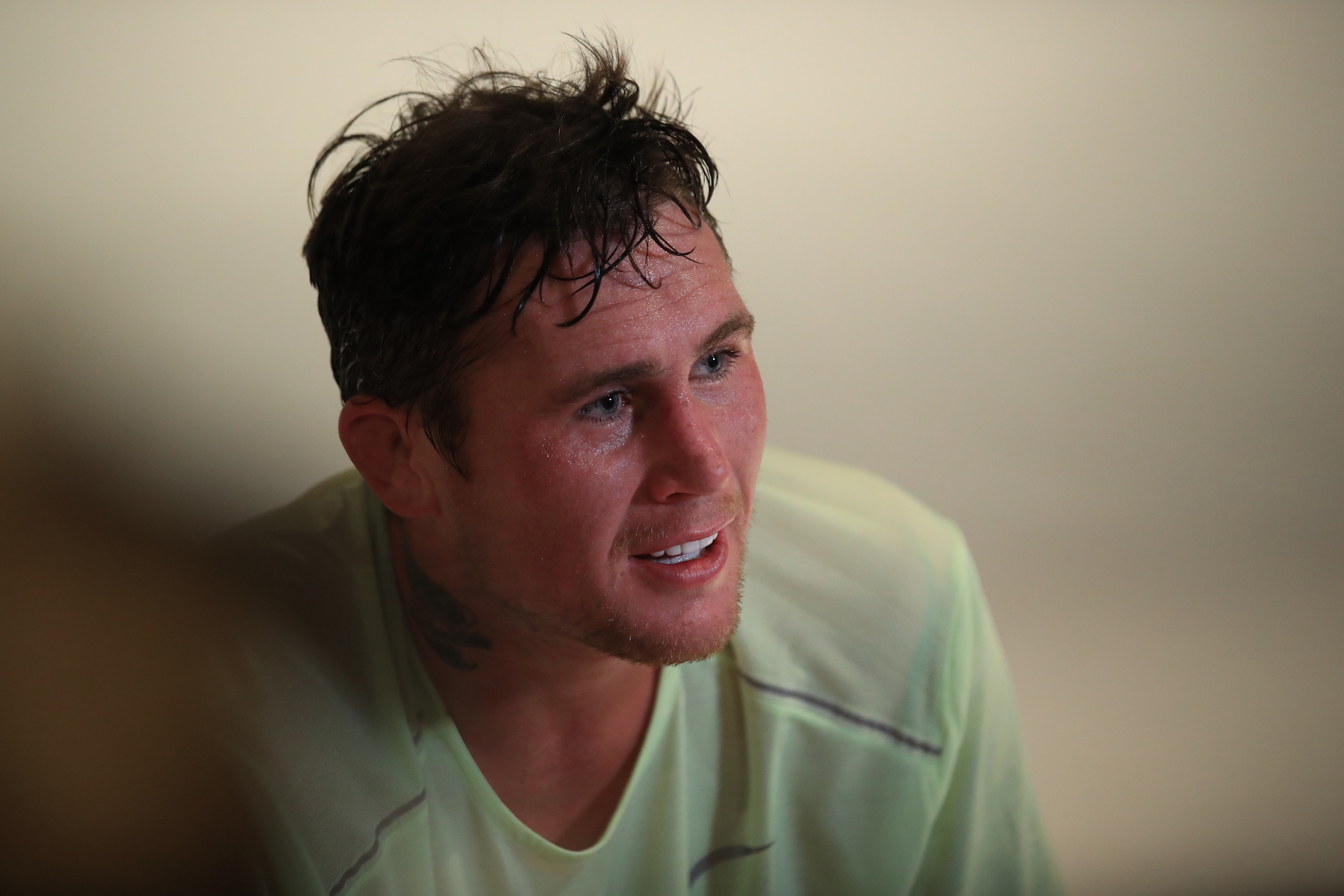 In 2012, when Till was 19, he went to a party in his hometown of Liverpool, and he ended up getting in a fight. Someone stabbed him twice in the back, and he almost died from his wounds. A wake-up call for both Till and Heron, the two decided he needed to move to Brazil to escape Liverpool's distractions.
This was rough for several reasons. First, Heron didn't follow him there, so Till didn't know anyone. Second, Till, who was born and raised in England, simply didn't know the language. Also, since Brazil is the home of Brazilian jiu-jitsu, Till began training with guys who were far better concerning grappling. On top of that, he had barely any money.
But, like every good underdog story, Till kept at it. Like MMAJunkie wrote, Till said he "started speaking the language and swore to be the best fighter in Brazil." Not long after he landed there and acclimated, he started his pro MMA career there. Now, Till considers Brazil as his second home. 
Darren Till's UFC career so far
RELATED: Tito Ortiz Ditched His Meth Addiction to Become a UFC Champion
His pro career started in 2013 in Brazil. After 12 fights, he was still undefeated. The UFC signed him on in 2015 and he quickly showed why he was undefeated. That said, for the first two years in his UFC career, he fought mostly nobodies despite having an undefeated record. Then the UFC gave him a shot at Donald Cerrone, and Till saw that as a great opportunity. 
This was Till's chance for fame since everybody knew who Cerrone was, but few people knew who he was. Till knocked Cerrone out in the first round, and then he used this win to make the case for why he should get a big fight. He got just that, and after beating his next opponent, the UFC decided that he was ready to fight for the title.
However, he probably wasn't ready for the title just yet, since the champ, Tyron Woodley, completely dominated him. And then, Jorge Masvidal knocked him out in his next fight. These losses showed him that he needed to make changes, and he did that by moving up in weight. He won his debut in his new division, and soon, he'll fight Robert Whittaker, the former champ, in order to make his case for another title shot.