UFC Fans Almost Got a $100 Million Fight Between Khabib Nurmagomedov and Floyd Mayweather
Khabib Nurmagomedov may have retired from competing in the UFC, but that didn't stop people from trying to reel him back in. There were many options in regard to whom he may fight, but by and large, they all fell through. Here's a look at how a $100 million superfight between Khabib Nurmagomedov and Floyd Mayweather never happened. 
Why did Khabib Nurmagomedov retire from fighting?
Born and raised in the mountains of Dagestan, Russia, Khabib had a tough childhood where he was fighting every day. He wasn't necessarily fighting on the streets, but rather, on the mat of the gym under the watchful eye of his father, Abdulmanap.
The two were very close with one another, and their bond would help Khabib succeed in the UFC as his father was always there, training him and giving him advice. 
Unfortunately however, in the summer of 2020, Abdulmanap passed away after a bout with COVID-19. At first, this tragedy didn't seem to have impacted Khabib that much publicly, but little did his fans know, he was hurting a lot inside. 
Nurmagomedov's first fight after his father's death was against Justin Gaethje at UFC 254. Many fans thought that Gaethje's elite wrestling would make him a unique threat against Nurmagomedov, but that proved to be false. Like most of his other fights, Nurmagomedov, simply dominated Gaethje, and he finished him in the second round. 
Afterward though, Nurmagomedov broke down in tears, and it became to clear to fans that he was mourning the loss of his father. Immediately after dominating Gaethje, Nurmagomedov announced his retirement from the sport, and he told his fans that they should spend more time with their parents, like he intended to do with his mother.
The $100 million superfight between Khabib Nurmagomedov and Floyd Mayweather
Although according to TMZ, Nurmagomedov would probably only come out of retirement in order to fight Georges St-Pierre, but that wasn't the most lucrative possible fight on Nurmagomedov's radar. Indeed, another possible opponent for Nurmagomedov was Mayweather, and a lot of money was on the table in the attempt to make that fight happen. 
During TMZ's interview with Nurmagomedov's manager, Ali Abdelaziz, he said that Mayweather, the UFC, and Nurmagomedov were negotiating over a potential superfight in 2018 after Nurmagomedov's dominant victory against Conor McGregor.
The UFC was down for it, but obviously, the fight didn't happen. It's not clear why things fell through, but it probably wasn't because of money since Nurmagomedov was offered $100 million to take part in it. 
Like Abdelaziz said though, Nurmagomedov isn't easily swayed by money, and that could be a reason why the fight fell through. That being said, had this superfight happened, it likely wouldn't have gone well for Nurmagomedov. 
How Khabib Nurmagomedov vs. Floyd Mayweather would've played out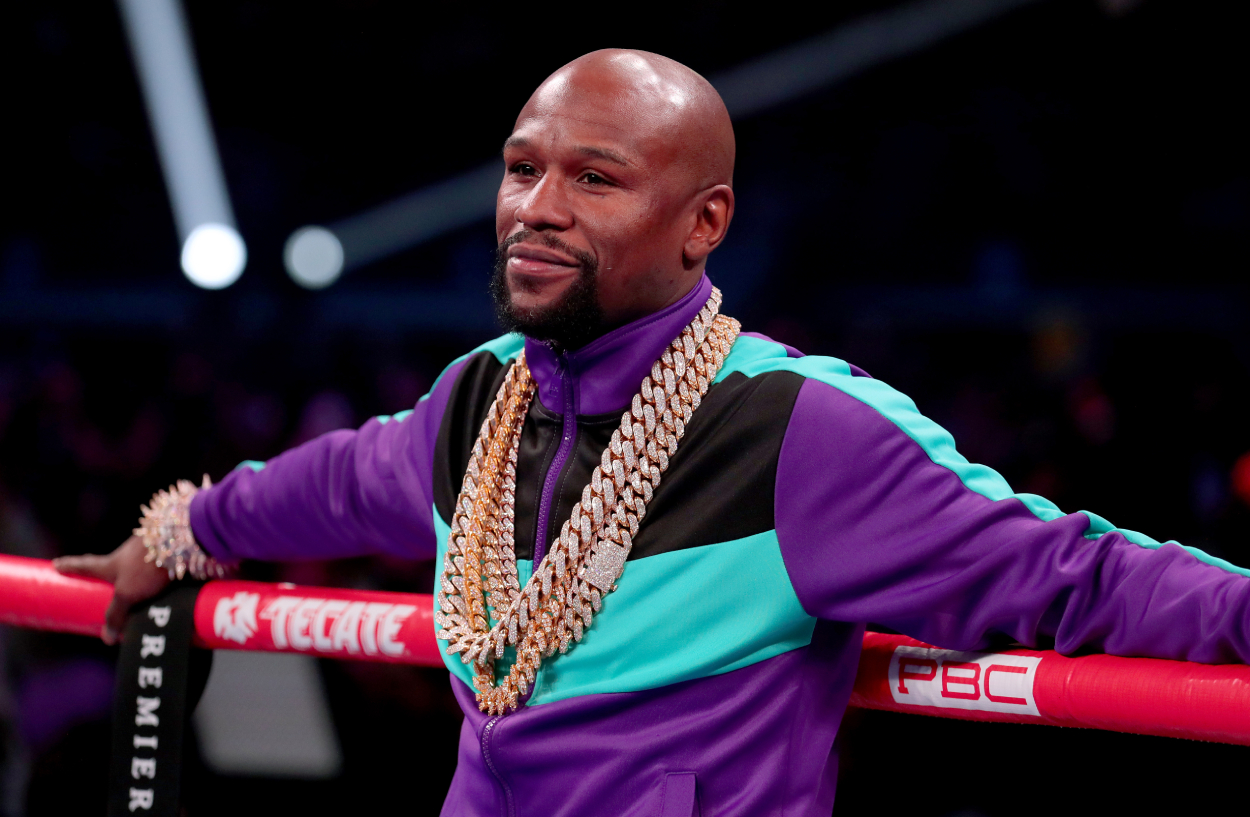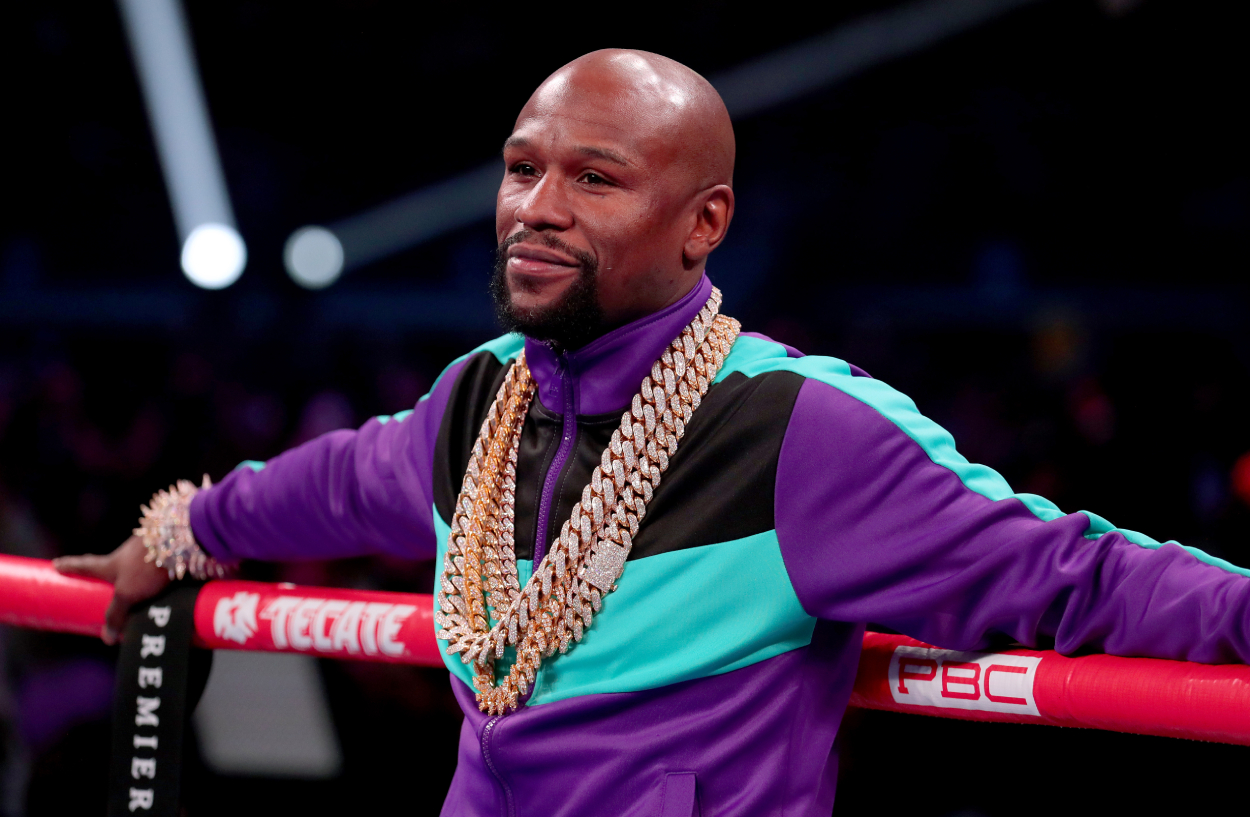 Since this proposed superfight would've been a boxing fight, Nurmagomedov really would've had no chance against Mayweather. Mayweather is a Hall of Fame boxer who might be the best boxer of the modern era, while Nurmagomedov is an elite grappler who wouldn't be allowed to use his grappling. 
To be fair though, there is technically speaking some grappling in boxing. Boxers will often clinch with each other, usually to take a break, and this is something that Nurmagomedov did really well in MMA.
This aspect of boxing isn't a big part of the sport though, so while it's possible that Nurmagomedov could exploit this tactic to his advantage, Mayweather undoubtedly outclasses him in everything related to boxing. 
So, unless Nurmagomedov could score a lucky knockout, which would be extremely difficult given Mayweather's famous defensive boxing skills, this potential superfight could only realistically have one result, and that's with Mayweather getting his hand raised.