UFC Fighter Conor McGregor Has a Hidden Talent That's Surprisingly Zen
Conor McGregor is one of the world's most skilled MMA athletes. Fighting professionally since 2008, he has used his notoriety to build an empire. Time magazine has listed McGregor among the 100 Most Influential People, and Forbes recently named him the world's highest-paid athlete.
As a competitor, entrepreneur, and brand spokesperson, the 33-year-old UFC fighter doesn't get much downtime. But he has taken up an interesting hobby that helps him relax and find peace in his day.
Conor McGregor is known for his laser focus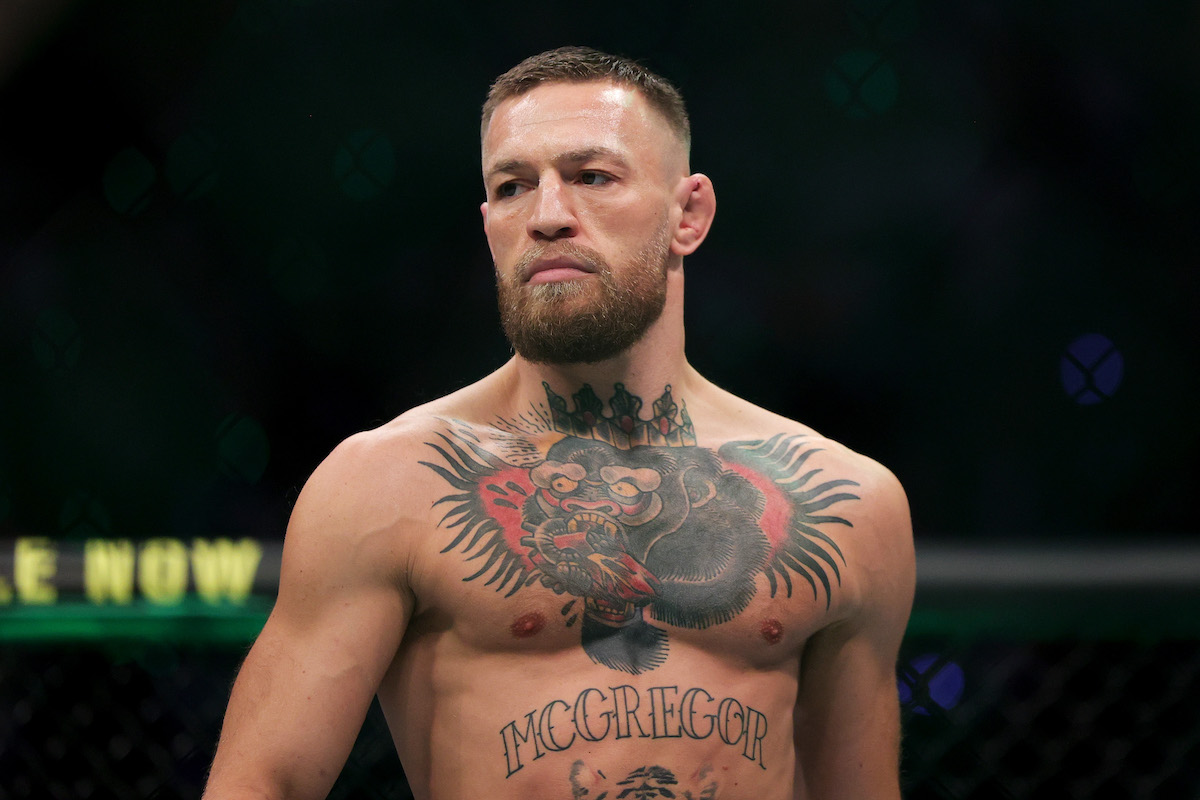 McGregor is one of the only combat fighters to hold a belt simultaneously in the featherweight and lightweight divisions. Known by the nickname "Notorious," he is a two-division UFC World Champion and two-division Cage Warriors World Champion.
According to the Irish fighter's website, ConnorMcGregor.com, he has 24 wins by KO/TKO. In addition to 13 first-round finishes, the talented fighter won by KO in a record-breaking four seconds.
McGregor's UFC Main Event pay-per-view gained a staggering 1.6 million buys. And his fight with Floyd Mayweather was the "second-highest-grossing boxing bout in history," attracting 3.4 million pay-per-view buys.
Outside the ring, the MMA pro is equally successful. He has a lifestyle brand, August McGregor, "for guys who have an attitude of excellence about everything they do in life."
He also founded Proper No. Twelve Irish Whiskey, which he sold several months ago to Proximo Spirits. According to Essentially Sports, McGregor and his team sold their majority stake in the company in a $600 million deal that netted him a cool $150 million profit.
His unique hobby has a calming effect
Medium points out that McGregor "always looks calm, relaxed, and focused." That's because he claims to spend time before a fight meditating and visualizing the outcome.
Part of his zen-like approach to fighting, combined with his laser focus inside the ring, can be attributed to his unique hobby. McGregor has found the ancient Japanese practice of origami to be soothing and beneficial to his mental well-being.
According to Australian Men's Health, origami can sharpen your mind, regulate your mood, increase focus, and reduce stress. Research has linked the "practice of paper-folding to a sharpening of test subjects' motor, intellectual, and creative abilities."
The father of two, who has developed a highly successful brand surrounding his name, highlighted his hidden talent in a Heineken marketing campaign. The burly fighter meticulously folded plain pieces of paper to create butterflies, a swan, and intricate designs.
Australian Men's Health claims origami "has been scientifically proven to be the secret behind level-headed fighters, cool calm collected gentlemen, and those in total control of their circumstances."
But Conor McGregor's recent skirmish outside the ring was anything but zen
McGregor recently walked the red carpet at the 2021 MTV Video Music Awards with longtime girlfriend Dee Devlin. The MMA fighter had the honor of presenting the Artist of the Year award to Justin Bieber.
But before the ceremony began, the Irishman got into a dustup with performer Machine Gun Kelly. McGregor reportedly reached out to the rapper and was pushed back into the crowd by a security team. "The shove caused McGregor, who is nursing a broken leg from a recent fight, to stumble and spill his drink."
Page Six reported that Kelly's girlfriend, actor Megan Fox of Transformers fame, tried to break up the fight by standing between them.
Perhaps a little origami might be in order.
RELATED: UFC: Conor McGregor Plans to Do 1 Nice Thing for the World for a Change