UFC Fighter Darren Till Was Nearly Stabbed to Death Early in His MMA Career
Many UFC fighters have had a tough upbringing that was full of violence and uncertainty. This was the case for Darren Till, who's one of the UFC's fastest rising stars. Here's a look at how Till survived a near-fatal stabbing and how it's changed his life for the better.
A look at Darren Till's career
For most of his career, Till fought in Brazil against local fighters. However, his skills were undeniable as he kept knocking out opponents. When Till joined the UFC in 2015, his first few fights weren't very exciting. He knocked his first UFC opponent out, but then he failed to knock any of his opponents out in his next three fights — until he fought Donald Cerrone in 2017. 
Till, who had an undefeated record of 15-0 at the time, easily dispatched Cerrone and knocked him out in the first round. Then, with a great post-fight speech, Till quickly became a new contender in the welterweight division. After beating his next opponent, Stephen Thompson, he earned himself a title shot against the champ.
However, Till, who was 25 at the time, showed his inexperience as the champ, Tyron Woodley, easily choked him out in the second round. Then, in his next fight, Till got knocked out by Jorge Masvidal. After these two losses, Till decided to move up in weight and compete in the middleweight division. He managed to beat Kelvin Gastelum in his debut in the division, and Till seems poised to fight for the title soon enough.
Darren Till almost died before joining the UFC, though
That said, before Till started fighting professionally, he almost died due to a stabbing incident. Like BT Sport said, when he was 19, he was still learning how to fight. However, being 19, he was also trying to have some fun. One night, he went to a club for some fun, but he ended up getting into a fight with some of the other patrons at the club.
BT Sport wrote that he got stabbed twice in the back. The knife was apparently only a millimeter away from hitting something vital. Till told BT Sports, "If the knife had hit the nerve — it was 1mm away — I'd have bled to death." Thankfully, the knife missed. Till got transported to a hospital not long after.
While recovering in the hospital, his coach, Colin Heron, told him that his hometown of Liverpool simply wasn't safe anymore. The two decided that Till had to move to Brazil, and Till would eventually start fighting professionally not long after.
While this stabbing incident made Till move to Brazil, he claimed that it didn't turn him into the man that he is today. Like he told BT Sports, "It hasn't made me the guy I am today, it just showed me that life can be taken away from you really quickly."
What Darren Till has to say about knife crime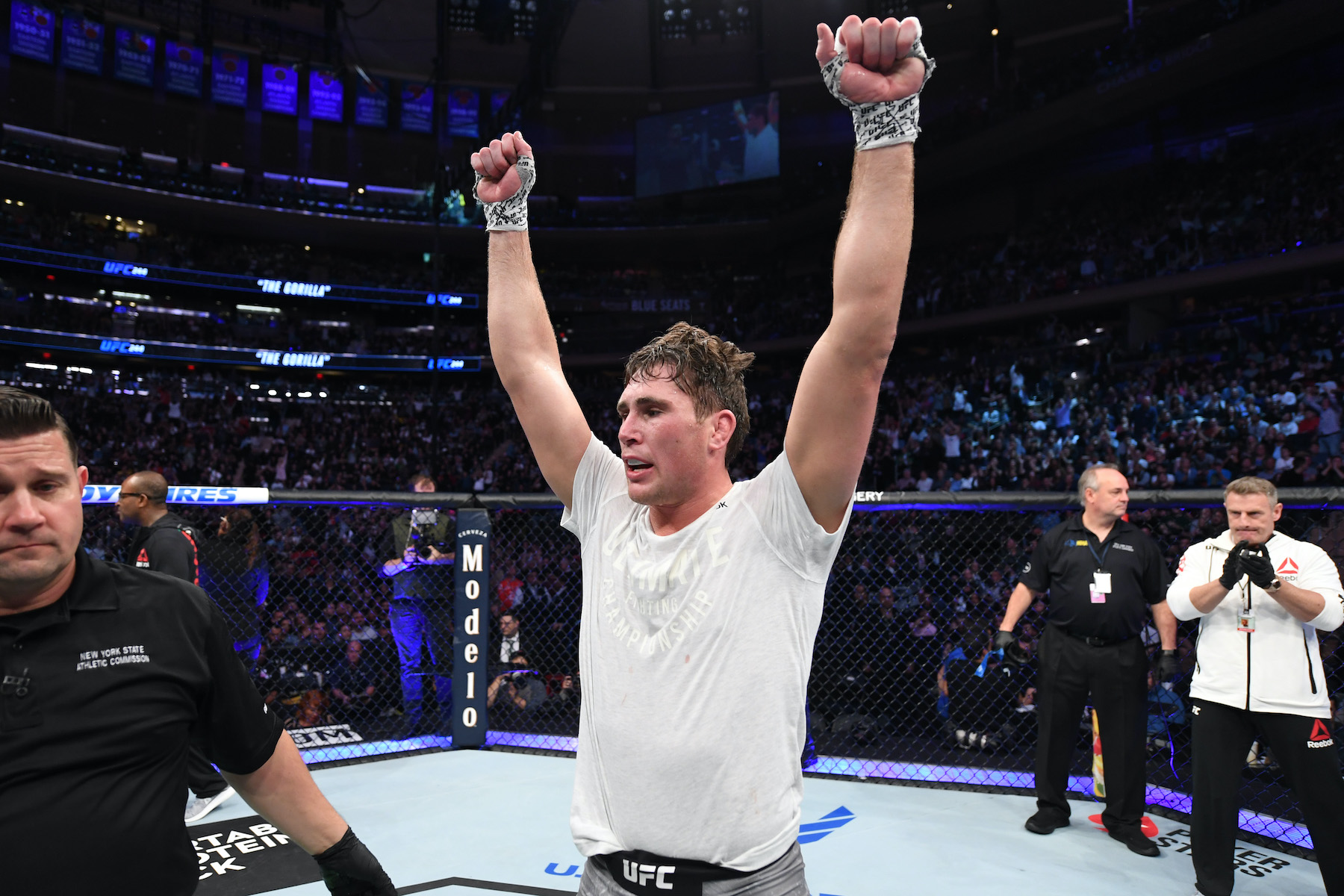 While the U.S. wrestles with gun crimes, knife crimes are far more prevalent in the U.K. As a result, Till has chimed in about knife crime, and he told the BBC his thoughts about it. 
Till said, among other things, "I don't know whether it's friends influencing each other, but it's not good – stay away from it." He followed by saying, "If I could have a little bit of input and there is someone listening who carries a knife, don't."
That said, even though Till is a survivor of knife violence, he isn't sure if people will listen to him. Regardless, he is one of the many celebrities speaking up against knife violence.