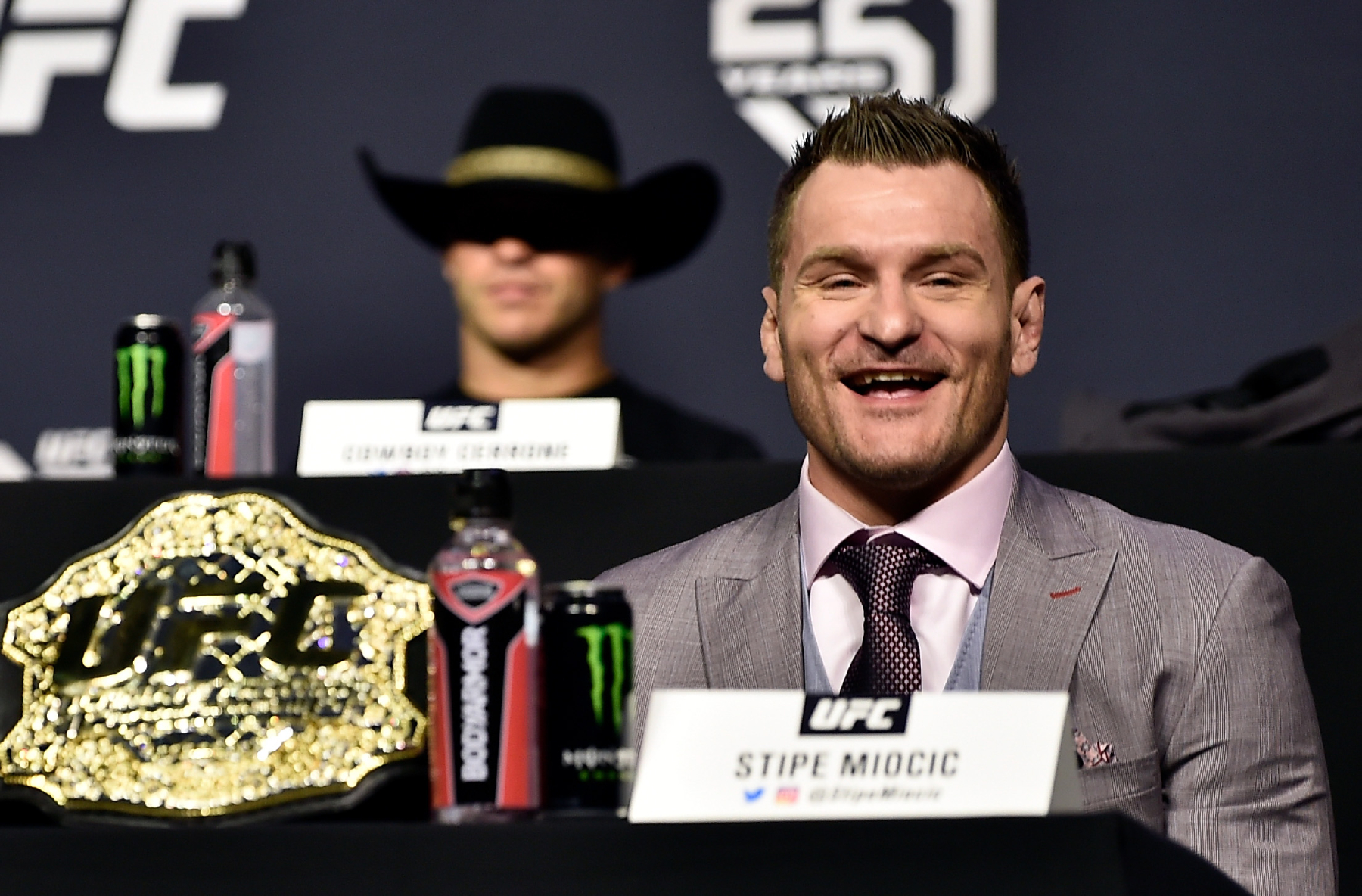 UFC Fighter Stipe Miocic Has an Interesting Connection to NBA Superstar LeBron James
Stipe Miocic is one of the greatest fighters ever. He actually has a cool connection to one of the greatest athletes ever, LeBron James.
One of the greatest heavyweight fighters in the history of the UFC has been Stipe Miocic. He has truly been dominant in the Octagon over the years. While he has certainly proved that he is an incredible athlete and an excellent fighter, he also has an interesting connection to one of the greatest athletes of all-time — NBA superstar LeBron James.
Stipe Miocic has potentially become the greatest heavyweight in UFC history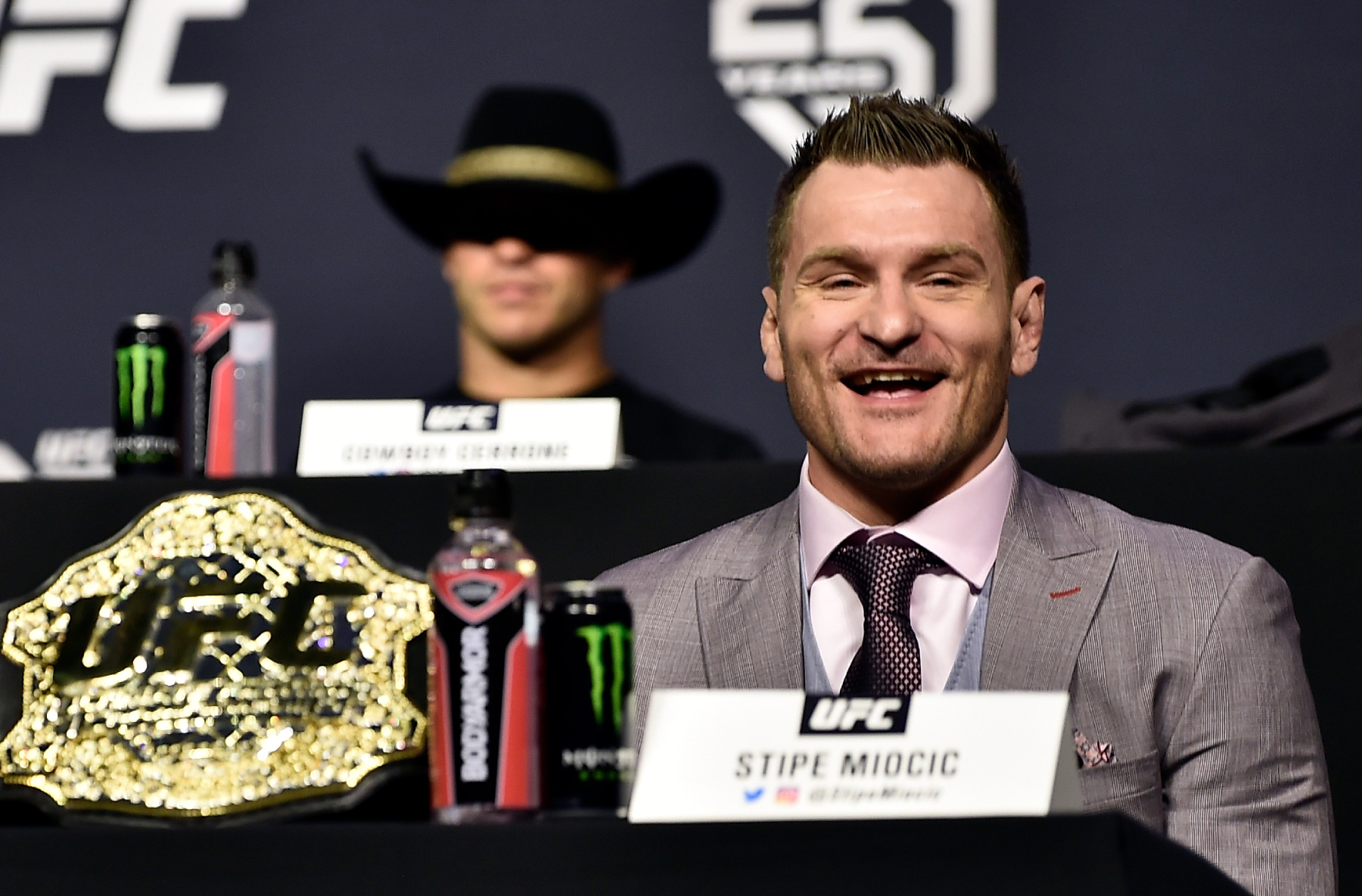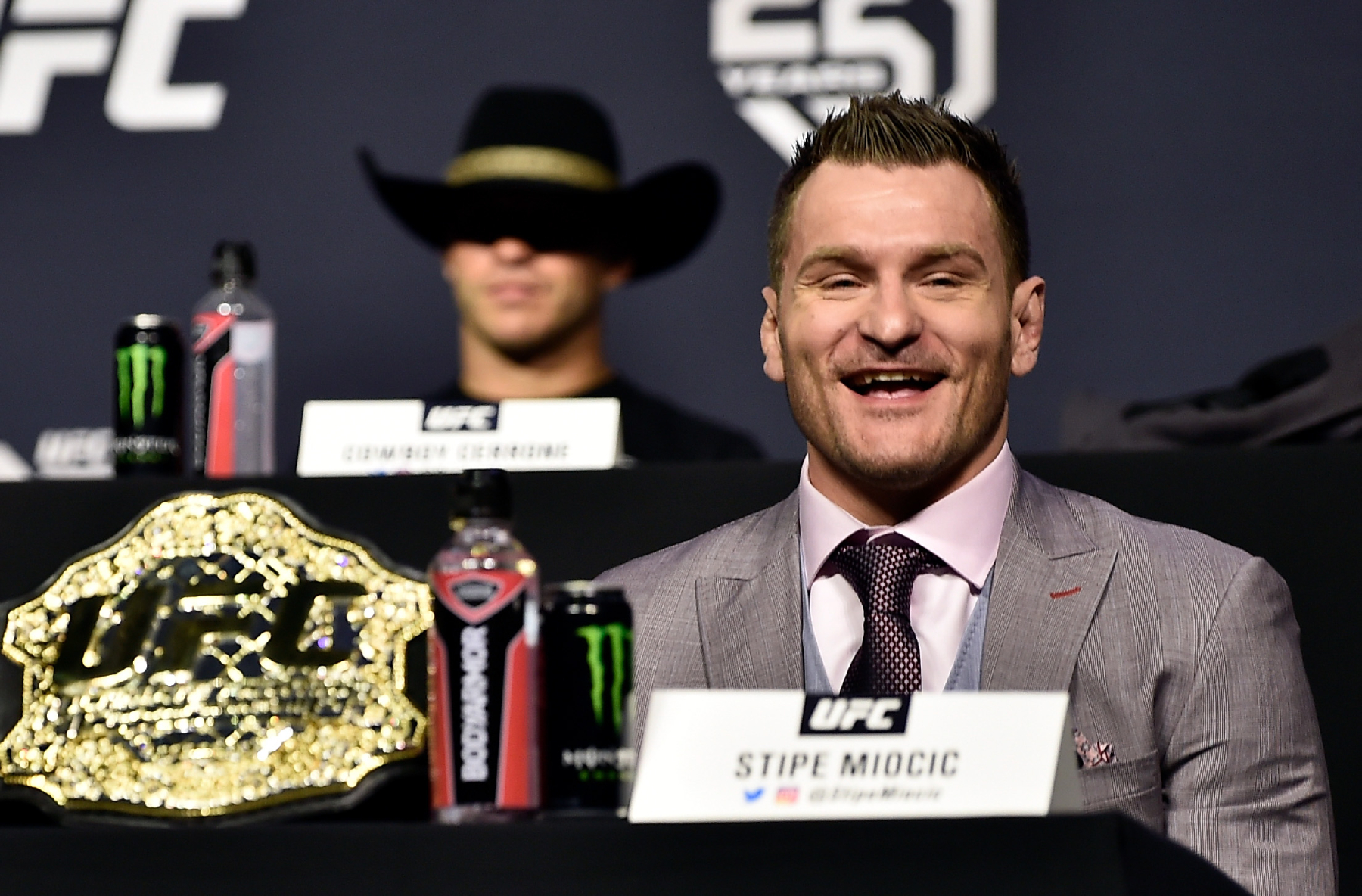 Miocic has been absolutely dominant in his MMA career, going 19-3 overall and 13-3 in the UFC.
After starting his career 6-0, Miocic first fought in UFC 136 against Joey Beltran, winning by a unanimous decision. Miocic then won two more UFC fights against Philip De Fries and Shane del Rosario but suffered his first loss to Stefan Struve in 2012. 
He bounced back nicely after that loss, though, with wins over Roy Nelson, Gabriel Gonzaga, and Fabio Maldonado. However, he suffered his second career loss to Junior dos Santos by a unanimous decision in December 2014.
After that, Miocic went on a tear. Following a couple of wins over Mark Hunt and Andrei Arlovski, Miocic won the UFC heavyweight title over Fabricio Werdum at UFC 198. Miocic then defended his title three times with wins over Alistair Overeem, dos Santos, and Francis Ngannou. 
At UFC 226, though, Miocic lost to Daniel Cormier. However, he bounced back and beat him a little over a year later at UFC 241. The win helped him reclaim his heavyweight title.
He is a firefighter in Cleveland, Ohio
Just like the great LeBron James, Miocic is from Northeast Ohio. He went to Eastlake North High School in Ohio, and won eight varsity letters in baseball, football, and wrestling, according to WKYC. 
In college, he was a two-sport athlete at Cleveland State University as he played third base for the school's baseball team, and was also a nationally ranked D-I wrestler. 
Now, in addition to his MMA career, Miocic is a firefighter in Cleveland.
"I love what I do, man," Miocic said in 2019, according to ESPN. "I work real hard here, and I love especially helping out people. Why would I give it up? Plus, it keeps my mind off MMA."
Stipe Miocic and LeBron James ended Cleveland's championship drought
Many people consider the Cleveland Cavaliers' win over the Golden State Warriors in the 2016 NBA Finals to be the event that broke the city's championship curse. However, Miocic was the one to really break the curse by winning that heavyweight title over Fabricio Werdum in May 2016.
Following his win, the Lake Erie Monsters then won an American Hockey League championship in June 2016, days before LeBron James and the Cavaliers completed their comeback over the Warriors in the NBA Finals, winning in seven games. The Cleveland Indians then followed that up by getting really close to winning the World Series, but they ultimately lost in seven games to the Chicago Cubs.
"I'm just happy that the city has something to be proud of," Miocic said in 2017, according to WKYC. "The Lake Erie Monsters came in and the Cavs did it. The Indians came so close, but did so well. They shut a lot of people up because people didn't think they were that good. It was an amazing feeling, honestly."
Miocic continued.
"The city had been starving for something to hold onto, and we had multiple things, which is great. We're a title town now."
Miocic was even in attendance for the Cavaliers' championship parade following their win over the Warriors and was actually the leader of it.
Additionally, while James initially said that he hadn't followed Miocic's career in May 2016, the two met up during the Indians' 2016 playoff run, according to WKYC.
"It's great," Miocic said, according to WKYC. "They've all got my back. I've got their back. We all support each other, and we're just a big family."
Stipe Miocic and LeBron James are both incredible athletes. They both also won championships for Northeast Ohio, the place where both of their stories began.
Stats courtesy of UFC Stats