UFC Fighter Tony Ferguson Just Slammed Dana White for Mishandling Matchups: 'Bro, We're Not Friends'
Fighter pay has always been an issue in the UFC, but it became even more significant over the summer. Many big-name fighters, like Conor McGregor, Jorge Masvidal, and Jon Jones, have discussed their pay problems with the UFC. Now, Tony Ferguson has joined the fray. Let's look at what he had to say about his UFC employers.
Matchmaking the UFC's lightweight division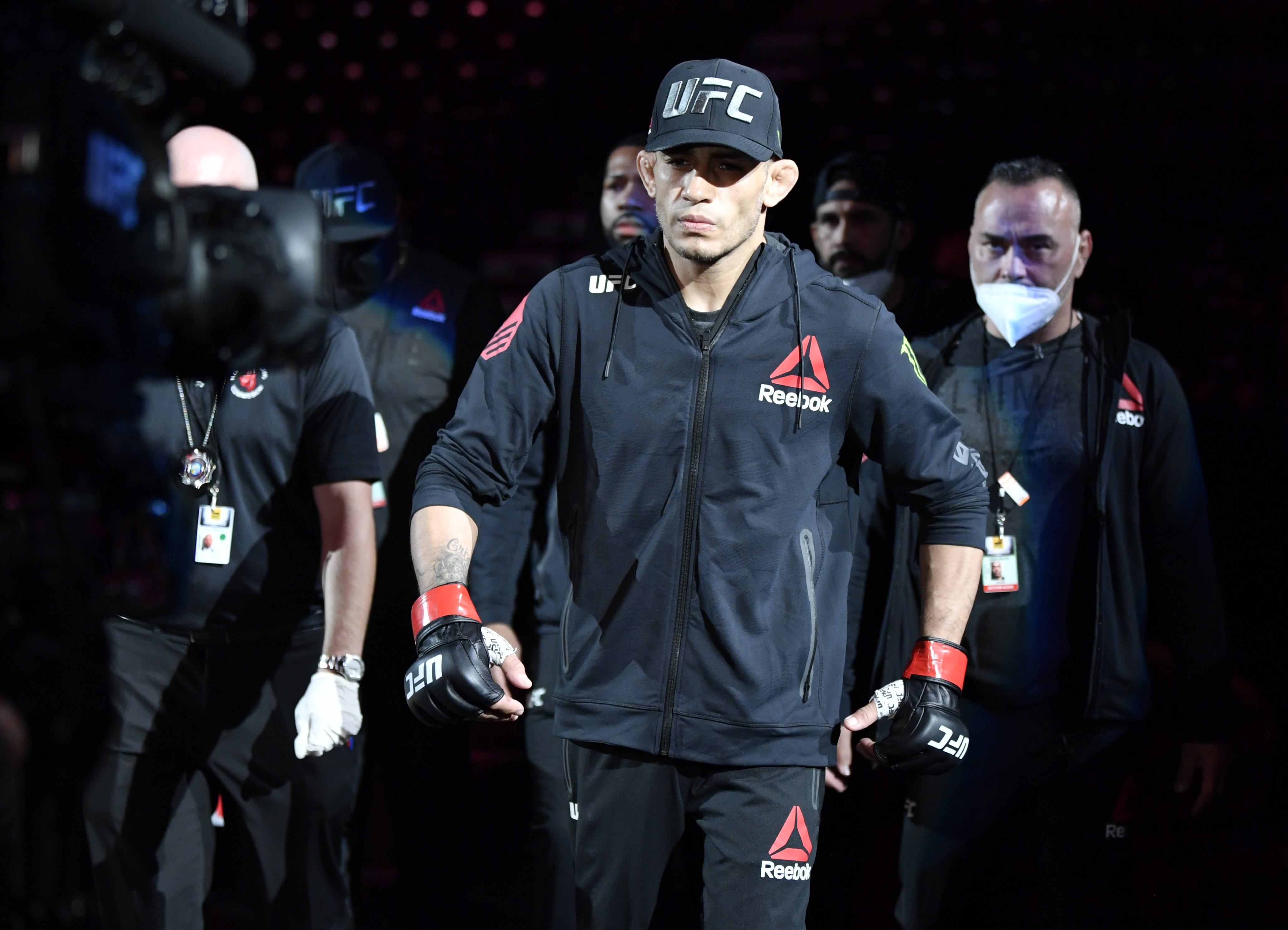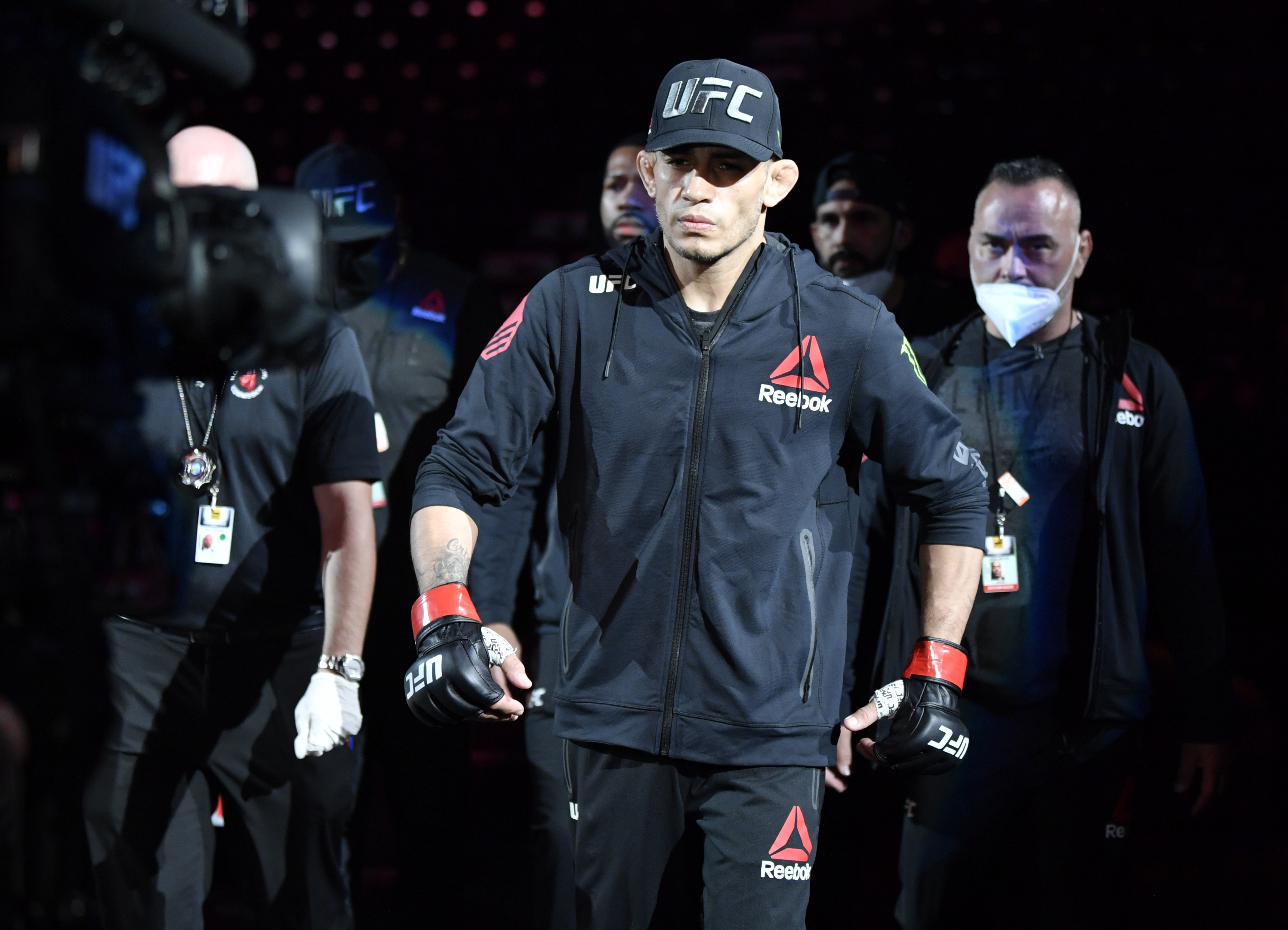 The lightweight division is probably the deepest division in the UFC. There's no shortage of talent. Khabib Nurmagomedov is the undefeated champ. And there are great fighters like Conor McGregor, Justin Gaethje, Dustin Poirier, and Ferguson. As a result, it's easy for the UFC to set up a fight between two of those contenders. But it's much harder to actually make it happen. 
For UFC 254, the organization wanted four lightweights to fight in the main and co-main events. Nurmagomedov and Gaethje would headline. But the other two lightweights would serve as backup fighters just in case. Originally, Ferguson was supposed to fight Poirier in the co-main event, but that fell through. 
Meanwhile, the UFC signed the former Bellator lightweight champ, Michael Chandler, according to MMA Fighting. Chandler is set to make waves in the UFC. But due to this signing, it's shuffled things up even more for Ferguson and every other lightweight contender. 
Negotiation issues between Tony Ferguson and the UFC
Like MMA Fighting wrote, Ferguson's fight against Poirier didn't happen due to Poirier encountering negotiation issues with the UFC. In response, Poirier started talking about a charity boxing match against McGregor. This would've shown that neither men needed the UFC to succeed, but that charity boxing match may not happen anyway. 
Regardless, after that fight fell through, the UFC tried to book a fight between Ferguson and Chandler. But once again, it fell through. The UFC claimed that Ferguson "went dark" during negotiations; Ferguson said he was busy with training and having a personal life. He said, according to MMA Fighting, "I'm too busy working, or trying to make my life better from the **** that I had to go through."
Ferguson also took up issue with the fact that the UFC was going to pay Chandler more than him. While Ferguson didn't care who he had to fight in order to get a title shot, he does want to be paid what he's worth. Ferguson also talked about how much McGregor got paid and said, "So, **** you. Pay me instead of this ****** clown."
Tony Ferguson's pay issues aren't new
Unlike many fighters, Ferguson acknowledged that he doesn't work for the UFC. He said, "Bro, we're not friends. It's just business, right? I'm a contractor man, but I'm not just a piece of meat. It's not just about knowing your value." On top of that, despite almost being opponents, Ferguson also supported Poirier's request to get paid what he's worth. 
After Poirier's pay dispute came to light, Ferguson tweeted at Dana White and the UFC that they ought to "pay the man." Ali Abdelaziz, who manages Nurmagomedov and Gaethje, even offered to pay up to $200,000 to Ferguson if he fought and beat Islam Makhachev at UFC 254. 
These offers and tweets of support are just a symptom of the widespread problem of fighter pay in the UFC. Many UFC fighters get paid very little. Even the best UFC fighters aren't happy with what they earn. In other sports, these issues could be solved by having a fighter's union. But there's no union in the UFC just yet.