How and Why UFC Founder Campbell McLaren Got Back Into MMA
Campbell McLaren made history in 1993. He, along with some others, founded the UFC. They eventually sold the organization to Dana White and his business partners, but the UFC wouldn't be where it is today without McLaren and his collaborators. The UFC is a massive organization now, and after years away from the fight game, McLaren decided to start a comeback. He decided to launch Combate Americas, and here's why.

A new MMA adventure
As Campbell McLaren told Awful Announcing, he didn't want to compete with the UFC. He was still on good terms with White and the current owners of the UFC, and he knew that the UFC was too big to compete with anyway. But he also knew that the UFC wasn't doing too well with Hispanic audiences.
So McLaren took this opportunity to do something about that. He started Combate Americas as not only a way to bring in Hispanic viewers, but also as a way to introduce new fans to the sport. As he said, he wanted to reinvent MMA, and he wanted MMA to mean "Much More Action" rather than mixed-martial arts.

Highlights only
Combate Americas became an MMA organization geared specifically towards new fans and what new fans wanted to see. McLaren, through some heavy research into Combate Americas' audience, figured out that the majority of the audience wanted to see highlights, and they wanted to watch it on their phones.

McLaren did just that and quickly made Combate Americas easily watchable on phones by partnering up with the DAZN app. Combate Americas also started experimenting with ways to get more action in its fights, and one thing it did was reduce the number of rounds in a fight.

Rather than having five rounds for a title fight like the UFC does, Combate Americas title fights are three rounds. Fewer rounds means that the fighters can't relax and coast in their fights, so they have to make sure that they win. And the best way to ensure a victory is to finish the fight with a knockout or a submission.

And that's exactly what McLaren got. According to him, Combate Americas has a finish rate of 80%, which means that 80% of its fights ended with someone getting knocked out or tapping out. For newer fans of the sport, finishes are far more exciting to watch than two guys wrestling each other for five rounds.

A billion people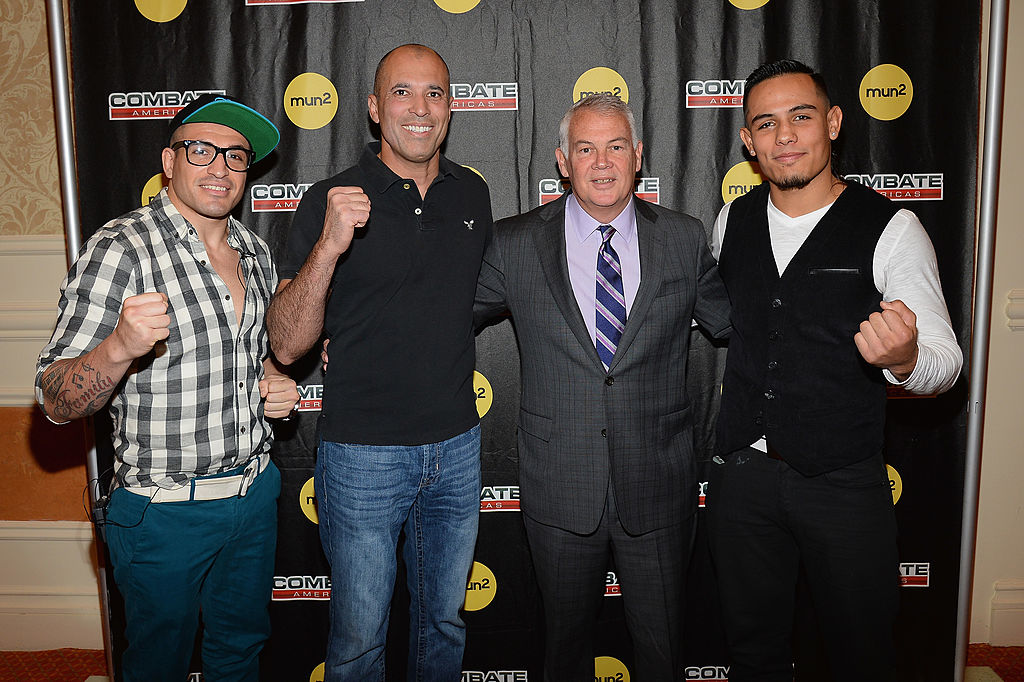 If Cambell McLaren's viewership figures are to be believed, then this new MMA promotion is working. Combate Americas is bringing in tons of viewers throughout all its different broadcasting channels, such as Univision and DAZN.

UFC isn't attracting the one billion Spanish speakers from around the world, and that gave McLaren an area where he beat the UFC. Combate Americas does have fighters who aren't Hispanic, but its main focus is to attract Hispanic audiences.

Combate Americas also has commentators in both English and Spanish, and like McLaren said, their job is to not only commentate on the fights but also to explain things for newer fans in an easy and understandable way. As a result, McLaren claims that 90% of Combate America's audience didn't watch MMA before they started watching Combate Americas.

The second biggest sport?
McLaren envisions Combate Americas bringing MMA to those one billion Spanish speakers, and he hopes it can be the second biggest sport for Spanish speaking people, after soccer of course. In fact, according to McLaren, some Combate Americas events had better viewership numbers than the UFC and other competing MMA organizations did.

Whether Combate Americas will be the second biggest sport after soccer remains to be seen, but it's clear from the numbers that McLaren gives that he's making much better progress than the UFC is in that area.