UFC: Islam Makhachev Tells the Brutally Honest Truth About Conor McGregor
More than a year ago, Conor McGregor fought and lost to Khabib Nurmagomedov in a highly-anticipated UFC bout. Since then, Nurmagomedov's career has been on the rise, while McGregor hasn't fought ever since. Islam Makhachev, Nurmagomedov's training partner and friend, thinks that McGregor's gotten worse since that loss.

Conor McGregor's career so far
McGregor's career has been well documented. Before he became a champion, McGregor was hungry and motivated to win. But after he knocked out Jose Aldo in 13 seconds and entered superstardom, McGregor's behavior changed.

Rather than defend his title, McGregor wanted to move up in weight and fight for another title. His opponent, Rafael dos Anjos, injured his foot, and the fight was called off, but McGregor still wanted to fight someone. Nate Diaz got the call, and the rest is history. For the next two years, McGregor only fought for one reason, and that was for money.

After he made millions from losing to Floyd Mayweather, McGregor had more money than he knew what to do with. After that fight, rather than fighting again, McGregor decided to set up a pension plan of sorts by creating and promoting his whiskey brand, Proper 12. But in 2018, he decided to return to the octagon to face Nurmagomedov. He'd tap out to Nurmagomedov in the fourth round.

Conor McGregor goes on a bender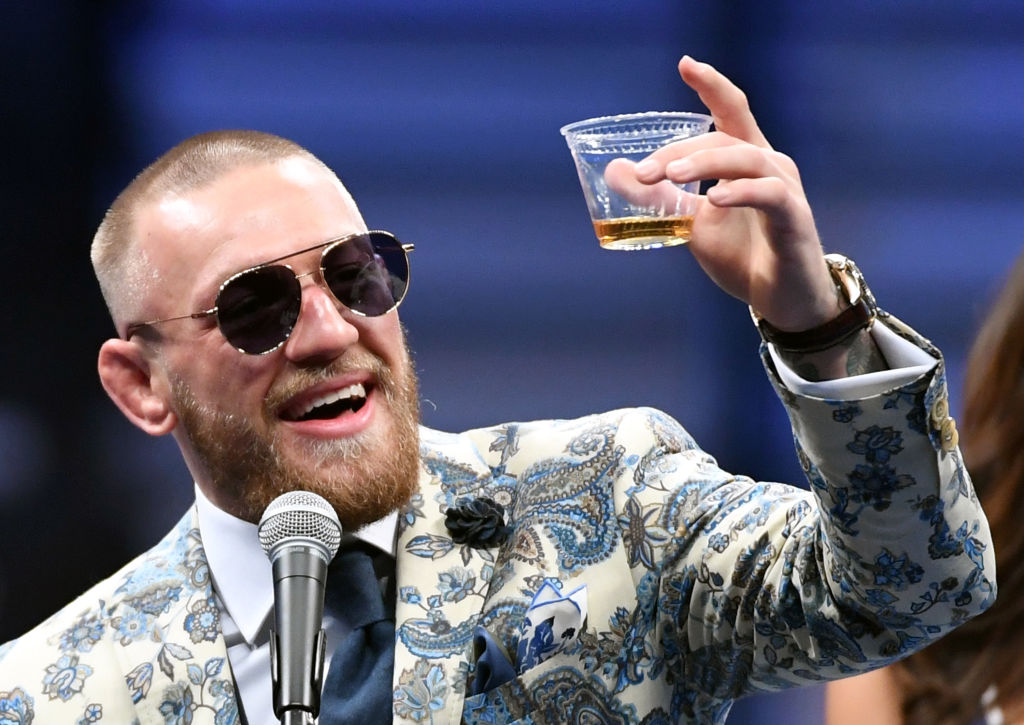 As MMAJunkie reported, Islam Makhachev said that McGregor has since gone on a bender. One of the few people that he's fought after losing to Nurmagomedov includes an old man at a bar. When he's not getting into bar fights, McGregor's also getting into legal troubles, and he's been accused of sexual assault on more than one occasion.

Other than that, McGregor's business pursuits have been doing so-so since he began tarnishing his public image. Other than Proper 12, McGregor's gotten into the fashion business, among other things. And while he's far from retired, he's also hinted at joining the WWE in the future.

But most notably, Conor McGregor spends a lot of his time on social media nowadays. After every fight involving people that he has a grudge against, such as Jorge Masvidal, Nate Diaz, or anyone related to Nurmagomedov, McGregor will take potshots at them on social media. That is probably better for him than picking fights with people in bars, but fans just want to see him fight anyone in the octagon.

Is Islam Makhachev right about Conor McGregor's decline?
Although Islam Makhachev said that he respected McGregor's skills and fame, he also thinks that McGregor has declined since losing to Nurmagomedov. Makhachev said that he'd love to fight McGregor, as he believes that beating McGregor is a great way to build his own fanbase.
But the reality is, no-one knows if McGregor's declined in terms of his skills. Fans have noticed a lack of motivation for fighting, given the long layoff that McGregor takes between fights, but in terms of his skills, it's unknown. It's entirely possible that Nurmagomedov is just a far better fighter than McGregor is. Maybe McGregor can beat everybody in the division except for Nurmagomedov. No one will know until McGregor fights again.

Islam Makhachev wants to be the person that McGregor fights next. Makhachev is a good fighter with an 18-1 record, and he is connected to Nurmagomedov, a man whom McGregor still is feuding with. However, it's unlikely that McGregor will give Makhachev the opportunity.

McGregor wants to fight someone in January 2020, but no opponent has been declared yet. That fight will probably be a fight against someone with name recognition, like Diaz or maybe even Masvidal.
As for Makhachev, Nurmagomedov has called him the future champion. If Makhachev lives up to that hype, then he may get to fight McGregor eventually. But until he now, Makhachev is aiming at fighting Kevin Lee.