UFC: Kron Gracie Has Issues With How Cub Swanson Prepared for Their Fight
The legendary Gracie family is once again fighting in the UFC, and Kron Gracie recently had his second fight with the organization against Cub Swanson. The Gracie family has some of the most renowned Brazilian Jiu-Jitsu, or BJJ, fighters and gyms in the world, and Swanson was denied entry into those gyms. Here's what Kron Gracie had to say about that.

Kron Gracie and the Gracie legacy
In the history of MMA and the UFC, the Gracie family is one of the most revered and impactful groups of people. The Gracie family practically invented BJJ in its current form. Originally a Japanese martial art, BJJ became its own martial art in the early 1900s. From there, BJJ gyms started sprouting up in Brazil, but it largely remained a Brazilian sport.

That changed when MMA organizations started popping up in Japan and the U.S. in the form of PRIDE Fighting Championships and the UFC. In those massively televised events, BJJ shined, and Gracie fighters showed the world what BJJ was. From then on, BJJ and BJJ gyms caught on around the world, and now there are BJJ gyms and practitioners everywhere.

Nowadays, it's expected for any UFC fighter to train in BJJ. Otherwise, they'll be clueless to the large variety of submissions that an expert BJJ fighter like Kron Gracie can employ. And the best places to train in BJJ are, of course, BJJ gyms.

Cub Swanson denied entry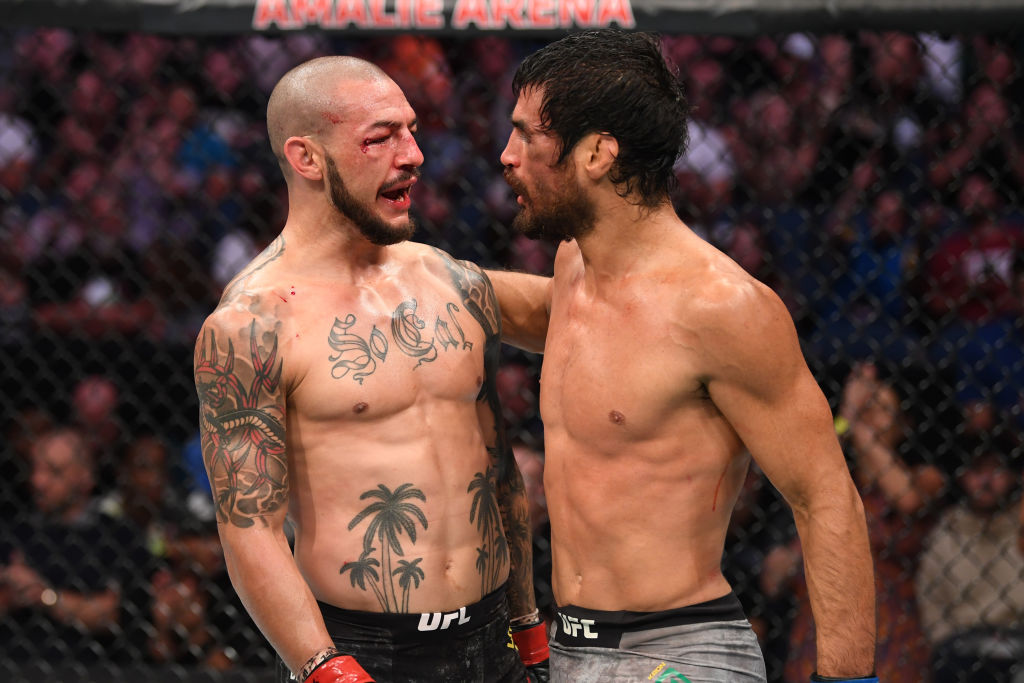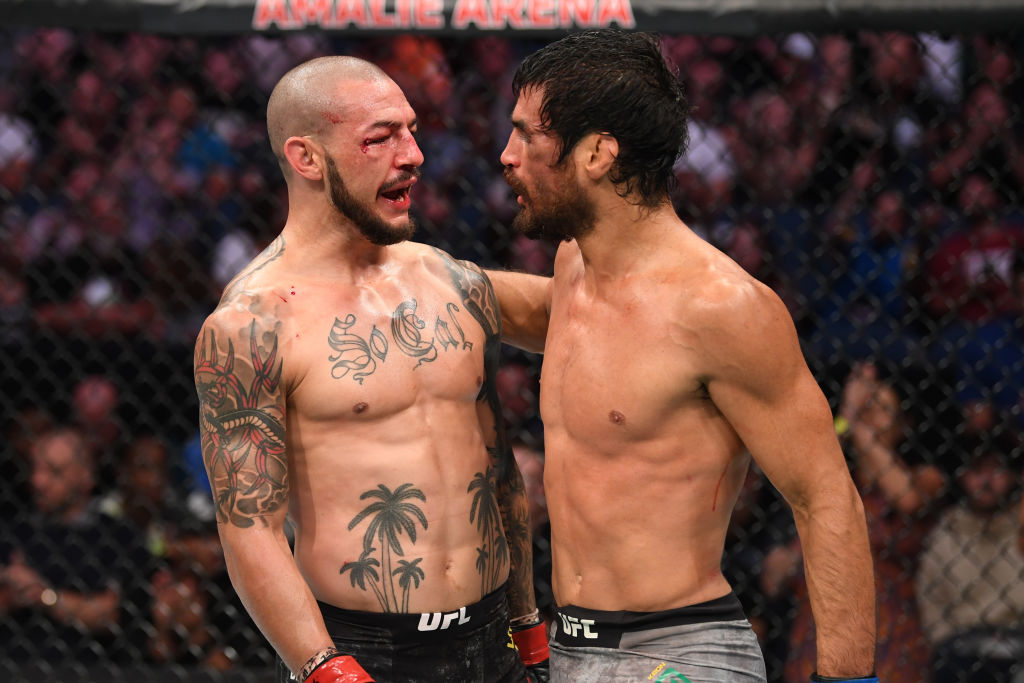 Because most of these BJJ gyms are in some way tied to the Gracie family, either through friendships between the owners or because the gyms are owned by actual Gracie family members, a lot of those gyms were put in a bind when Cub Swanson tried to train in them in preparation for his fight against Kron Gracie.

Swanson isn't new to BJJ, but he's not a BJJ fighter by any means. When he fights, he tends to want to keep the fight standing and try to knock his opponent out. That's why it makes sense for him to try to train at a BJJ gym in preparation for his fight against a skilled BJJ fighter. But many of those BJJ gyms are affiliated in some way to the Gracie family, so many of them refused to allow Swanson to train there.

Gracie, in particular, didn't see any issue with this. According to MMAJunkie, Gracie thinks Swanson betrayed his team by seeking to train elsewhere. Gracie felt that Swanson should be loyal to his team because that's how he was raised to be.

Swanson didn't like that at all because he's trained at those gyms before. He credits BJJ with saving his life. Instead of focusing on BJJ, Swanson trained harder in other areas of the sport. He focused on what he's good at, and that's striking.

The results of their UFC bout
Unfortunately for Kron Gracie, Cub Swanson not being allowed to train at a BJJ gym didn't matter. In a dominant three-round decision, Swanson easily beat Gracie because Gracie couldn't use his BJJ at all in the fight. That's because to use BJJ effectively, the fight must go to the ground.

To get to the ground, a fighter must wrestle. Gracie's wrestling wasn't good enough to take Swanson down, so Swanson avoided any of Gracie's dangerous submission techniques. On the feet, Swanson had a massive advantage. He landed punch after punch, and Gracie couldn't respond.
After the fight, Gracie posted on his social media that he thought he won the fight. Cub Swanson in response, cheekily said that the Earth is round, a final blow at Kron Gracie, who believes in the conspiracy theory that the Earth is flat.