UFC: The Rock Is Fired Up for Nate Diaz vs. Jorge Masvidal Main Event
Ever since Nate Diaz called out Jorge Masvidal for a fight after his UFC 241 victory over Anthony Pettis, UFC fans around the world have been clamoring for that fight. Those fans are going to get what they asked for in thrilling fashion; not only is the fight happening, but it's also going to be the main event of the UFC 244 card at Madison Square Garden.
It's rare to see a non-title fight get top billing at a UFC pay-per-view, but the fight's status as the main event makes it a five-round fight instead of the standard three rounds that non-title fights go. Of course, Diaz and Masvidal don't see this as a non-title fight, as they believe they are battling for the "baddest mother (expletive)" title.
How Nate Diaz vs. Jorge Masvidal got main-event billing
Per an ESPN report on the bout, the original plan for the Main Event at Madison Square Garden was supposed to be Colby Covington vs. Kamaru Usman for the UFC Welterweight Championship. But the UFC was unable to come to terms with Covington on a deal for the fight, so the promotion decided to move on to other options.
After considering other potential options like Masvidal vs. Usman for the welterweight title or Leon Edwards vs. Masvidal for the title if they decided to strip it from Usman for refusing to fight, Dana White and company decided to instead move forward with the Nate Diaz vs. Jorge Masvidal fight that fans are excited to see.
Dwayne "The Rock" Johnson would love to be involved
Dwayne "The Rock" Johnson is a UFC fan that attends major events when his schedule allows him to. He and Jorge Masvidal both have ties to the city of Miami; Masvidal was born and raised there while The Rock played football at the University of Miami.
When news came out that Dana White was running with the "BMF title" idea and was going to craft an actual belt for this match, Masvidal reached out to The Rock on Twitter. "I'm telling @danawhite I want you to put it around my waist 305 all day ?? #supernecessary," Masvidal tweeted.
The Rock was totally on board with this idea. "Doing all I can to make this fight," Dwayne Johnson responded in a tweet. "If I can and you win, I'll put the belt around your waist at MSG – consider it done. Already shaping up to be one of the biggest and most electrifying fights in UFC history. Can't wait."
Masvidal is the early favorite in this bout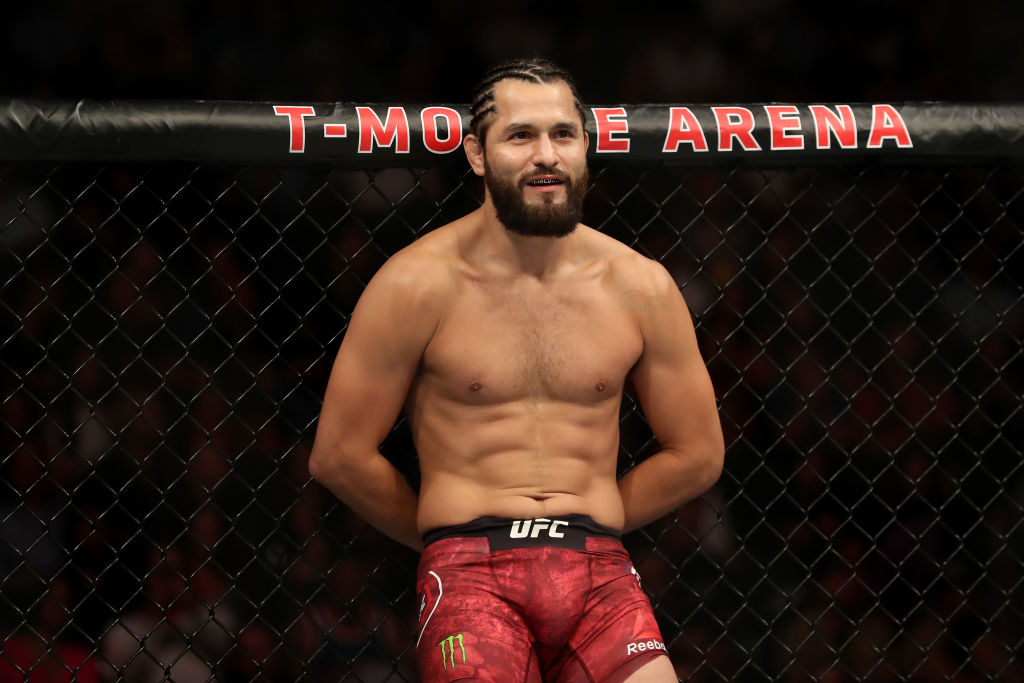 If the betting odds are correct, Jorge Masvidal will be the man to win the "BMF title" at UFC 244. Masvidal is currently a -245 favorite (bet $24.50 to win $10) to defeat Nate Diaz, who is a +175 (bet $17.50 to win $10) underdog.
These odds don't mean much though; Diaz has been the underdog in each of his last five victories, including his dominant performance over Pettis in August. There will be plenty of speculation and predictions in the months leading up to this fight, but this November we'll find out who the baddest mother (expletive) really is.