UFC: Tyron Woodley's Long Career Might be Over
The UFC's had many champs throughout its history, and many of them are relatively underrated compared to the more famous champs. Tyron Woodley is one of those underrated champs, and despite some boring performances, he's still had a long and successful career. Here's a look at how much money Tyron Woodley's earned so far in his MMA career. 
Tyron Woodley before he won the belt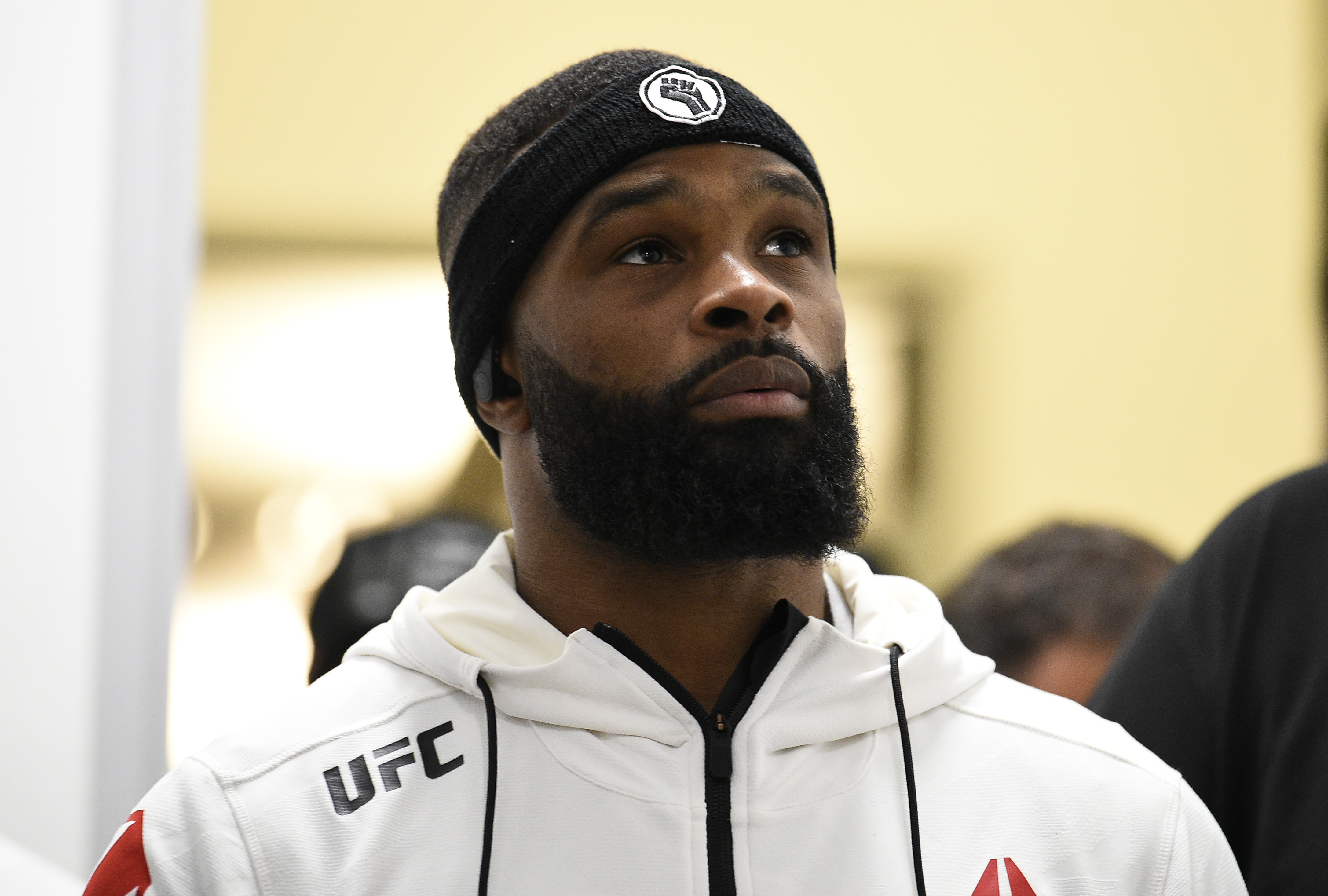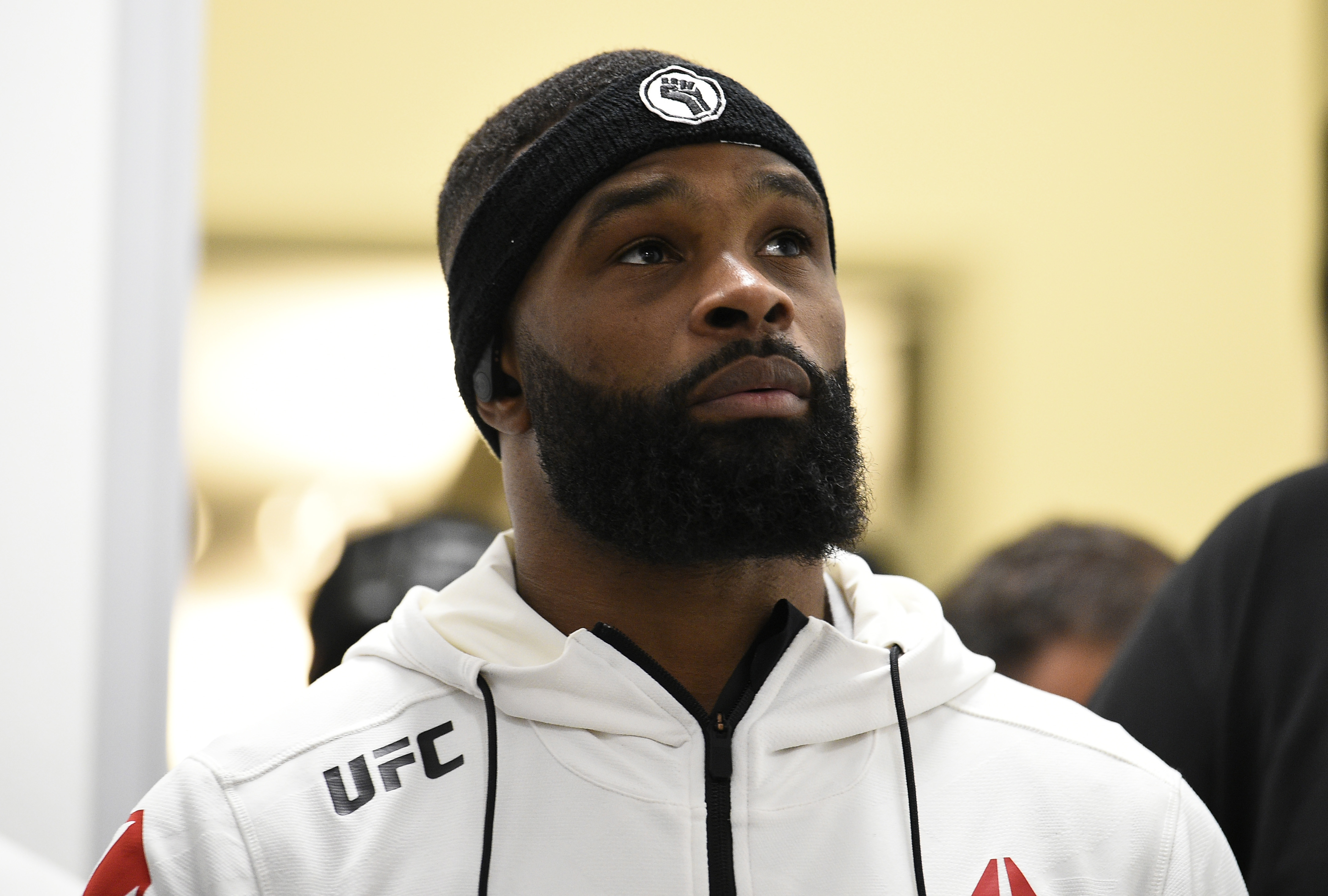 Like most UFC fighters, Woodley started his career in a different organization. He joined Strikeforce in 2009, and he immediately proved himself to be a threat in the welterweight division.
That said, after he racked up an undefeated record of 10-0, he fought Nate Marquardt for the welterweight belt, but he lost. Not long after, the UFC bought Strikeforce, and Woodley joined the UFC's ranks. 
In the UFC, Woodley again showed a lot of talent. He was able to knock out great fighters like Josh Koscheck and Carlos Condit, both of whom were high-level fighters who had fought for the title before.
That said, he wasn't undefeated, as other good fighters like Rory MacDonald and Jake Shields were able to beat him. Regardless, after beating Kelvin Gastelum, he was given a title shot against the champ, Robbie Lawler. 
Tyron Woodley after he won the belt
Many UFC fans didn't expect Woodley to win, as some felt that there were better fighters who deserved a title shot more than he did. However, in about two minutes, Woodley knocked Lawler out and won the belt.
This shocking knockout didn't sit well with fans, as many UFC fans loved Lawler. In any case, for his first title defense, the UFC booked a match between Woodley and Stephen Thompson. 
Many UFC fans thought that Thompson deserved the title shot more than Woodley did, and this fight would be a way to correct things. However, the two men fought to a draw at UFC 205, and a few months later, Woodley won a close decision against Thompson at UFC 209. Woodley wasn't done yet, and there were other welterweights who deserved a title shot that he wanted to beat.
The next in line was Demian Maia, who is one of the best Brazilian Jiu-Jitsu fighters in the UFC. Woodley beat Maia, this time in a convincing, albeit boring five-round fight. After taking a year off to recover from an injury, Woodley stepped in the octagon again, this time with Darren Till, who was fresh off a win against Thompson. Once again, although Woodley was the underdog, Woodley overperformed and submitted Till in two rounds. 
That said, Woodley's next three fights didn't go as well. Kamaru Usman completely dominated him across five rounds, costing him the belt. Then, Gilbert Burns again dominated him across five rounds.
Colby Covington did the same thing in their recent fight. It's not that Woodley is getting beaten in these fights, he's been getting straight-up dominated. This three-fight skid has some, including Dana White, claiming Woodley should retire.
Regardless, Woodley's lengthy career has earned him a lot of money and respect in the UFC. Just how much money has he taken home?
How much money has he made?
Tyron Woodley, who's known for his powerful right hand, has knocked out many people with it. The UFC loves great performances like that, and as a result, he's been awarded with performance awards five times, earning him a total of $250,000 in bonus cash.
On top of that, he was paid $500,000 flat in his fight against Usman, according to MMAJunkie. However, that number doesn't include any pay-per-view money that he may have received. 
He didn't make $500,000 for every fight that he's had, but thanks to his successful career, he's been able to negotiate for higher than average salaries regardless. In any case, Celebrity Net Worth said that, in total, Woodley's worth about $4 million. That being said, he hasn't officially announced his retirement so he has a chance to earn more.