UFC: When Will Khabib Nurmagomedov Fight Again?
Khabib Nurmagomedov is the current lightweight champion of the UFC, and he has an undefeated record of 28-0. After being plagued by injuries for a few years, Nurmagomedov returned to the UFC in great shape in 2016, and he's been dominating ever since. Here's when he'll be fighting again.

Khabib Nurmagomedov's domination of the UFC
When Nurmagomedov returned to the UFC in 2016, his first serious fight was against Michael Johnson at UFC 205 in New York. That was the same event where Conor McGregor knocked out Eddie Alvarez and became a champion in two weight classes. McGregor would take a detour into boxing, while Nurmagomedov continued to dominate high-level opponents. 

At UFC 223, Nurmagomedov was scheduled to fight for the lightweight title after McGregor was stripped of it. That's when McGregor infamously attacked Nurmagomedov's bus with a dolly, but that didn't stop Nurmagomedov from fighting and winning the title. For his first title defense, it had to be against McGregor.

At UFC 229, Nurmagomedov did to McGregor what he did to everyone else — dominate him. Nurmagomedov's tough training routine allowed him to dismantle McGregor easily, and in the fourth round, McGregor tapped out. For his next title defense, Nurmagomedov faced Dustin Poirier at UFC 242. Once again, Nurmagomedov dominated Poirier and submitted him in three rounds.

Khabib returns April 18, 2020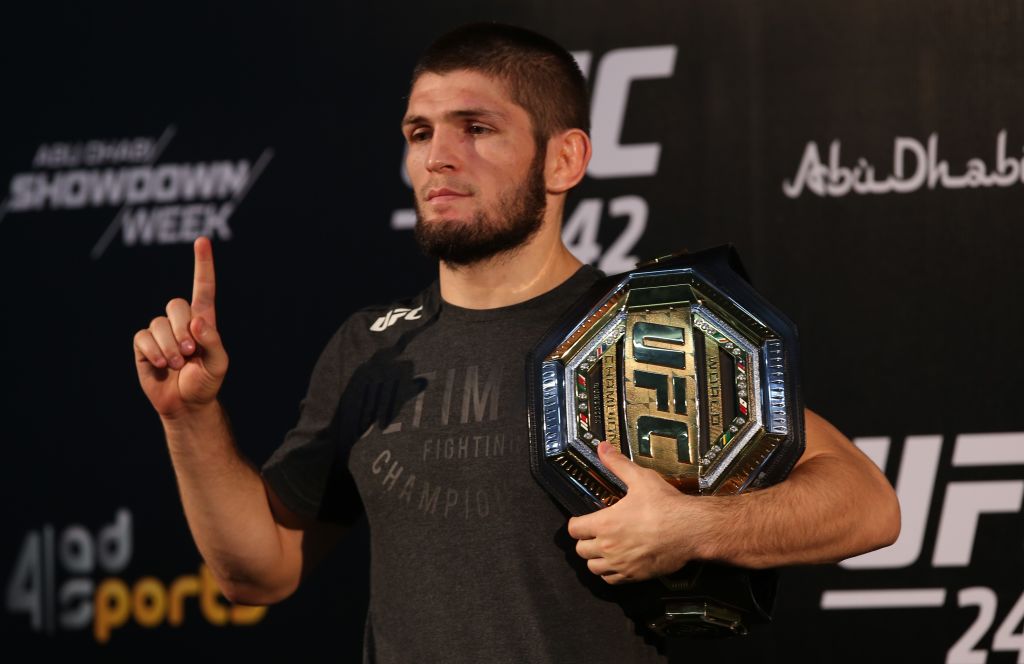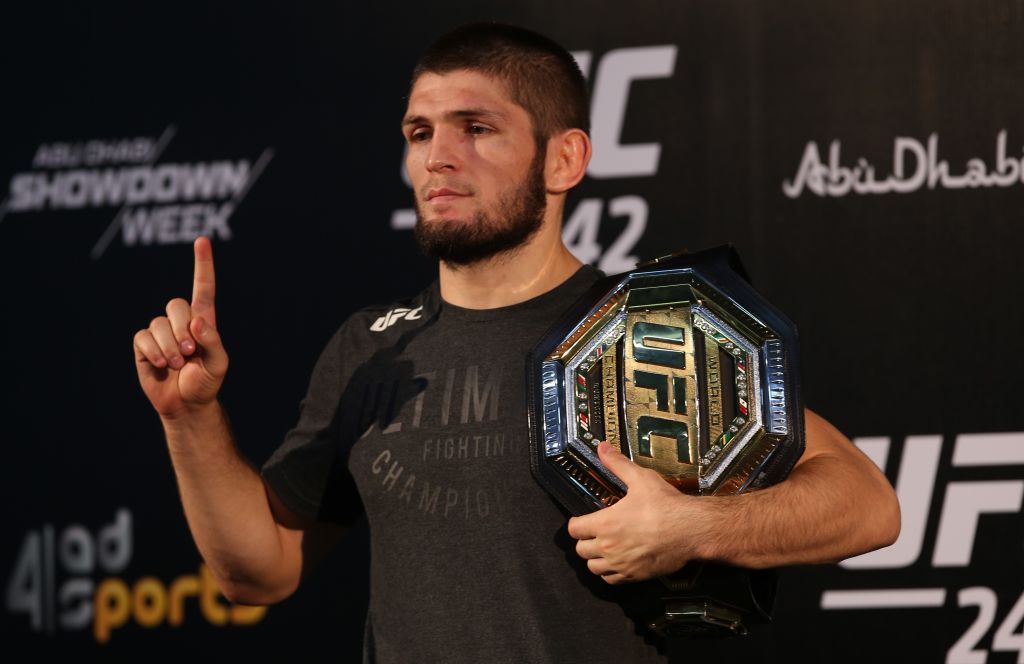 As many fans know, between each time that Nurmagomedov was actually able to get into the octagon and fight, several fights had to be canceled due to an injury. Nurmagomedov, throughout his career in the UFC, had been scheduled to fight Tony Ferguson four times in the past. Each time, the fight got canceled.

Most recently, the two men were supposed to fight at UFC 223, but a week from the fight, Ferguson tripped on a wire and injured his knee, forcing him to withdraw. On April 18, 2020, these two men will finally fight (hopefully). The contracts are signed, and the two men are likely training in preparation for it right now, but due to those four cancellations, many UFC fans are skeptical.

If both men can make it into the octagon, then that's when everyone will breathe a sigh of relief. Until then, April 18, 2020, is just the date that's on the contract. It doesn't necessarily mean that Nurmagomedov or Ferguson will make it to the octagon. UFC fans can only hope that they do.

A preview of Khabib Nurmagomedov-Tony Ferguson
Tony Ferguson has always been regarded as one of the few men who may be able to beat Nurmagomedov, and that's why the fight is so exciting. Ferguson isn't undefeated, but he's on a 12-fight win streak, and he's beaten many high-level fighters, including many opponents that Nurmagomedov's also beaten.

That said, Nurmagomedov is still Nurmagomedov. He's still the man that beat McGregor, Poirier, and others. He's still the guy who wrestled bears as a kid. And Nurmagomedov is still undefeated. That's primarily why most people think that Nurmagomedov's going to win. Vegas agrees with them, and Nurmagomedov is currently the betting favorite.

But Tony Ferguson has something that McGregor and Poirier don't have. Ferguson has a better record for his weight class. A lot of people didn't honestly think that McGregor had a chance against Nurmagomedov. McGregor was a smaller man, and he rarely fought in the division. Ferguson, on the other hand, has fought and won in heavier weight classes, and he's beaten far more people in the division than McGregor or Poirier have.

That shows that Ferguson is a true lightweight fighter, whereas McGregor and Poirier are skilled men who moved up to lightweight from a lower weight class. Because of that, Ferguson is definitely the biggest challenge that Nurmagomedov has had, and it really can go either way.