UFC: Who is Jorge Masvidal's Coach, Mike Brown?
Behind every great fighter is a great coach. Jorge Masvidal, who grew up fighting in backyards, has a great one in Mike Brown. Here's what you need to know about Brown, the man who helped turn fighters like Masvidal into UFC superstars. 

Mike Brown is a former fighter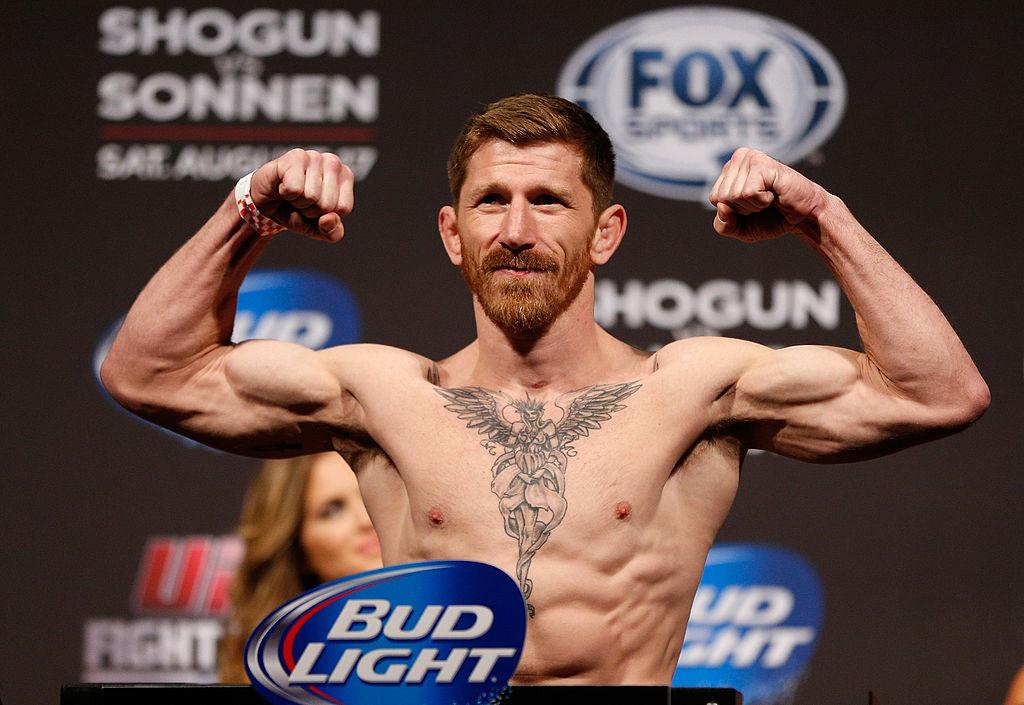 Like many coaches, Brown was a UFC fighter before he became a coach lending his wisdom to new stars such as Jorge Masvidal. He was a successful fighter too.

Brown started fighting in 2001, and he primarily competed in the featherweight division. Back in the early days of the UFC, there were just a few weight classes. The UFC didn't want women and small men competing in the UFC, so MMA for men in the featherweight division primarily happened in other organizations.

The most prestigious of these organizations was the WEC, or World Extreme Cagefighting. Many men who became champions in the UFC fought in the WEC. The most famous of them include Nick Diaz, Jose Aldo, and Urijah Faber.

Mike Brown competed in the same division that Aldo and Faber fought in, and he fought them both. Brown knocked out Faber to win the title, and Brown beat Faber again in their rematch. However, Aldo knocked out Brown in 2009, and that signaled the decline in Brown's fighting career.

Becoming a UFC coach
Aldo remained undefeated after knocking out Mike Brown until he fought Conor McGregor in 2015. But Brown lost four of his next eight fights. Although Brown was still a competitive fighter, Aldo was dominating everyone, and Brown just wasn't as good as he used to be. And so, he made the smart move to retire before he took too much damage.

He still needed to pay the bills, though, so he became a coach instead. He trained at American Top Team, or ATT, as a fighter, so it made sense for him to become a coach there.

Early coaching years with American Top Team
It took him a while to adjust to the different lifestyle, but he and his other coaches quickly turned ATT into a champion factory. In fact, in 2016, he won the Coach of the Year award by Combat Press. Brown won the award due to his role in helping train high-level fighters such as Colby Covington and champions such as Amanda Nunes.

However, at that point, Jorge Masvidal had yet to find his groove. He'd been fighting in the UFC for years, but he hadn't accomplished much. That would soon change.

Mike Brown helps transform Jorge Masvidal
In late 2016 and early 2017, Masvidal, along with his coaches, created a new Jorge Masvidal. Up until that point, he struggled to knock out opponents. Masvidal coasted rather than decisively finishing fights, and that cost him some decisions. That changed under Mike Brown. After he knocked out Donald Cerrone in early 2017, Masvidal was ready to take the main stage and fight for the title.

Masvidal lost two straight fights and took a year off to rethink things. But when he came back, he came back with a vengeance. After knocking out Darren Till in the second round of their fight, Masvidal knocked out Ben Askren in just five seconds with a flying knee.

That was the same move that Brown coached to Masvidal when they trained for the fight. Masvidal didn't let up, and in his next fight against Nate Diaz, he completely dominated Diaz. That win couldn't have happened without Brown and the other ATT coaches in Masvidal's corner.

Whatever Jorge Masvidal is doing with Mike Brown, it's clearly working. And the same is true with Nunes, who's now a champion of two weight classes in part thanks to Brown's coaching. While fights in the UFC may always be uncertain and fighters come and go, what is certain is that Brown has become one of the best coaches in the sport.