UFC: Who Will Jorge Masvidal Fight Next After His BMF Win Over Nate Diaz?
Jorge Masvidal has had a remarkable year in 2019. After losing his final two fights in 2017 to Demian Maia and Stephen Thompson, Masvidal took a 16-month layoff before returning to the Octagon to take on Darren Till in the main event of UFC Fight Night 147 in March. The 34-year-old earned the Performance of the Night, the Fight of the Night, and an upset win in a second-round knockout over Till.
Once again an underdog in his UFC 239 matchup against the previously undefeated Ben Askren, Masvidal again won the Performance of the Night and went viral with the fastest knockout in UFC history, winning the fight with a flying knee in just five seconds. This all led to a UFC 244 main event showdown with Nate Diaz for the BMF title at Madison Square Garden on November 2. Jorge Masvidal came out on top via TKO when Nate Diaz was ruled by doctors to be unable to continue due to a deep gash over his right eye.
Masvidal's stock has never been higher, and he's been completely in the zone all year. So who's up next? Here are his next four potential fights, listed from most to least likely.
Most Likely: A title fight against the winner of Kamaru Usman vs. Colby Covington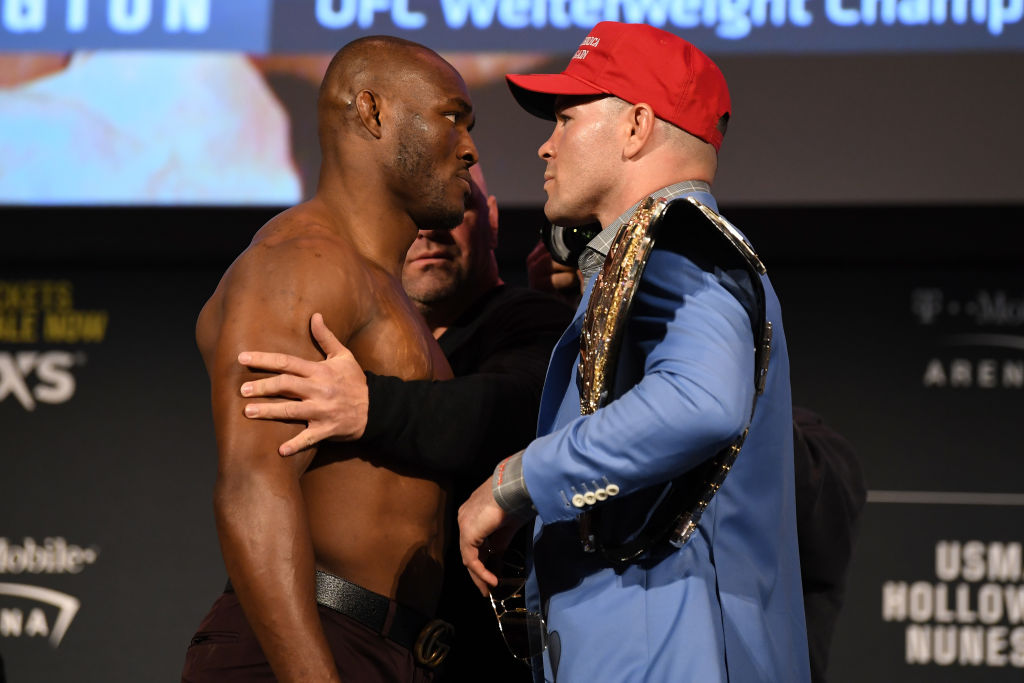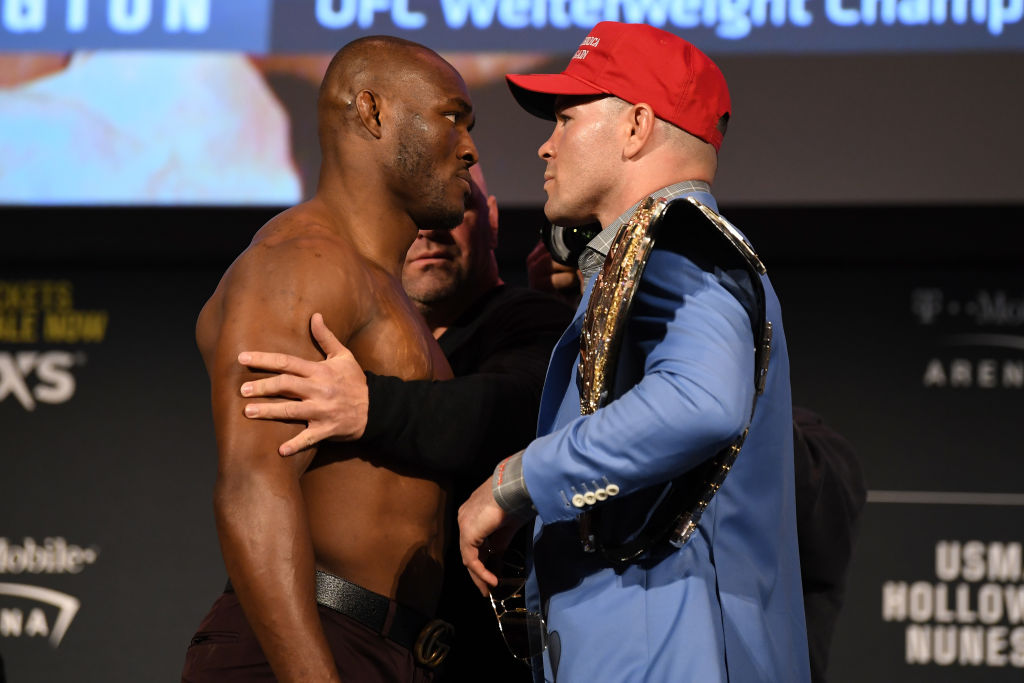 At this point, there is no question that Jorge Masvidal deserves a shot at the UFC Welterweight Championship. Tyron Woodley had his shot and lost to Kamaru Usman at UFC 235 in March, and Colby Covington is next in line with this fight at UFC 245 in December. These three welterweights are currently the only ones ranked higher than Masvidal, who will be the only one in the group who hasn't had a title shot.
Usman and Covington both enter their UFC 245 showdown with matching 15-1 professional records. The winner of that matchup will be the undisputed king of the welterweight division, and Masvidal has earned his shot at the crown.
Less Likely: A rematch with Nate Diaz
The crowd was red-hot for the UFC 244 main event between Jorge Masvidal and Nate Diaz. Unfortunately for the fans in attendance and those around the world who paid to see the fight, the stoppage at the end of the third round felt extremely anti-climactic. Masvidal was clearly winning the fight up to that point, but Nate Diaz is known to do some of his best work in the late rounds of fights. And it didn't feel right that a "Baddest Mother F—–" Championship would be called off due to a cut, even if it was technically the correct decision.
Fans in attendance booed the decision and booed Masvidal as the Rock put the BMF belt around his waist. Jorge Masvidal was quick to point out in the post-fight interview that he'd be happy to "run it back" with a rematch to finish this fight the right way. Nate Diaz expressed that this is what he wants as well, and said in the post-fight press conference that this is the only fight he has any interest in.
Unfortunately for Diaz, Dana White is not interested in an immediate rematch. This was always planned as a one-off non-title-fight main event, and in White's eyes, Masvidal won it cleanly and convincingly.
Highly Unlikely: A super-fight against Conor McGregor or a boxing match with Canelo Alvarez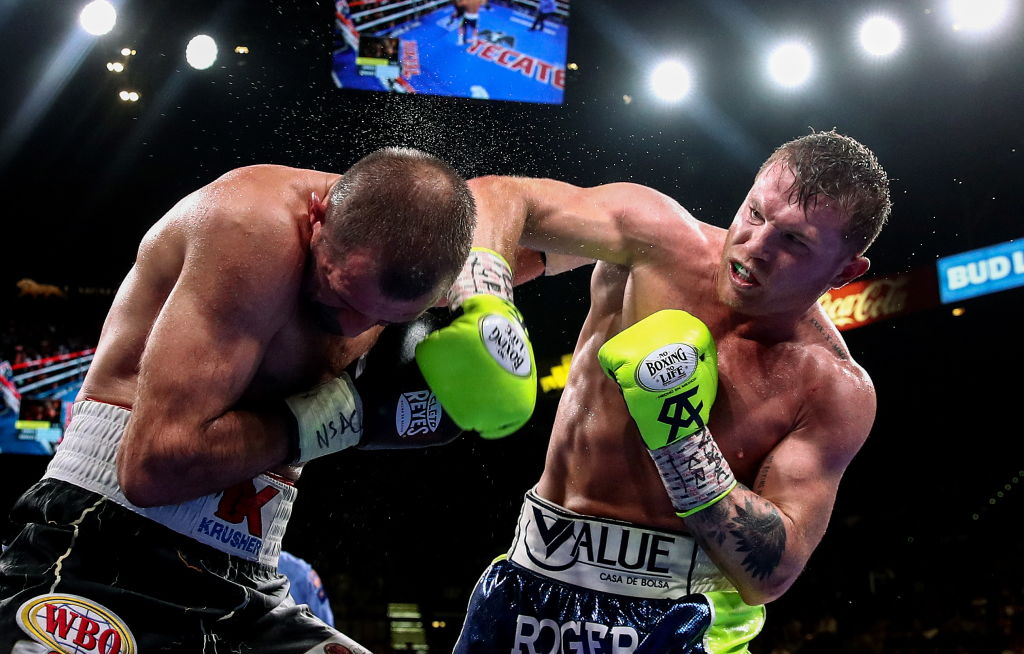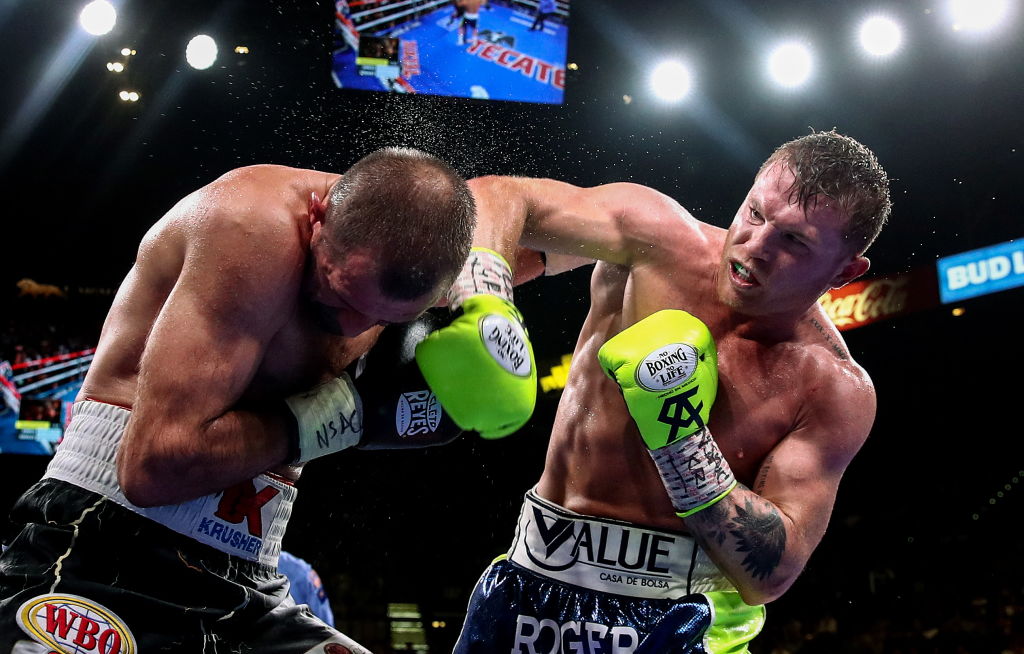 Jorge Masvidal is one of the hottest acts in the UFC right now with three knockout wins in 2019. A fight with Conor McGregor would undoubtedly be a massive draw. But McGregor has only had one UFC fight since 2016, and his natural weight is at 155; it would make more sense for him to get back into fighting shape with a lightweight fight before trying to move up to welterweight again. And if McGregor wins his return fight and Masvidal happens to win the welterweight title, imagine how much bigger this fight could be with a belt on the line.
Hoping to follow in McGregor's footsteps and earn a massive payday in the boxing world, Jorge Masvidal has been calling out Canelo Alvarez for a boxing match. Like the McGregor fight, there's a possibility that this happens someday, but it's highly unlikely it will be Masvidal's next fight.