10 NBA Records That No One Seems to Be Able to Break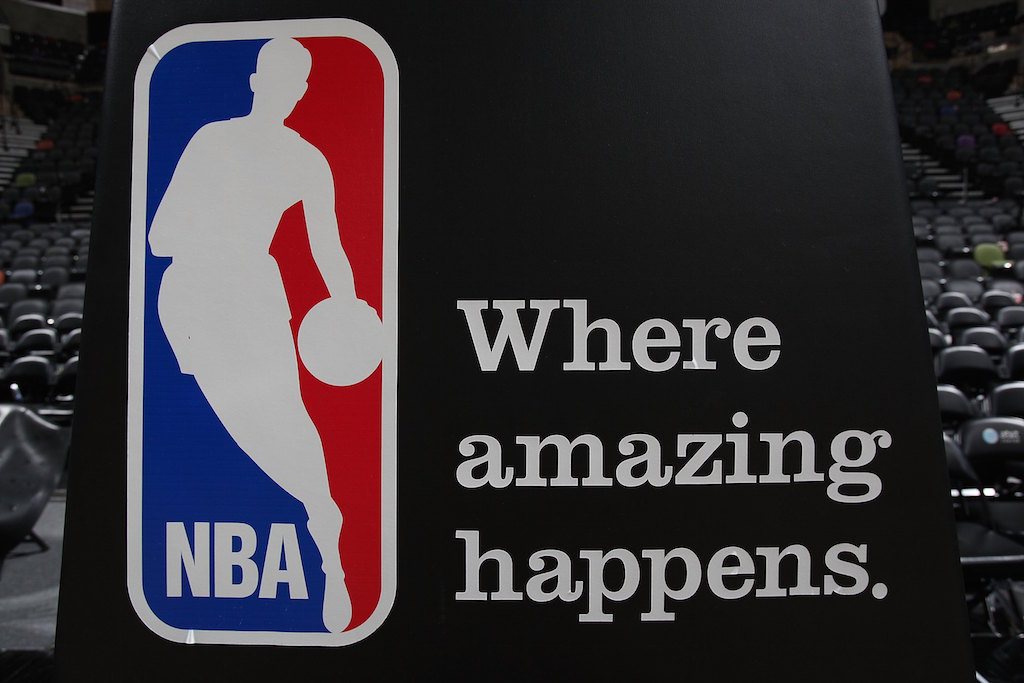 We've already said this a time or two, but records are made to be broken. While some records are relatively within reach (say, minutes per game), others look like they'll remain unchanged for another few decades of NBA play.
It's unlikely that anyone will get as many technical fouls as Rasheed Wallace, whose general attitude and incessant repetitions — think "ball don't lie" or "both teams played hard, my man. Both teams played hard." — made him a singular force, or at least a singular target, for NBA officials. We're not going to talk about those sorts of (in)famous records in this piece, even though we still miss 'Sheed's performances on the hardwood. No, this piece is for some of the most impressive achievements in hoops history, the sort of milestones passed only and exclusively by legends.
With that said, here are the 10 most unbreakable records in NBA history.
1. Highest single-season scoring average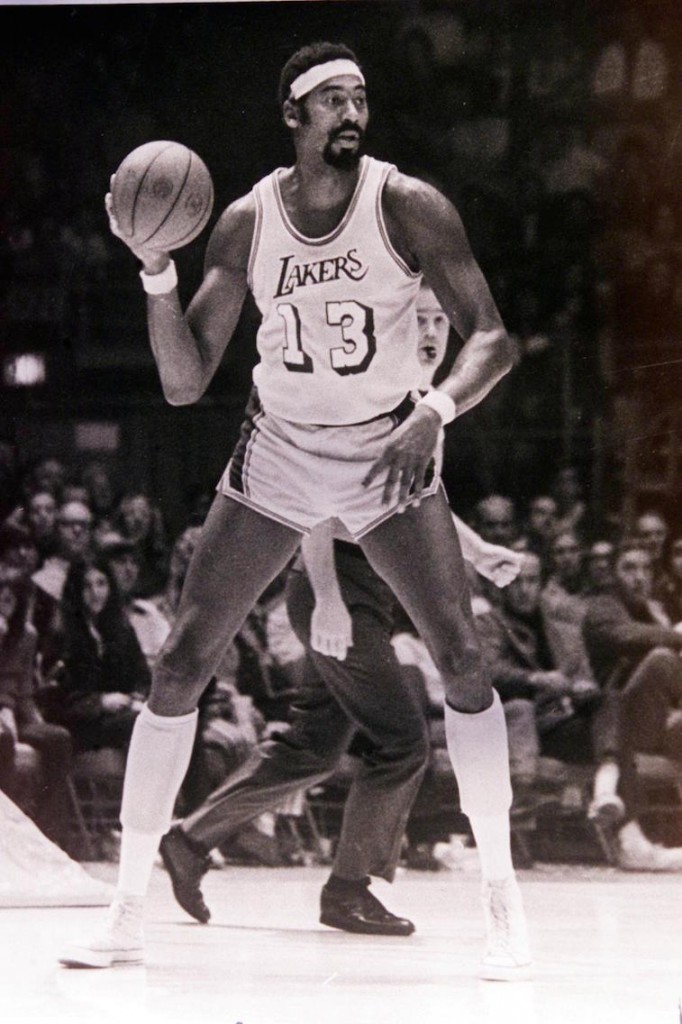 Record: 50.36
Held by: Wilt Chamberlain
Wilt "The Stilt" holds the top four single-season scoring averages in NBA history, and no player has even come close to his record setting 1961–62 season. Over the last 25 years, the next closest per game scoring average was Kobe Bryant's 35.4 points per game in 2005–06.
2. Most points in a single game

Record: 100
Held by: Wilt Chamberlain
Chamberlain had six career games with 70 or more points, and no other player in league history has had more than one. None were more impressive than his 100-point effort on March 2, 1962, though. The next closest single-game scoring total has been Kobe Bryant's 81-point performance on January 22, 2006.
3. Most career rebounds

Record: 23,924
Held by: Wilt Chamberlain
Not only will this record never be broken, we can't envision a scenario where another player even comes close. When Tim Duncan retired this offseason after 19 seasons in the league, he was 8,833 rebounds behind Chamberlain. The current leader among active players is Dwight Howard with 11,133 boards.
4. Most career assists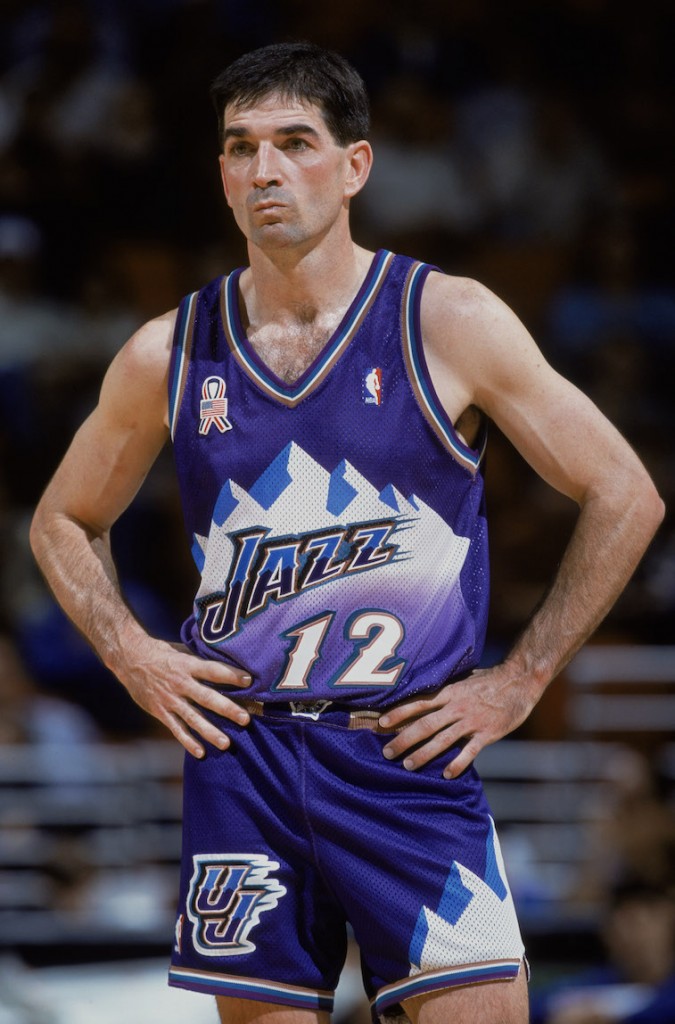 Record: 15,806
Held by: John Stockton
If you saw Stockton walking down the street, our guess is that you would never believe that he holds two unbreakable NBA records and is one of the greatest point guards in NBA history. The active career leader is Andre Miller, whose 8,524 assists are just over half of Stockton's total, and the next closest player, 31-year-old Chris Paul, has only 7,688 career assists.
5. Most career steals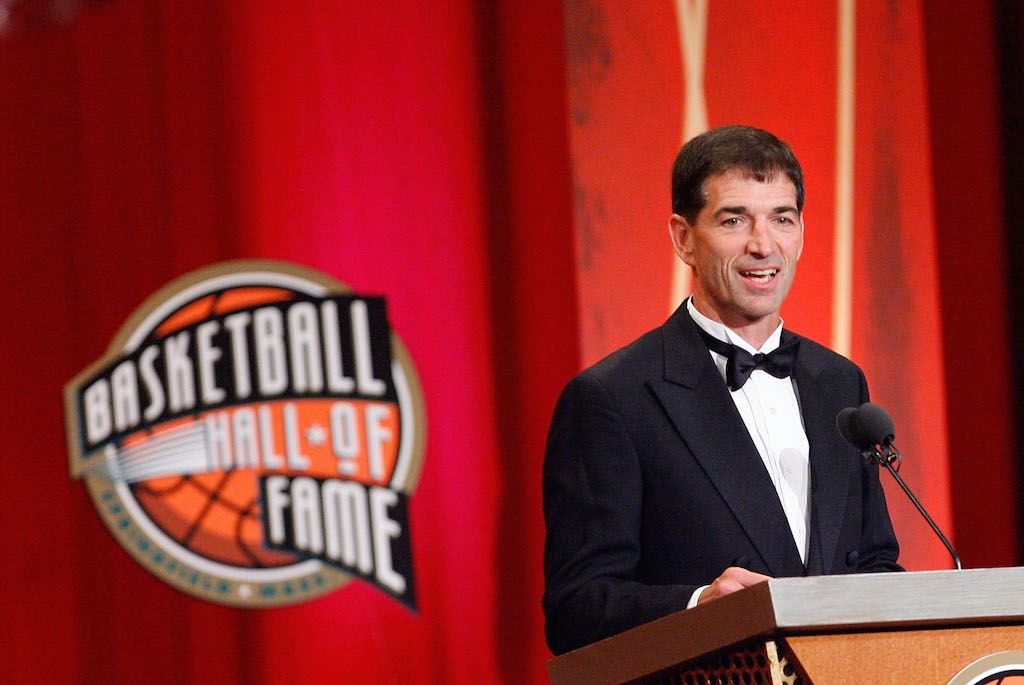 Record: 3,265
Held by: John Stockton
Like his career assists record, Stockton's record of 3,265 career steals is also untouchable. The next closest active player is Chris Paul, whose career is on the back nine, with 1,793 career steals.
6. Most consecutive NBA titles
Record: 8
Held by: Boston Celtics
To put a little perspective on this record, no other NBA franchise has won more than three consecutive titles. This record will stand the test of time.
 7. Most career NBA titles (single player)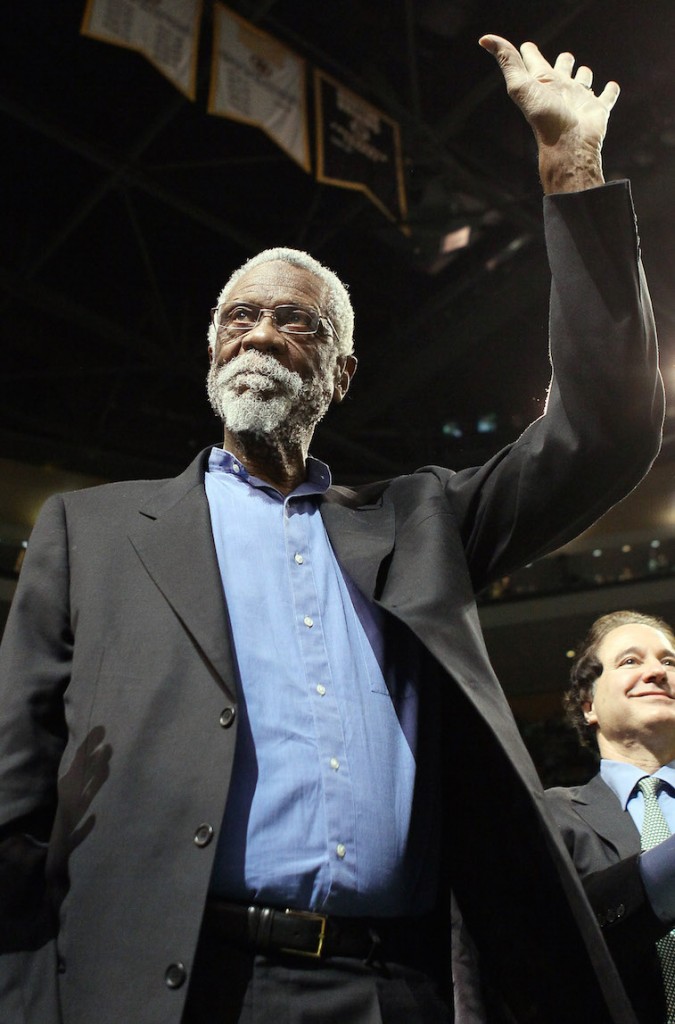 Record: 11
Held by: Bill Russell
It's hard to imagine a player reaching double-digit NBA titles ever again. The players with the best chance are 31-year-old LeBron James, who currently has  three rings on his resume, and 28-year-old Stephen Curry, who has just one ring. For either player to have a chance, they would have to reel off seven or eight championships in a row before their 40th birthday — not going to happen.
8. Most career NBA titles (coach)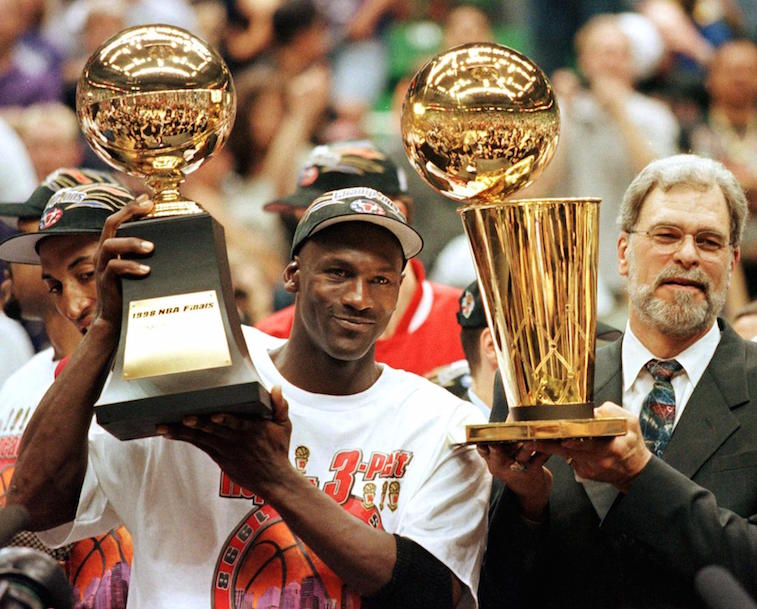 Record: 11
Held by: Phil Jackson
Jackson's 11 career titles as an NBA head coach are six more than the active career leader, 67-year-old San Antonio Spurs head coach Gregg Popovich. Don't expect to see this record be broken anytime soon.
9. Most wins in a single season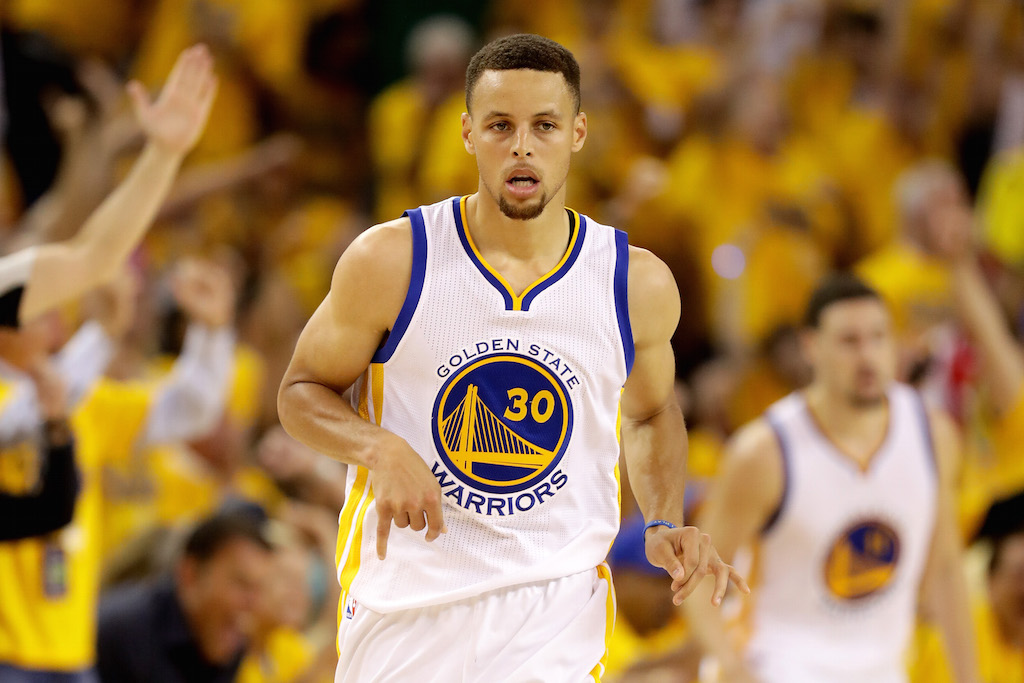 Record: 73
Held by: Golden State Warriors
The 2015–16 Warriors set a new record for most wins in a single-season, but came up short against LeBron James and the Cleveland Cavaliers in the NBA Finals. While the Warriors broke a record that we had previously said was unbreakable, we just don't see them (or anybody else) ever winning 74 games in one year.
10. Longest winning streak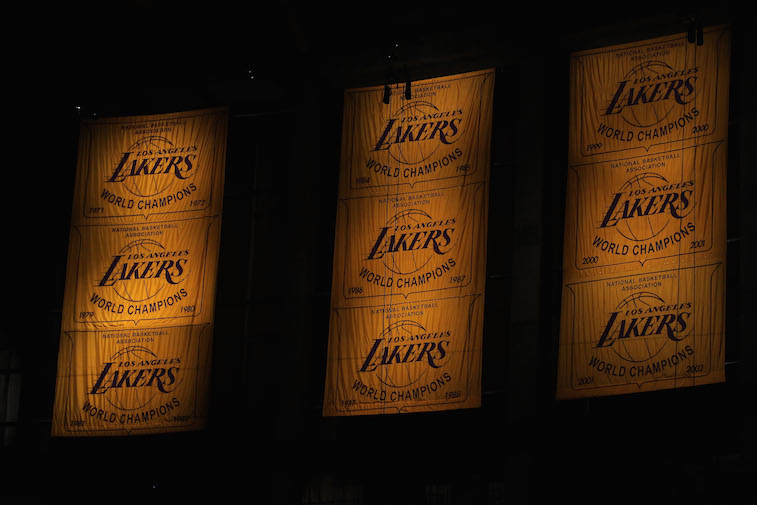 Record: 33 games
Held by: Los Angeles Lakers
The Golden State Warriors came within five games of the 1971–72 Los Angles Lakers' record 33-game winning streak, but this is another record we simply do not see going down anytime soon. The current NBA is simply too competitive for a team to go on what would amount to a two-month winning streak.
Statistics courtesy of Basketball-Reference.