Nikita Mazepin, Russian F1 Driver and Son of Billionaire Oligarch, Defended by Haas
Formula 1 driver Nikita Mazepin is attempting to drive away from politics.
He may not have enough speed.
The son of a billionaire Russian oligarch with close ties to Russian President Vladimir Putin, the Haas driver attempts to retain his offseason focus and seat.
But with Russian soldiers invading Ukraine and threatening on March 1 to encircle the capital, Kyiv, Mazepin is getting caught up in the calamity.
Haas is putting up a valiant defense for the lone Russian F1 driver.
Nikita Mazepin's F1 career could be jeopardized over the Russian army's invasion of Ukraine
The FIA is on an attack. On March 1, the motorsports organization staged a meeting to determine Mazepin's driving status for 2022.
Considering Putin's international backlash for his decision to uncoil his troops against Ukraine, Mazepin should have remained silent.
But, in what appeared to be a gesture of separation from his homeland's actions, Mazepin put himself in the middle of a controversy.

According to the Daily Mail, Mazepin said he still held out hopes the Russian Grand Prix would be rescheduled, adding, "I have always been a big supporter of sports without politics."
Jeremy Clarkson didn't like the comment. The ex-Top Gear host responded by calling Mazepin a" "f***ing r****d."
Should Mazepin be allowed to compete next season?
Or should he be another Russian sanction?
Already, F1 canceled its Sept. 25 event at Sochi, and Russian soccer teams, among many other athletes, have been banned from international sporting events.
Entertainers are canceling tour stops in Russia.
Guenther Steiner: 'I heard about the tweet from Jeremy Clarkson … Maybe it was done in a moment of rage or something'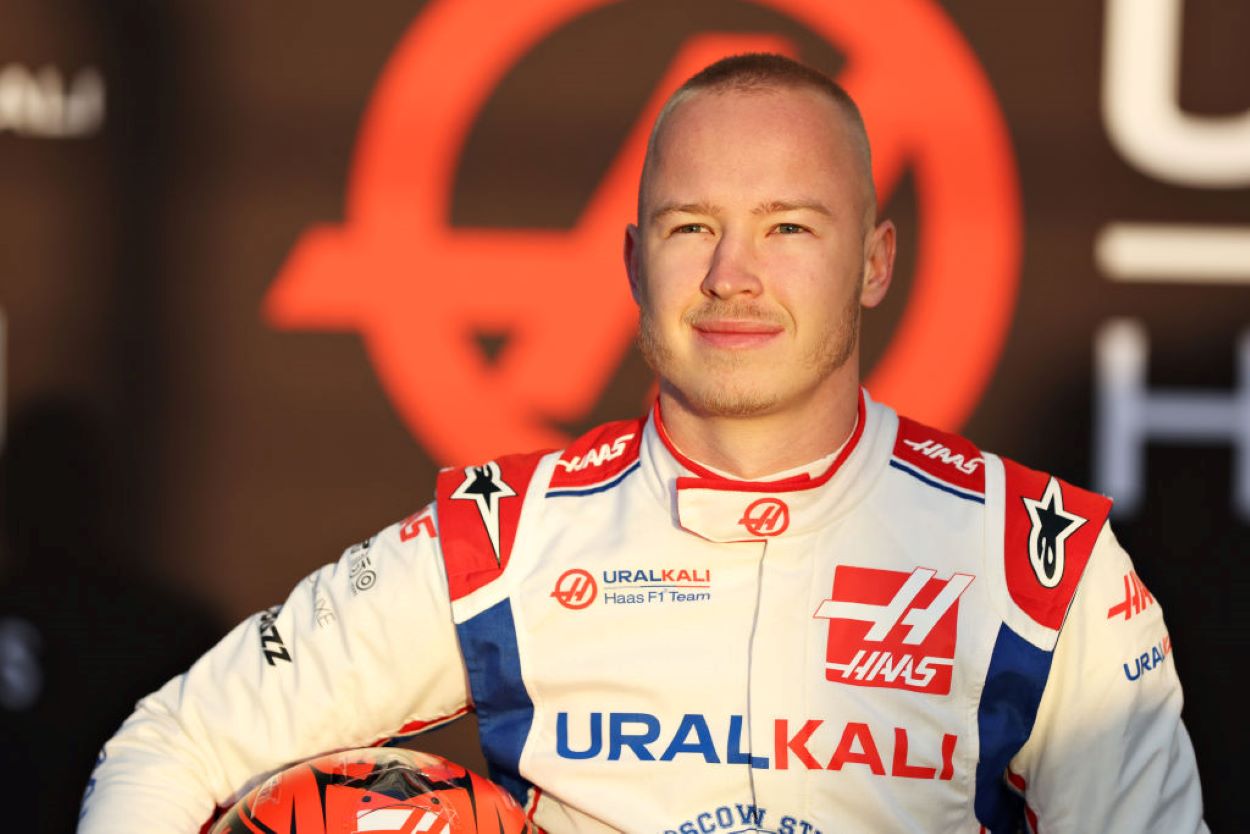 Haas principal Guenther Steiner has formed a defensive perimeter around his sophomore F1 driver.
However, the organization did remove the Uralkali brand from its new racing machine when it tested at Barcelona. Mazepin's father, Dmitry Mazepin, is the founder of Uralkali and a close associate of Putin's.
"I heard about the tweet from Jeremy Clarkson about it," Steiner said, reported by Yahoo. 'Maybe it was done in a moment of rage or something because it was quite direct. The best thing is to not look at what is there because, at the moment, he has nothing to do with this.
"We just need to crack on and see where this ends up and work through it. Hopefully, he (Mazepin) can keep his head up and keep on going."
Clarkson on Mazepin's 2022 driving opportunity: 'Go and race in Russia alone'
Not if Leonid Kostyuchenk has anything to do with it. The president Automobile Federation of Ukraine demands the FIA take immediate action. The association is not only backing the Sochi cancelation, but it wants the FIA to take more steps.
That includes banning all Russian and Belarusian F1 drivers from competing in foreign countries. FIA President Mohammed Ben Sulayem, who was scheduled to chair the emergency meeting on March 1, publicly offered support to Kostyuchenk.
Clarkson also is eagerly awaiting the news of Mazepin's 2022 fate.
He's calling for Mazepin, who has yet to finish better than 14th in 21 F1 starts, to "go and race in Russia alone."
His family can afford it.
Like Sportscasting on Facebook. Follow us on Twitter @sportscasting19.
RELATED: F1's New Conformity Rules for 2022 Spark Garage Debates on How Much Creativity Individual Teams Will Possess Going Forward