15 Big-Name NFL Players Who Deserve a Massive Pay Raise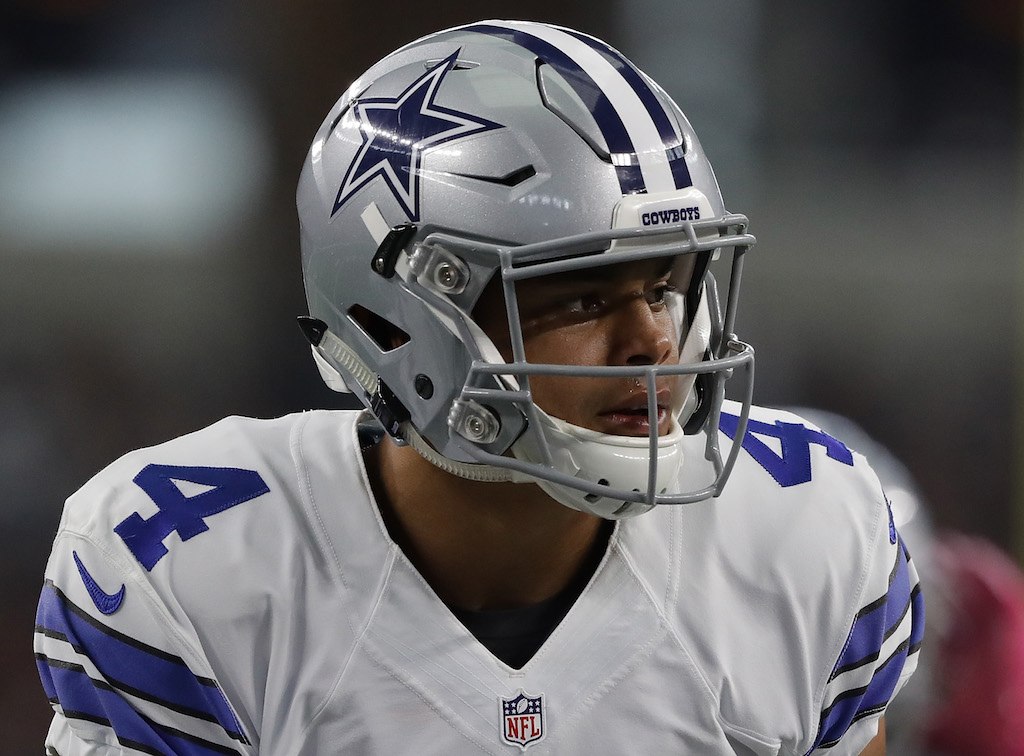 This may sound outlandish to the general public, but there are dozens of NFL players who are severely underpaid. To the naked eye, it may seem like NFL players are spoiled as they make millions of dollars to play a game. But given what they put their bodies through on a daily basis, they absolutely earn every penny of their contracts.
On top of that, the average length of an NFL career is only 3.2 years, and the vast majority of player contracts around the league come with minimal guarantees. So, contrary to popular belief, most NFL players do not make enough money over the course of their careers to fully retire when they are done playing football.
Nevertheless, we still see players land life-changing contracts every year. And as contracts and salaries continue to grow around the league, more and more players fully deserve a pay raise. Some guys are playing out the final years of their rookie contracts, and some guys like Dallas Cowboys quarterback Dak Prescott have simply outplayed their current contract. Regardless of their situation, these 15 big-name, underpaid NFL players all deserve massive pay raises in the very near future.
1. Antonio Brown, WR, Pittsburgh Steelers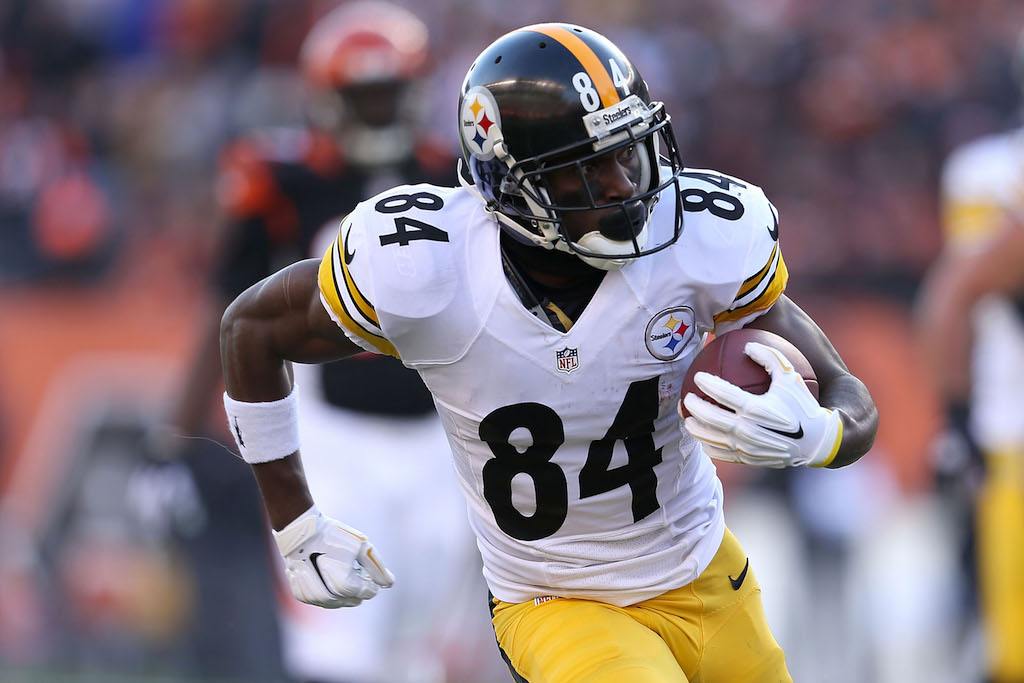 PFF grade (position rank): 88.9 (3)
2016 cash earnings: $6.25 million
The Steelers were extremely wise to sign Antonio Brown to a contract extension back in 2012. At the time, the move seemed questionable as the team bypassed re-signing Mike Wallace — then their No. 1 wideout — in favor of keeping Brown, who was a relatively unknown commodity. Now, Brown is undisputedly the best all-around wide receiver in the league.
When you compare what Brown earns to what guys like Demaryius Thomas, Julio Jones, Dez Bryant, A.J. Green, T.Y. Hilton, and Doug Baldwin earn, it almost seems criminal. As training camp opens, Brown has made it clear that he wants a new deal, and by all indications, the Steelers will do right by the three-time All-Pro this coming offseason. Expect to see Brown become the highest-paid wide receiver in NFL history in the near future.
2. Odell Beckham Jr., WR, New York Giants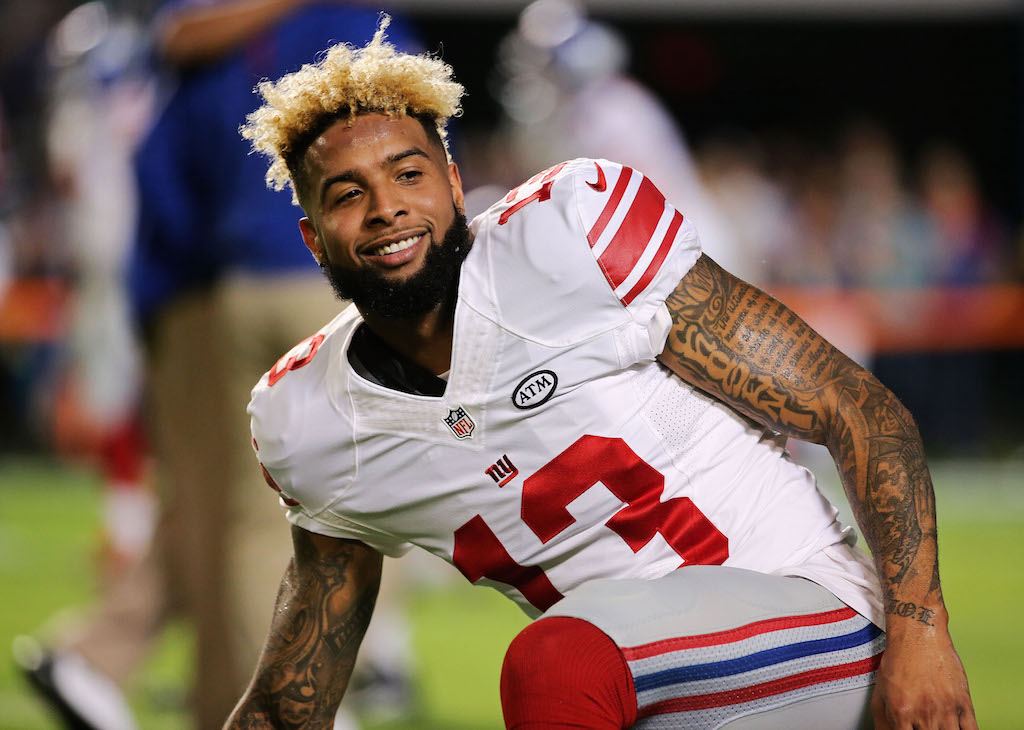 PFF grade (position rank): 84.5 (9)
2016 cash earnings: $1,366,018
Odell Beckham Jr. may cause the Giants some headaches at times with his immaturity, but there is no denying that he is an elite talent who is fully capable of single-handedly altering the outcome of games. He is currently in the third year of his rookie deal, and with his standing as one of the top-three wide receivers, Beckham is fully deserving of a massive pay raise.
We expect the Giants to lock Beckham up to a long-term deal sometime between now and the start of the 2017 season. What could ultimately happen here is a situation where New York waits to see what kind of deal the Pittsburgh Steelers give to Antonio Brown before they jump into negotiations with Beckham.
3. Michael Bennett, DE, Seattle Seahawks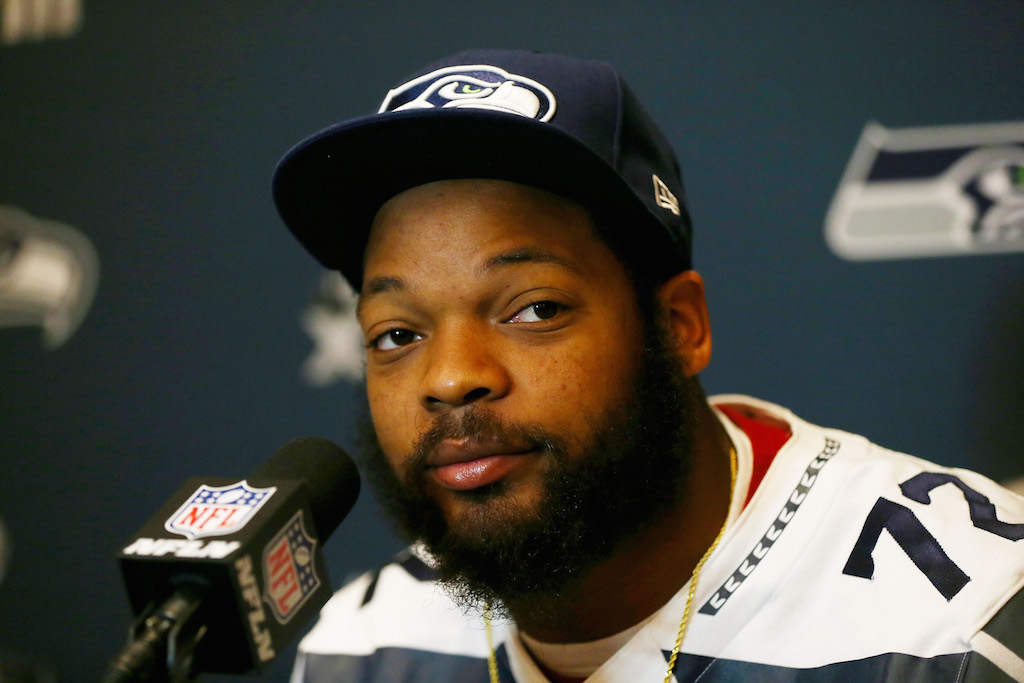 PFF grade (position rank): 85.7 (11)
2016 cash earnings: $5 million
The former undrafted free agent out of Texas A&M took a little longer to develop than some, but once things clicked for him, Michael Bennett became a defensive force. Over the last couple of years, Bennett makes it clear that he firmly believes he is underpaid and under-appreciated. And we fully agree.
Bennett signed a four-year, $28.5 million deal with the Seahawks back in 2014, and while the contract seemed fair at the time, it is now well below market value for a player of Bennett's caliber. We greatly respect Bennett given that he refuses to hold out during his quest for a new contract, but at the end of the day, he may have to resort to such actions this coming offseason to get the deal he deserves.
4. Aaron Donald, DT, Los Angeles Rams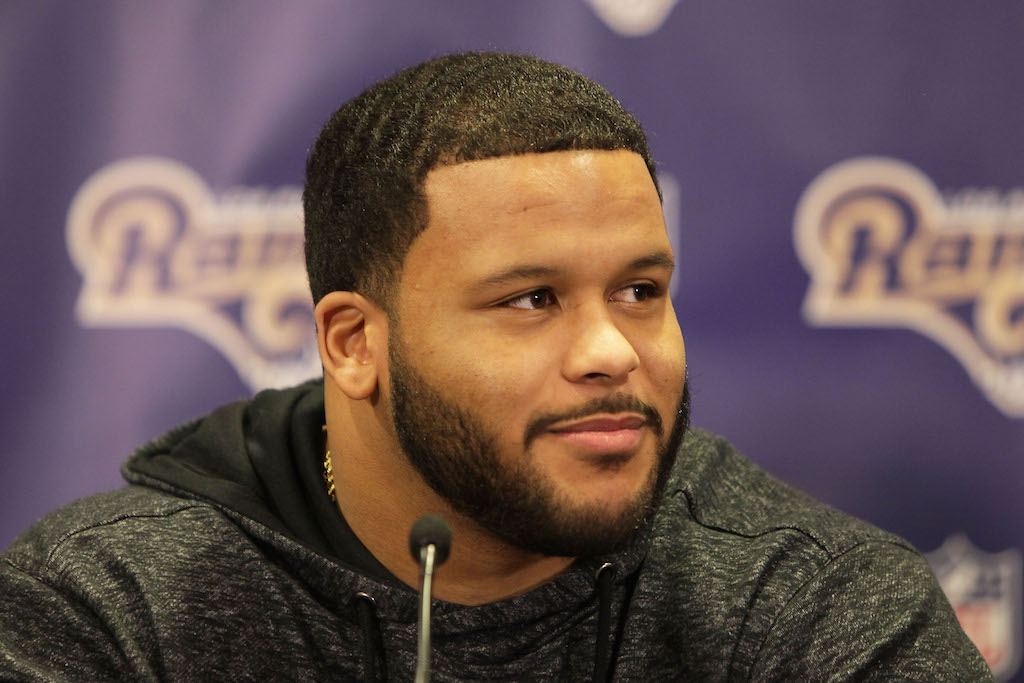 PFF grade (position rank): 95.5 (1)
2016 cash earnings: $1,341,500
Guys like J.J. Watt and Von Miller get more media attention and accolades, but Aaron Donald may just be the best defensive player in the National Football League. In 2015, Donald received a perfect 99.9 grade from Pro Football Focus, and he finished second to Watt in the NFL Defensive Player of Year voting. And he is well on his way to grading out as the top interior defensive lineman in the league again in 2016.
The 25-year-old defensive tackle is the best interior pass rusher in the game, and he is equally dominant against the run. The Rams have Donald under contract for two more years (including his fifth-year option), which means that he will likely be severely underpaid through the 2018 season. When Donald does land a contract extension, though, expect to see it make him the highest-paid defensive player in the NFL.
5. Rob Gronkowski, TE, New England Patriots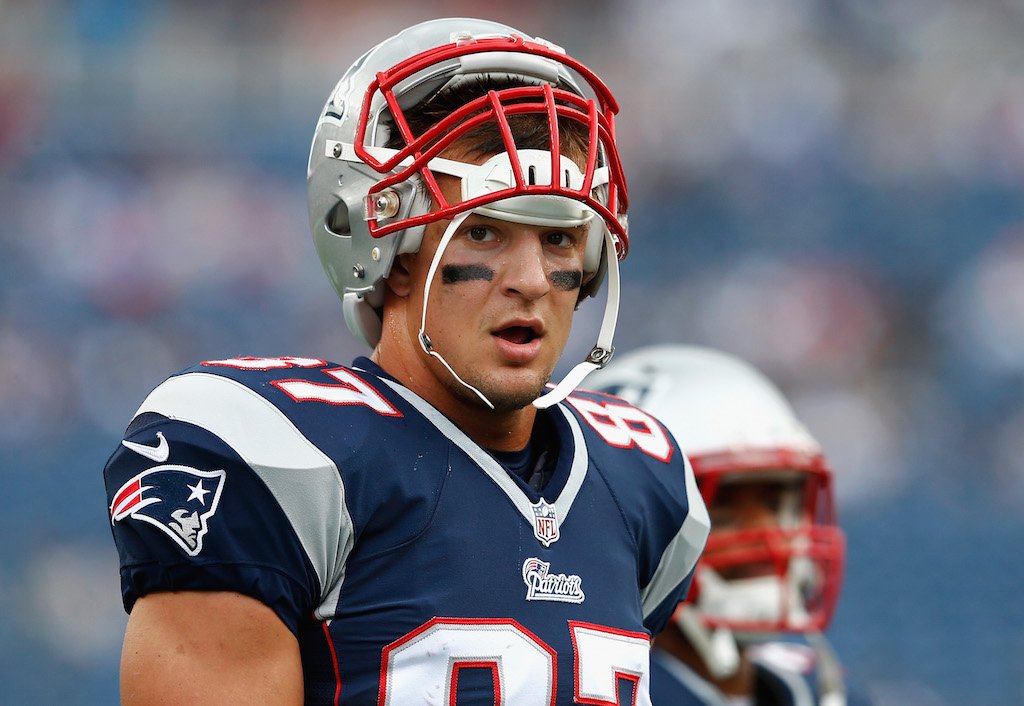 PFF grade (position rank): 88.2 (2)
2016 cash earnings: $2,968,750
Rob Gronkowski has already landed a hefty contract extension from the Patriots, but when you compare his earnings to other tight ends around the league, it quickly becomes clear that the four-time All-Pro is vastly underpaid. The reality of the situation is that there just isn't another tight end in the game that is on Gronkowski's level, and when the Patriots have him in their lineup, they are incredibly difficult to beat.
The one knock on Gronkowski is his injury history. Nonetheless, if he continues at his current pace, the former Arizona Wildcat will go down as the greatest tight end in NFL history — and he deserves to be paid as such.
6. Zack Martin, OG, Dallas Cowboys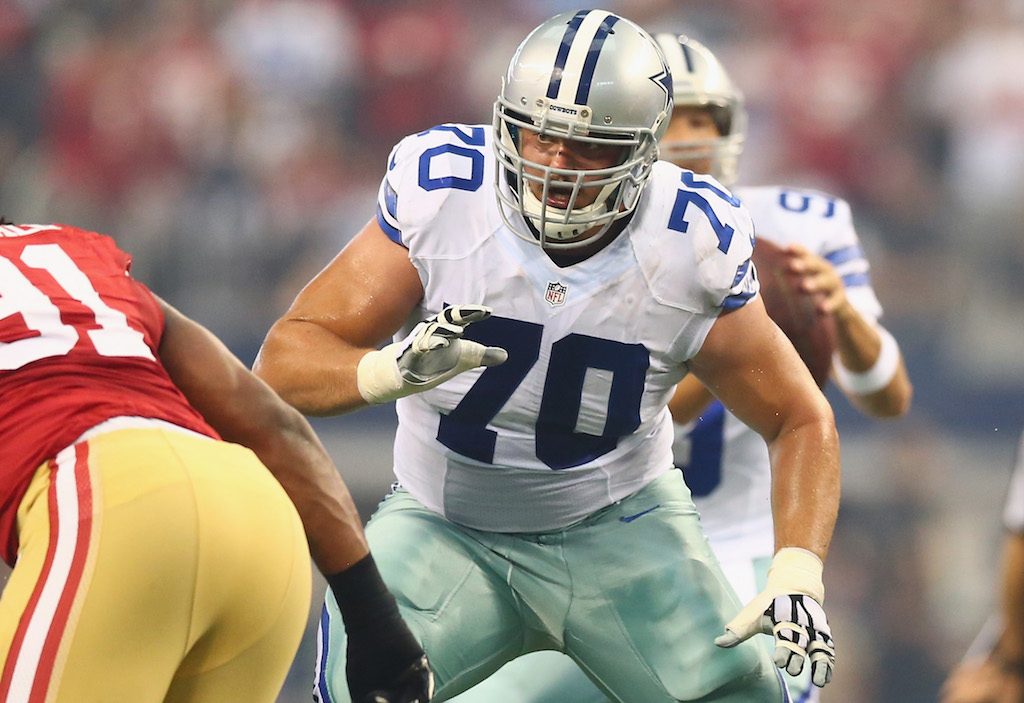 PFF grade (position rank): 88.7 (3)
2016 cash earnings: $1,235,255
If Jerry Jones got his way during the 2014 NFL Draft, Zack Martin would likely play for another franchise. Luckily for the Cowboys, Jones trusted his personnel staff, and as a result, the team landed a perennial All-Pro offensive guard.
Martin is currently in the third year of his rookie contract, and the Cowboys reportedly are fully committed to locking up the former Notre Dame offensive lineman this offseason. Expect to see Martin land a deal that rivals the contract Kelechi Osemele signed with the Oakland Raiders last offseason.
7. Derek Carr, QB, Oakland Raiders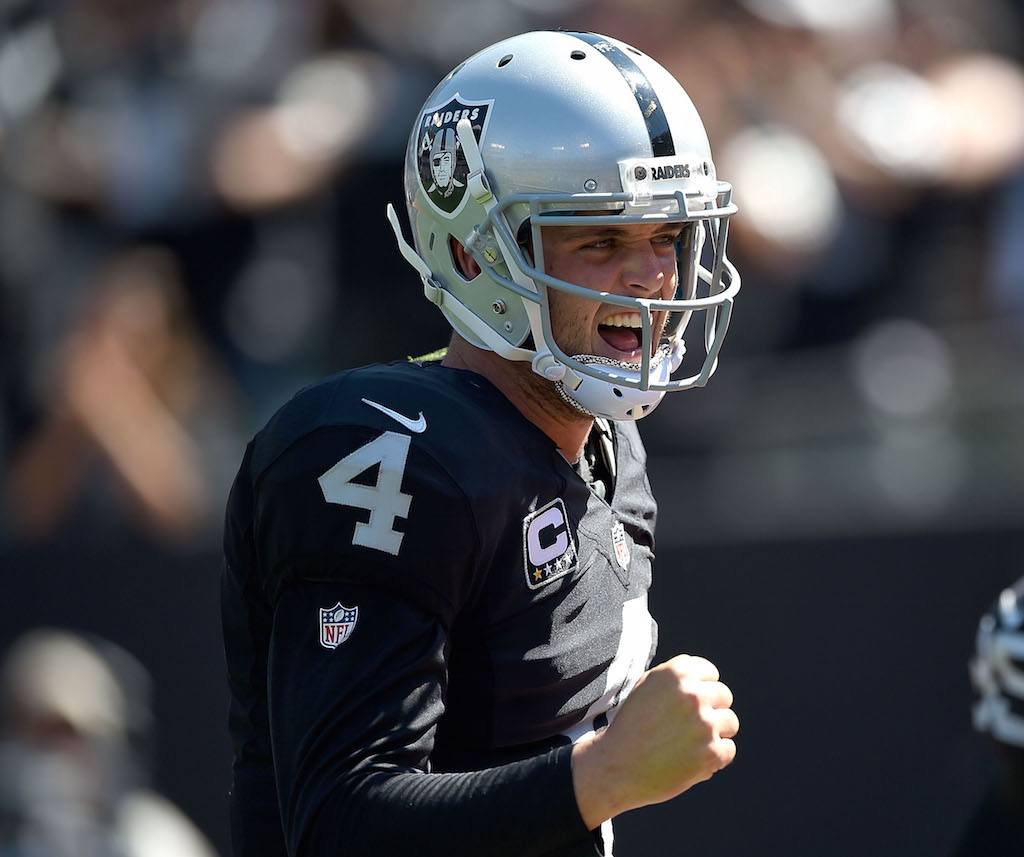 PFF grade (position rank): 86.1 (7)
2016 cash earnings: $908,346
In his third NFL season, Derek Carr has emerged as a bona fide franchise quarterback. He has led the Raiders to an 11-3 overall record while throwing for 25 touchdowns and only six interceptions. More importantly, under his guidance, Oakland has clinched a spot in the AFC Playoffs for the first time since 2002.
Carr still has one year left on his rookie contract, but he will likely sign an extension this offseason that matches or exceeds the deal Andrew Luck signed with the Indianapolis Colts last offseason.
8. Malcolm Butler, CB, New England Patriots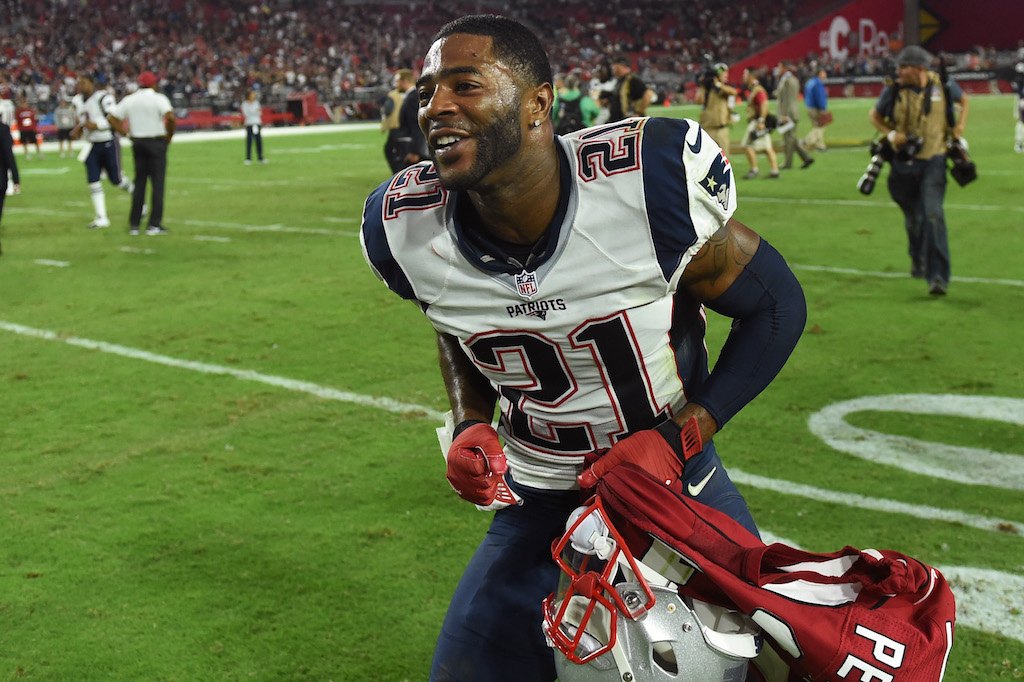 PFF grade (position rank): 88.7 (4)
2016 cash earnings: $600,000
Malcolm Butler may be the most underpaid player in the entire league. He has emerged as a legitimate All-Pro-caliber cornerback, and still plays on the league minimum deal he signed with the Patriots as an undrafted free agent back in 2014. Butler may be a year or so away from receiving his big payday. However, when he does, he should become one of the highest-paid defensive backs in NFL history.
9. Chris Harris Jr., CB, Denver Broncos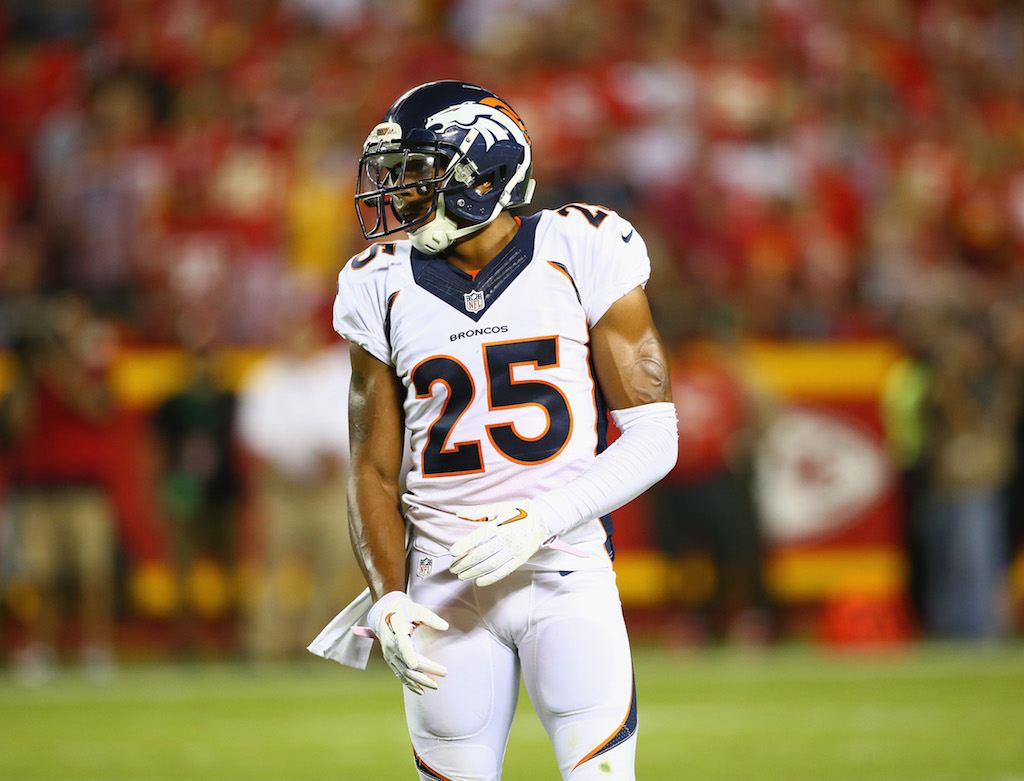 PFF grade (position rank): 91.9 (1)
2016 cash earnings: $7 million
Chris Harris Jr. has been one of the most underpaid NFL players ever since he entered the league as an undrafted free agent in 2011. After playing almost four seasons on league minimum salaries, Harris landed a contract extension from the Broncos in December 2014 that was well below market value for a player of his caliber.
The former Kansas Jayhawk continues to grade out as one of the (if not the) top cornerbacks in the league, yet there will be 22 other cornerbacks around the league earning more cash than the two-time All-Pro in 2016. While we feel compelled to commend Harris for giving the Broncos a hometown discount, we also feel like he did himself a disservice by agreeing to sign his current contract.
10. Khalil Mack, OLB, Oakland Raiders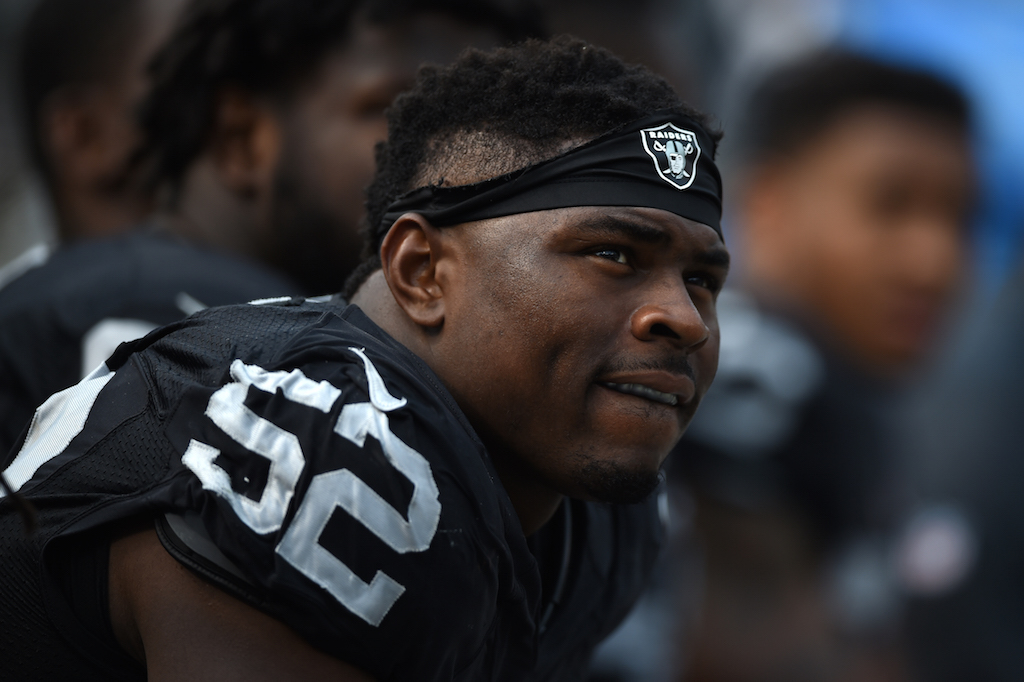 PFF grade (position rank): 93.4 (1)
2016 cash earnings: $2,117,909
In just three seasons, Khalil Mack has developed into one of the premier defensive players in the NFL. He is versatile enough to play multiple positions (he made the 2015 All-Pro team as a defensive end as a linebacker), and when it comes down to it, he is the type of player franchises build around.
Contractually speaking, when his fifth-year option is factored in, the Raiders still have Mack under contract for another two years (through the 2018 season). However, we fully expect them to sign the 2015 All-Pro to a long-term extension well before then. Given that he has played at a level that would suggest he is a future Hall of Famer, Mack will undoubtedly become one of the highest-paid players in league history in the near future.
11. David Johnson, RB, Arizona Cardinals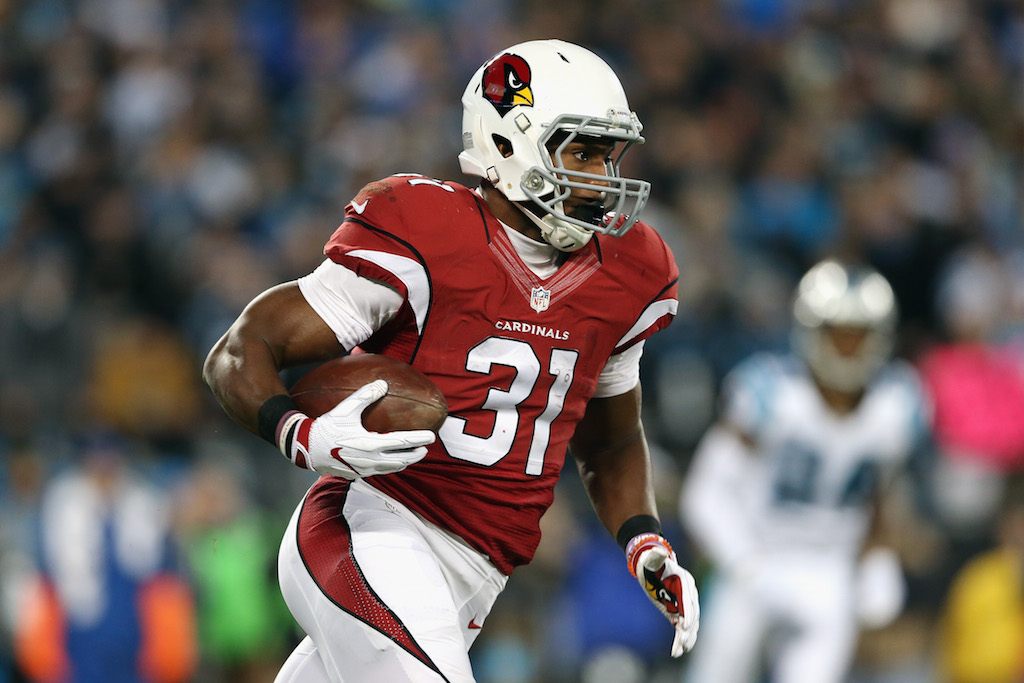 PFF grade (position rank): 83.8 (3)
2016 cash earnings: $549,000
In his second NFL season, David Johnson has emerged as one of the unquestioned top-three running backs in the NFL. He is a legitimate three-down back; a threat between the tackles and as a receiver out of the backfield. As a former third-round pick, Johnson is slated to earn less than $1 million per season through 2018. Given his value to the Cardinals, the former Northern Iowa running back clearly deserves a hefty pay raise.
12. Kam Chancellor, S, Seattle Seahawks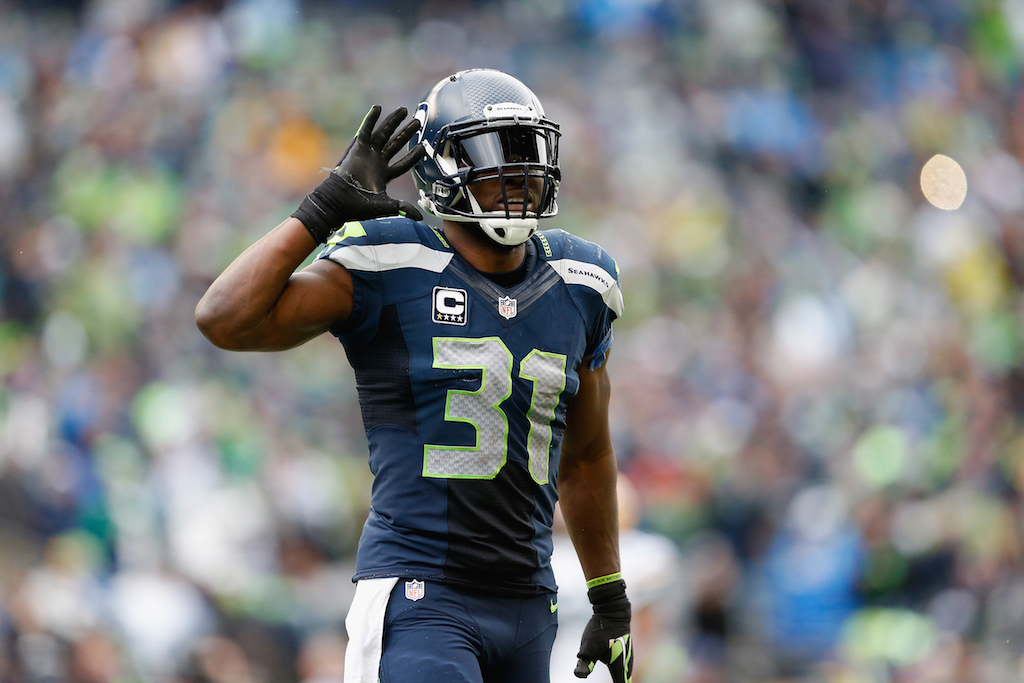 PFF grade (position rank): 90.4 (3)
2016 cash earnings: $5.1 million
In 2015, while Kam Chancellor held out for the first two weeks of the season, we all received an up-close glimpse at what life would look like for the Seahawks without the All-Pro safety in their secondary. To the surprise of few, it wasn't pretty. The Seahawks lost both games they played without Chancellor, giving up 61 total points in the process. When the 28-year-old safety returned to the team, the Seahawks' defense returned to the dominant form that led them to a Super Bowl title in 2013.
In 2016, Chancellor is scheduled to take home just $5.1 million. When you consider the value he brings to the Seahawks as a player and leader, it's easy to see why the former Virginia Tech standout deserves a substantial pay raise.
13. Le'Veon Bell, RB, Pittsburgh Steelers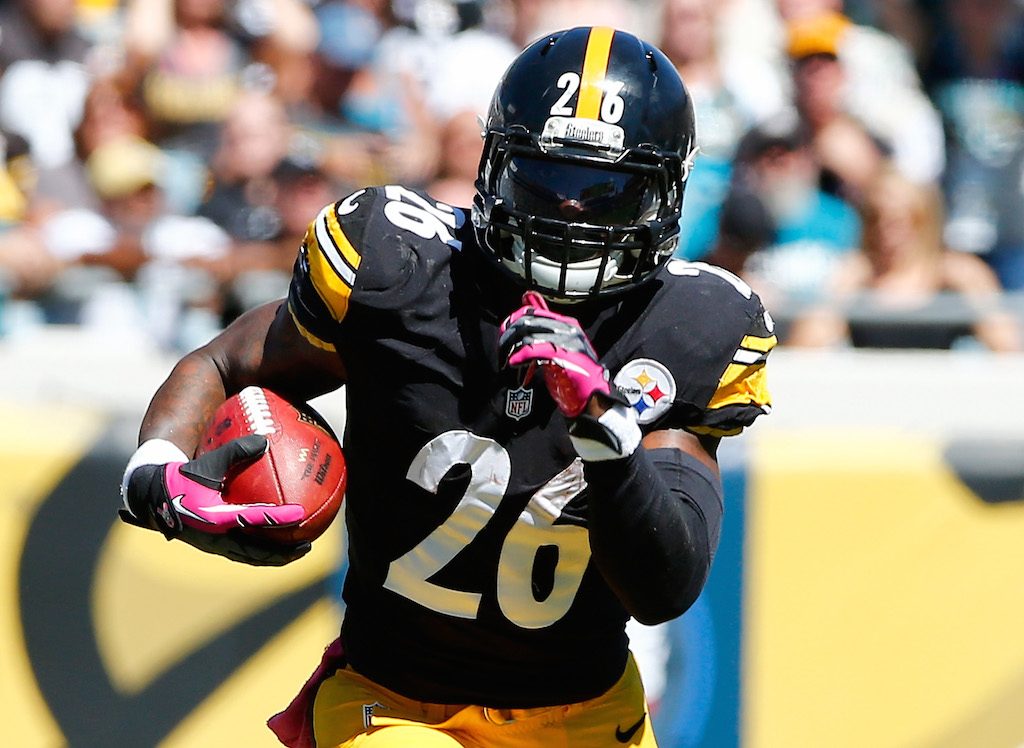 PFF grade (position rank): 90.4 (3)
2016 cash earnings: $853,147
If Le'Veon Bell, who is arguably the best running back in the league, didn't have two drug-related suspensions on his resume, he would likely have already landed a massive contract extension. Instead, the 24-year-old running back will likely have to play the 2017 season on the Steelers' franchise tag. Regardless, if Bell stays healthy and out trouble, he should land a fair contract extension in time for the 2018 season.
14. Casey Hayward, CB, San Diego Chargers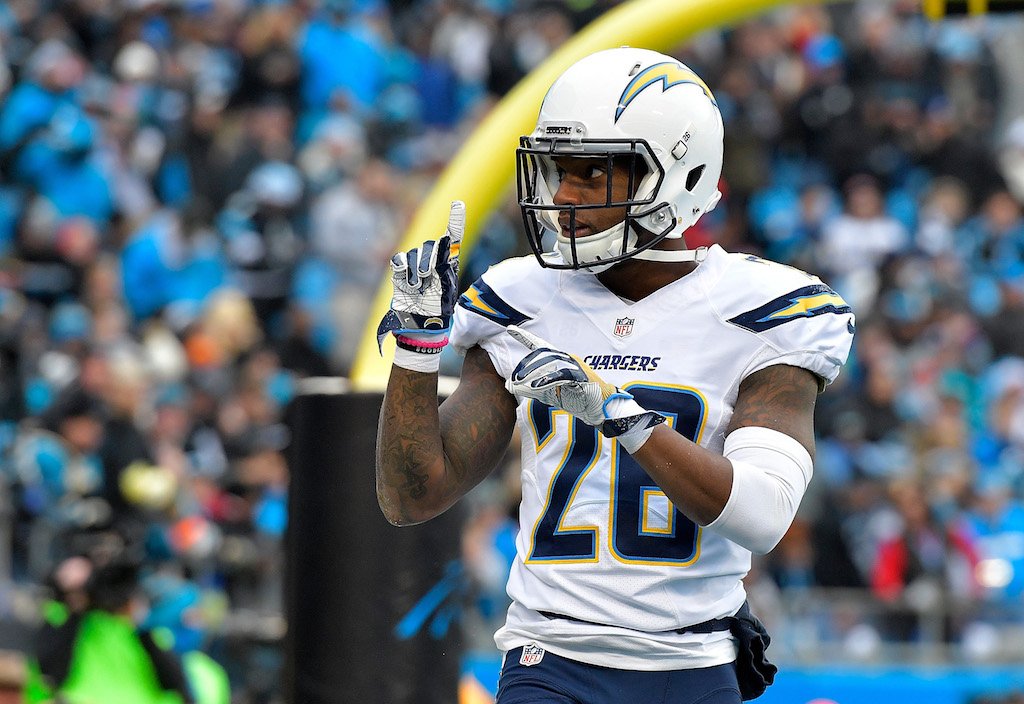 PFF grade (position rank): 88.8 (3)
2016 cash earnings: $6.8 million
The San Diego Chargers signed Casey Hayward to a three-year, $15.3 million contract last offseason, and the former Vanderbilt cornerback is wildly exceeding expectations. As the 28th-highest paid corner in the league, he has an excellent chance at earning All-Pro honors at the end of the season. Given that he just signed his contract, Hayward will more than likely have to play at least one more season before renegotiating a better deal.
15. Landon Collins, S, New York Giants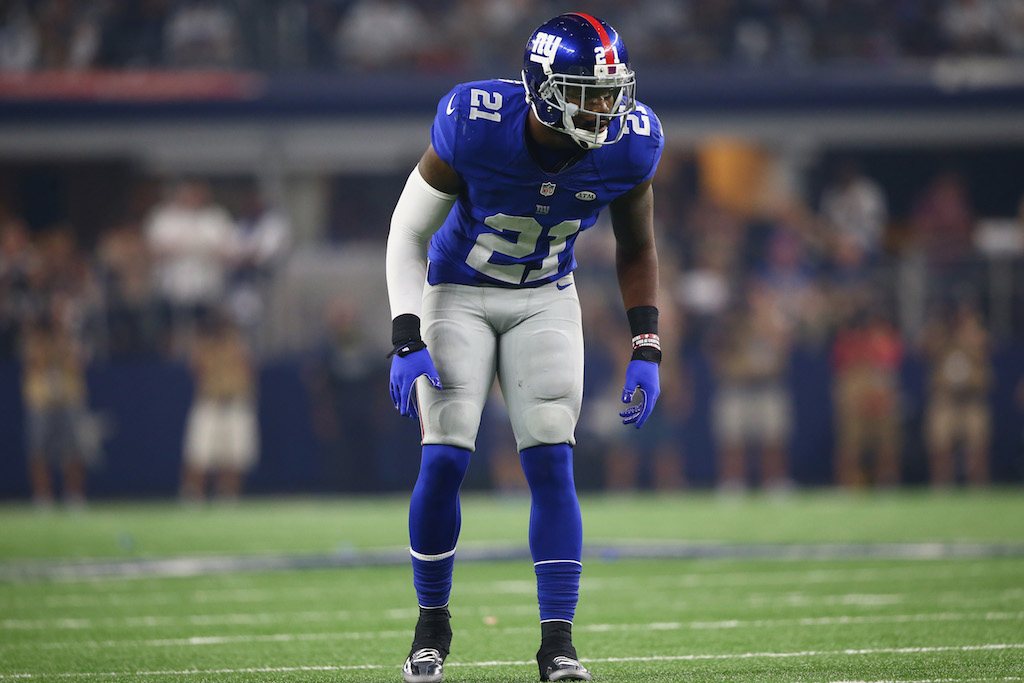 PFF grade (position rank): 91.1 (2)
2016 cash earnings: $713,208
Landon Collins has established himself as one of the premier safeties in the NFL in just his second professional season. The former Alabama All-American will likely have wait at least one more year before signing a contract extension, but when he does, we expect him to become the highest-paid safety in NFL history.
Statistics courtesy of Pro-Football-Reference. Player grades and rankings courtesy of Pro Football Focus. Salary cap and contract data courtesy of Spotrac.