Unlike Aaron Rodgers and Joe Buck, Bob Costas Turned Jeopardy! Down — And He Has No Plans to Change His Mind
Bob Costas has been a staple of the sports media scene for decades. The 28-time Emmy Award winner has worked on everything from the World Series to the Olympics, and he'll likely find himself on many fans' announcing Mount Rushmore lists.
However, the veteran sportscaster nearly found himself dealing with a much different audience, one which may prefer feats of intelligence to home runs and slam dunks.
Bob Costas said he turned down an opportunity to host 'Jeopardy!'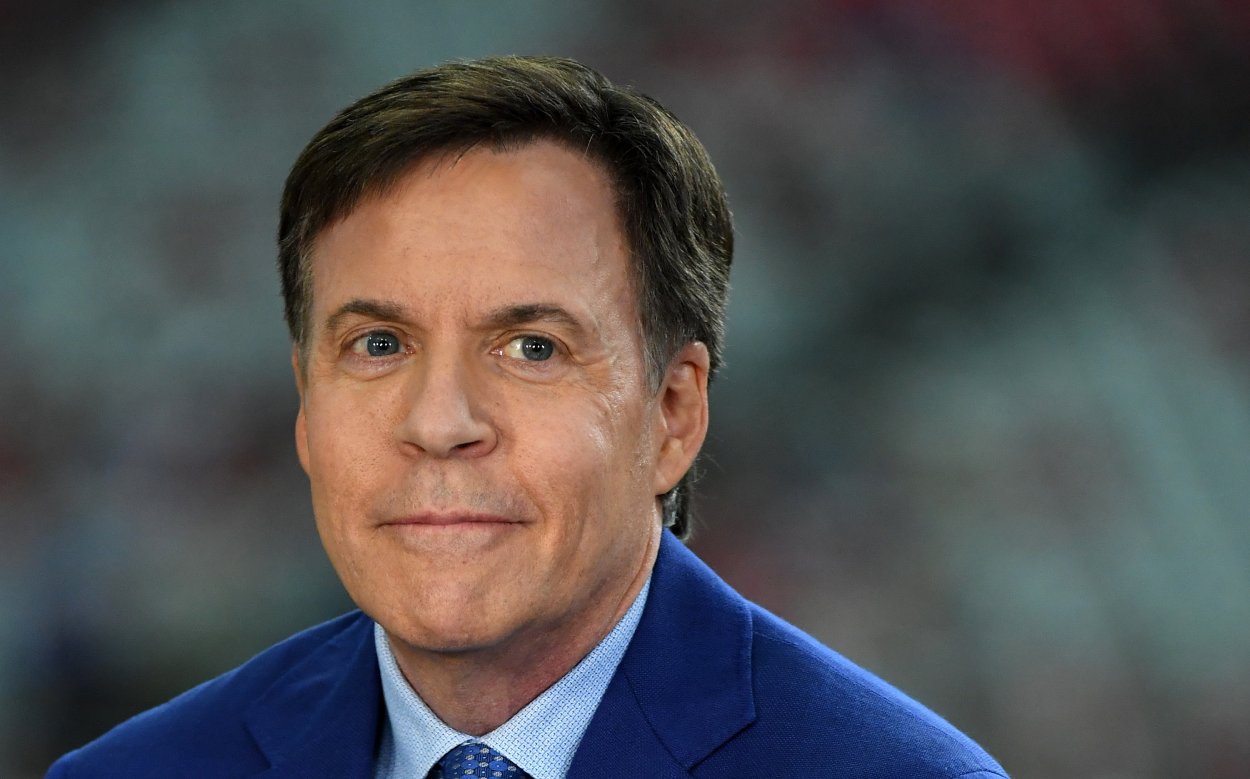 Costas is revered for his professionalism and intelligence; two traits sorely missed in an era where ESPN pays Stephen A. Smith $12 million per year to spout hot takes and xenophobic commentary.
Longtime sports columnist Jay Mariotti recently shared a conversation he and Costas had over text involving Jeopardy!, the popular game show on ABC. Costas, who left NBC in 2019, revealed that the show reached out to him last year about serving as a guest host.
Not only did the broadcasting legend turn down the offer, but he also made it clear that he does not want to replace Alex Trebek as the show's full-time host. Trebek died in November 2020 after a 20-month battle with pancreatic cancer.
[It] would have been fun as a one-time experience, but I never saw myself as the right person for the job."

Bob Costas
Costas, who turned 69 in March, also shared his opinion on who he'd like to emerge as the show's next host.
"Whoever winds up doing it, I think he or she should be in their forties or early fifties," he told Mariotti. "That seems like the best fit. I know Alex was around 80, but he had the eternal equity with the audience and could have continued as long as he was able.''
Mike Richards, the show's executive producer, initially succeeded Trebek as the primary host but resigned after five episodes amid a controversy involving offensive comments he'd made in the past. Mayim Bialik, an actress and author, will host primetime episodes.
The sports-related figures impressed when they hosted 'Jeopardy!'
Even before Trebek announced he'd been diagnosed with cancer in 2019, it always made sense that a sports figure could replace him on Jeopardy! Longtime NFL quarterback Peyton Manning often emerged as a popular candidate on social media.
Costas turned the offer down, and it's not known if ABC and Sony ever reached out to Manning. However, Green Bay Packers quarterback Aaron Rodgers and Fox announcer Joe Buck each stepped up to the microphone as guest hosts earlier this year.
Rodgers, the three-time NFL MVP, hosted shows in April and displayed impressive camaraderie with contestants. Although he eventually returned to the Packers after a heated offseason feud, don't be surprised to see him earn more chances on Jeopardy! down the line.
Buck served as the show's final guest host of season 37, and his episodes aired in August. According to Newsweek, the ratings jumped to a 13-week high across his five episodes. However, some viewers — including legendary champion James Holzhauer — took social media shots at the idea of Fox's longtime lead NFL announcer replacing Trebek.
"Jeopardy says whoever hosts full time will have to quit their other job, so I'm crossing my fingers it's Joe Buck," Holzhauer tweeted.
Costas could have a significant new TV role in the near future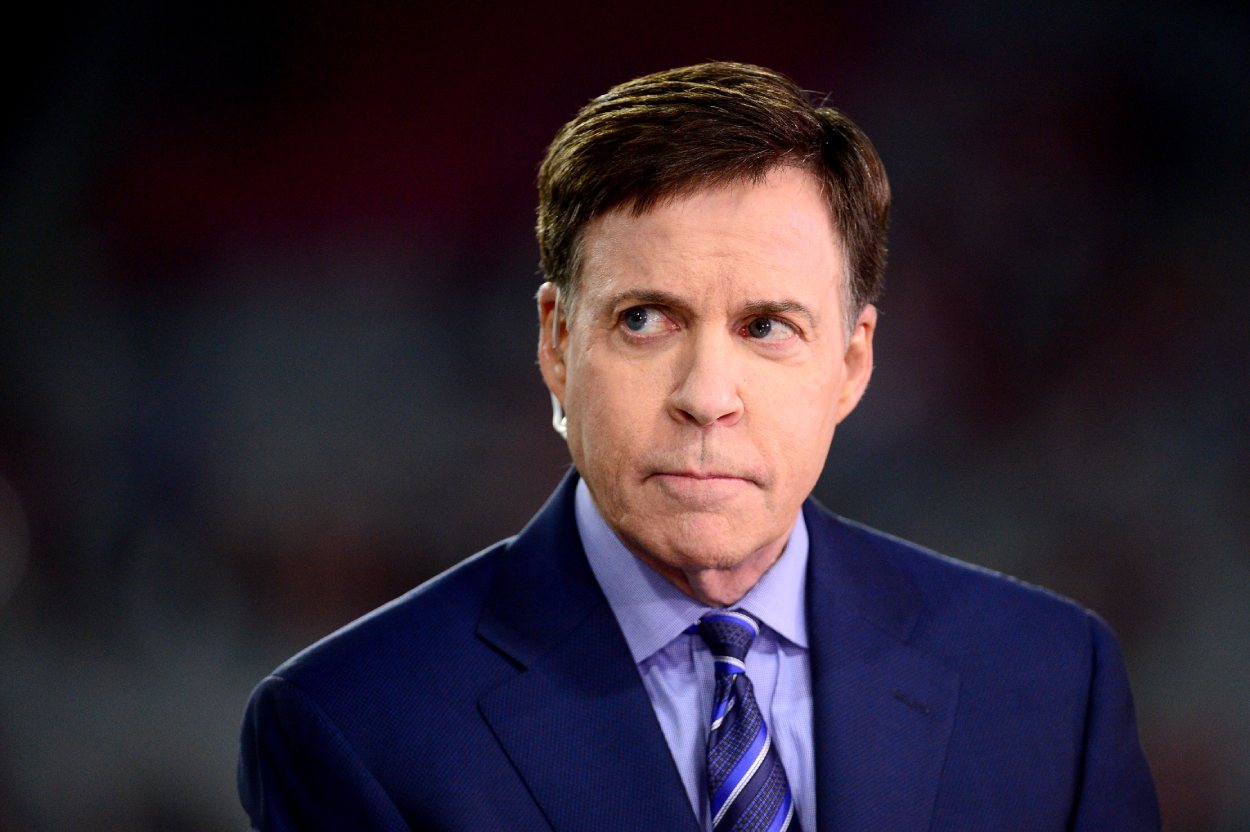 Sports fans won't see Costas on Jeopardy! this fall, but they may get to enjoy him in a much more familiar setting.
The New York Post reported on Aug. 20 that Costas is nearing a deal with TBS to host the National League Championship Series. He would replace Ernie Johnson, who will host the opening rounds of TBS' playoff coverage before focusing on Inside The NBA. 
It would be a natural fit for Costas, who calls postseason games for MLB Network and appears on-site during the World Series. The Baseball Hall of Famer served as NBC's World Series play-by-play voice in 1995, 1997, and 1999 when the network still alternated the rights each year with Fox.
Costas would tentatively join another Hall of Famer and MLB Network teammate, Pedro Martinez, on the TBS set. Longtime Philadelphia Phillies shortstop Jimmy Rollins and former All-Star outfielder Curtis Granderson are each expected to return for another year in the studio.
Hey, maybe that's a setup for a Jeopardy! question in a few years: Which Baseball Hall of Famer hosted TBS' coverage of the 2021 NLCS? Just remember to preface your answer with "who."
Like Sportscasting on Facebook. Follow us on Twitter @sportscasting19.