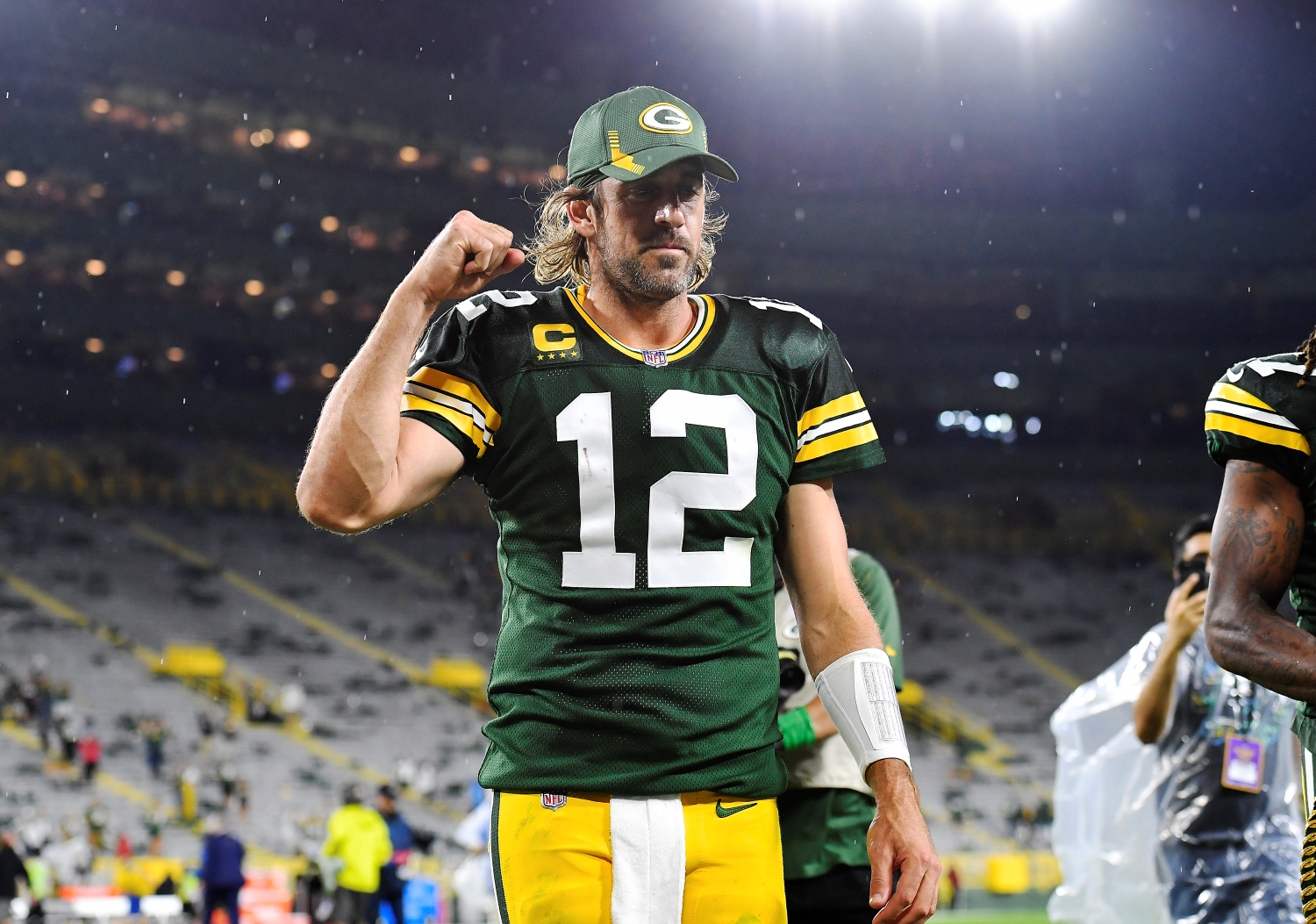 An Unlucky Lions Supporter is Missing More Than $725,000 Thanks to Aaron Rodgers
An unlucky Detroit Lions supporter watched a lucrative payday go up in smoke thanks to a brilliant second-half performance by Green Bay Packers QB Aaron Rodgers.
Think Aaron Rodgers wanted to send a message on Monday Night Football?
Coming off an embarrassing season-opening loss to the New Orleans Saints in which he threw two interceptions and zero touchdowns, the reigning MVP made sure to remind everyone why he's regarded as one of the greatest quarterbacks of all time.
However, while Rodgers gave Green Bay Packers fans what they wanted, he ruined what should have been a life-changing night for one Detroit Lions supporter.
The Packers came dangerously close to getting off to their first 0-2 start since 2006
Thanks to a brilliant performance by Jameis Winston and a rock-solid effort by their defense, the Saints spoiled what might have been Aaron Rodgers' final season opener with the Packers. Needless to say, suffering a 38-3 loss in the first game of the year did nothing to quiet the quarterback's critics.
That put even more pressure on the 37-year-old's shoulders heading into a Monday Night Football showdown against the division-rival Lions.
Unfortunately for Green Bay fans, Rodgers and Co. got off to another unimpressive start against a Detroit squad that surrendered 41 points to the San Francisco 49ers in Week 1. The Lions entered halftime with a 17-14 lead that raised obvious concerns that the Packers could get off to an 0-2 start for the first time since 2006.
Luckily for fans of the historic NFL franchise, that didn't happen.
Green Bay's oft-criticized defense clamped down and held Detroit scoreless in the second half. Meanwhile, the offense finally found its stride and put up 21 points across the final two quarters to give the Packers a much-needed win at Lambeau Field.
Although their comeback victory made plenty of Wisconsin residents happy, it cost one Lions supporter dearly.
An unlucky Lions supporter missed out on a lucrative payday thanks to Aaron Rodgers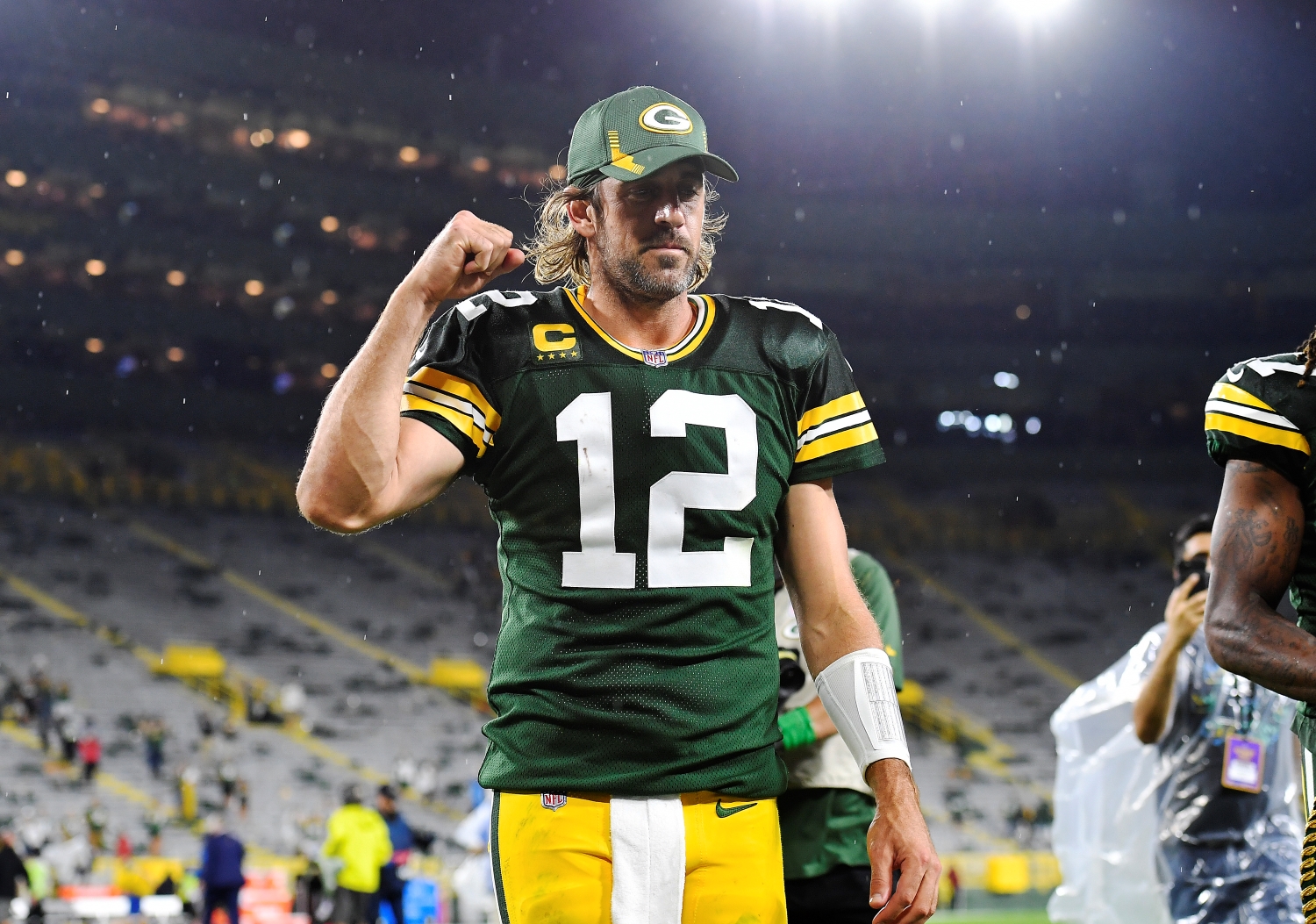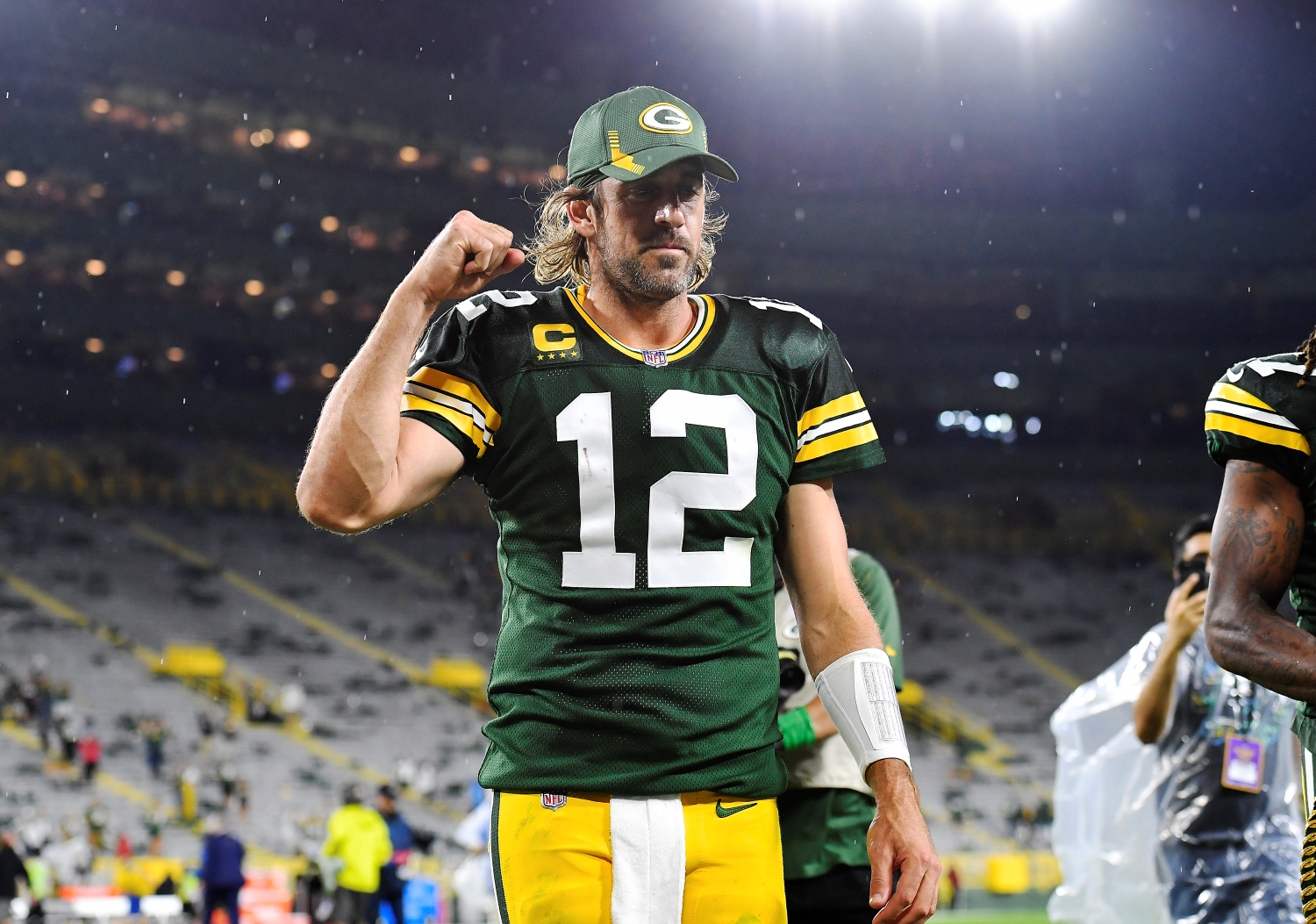 Could you imagine watching almost $1 million disappear right before your eyes?
That was the reality for one sports bettor who desperately needed Detroit to pull off a road victory in Green Bay. But thanks to Rodgers, that unlucky Lions supporter missed out on breaking the bank.
According to The Athletic, Detroit had to win for the unnamed individual to complete a 16-game parlay that would have netted $726,959 off a $25 bet. Based on how Green Bay played in the first half, it seemed like the bettor had a solid chance to cash in and not have to worry about money for quite a while.
Instead, the Packers scored 21 unanswered points and ended the Lions' hopes of upsetting their NFC North counterparts. Rodgers' two third-quarter touchdown passes, along with a fourth-quarter score by running back Aaron Jones, helped the team avoid a bad home loss against an inferior opponent.
Even though the unidentified bettor nailed every other pick, that ultimately didn't matter. The Packers' superstar quarterback ruined what could have been a transformative night by coming alive at exactly the right time.
In doing so, he not only caused heartbreak for Lions fans, but he also caused $726,959 to go missing for one unlucky person who decided to bet on Detroit.
Will Green Bay's disappointing defense cause Rodgers to miss out on winning another Super Bowl ring?
Although Rodgers bounced back with four touchdowns in Week 2, that doesn't mean Packers fans should feel completely confident about the team's chances of winning the Lombardi Trophy.
After all, there's no way Green Bay will come out on top if it continues to struggle on defense.
The Packers have allowed seven passing touchdowns while recording just one sack through two games. It certainly hurts that top pass rusher Za'Darius Smith is on injured reserve, but the unit still features highly-paid veteran Preston Smith and 2019 first-round pick Rashan Gary at outside linebacker and Pro Bowler Kenny Clark at nose tackle. Plus, the secondary includes three first-rounders (cornerbacks Jaire Alexander and Eric Stokes and safety Darnell Savage Jr.) and 2017 second-rounder Kevin King.
If Green Bay plans on making a legitimate Super Bowl run, the defense has to make a dramatic turnaround.
Will that occur?
Considering the Packers have finished as a top-10 scoring defense only once since 2011, it doesn't seem wise to bet on that happening.
All statistics courtesy of Pro Football Reference.