Urban Meyer Is Back to His Puzzling Ways After Perplexing Comments Following James Robinson's Bizarre Usage
When will the Urban Meyer debacle ever come to an end? The Jacksonville Jaguars circus continues and Meyer doesn't seem fit to be an NFL head coach. Trevor Lawrence is a shell of his college self, and the Jaguars are in danger of finishing as the worst team in the NFL once again.
Meyer isn't doing himself any favors, and his recent usage of James Robinson makes it even more evident that he needs to be gone.
The Jaguars botched the James Robinson situation once again
The Jaguars starting running back dealt with an injury all week but was ultimately ready to play against the Rams on Sunday.
Nonetheless, he got the start — although he didn't see the field for too long. Robinson fumbled on the first drive of the game for the Jacksonville offense and was immediately sent to the bench for 26 straight plays.
It didn't make sense, except that Meyer was trying to send a message after Robinson fumbled for the second consecutive week.
But, things got even more confusing as Robinson came on to the field in garbage time and racked up a few more carries. At that point, why bother?
Meyer tried to clarify the situation, but his comments made things even more bizarre once again.
Urban Meyer returns with some bizarre comments on the James Robinson situation
What is going on in Jacksonville?
It just keeps getting uglier and uglier, and yet another absurd coaching situation involving Meyer and his staff. Earlier in the year, Meyer said he wasn't sure why Robinson wasn't in the game on another bizarre occurrence.
Now, these comments and more from Meyer.
Seriously, what?
This whole thing makes no sense, and Meyer's confusion again rings true.
Puzzling, perplexing, bewildering, you name it. There are many words to describe Meyer and his ugly coaching job in Jacksonville.
Does he have any control of what is going on? It sure doesn't seem like it, and the Jaguars might need to end this experiment at the end of the season.
James Robinson chimed in with his own thoughts on the situation and believed Urban Meyer benched him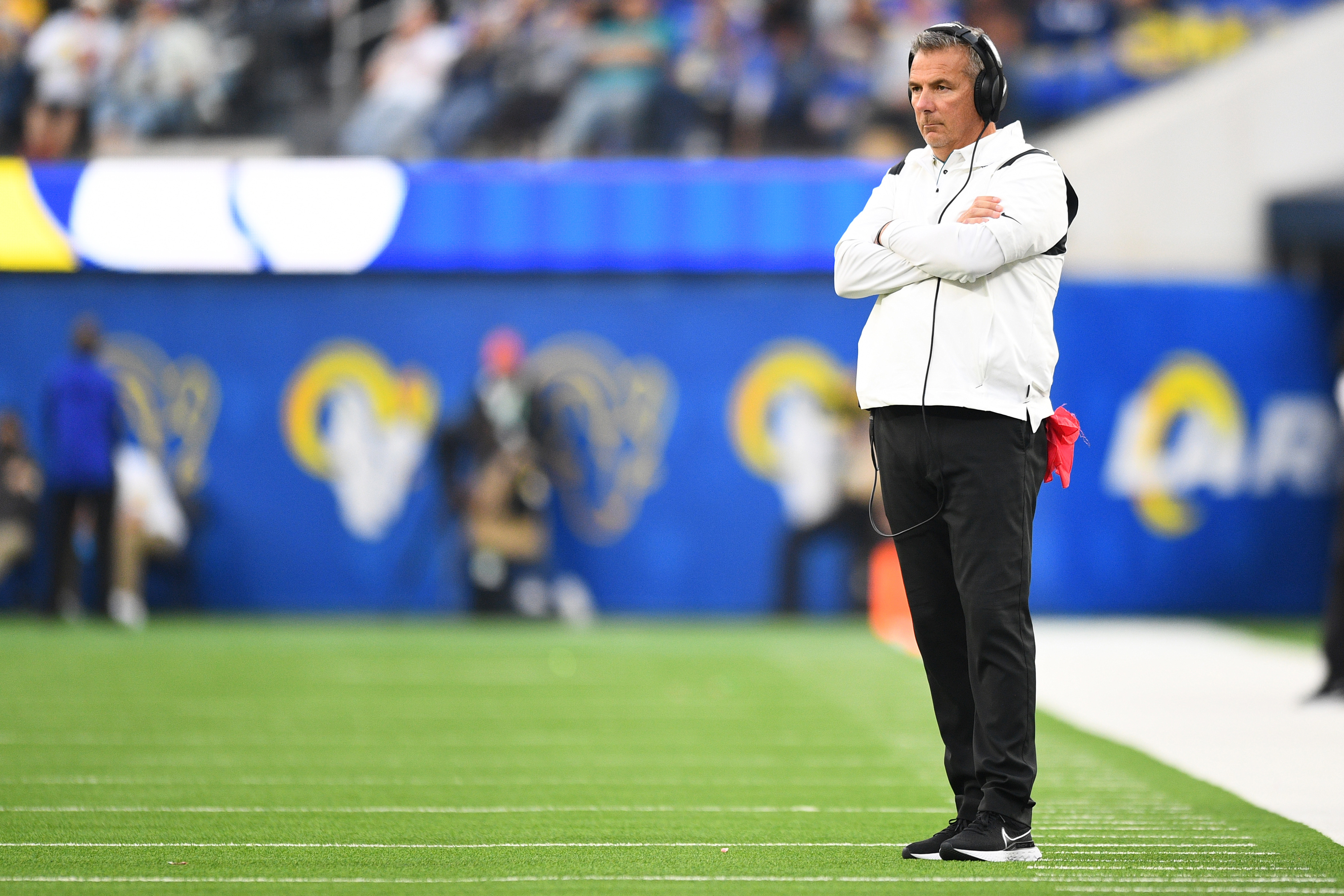 Again, this makes zero sense. It looked like Robinson was benched for fumbling, although Meyer said it was because of his injury.
But, the Jaguars running back chimed in with his own thoughts on the situation in what has been a frustrating campaign for him.
It sure felt like a benching for the fumble. If it was due to his injury, why would Meyer put Robinson back in down 30 in the fourth quarter?
Who does that?
Apparently, Meyer does. Nonetheless, he is burning bridges quickly and frustrating his players in the process. The locker room appears to be a lost cause, and owner Shad Khan has a massive decision to make after the season comes to a finish.
It just keeps getting worse, and we didn't even discuss the Jaguars dealing Gardner Minshew for chump change.
When will this Meyer era end in Jacksonville?